Before and After Photos of Aleksandra Oleksak's Townhouse in Toronto
If you are one person who would like to have a major house renovation, this featured before and after shots we have today will amaze you. As a matter of fact, it can even inspire you push through your very own renovation because it could turn into something as stunning as this townhouse. I honestly think the designers and builders did a really great job to the house. You'll see why.
This 1,200 square feet (excluding basement) townhouse is owned by Aleksandra Oleksak located in Toronto. Oleksak is a realtor who looked for on old house to renovate and she found a dilapidated townhouse which she knew is perfect for the kind of home she wanted. The walls were torn down to expose the brick walls. The ceilings were lofted adding gray colors to the home. You will see the transformation below.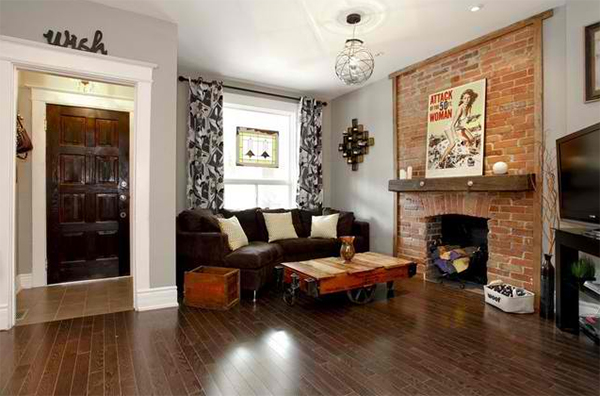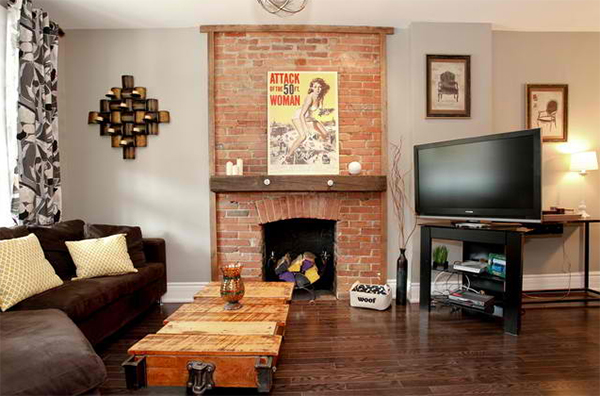 The living room is a true charmer especially with the brick fireplace. Actually, it isn't functioning and was just revealed after the dry wall was torn down. But the owner wanted to keep it as it added decor to the space.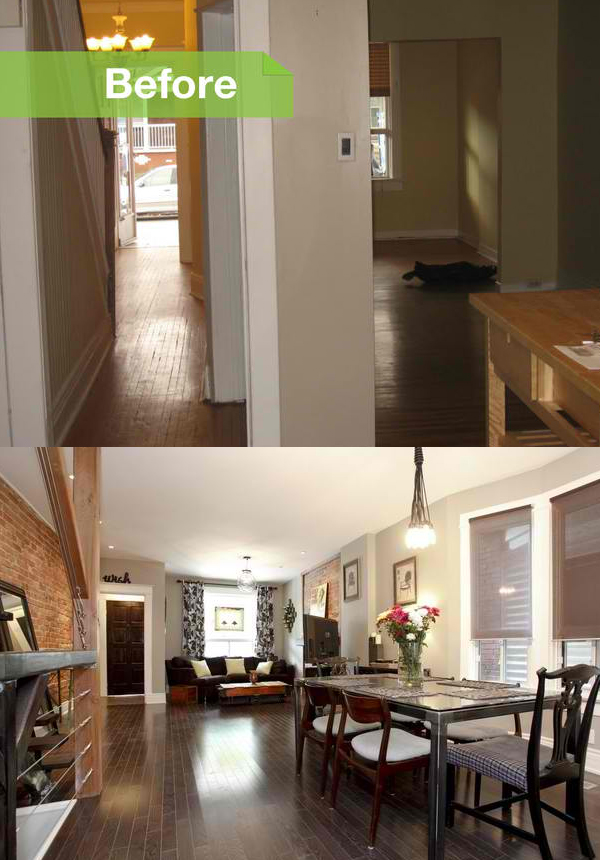 Before, the layout was looked ugly and cramped but with the new open layout, it looked a lot better and feels cozier.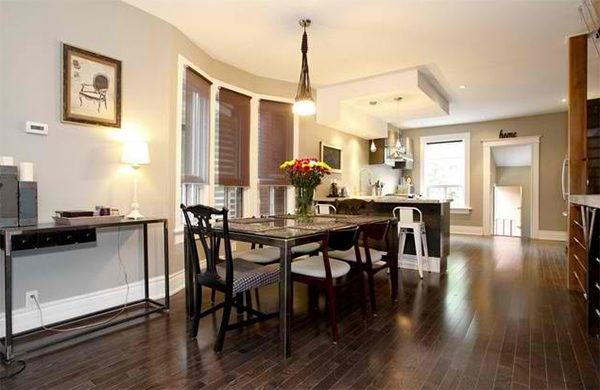 The lighting fixture in this dining area is DIY by the owner using West Elm cords, Home Depot cover plates and chrome-tipped Morba bulbs.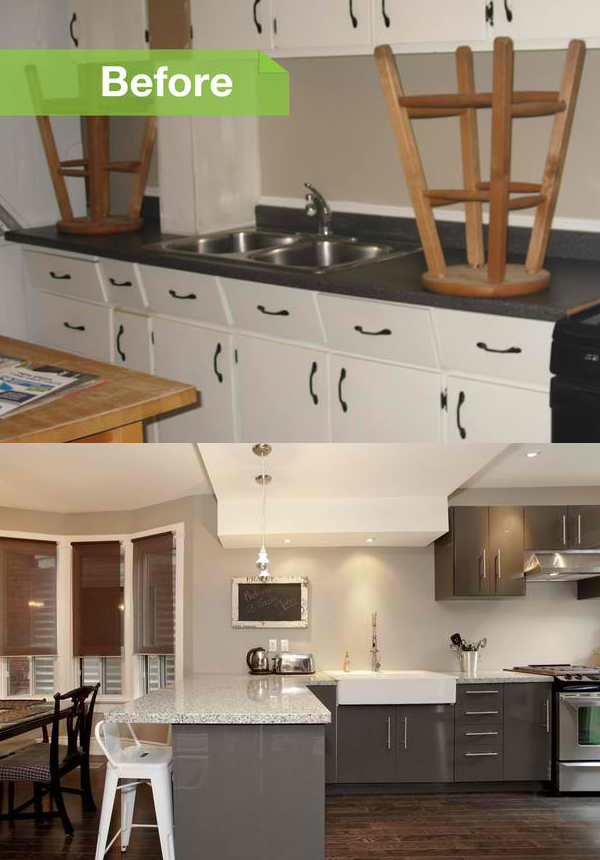 The layout of the kitchen was not changed in order to retain the plumbing and avoid extra cost but it was revamped too resulting into a lovely kitchen.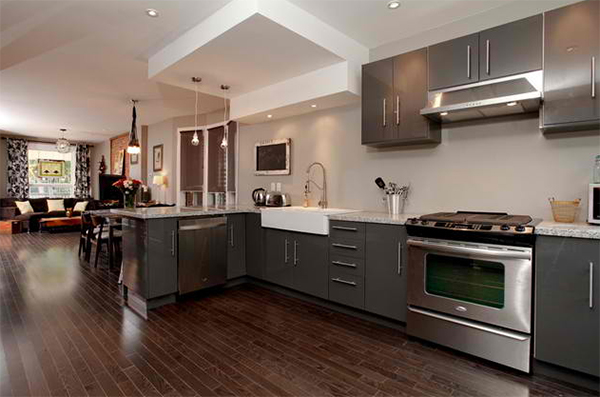 The peninsula layout is perfect for the owner's usage of the area. It has high-gloss Ikea cabinetry contrasts with granite countertop. It looked nice with the gray stained wood floors.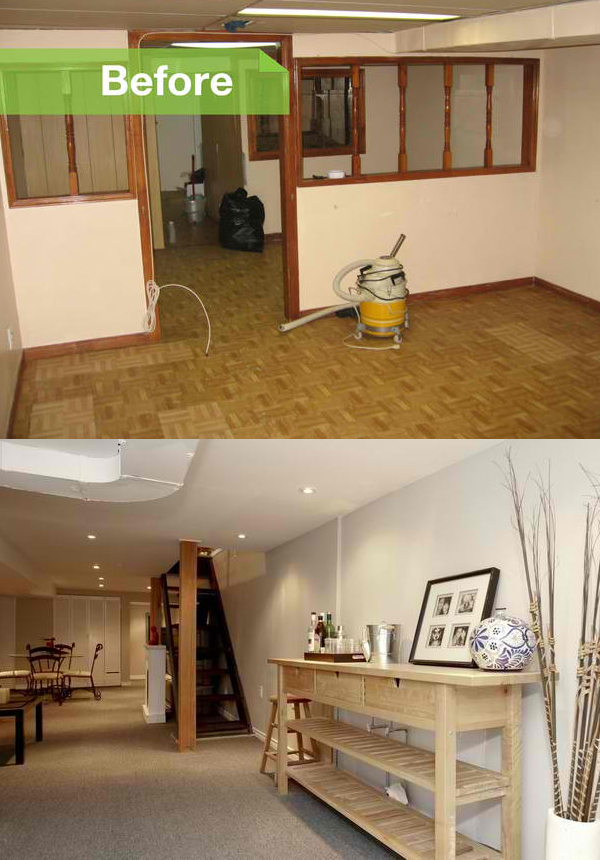 The basement was cramped too because of the half walls and dark wood trim. But the layout was changed which looked a lot more inviting.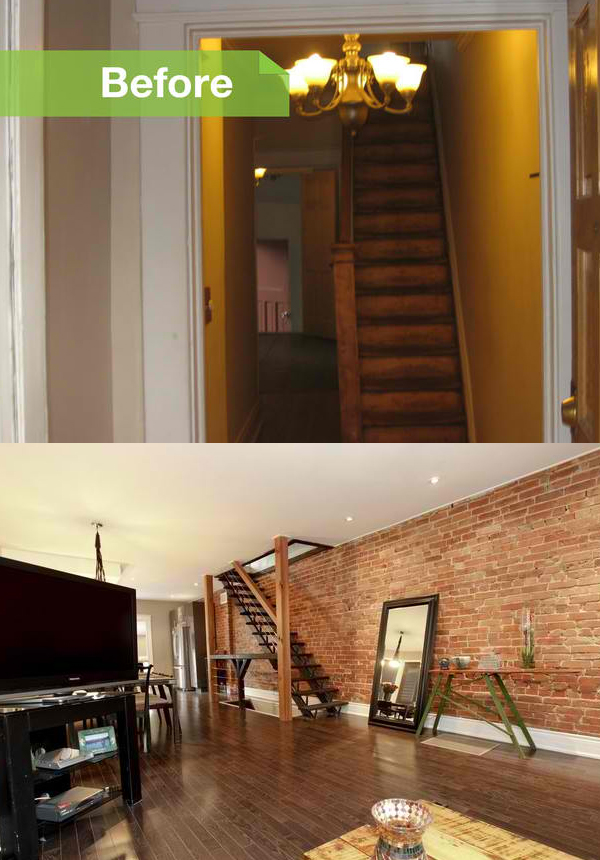 The staircase that you can see here is actually from the front entryway. They decided to redo it into a modern staircase for the basement.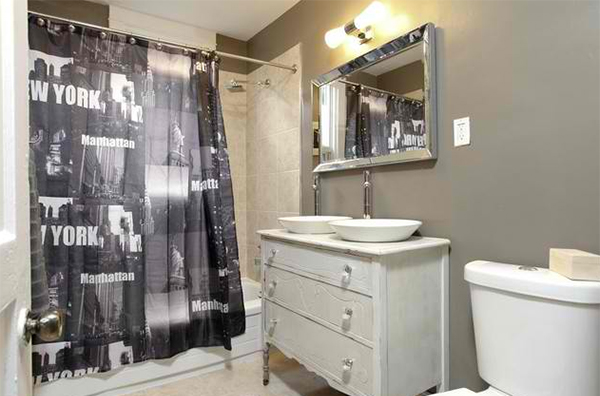 The new bathroom seemed to have the combination of modern and vintage which turned out really nice.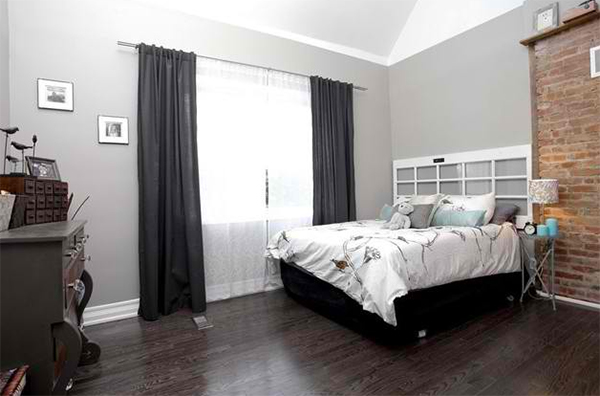 Brick walls are seen in some areas to extend the look of the fireplace just like what you can see in this bedroom.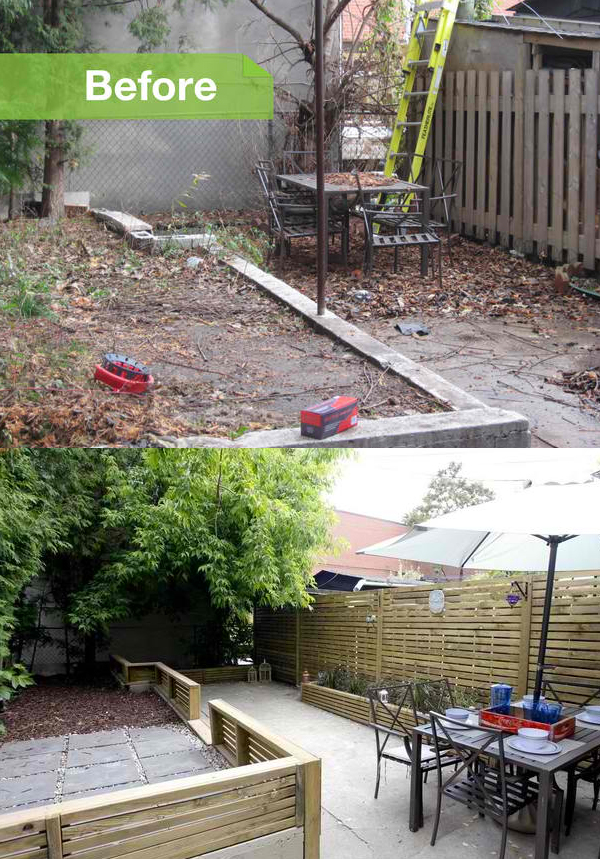 And the garden was updated too adding concrete flooring and beautiful wooden fences.
Beautiful, right? Aleksandra Oleksak is dubbed Realty Queen of Toronto as she specializes in home renovation and offered it to the market. Amazing outputs will surely leave its buyers in awe of how much things have changed. The townhouse featured above is just one of the lovely homes from her and it was photographed by Joseph K. Muscat who did an amazing job too! What can you say about this renovation?