Balanced Contemporary Appeal of a Summer Cottage in Massachusetts
A dilapidated cottage located along the rocky shores of Boston Harbor in Massachusetts was renovated and was turned into a stunning home. It has an exterior facade that was re-clad in hand-cut fieldstone creating a natural extension of the rocky shores around the home. The house is a two-storey home with a dramatic 180-degree view of the harbor and skyline. The design of the house is like a lighthouse with a tower that has high ceilings and floor to ceiling windows.
This summer cottage has contemporary roof forms wherein the historic New England heritage is "balanced with modern massing, yet recalled." The interior of the house showcases modern, clean lines, wooden flooring and unparalleled views. The interior is very intimate and relaxing. The fieldstone used from the exterior is wrapped into the interior wherein a beautiful window wall spills out onto the exterior deck beyond it. It also features a powder room that showcases a private accessible outdoor shower that creates a relaxed atmosphere.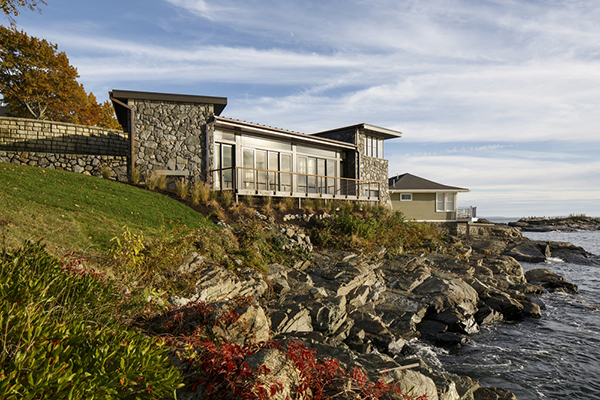 The location of the house is very relaxing making this a perfect vacation home.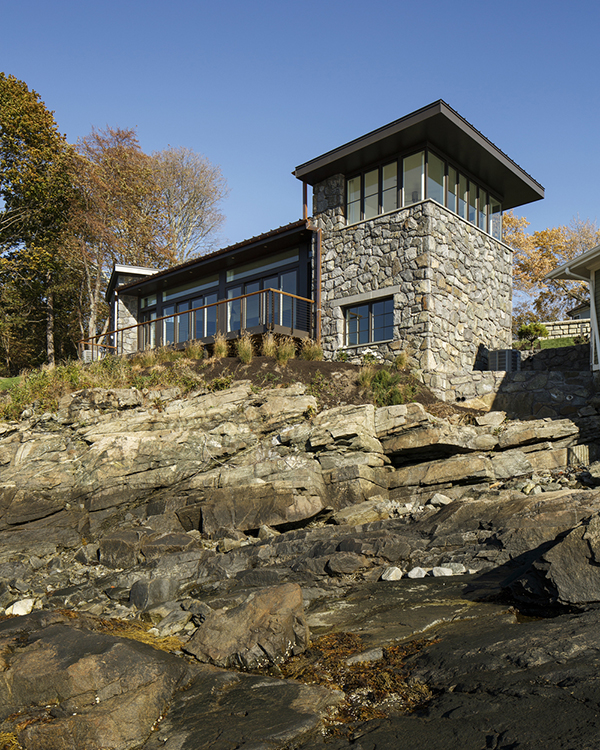 Take note of its lighthouse-like design with stones around the exterior and glass windows.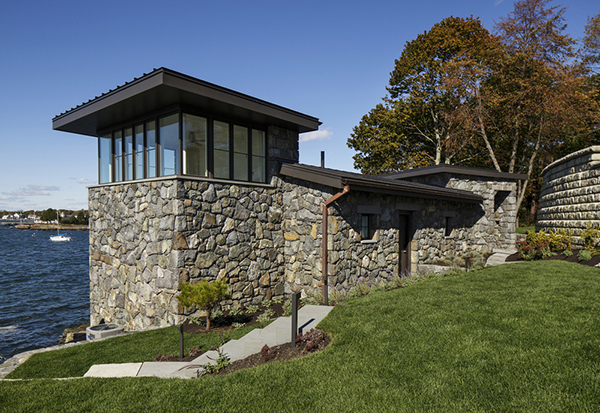 You can also see varying heights of the ceiling for this house adding more visual interest to it.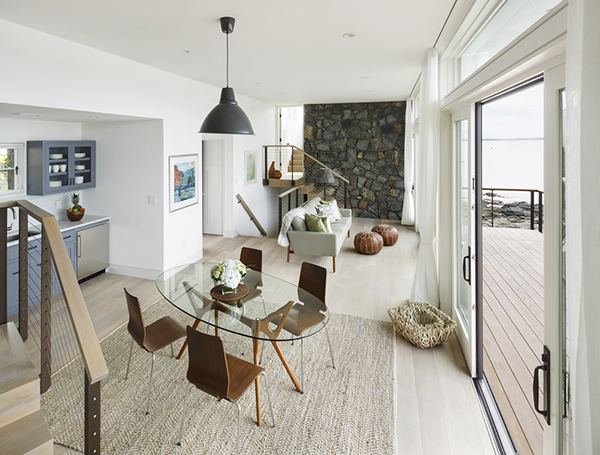 The stone can also be seen in the interior which is white in majority.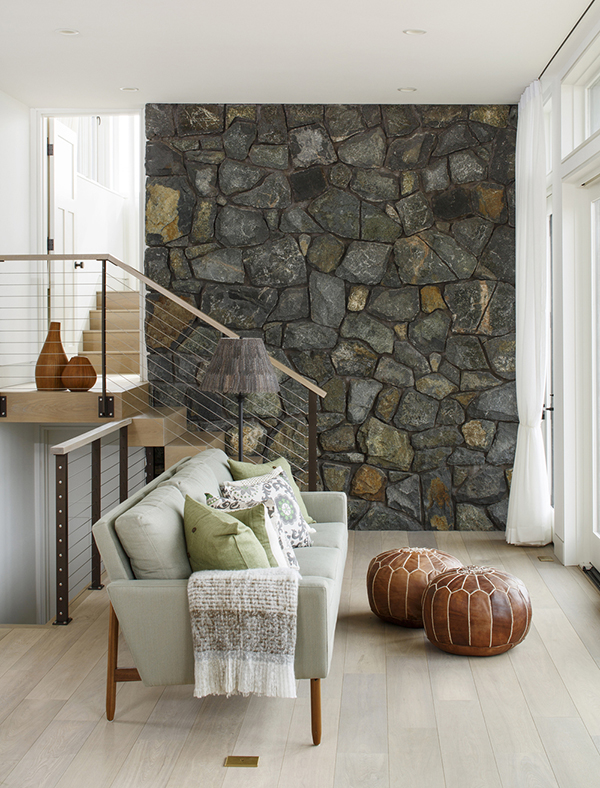 A closer look at the stone wall accent that is near the staircase.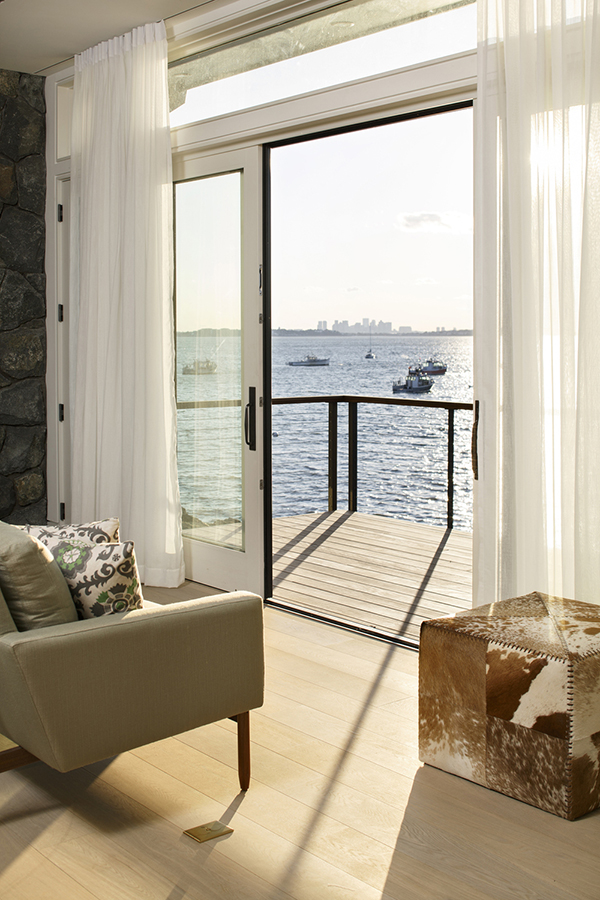 It also has a balcony that would allow one to take a look at nature's beauty.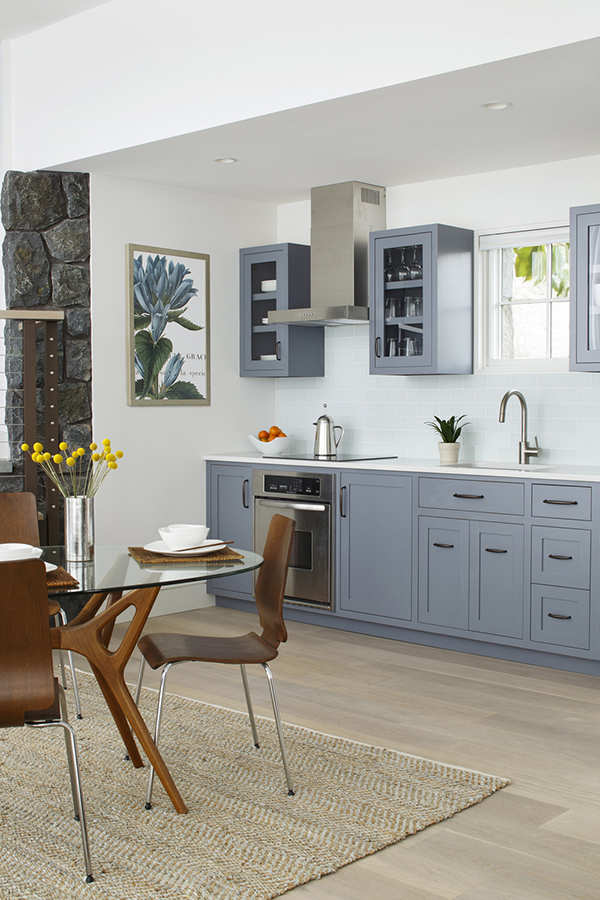 The kitchen has a light grayish blue finish for the cabinets that seem to extend the color of the sea.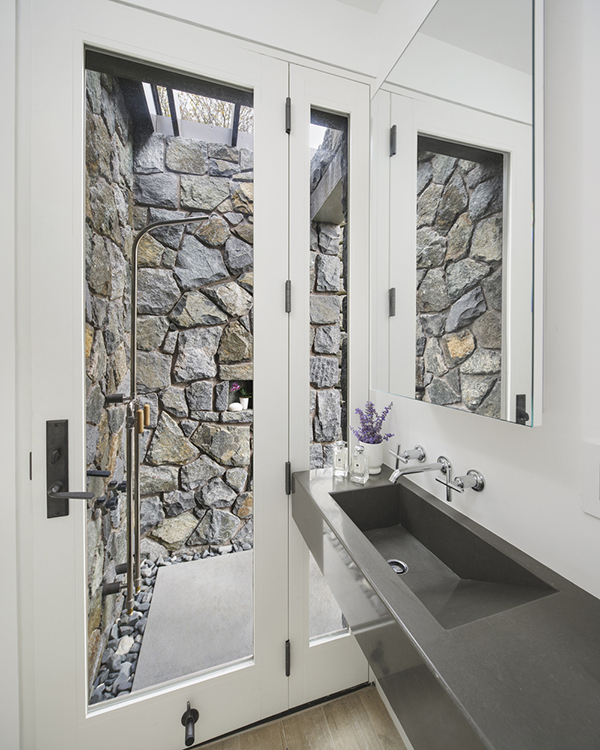 The same stones are used for the shower area.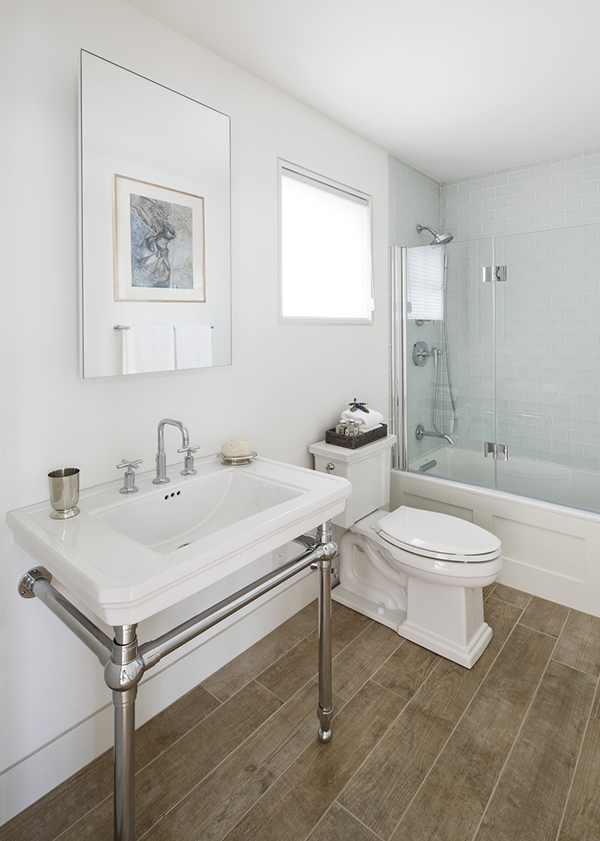 Another bathroom in the house with a cottage design and subtle industrial feel.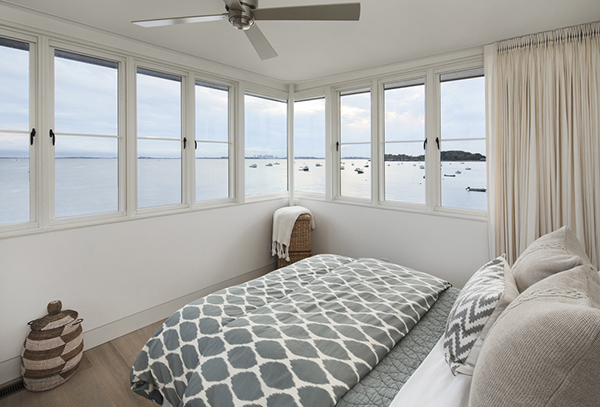 From the bedroom, one can see the beauty of the ocean through the several windows around it.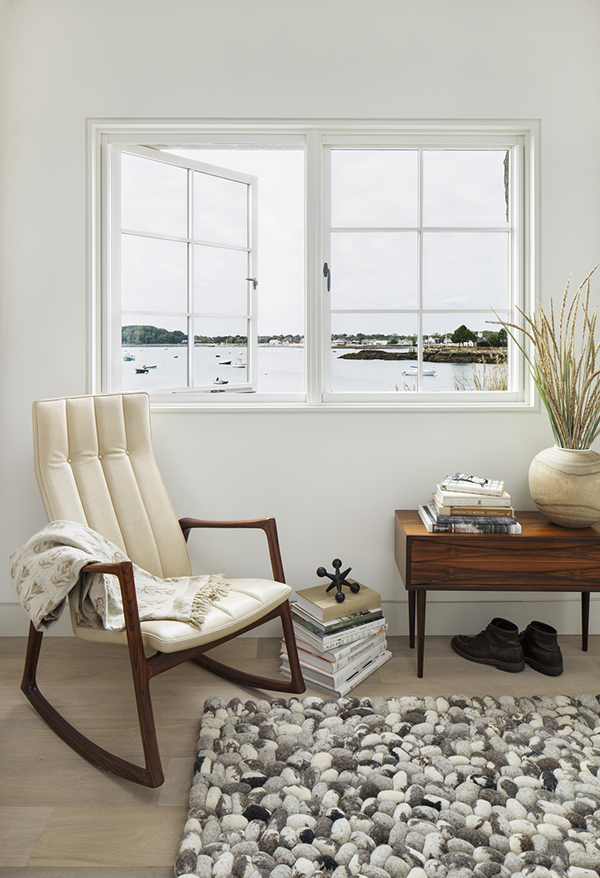 I like how the designer chose furnishings for the house just like this area rug.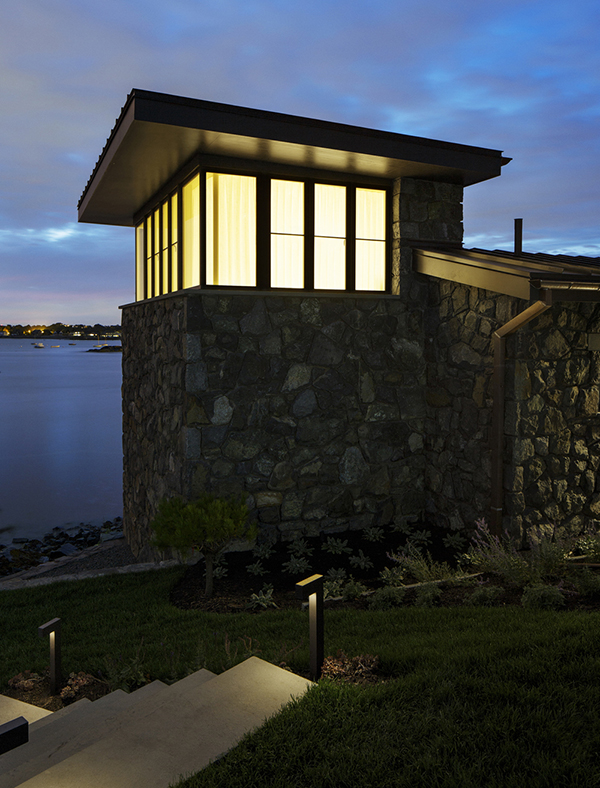 When lighted, the house really resembles that of a light house only that it isn't as tall as one.
This lovely summer cottage is designed by VIF Studio. The cottage is said to be configured in order to provide complete networkability and remote monitoring and control of all the home's systems. Also, it used materials and fixtures that were selected to give a balance luxury, usability, and durability. Well, for sure you have seen that balance and luxury in this space both in the exterior and interior areas of the house.