M-22 House: An Imposing Modern Residence in USA
The modern silhouette of today's house feature, the M-22 House will impress anyone who sees it at first glance. It is located along the top of a ridge overlooking West Grand Traverse Bay in Northern Michigan, USA. It is said that M-22 House was inspired by "the sense of discovery felt while ascending the back of the ridge to the views revealed once at the top". The design of this house a perfect combination of function, aesthetics and comfort and you will surely agree with us on this claim once you take a glimpse of the home's images below.
The house uses concrete, steel, glass and composite siding adding to its imposing architecture. The Michael Fitzhugh Architect who designed this house said that it comes with "an innovative geothermal heating and cooling system along with its own hydroelectric power generator which uses rainwater, geothermal water and gravity to generate power for the house. This is a truly unique structure and is a model for future sustainable design and construction methods". Once you get into the interior, you will see a spectacular view featuring a double-height living room. Let us take a look at the images of M-22 House below: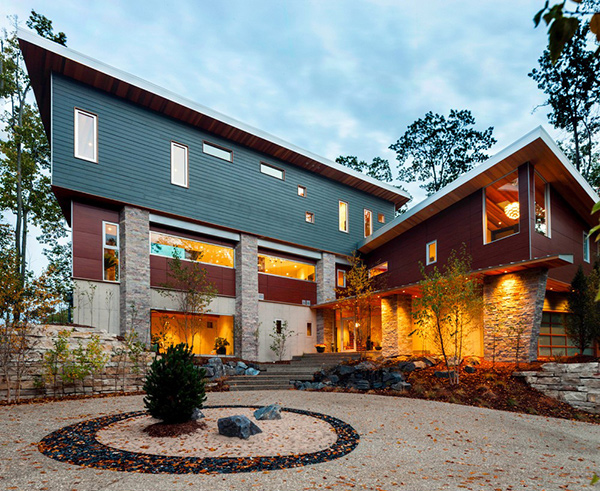 The facade of the house looks strong yet delightful in its combination of materials. The landscaping is done nicely with stones and plants in a modern approach.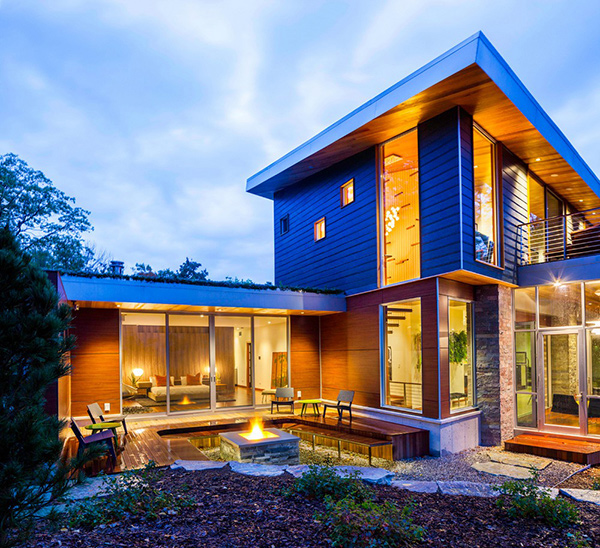 How lovely this place is! It made use of glass and wood beautifully. Even the outdoor space is a pleasant sight.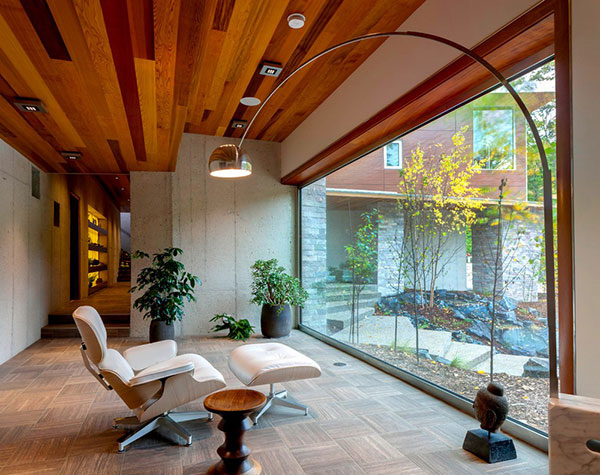 A private area where one can spend time alone while pondering. The ceiling as well as the flooring both used wood.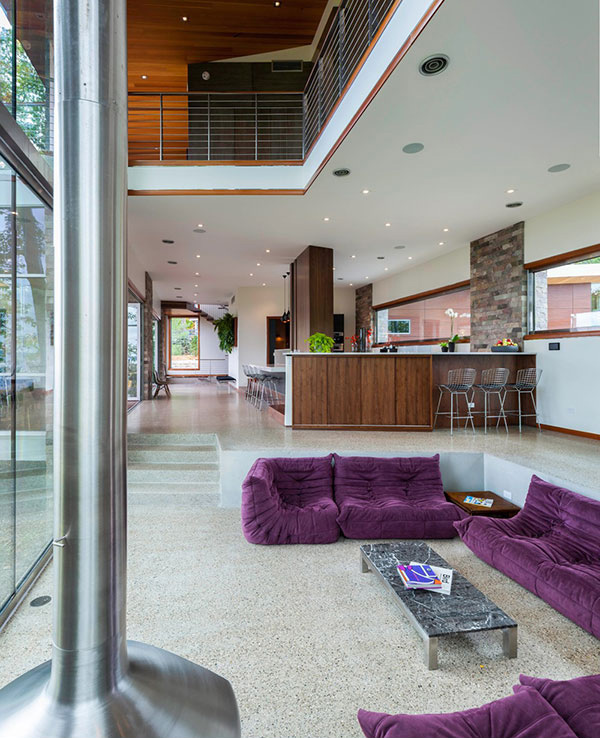 Seen here is the sunken living area with violet couches. The texture of the floor gives it a natural feeling.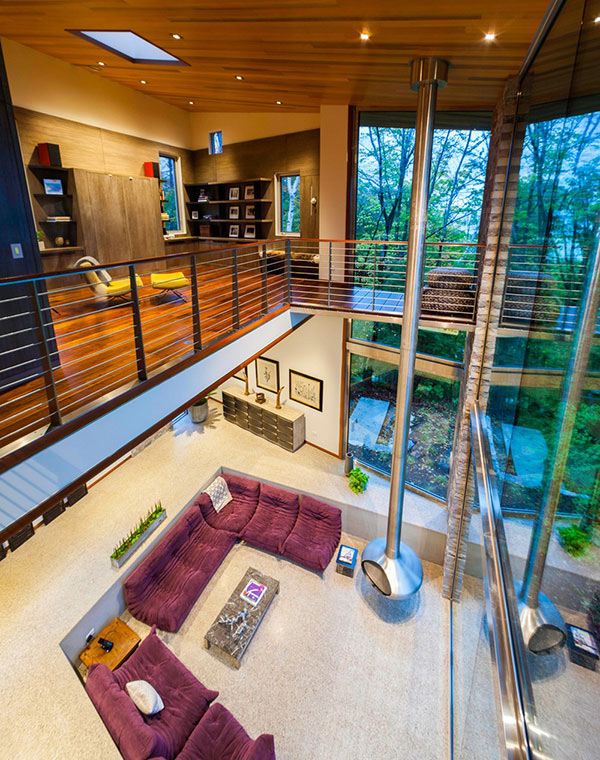 The double-height living room is a gorgeous place to relax in especially with a confortable sofa like that.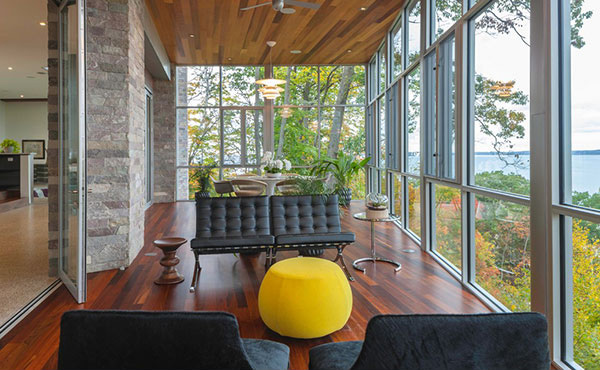 An area surrounded with glass walls and windows giving the homeowners a good view of the outdoor scene. This furniture also looked comfy with a bold yellow ottoman center table.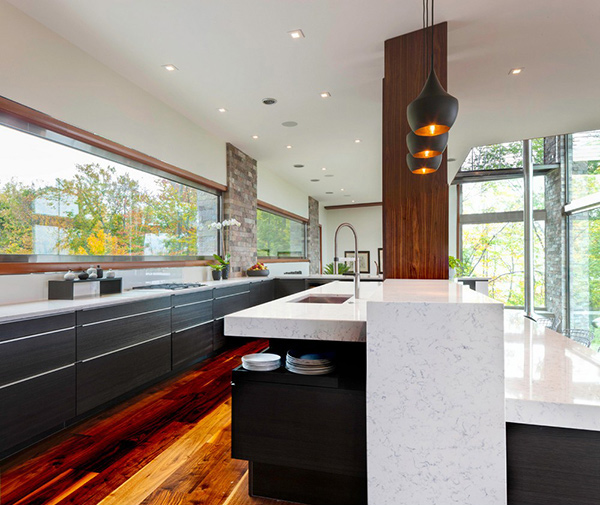 Wooden flooring and white ceilings made the kitchen look spacious. The colors in it as well as the cabinets and marble countertops perfected the ambiance.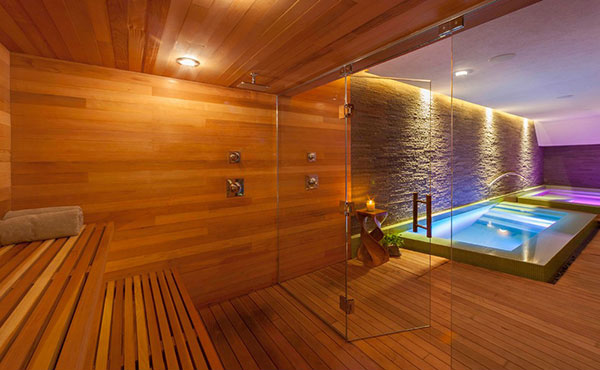 The pool and spa area is no doubt a relaxing place to stay it. It used wood, brick walls and stones giving it a Zen aura.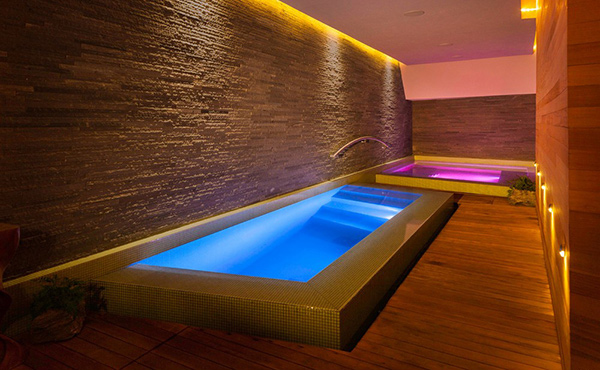 Who would not love to take a dip on this pool? The lights used in it are indeed beautiful.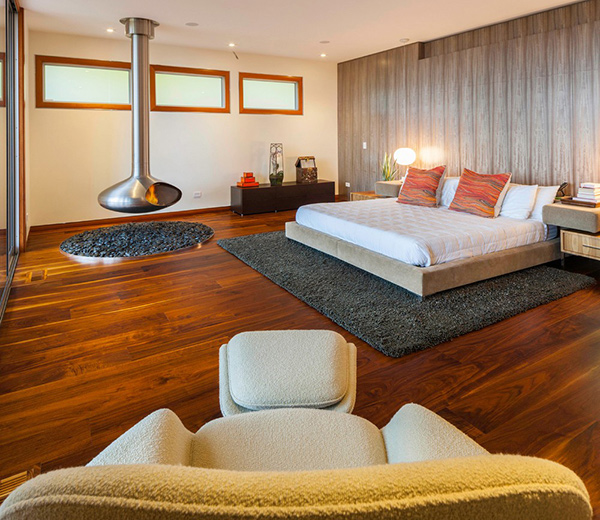 The bedroom is a stunning spot! Anyone would doze off inside this cozy bedroom with wooden flooring and a suspended modern fireplace.
This is indeed a beautiful staircase! It used wooden treads that are floating and are seeming held in place with some rope-like steel.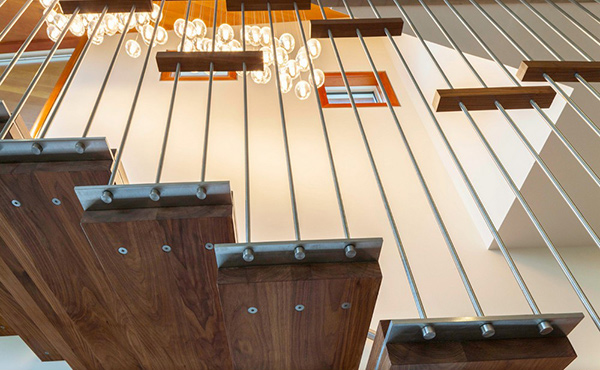 We love how this stairs was done. Take a closer look at how it was constructed.
A contemporary bathroom that has an elevated bathtub and some natural feel in it brought by the wooden elements and stones.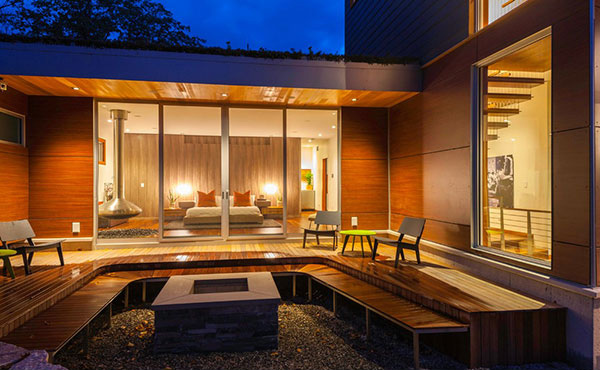 It would indeed be relaxing to spend time outdoors with this area. Seen here is a fire pit and wood decking for the patio.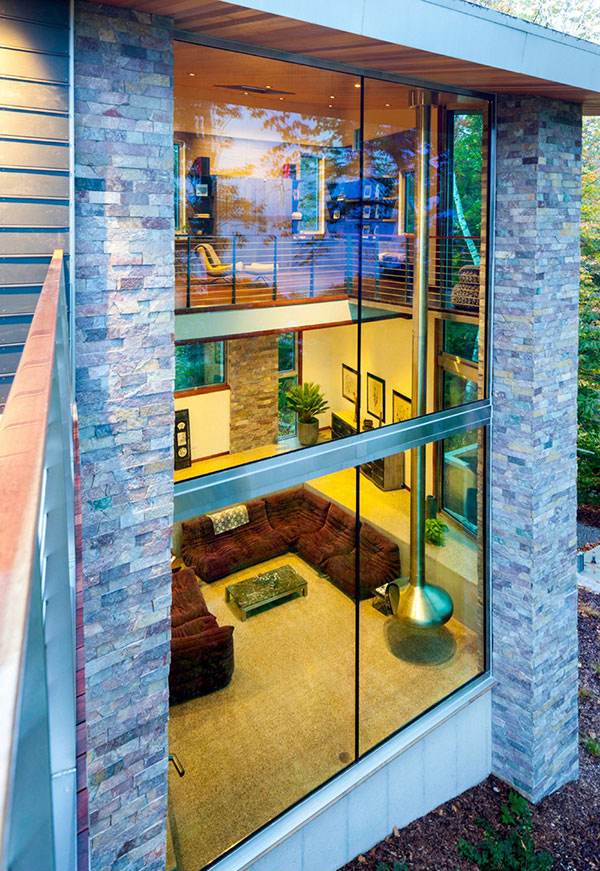 This tall glass window reveals the double-height living room which is one good feature of the house.
Michael Fitzhugh Architect sure did a great job for this house design. The architecture itself speaks beauty and function as you can take a glimpse of the interior through its glass windows. We love how this house blended well with the environment in its lovely modern landscape and its usage of stone bricks. Even the interior has that subtle combination of nature and modern design.