Breathtaking Outdoor and Indoor Areas of the Rose Residence in California
A home would be greatly affected by its location. The aura both outdoors and indoors will also depend on the kind of surrounding it has. Although we can do something about the interior so it will look a lot more comfortable. Most homeowners would look for a location that is close to nature because this makes the home a better place to live in with the fresh air from the trees and the lovely panoramic views around it. We will feature a home today that is blessed with the outdoor beauty but was also given a stunning interior design.
This modern home is called Rose. It is a private residence located in Vista Las Palmas, Palm Springs, California, USA. If you look at the home, you will see its spacious outdoor area as well as how Palm trees add more charm to the location. You might even feel like you are in a vacation while you are in the house because of its surroundings. But when you are inside the house, you will be surrounded with beautiful elements filled with sophistication. Come take a look.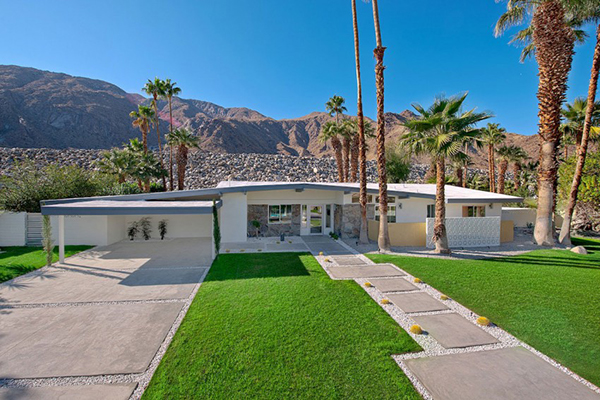 First glance at it will make you think that this is just an ordinary one-storey residence.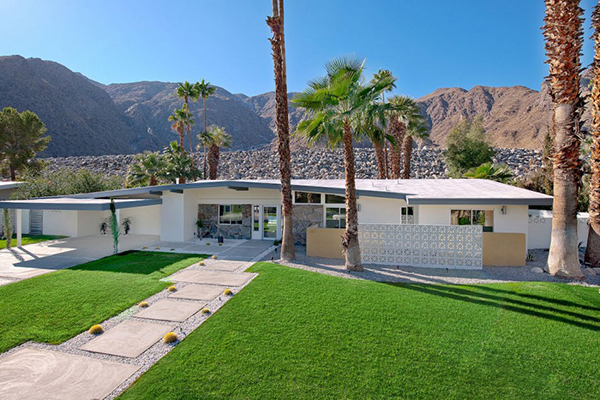 But as you look closer, you will be able to see that there are amazing elements in the exterior.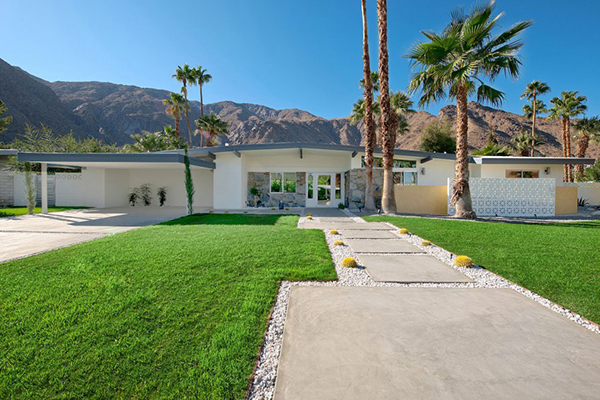 Count in these concrete pavers surrounded by white stones and the green grass covering.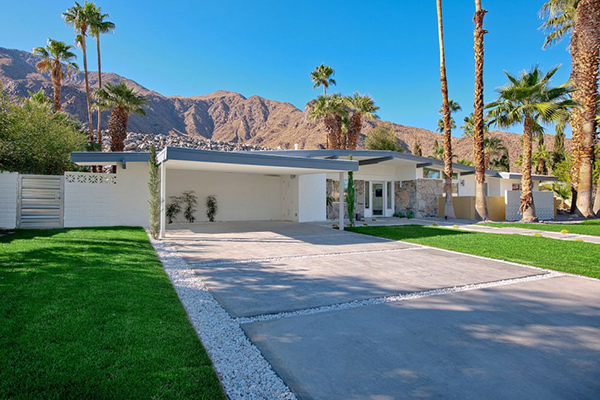 It has an open garage area that has a simple design to house a car.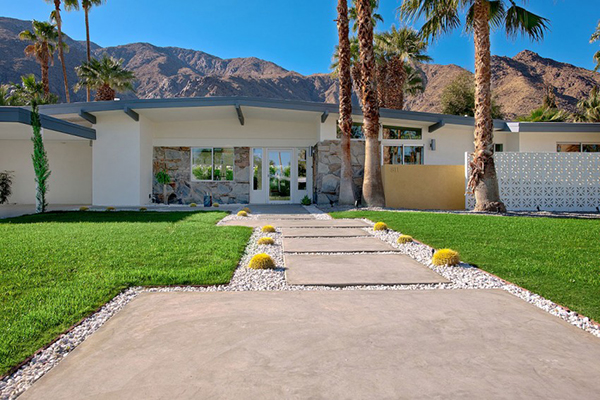 Note the concrete blocks with a design that seem to resemble a flower. It looked amazing in white!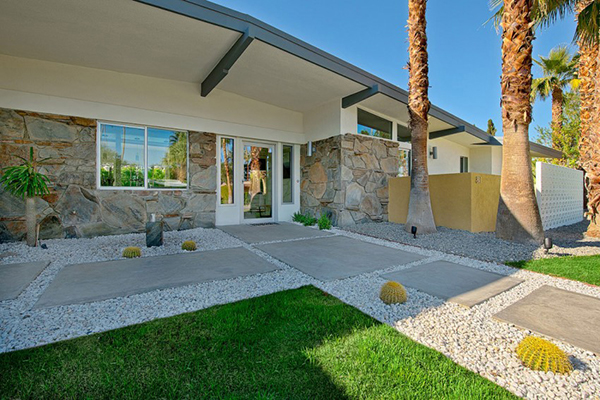 The walls of the exterior is covered with stones that adds a natural appeal to it.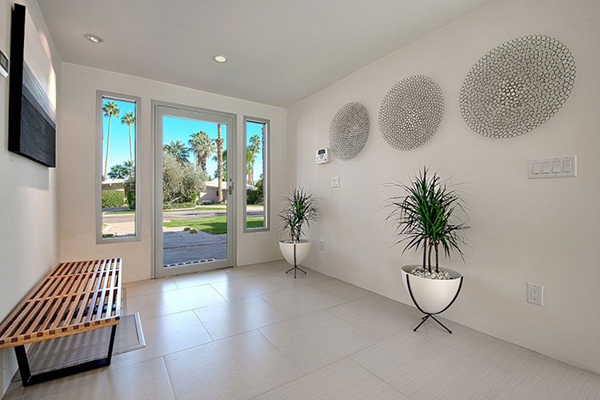 When you enter the house, you will be welcomed by this foyer.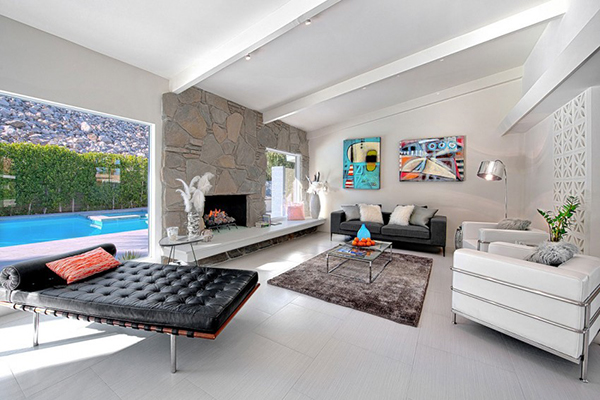 The interior of the house has white colors for the walls, ceiling and flooring.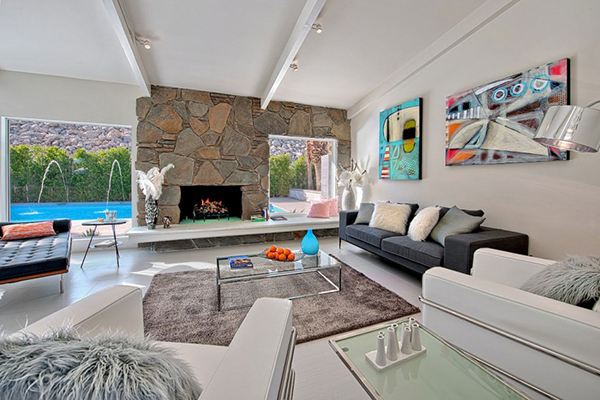 And it has interesting wall decors adding a creative look to the space.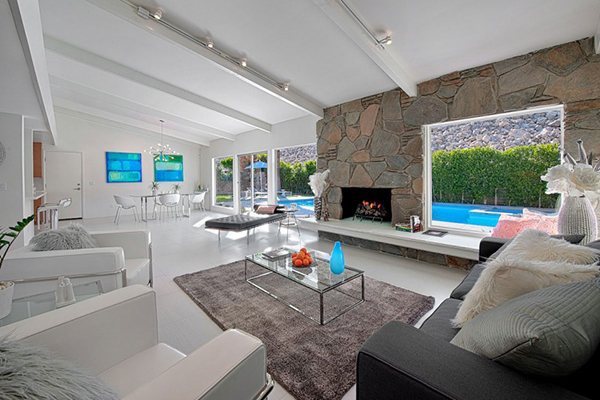 A stone fireplace breaks the whiteness of the interior. It became that highlight of the living area and is something that will surely attract the eyes.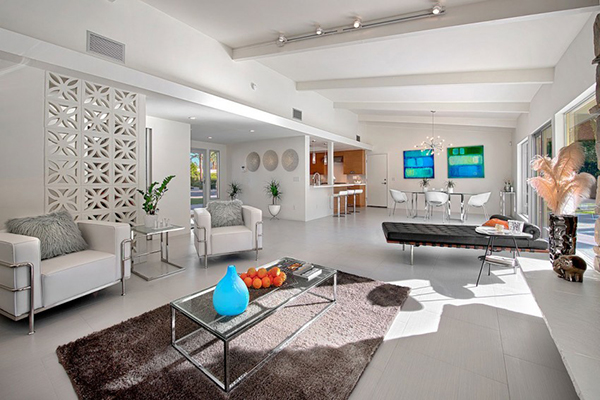 Sleek furniture are used with stainless steel details and upholstery.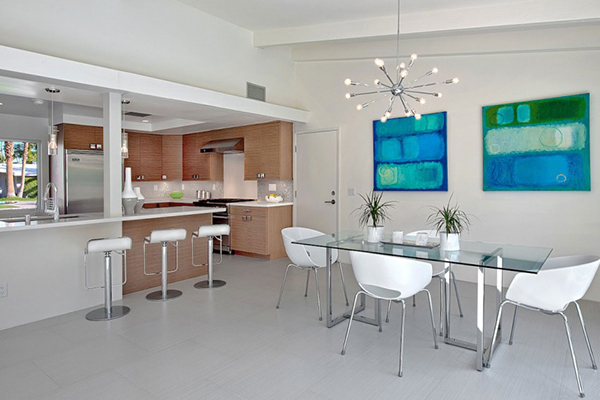 The kitchen and dining area are seen here which also used the same materials of stainless steel and glass.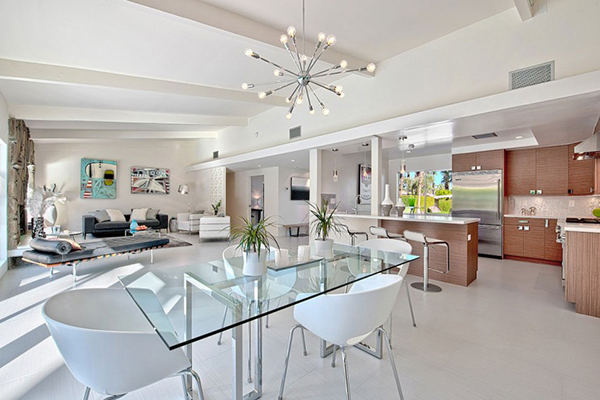 The kitchen isn't really that spacious but it can offer all the functions one needs for a kitchen.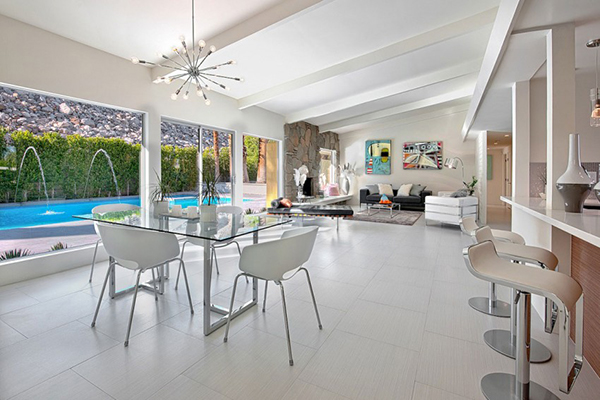 You can see here the pool through the floor to ceiling windows of the house.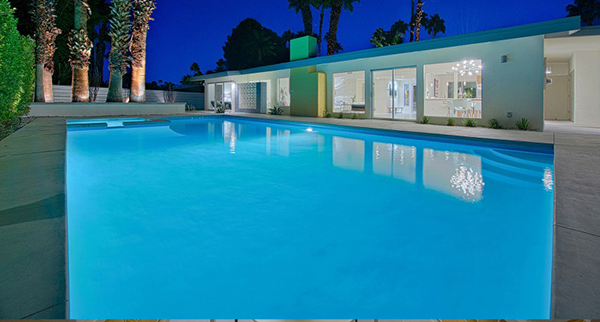 And this is how the pool looks like from outside. It has Palm trees around it too.
Such a stunning home, right? Well, anyone who gets a home like this will no doubt be pleased and happy to have one. Aside from the lovely surrounding, the interior is something to be happy of. This house is designed by H3K Design and we can tell that they really did an amazing job for this one. This is indeed a breathtaking residence both inside and outside!