Chic and Comfy Style Employed in the Port Hope House in Ontario
We always wanted to have a swimming pool in our exterior. For us swimming pool enhances the look of the outdoor areas that we have. It adds luxury and creates a great ambiance for our family to stay in if we like to have a stress free time. Today, we will show you a contemporary home which is completed in the year 2012 graced with its amazing swimming pool.
This house is located in Port Hope, Ontario, Canada and it's named as Port Hope House which was named after its location. With an area of 4,459 square feet, this private residential home is capable of overlooking the 75-foot cliff. Its shape and circulation of the home are informed by the natural surroundings and its striking views as well. Let us see the different amazing ideas of this house through the images below.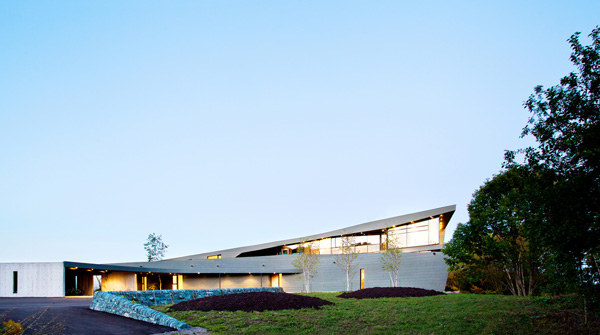 Let us carefully gaze at the unique forms and figures of this house building that seems like the terminal area in the port.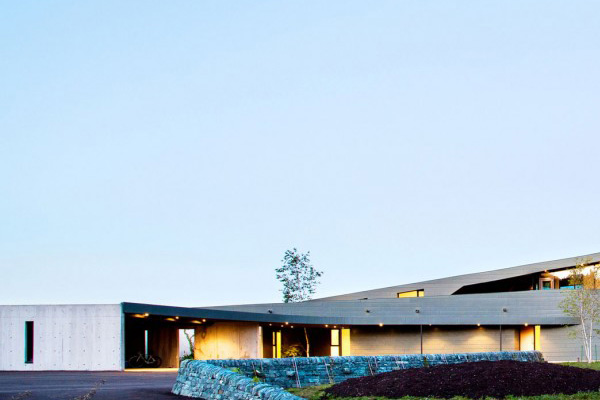 Vibrant lights in the house create a very fascinating and elegant look in the outdoor areas.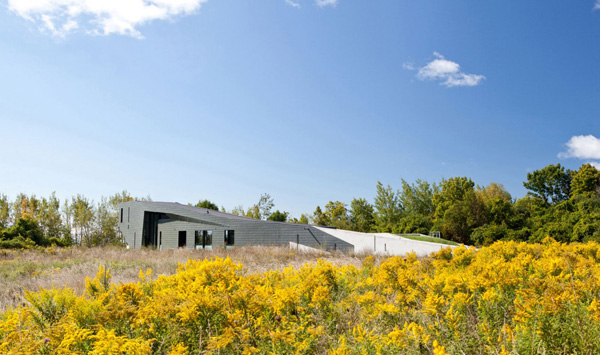 Lush of vegetation in the surroundings underscore the unique and prevailing design of the house.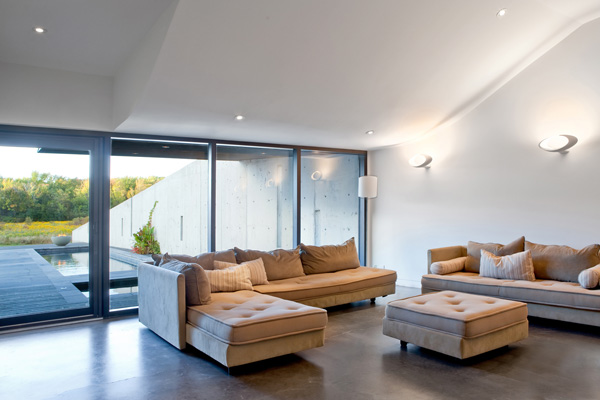 Beige and soft texture of the sofa complements with the white themed interiors.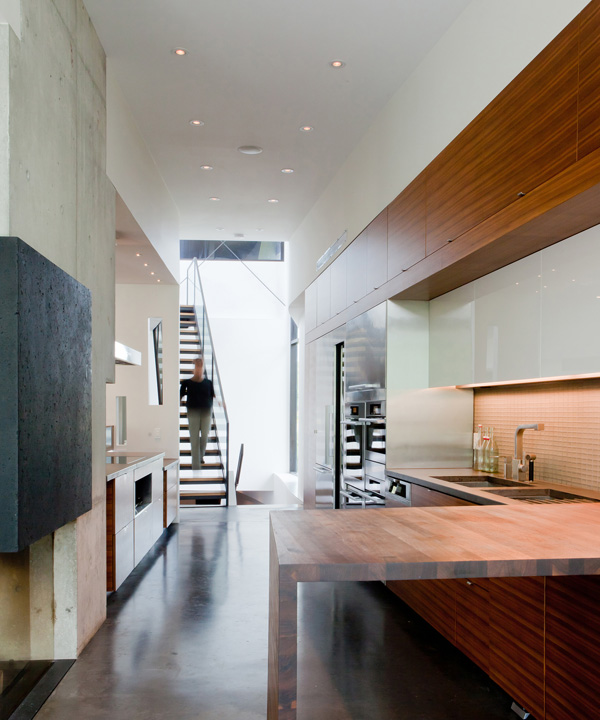 Lines and flawless texture of the floor and walls are highly observed in this modern kitchen.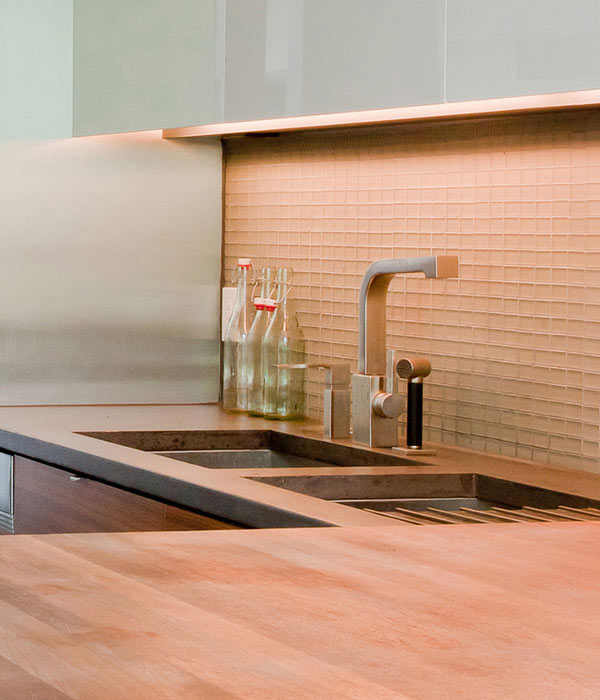 Take a closer look at the trendy fixture installed in the sink of this modern kitchen.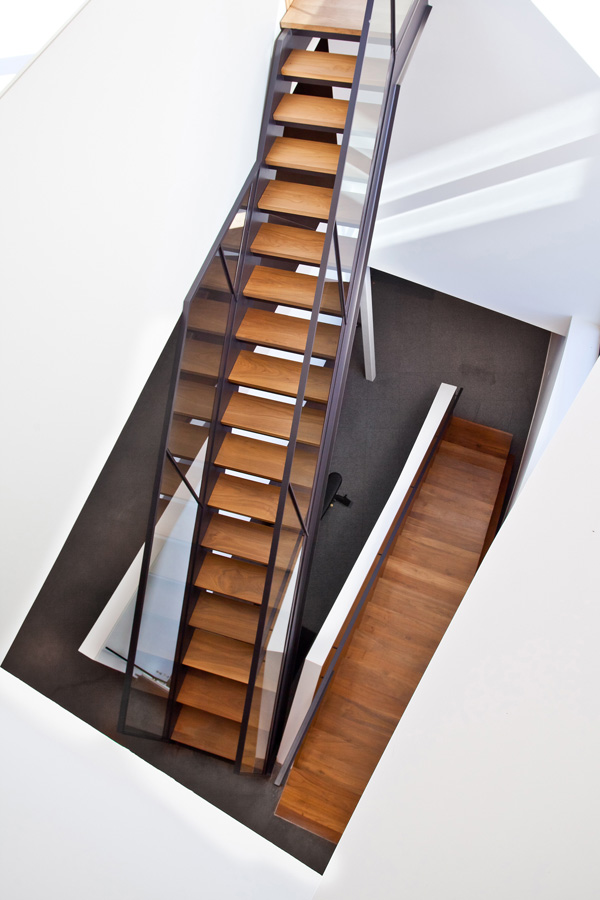 Wooden staircase with its stainless and glassed frame underlines its contemporary design.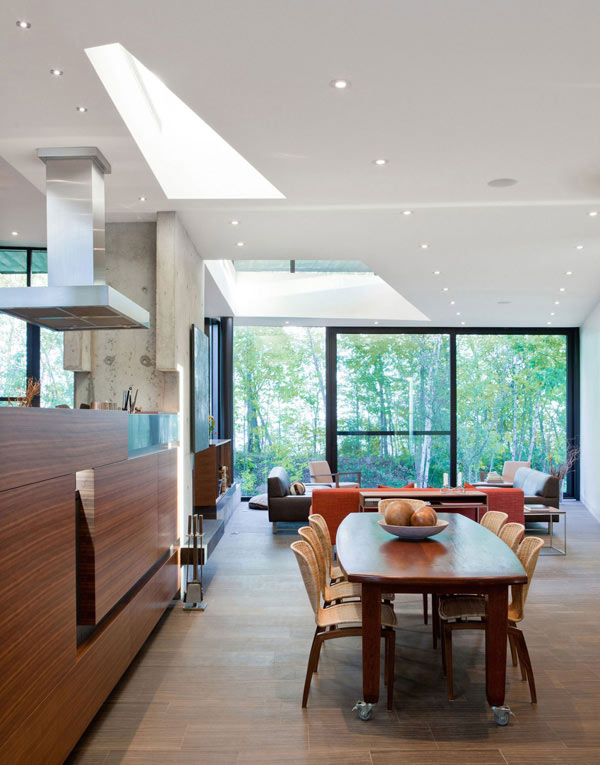 Stylish and durable materials of the furniture is what made this dining space become more elegant.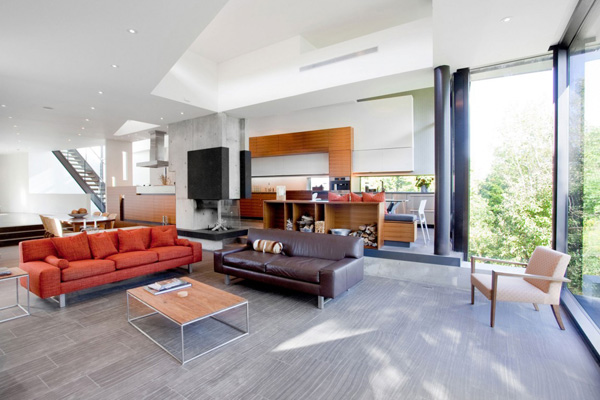 Let us take a look at the mix and match colour and patterns of the furniture that made this area attractive.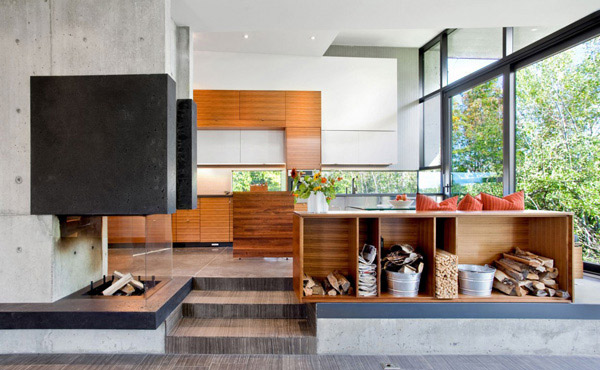 Wooden materials in this area maintain its contemporary design and fashion.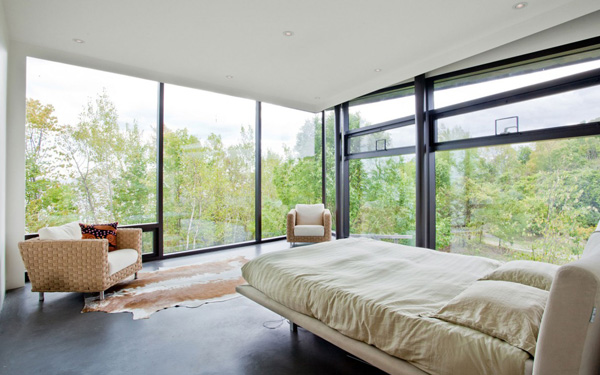 The client can take the full advantage of the panoramic views outside through the glassed walls here.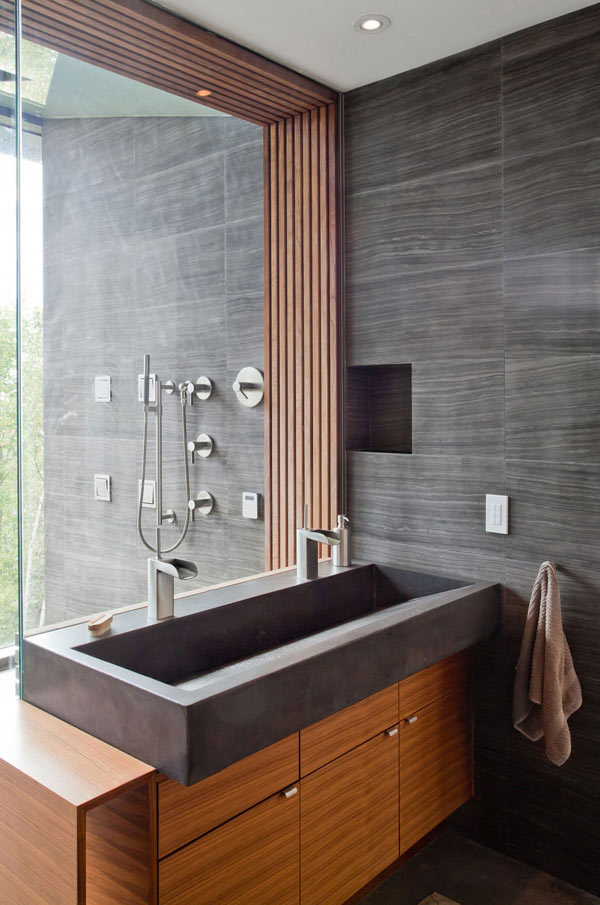 Stoned grey walls and wooden cabinet perfectly match with the modern fixture in this powder area.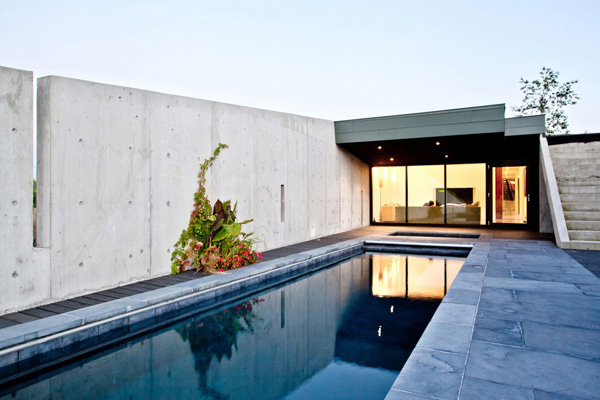 Here's the rectangular swimming pool that shows its importance in proving its modern concept.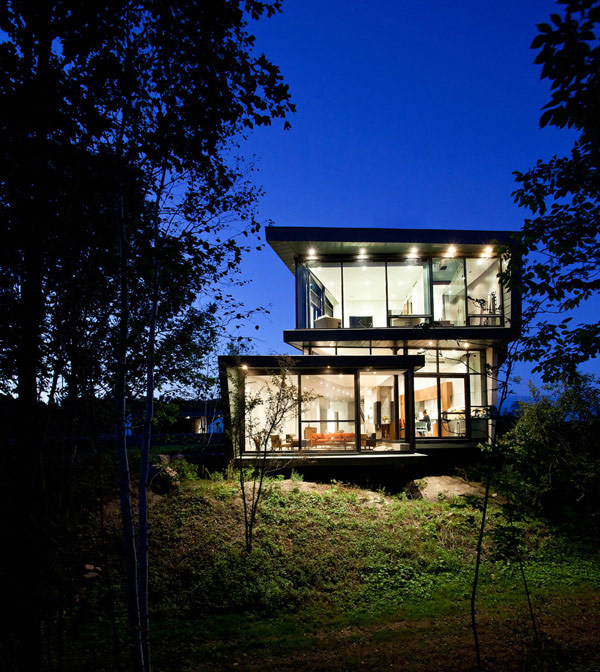 At night, the LED lights in the interior unveil its luxurious and promising look.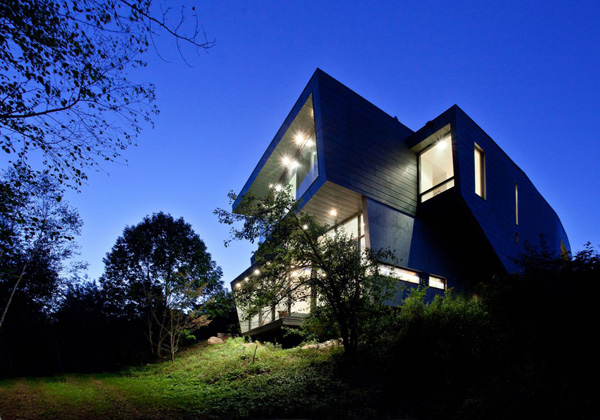 Geometric volumes and figure of this house building underscore its amazing and exceptional design.
As we have observed the different locations of the house, we can say that the Teeple Architects made its best effort to illustrate the details of this house. We can see how the organic slender structure ascends from the ground and projects towards the lake, growing in breadth and height before its cantilevering over the dramatic edge. We can also see how the forms of the building shifts and separate the interior spaces filled with light through clerestory windows. We hope that you we have given you other amazing ideas that will improve your house details in the future.