Outpost: A High Rise Home in the Desert of Bellevue,Idaho
Every time to hear the word high-rise, what immediately comes to your mind is the cityscape with many different tall buildings. High-rise buildings are usually seen in big cities but it doesn't mean that we can no longer have one in remote areas and it doesn't mean that it has to be always a commercial building. Sometimes a high-rise structure is actually a home.
Just like this house in Bellevue, Idaho called the Outpost that rises from the high desert floor with the backdrop of the Sawtooth Mountains. It is set on twenty acres of land with 3,882 square foot floor area designed to age gracefully. It is built using concrete blocks, steel and plywood. You can also see large windows on all four sides that frame the vistas of the changing scenery. One highlight of the house is the long, rectangular "Paradise Garden" that is sheltered and separated from the high desert landscape by eleven-foot high walls. Inside it, roses, grapes and espaliered fruit trees are planted. Outpost isn't just a residence but is also a studio/workshop.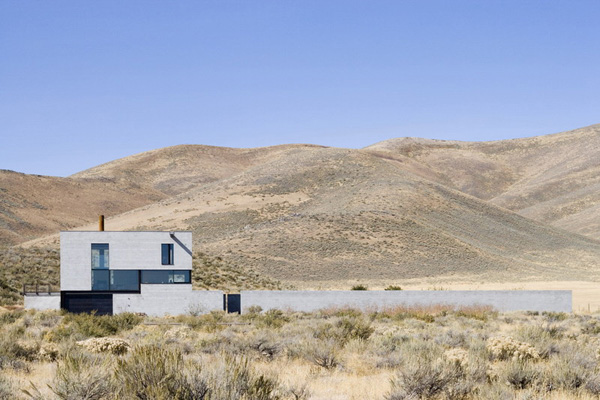 Look at how lovely the house looks with the mountain as its backdrop.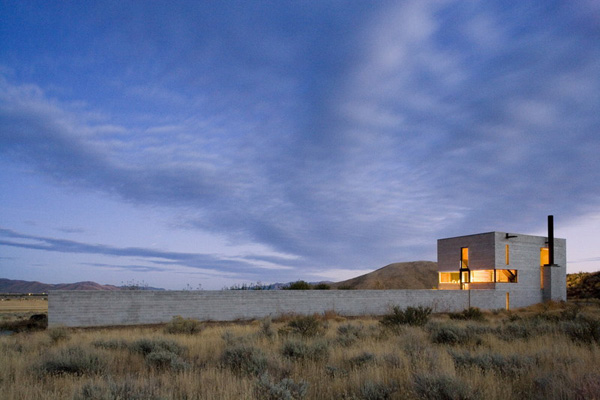 It has an interesting look as it stretched under the vast blue sky.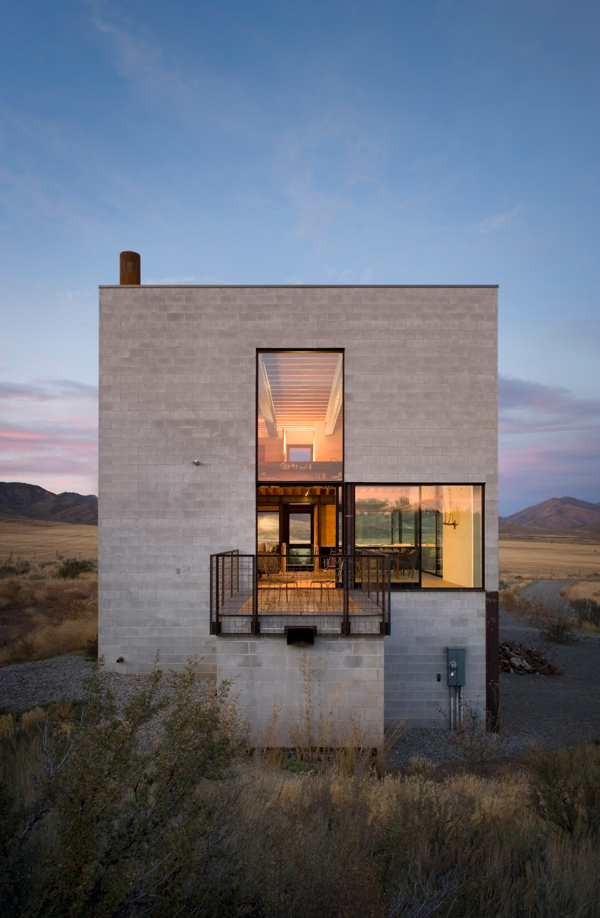 The entrance or the ground floor is the office/studio as well as the laundry, powder room, garage and mechanical room.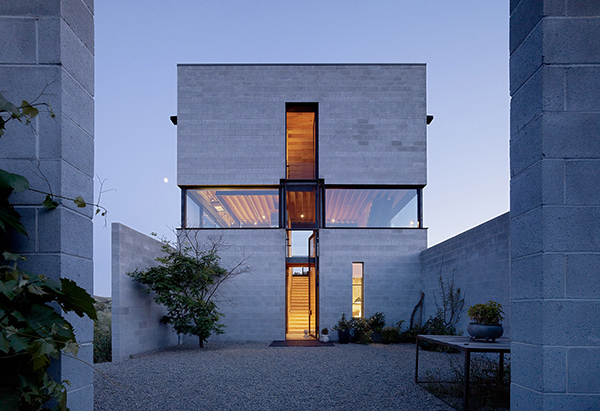 While on the second floor is the 25-foot open-plan living/dining public space. On the third floor is the master suite.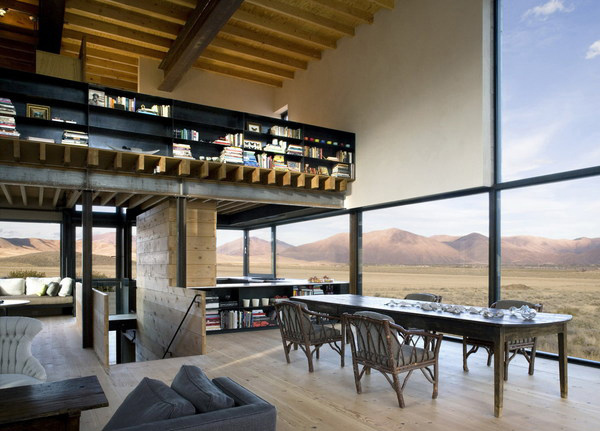 This is the open living and dining area where you can see its usage of wood everywhere.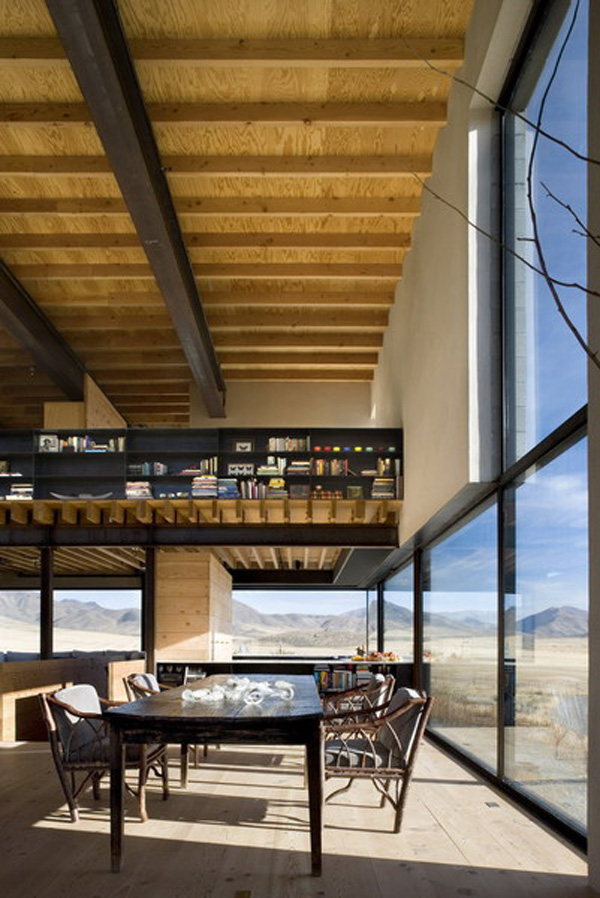 And yes, it has a tall glass window where the view of the surrounding nature is clearly seen.
Even from the kitchen, the lovely views outside can be a perfect source of relaxation while you work. Who said you can't relax while working?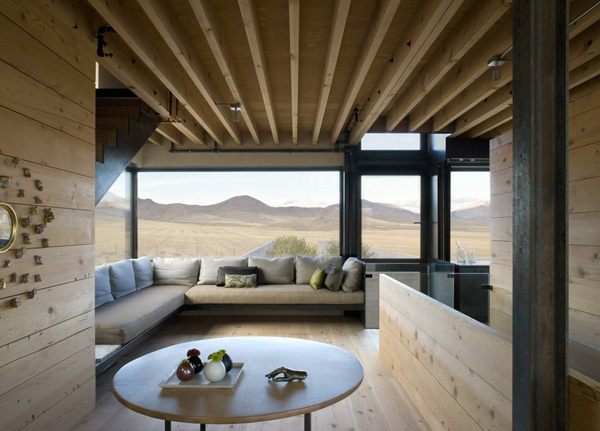 The house has many beautiful elements in it just like the furniture it used inside it.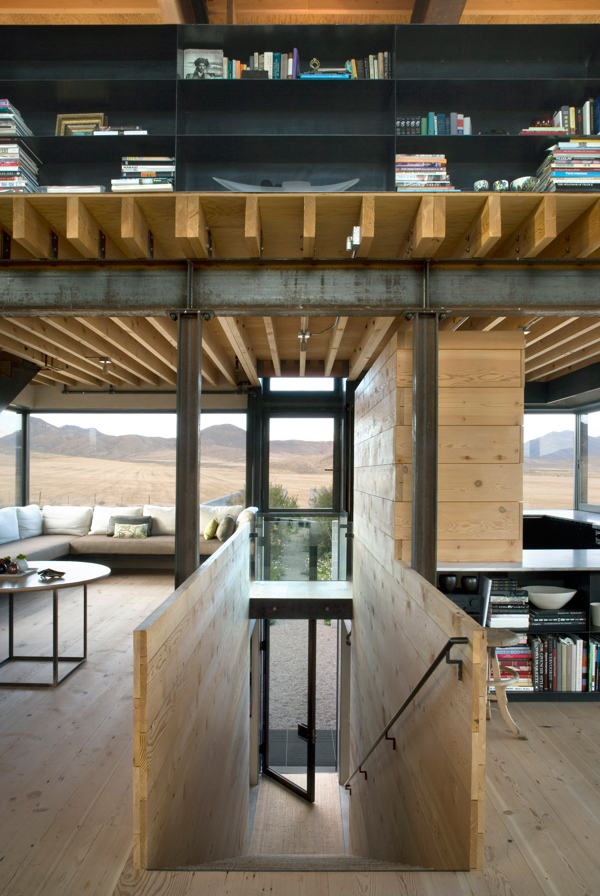 What you can see here is the interior from the second level to the third level revealing its wooden beams.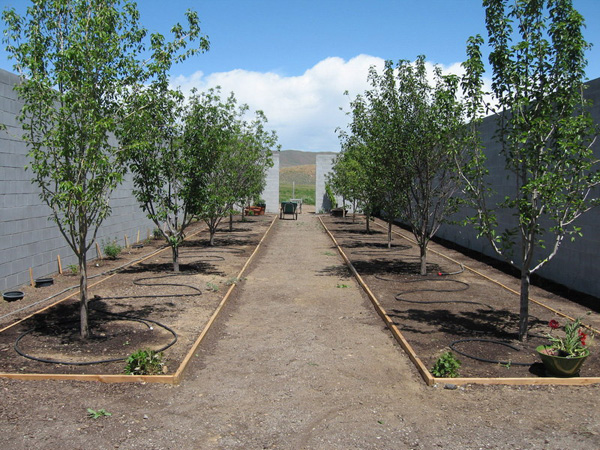 This is just a small part of the long garden with grapes and other plants in it.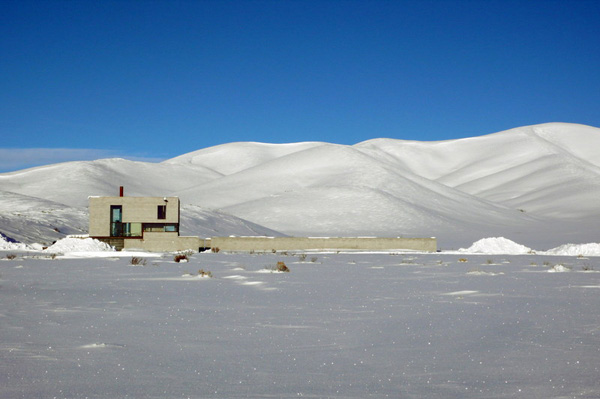 Look at the house as it sits with pride with the snowy mountains at the backdrop!
Such a lovely home indeed! And yes, I really find the garden interesting especially how it stretched from the house. While looking at it from afar, you will really wonder what that long wall is for. This house is designed by Olson Kundig Architects which is a Seattle-based architecture firm but did the job for the design of this home. What can you say about this house?