Oceanfront Villa: A Paradise Dwelling in Phuket, Thailand
This breathtaking oceanfront villa located in Phuket, Thailand has 5 bedrooms and covers an area of 4,843 square feet. Its location allows you to get a 200 degrees stunning views of the Andaman Sea, Phuket Bay, Koh Rang Yai and Koh Maprao. It is comprised of 480m² (4,843ft²) of luxurious living space with four en-suite bedrooms with sea view and a fifth bedroom with a garden view.
This Oceanfront Villa is currently on sale for $3.15 million. Quite expensive? Well, once you see the house, you will know why it is sold on that price because in truth, you are not just paying for the house but the comfort you will get while you are in it, you are not just paying for the beautiful design but for the stunning views you get while in it. Once you are in this villa, you will forget all your troubles and worries for it is one serene spot to relax, unwind and just live your life. Take a look at how the Oceanfront Villa looks like and you'll surely understand why it is worth $3.5 million. And we know that if you have that amount of money right now, you would want to grab it and make it your own paradise!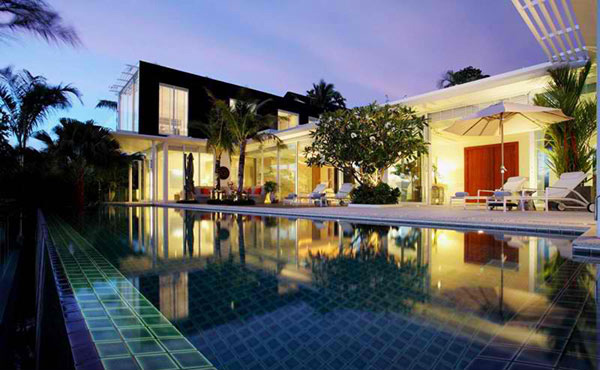 This exclusive and contemporary villa is considered to be one of the highest specifications among the properties for sale in Phuket.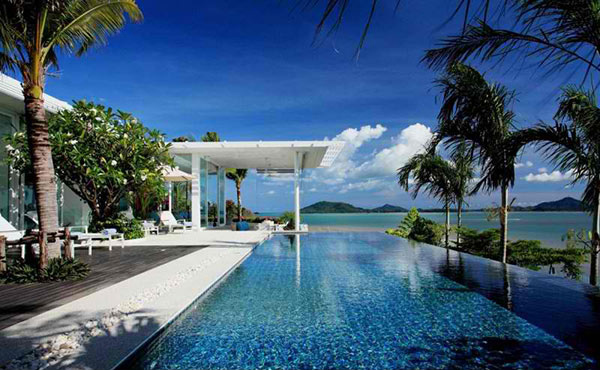 And it is easy to understand why. Aside from its gorgeous contemporary design, it has a lovely pool that seems to be one with ocean.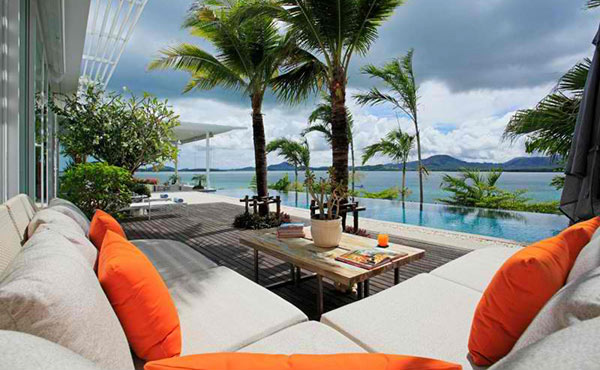 Its outdoor scene will give you a lifetime holiday feel with palm trees around it while you lounge on comfy outdoor seats.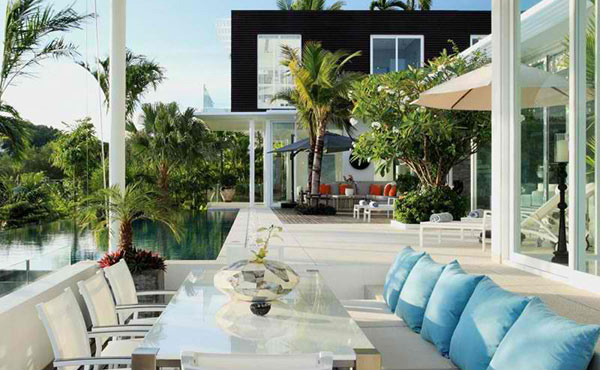 There is also an outdoor dining area which will allow you to dine with the music of the ocean breeze and the wonderful views of the trees and the skies.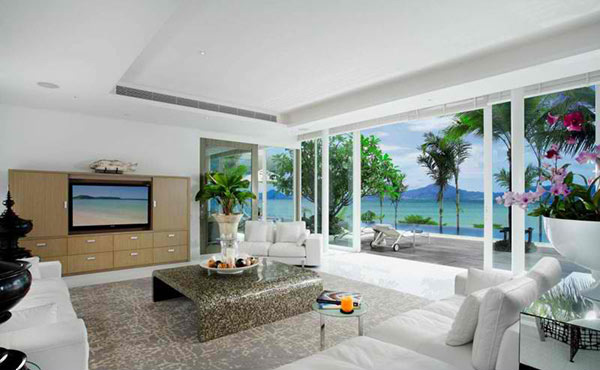 The large living area boasts large sliding glass doors and floor to ceiling bay windows offering sweeping views across the pool to the bay.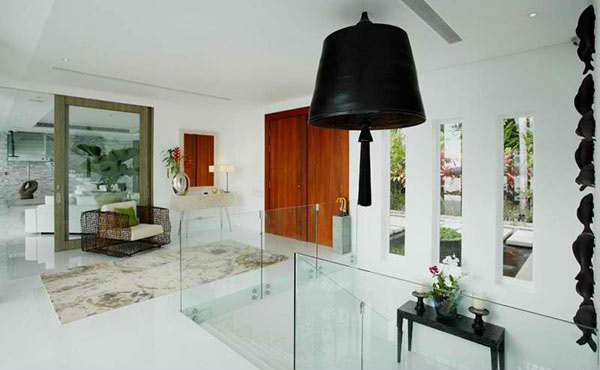 This villa is fully furnished, with many designer pieces and abstract works of art just like what we see here. Everything were well chosen to perfection!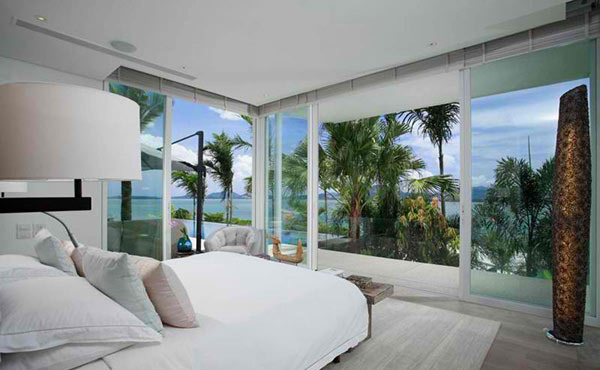 Even sleeping time will be very relaxing for you the sound of the ocean waves will lullaby you to sleep. The bedroom is very romantic and dreamy in its white colors.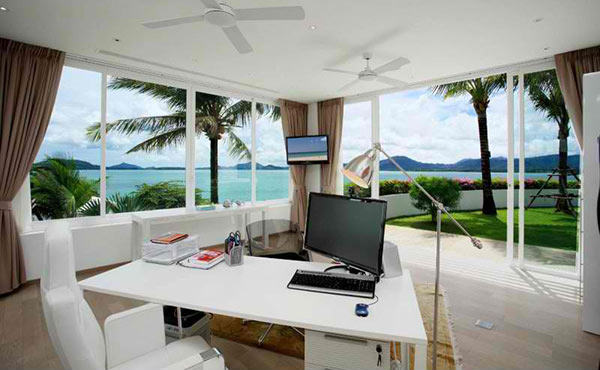 If you want to work while at home, this home office will be the perfect spot to work.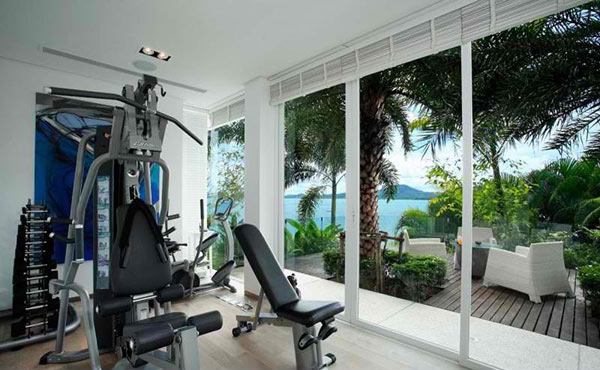 You can even stretch those muscles in the home gym.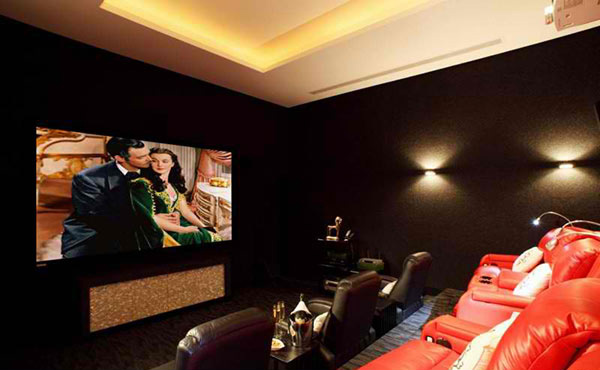 Or watch some movies in this brown home theater with comfortable seats.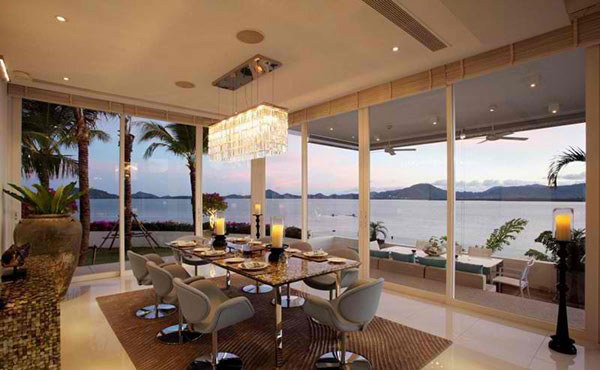 The dining room is very sophisticated especially with its chandelier. Like the rest of the home's area, it is also surrounded with glass.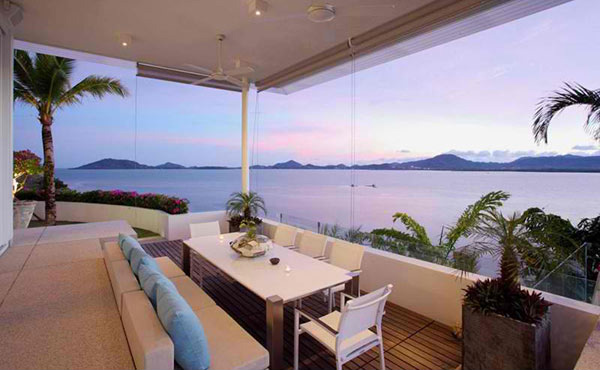 The glass doors from the living room we showed earlier open out to an outdoor dining area, the pool and the 1,519m² (16,350ft²) garden.
Aside from the beautiful design of the Oceanfront Villa – modernhomesworldwide.com, it is equipped with fully automated remote controlled blinds, indoor and outdoor Sonos Music system, state of the art projection equipment in the cinema room, alarms and security cameras. What more could you ask for? This villa is designed by KplusK Associates from Hong Kong who were able to apply their "fresh approach to contemporary tropical design and their commitment to integrated, functional and sublime architecture". The contemporary minimalist design of the villa is really astounding that it can win the heart of anyone- beach lover or not! So, if you want this home, then it can be yours if you buy this luxury real estate now.