Imposing Modern Downs Path Residence in New York
A home with a natural color palette has that warm and cozy feel. It is actually relaxing and very beautiful too. What is good in using natural color palette is that you can add whatever pop of color you want to. It is also safe to use this kind of color scheme. What you will see today is a house that makes use of this kind of color palette.
Downs Path Residence is two story modern home located in Southampton, New York. Its exterior facade is all white with black trimmed windows and front entryway door. In the interior, the entry is double height and very bright and airy. It used flooring made from charcoal colored stone tile that looks lovely in contrast white toned walls. The flooring changes to hardwood planks in the public social spaces. You can notice that area rugs are used in the interior to add texture and pattern to its neutral color palette. Windows punctuated the home on both levels that allows the house to take advantage of the natural daylight. Public spaces are at the lower level and private ones are at the upper level.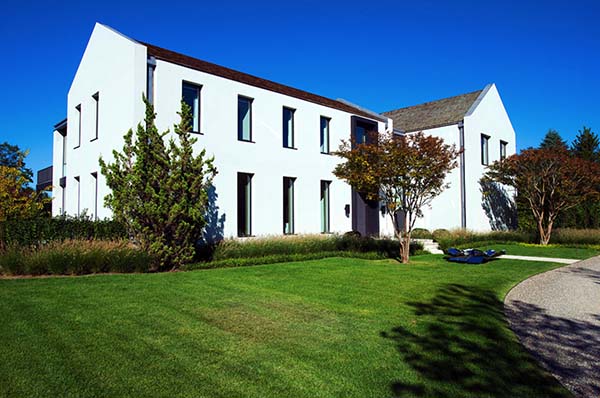 The exterior has white colors and pitched roof.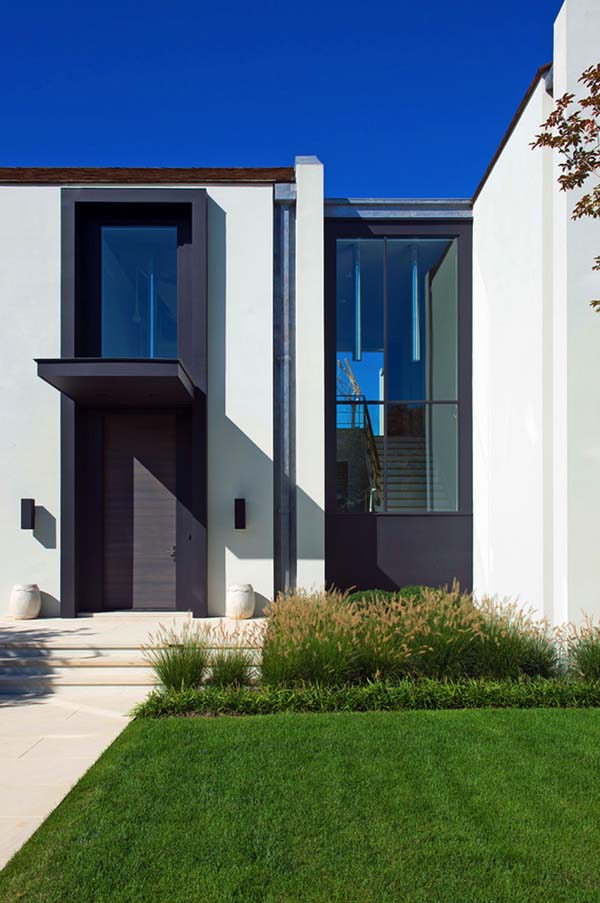 It is a modern home with a combination of glass, concrete and steel.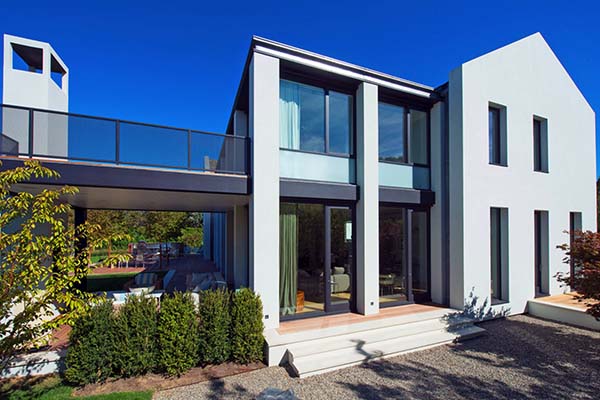 Don't you love that bridge that connects two parts of the house?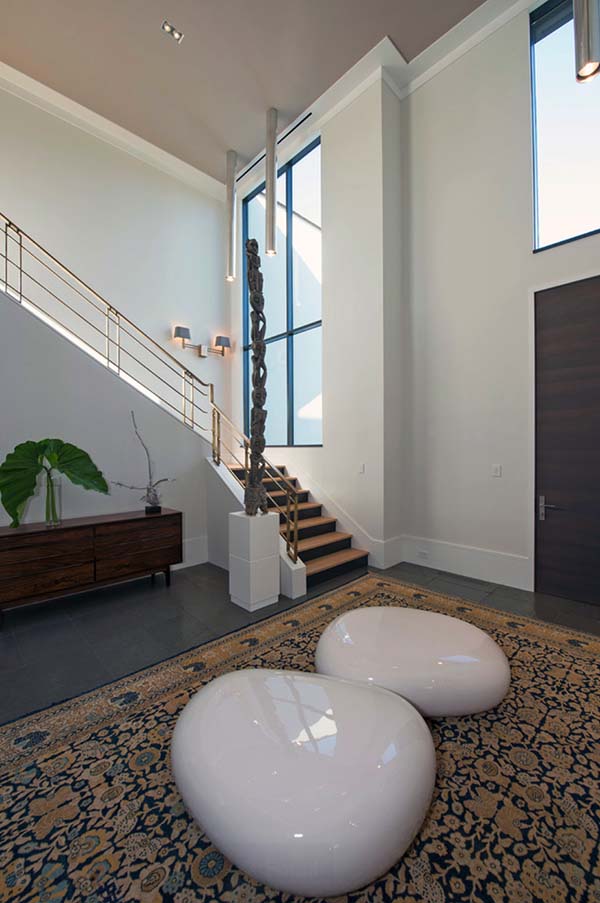 The interior has natural color palette. Love those huge rock-like stuff inside here!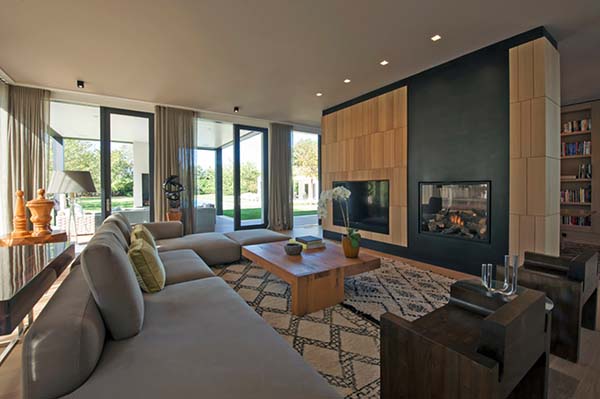 A fireplace with wood and steel is the highlight of this living room.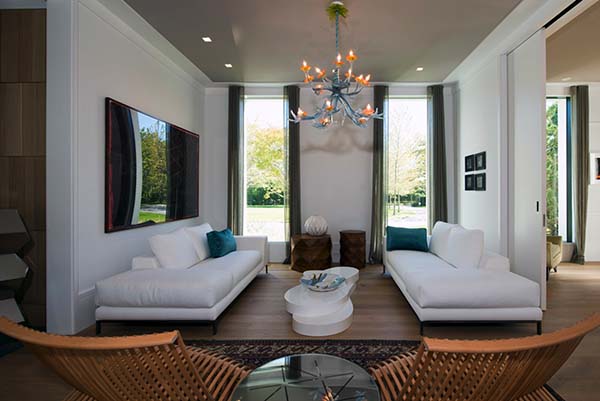 Here is another sitting area that gives a lovely view outdoors.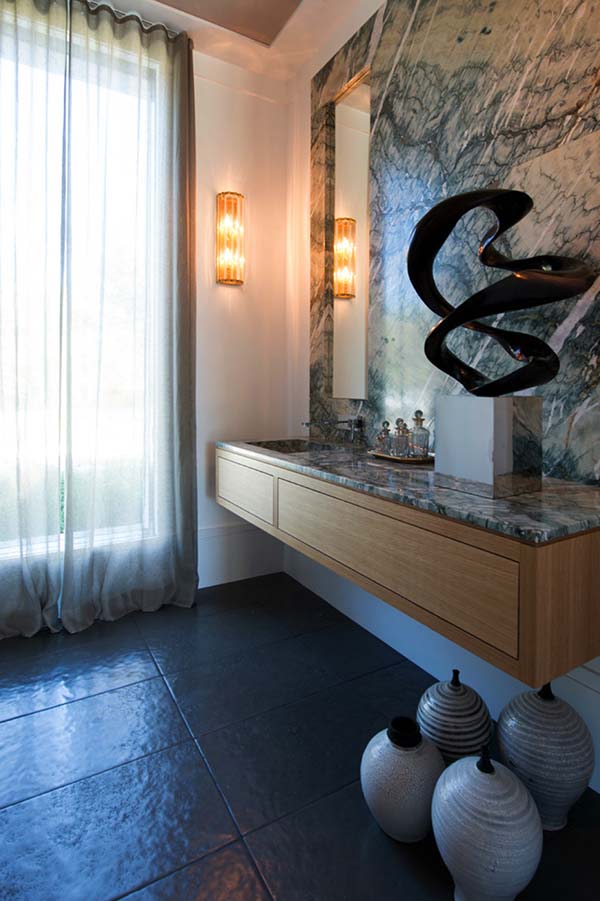 The powder room is also a lovely space using granite top.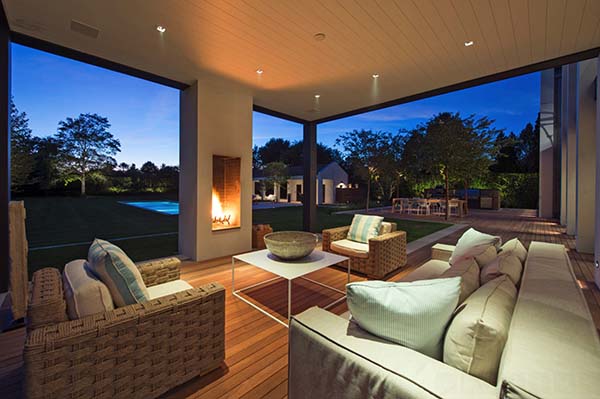 There is a seamless connection between this areas to the outdoor space. Guess this is in another structure of the residence.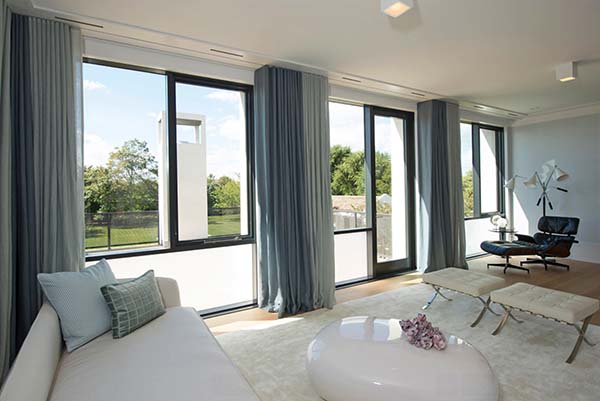 This bedroom has white and gray colors in it and a good view of the outdoor space.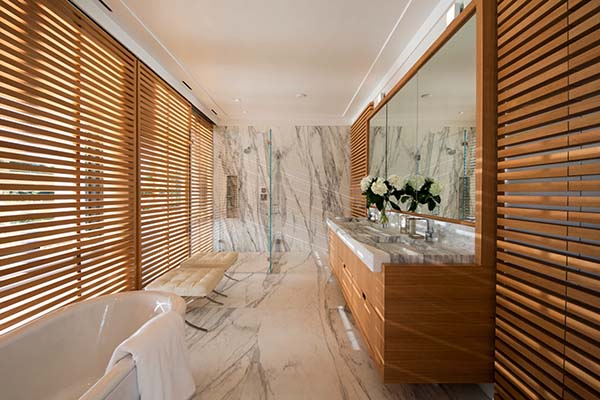 I guess this one is the en-suite. Beautiful wooden louvers!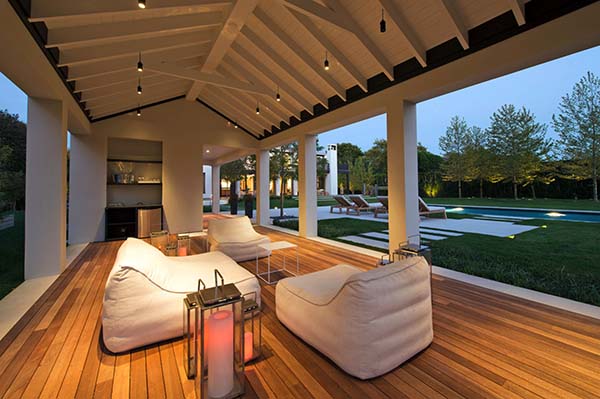 This is the pool house with its own seating area and bar.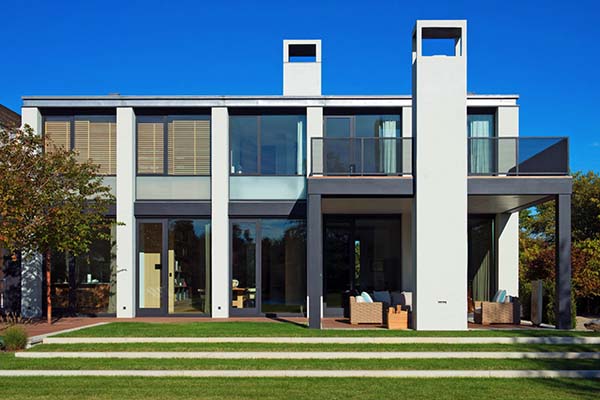 The exterior of the home offers green manicured landscaping.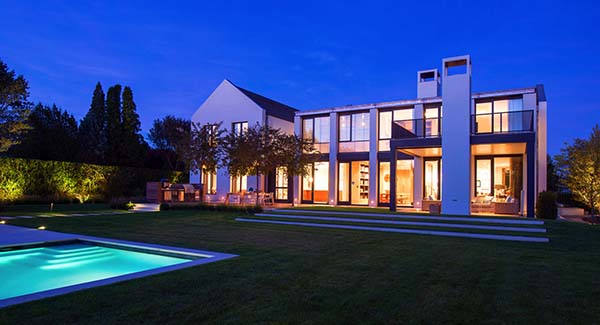 It also has a sparkling swimming pool and lovely outdoor seating areas that would be perfect for entertaining family and guests.
I know that you can see the beauty of this house both inside and out. Even the outdoor area is well-planned too. This is a design done byBlaze Makoid Architecture creating a cozy home for the homeowners. I also like that even when inside, they can catch a glimpse of nature and it also used natural color palette. The green lawn outside would make them feel that they are totally close to nature! How about you, what can you say about this house?