Mulvagh-Crosby Cottage: From an Old Heirloom Cottage to a Modern Dark Retreat
There are indeed many home renovations and redesign done these days especially that many would like to update the look of their homes. We have featured some redesign of exteriors as well as interior improvements as well and we are all impressed of how it turned out. With brilliant minds, everything could be possibly done, even bringing back to life a dilapidated structure. Today, you will see this once again but I'm sure you will be pretty impressed.
The Mulvagh-Crosby Cottage is an update to an old heirloom cottage located in the middle of the forest. The modern dwelling had a modern design and used modern building techniques that allowed them to assemble the shell in less than two days. Yep, you got it. Just two days! They used cross-laminated black spruce boards for the exterior. The new construction occupied the same space of the former cottage and have the same exact size too. You will be surprised of how the house looked like before and today!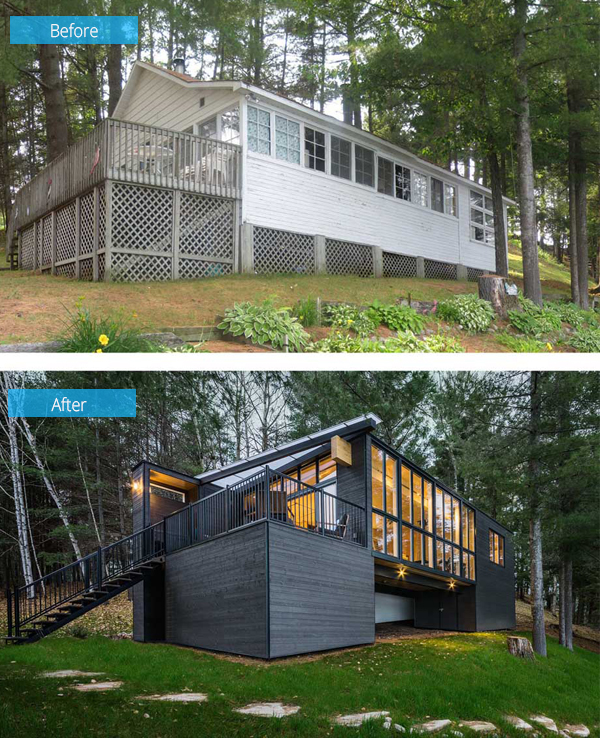 Now compare the look of the previous 70 year old structure to the present house. It has a the same size and stands on the same lot. It sure is a great improvement indeed!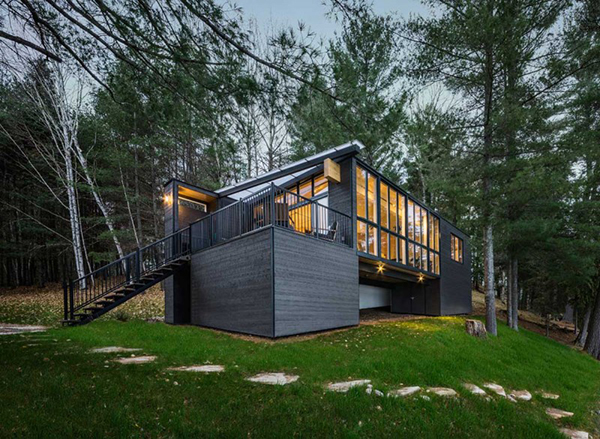 The exterior has a black finish and a contrasting white exterior walls too on the rear part.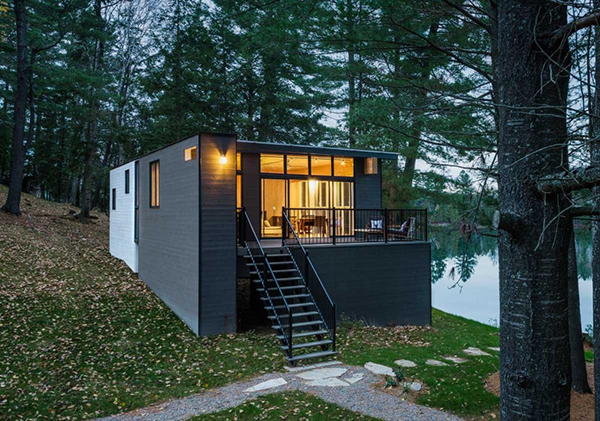 The modern cottage structure was left open and bright so it would be in contrast to the old floor-plan.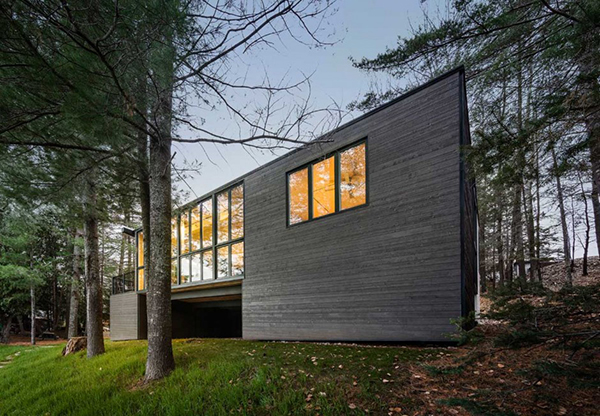 The new structure has a geometric appeal on every corner for a modern look.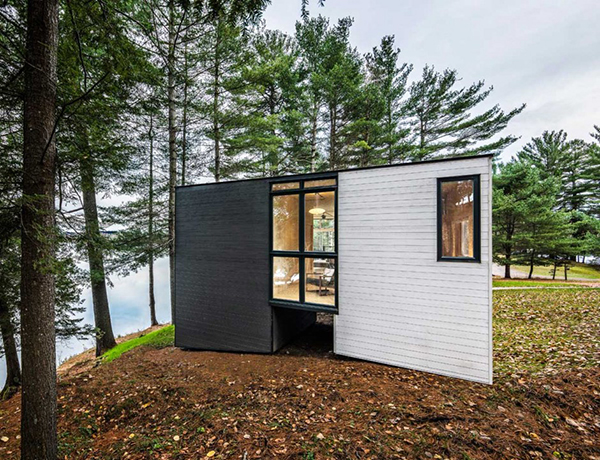 The rear area of the house has a white wall that contrast to the black exterior.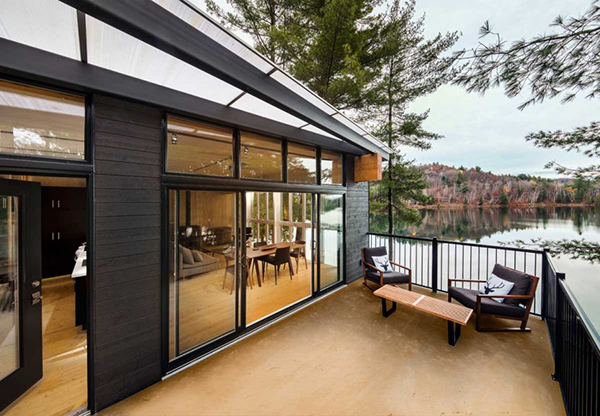 It has a balcony that could give one a good look of the woods and the waters. It used tall ceiling to floor windows too.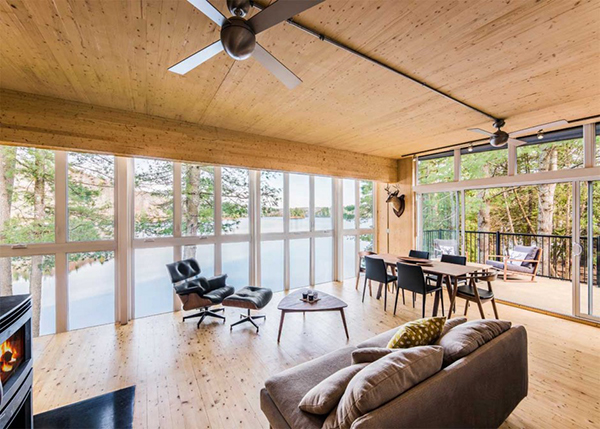 The interior has a warm atmosphere as it used unfinished wood for the walls ceiling and floors.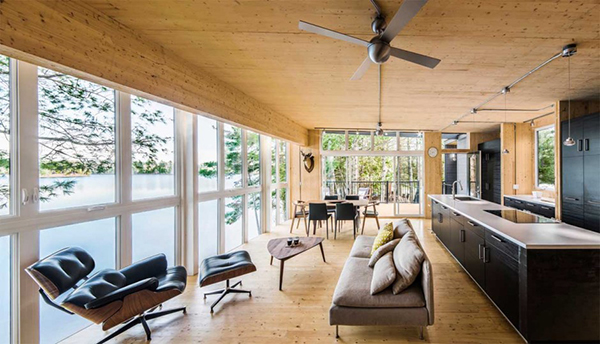 It has wide windows around the house that will allow natural light to flood in the home.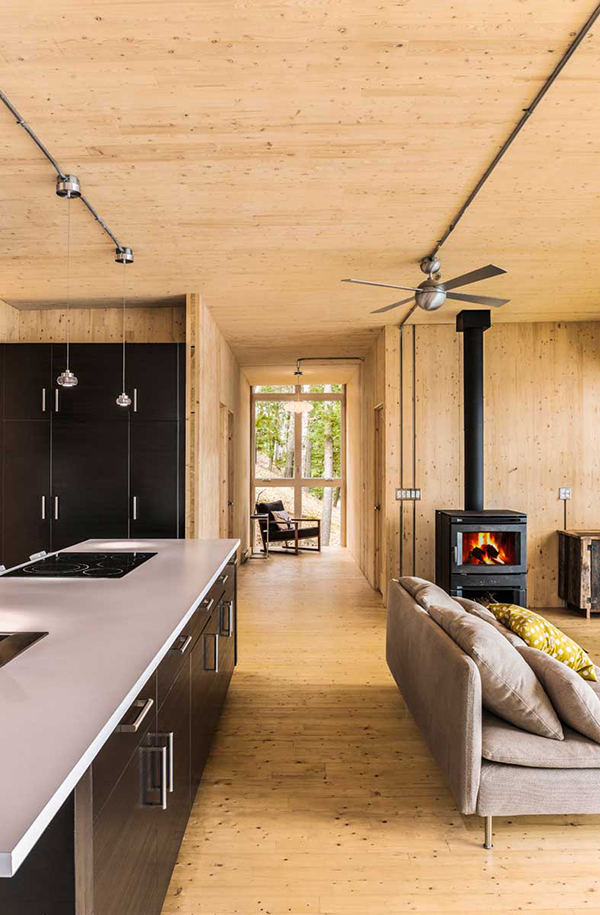 This is kitchen area with natural colors too using wooden face for the doors. And yes, it has a modern fireplace too.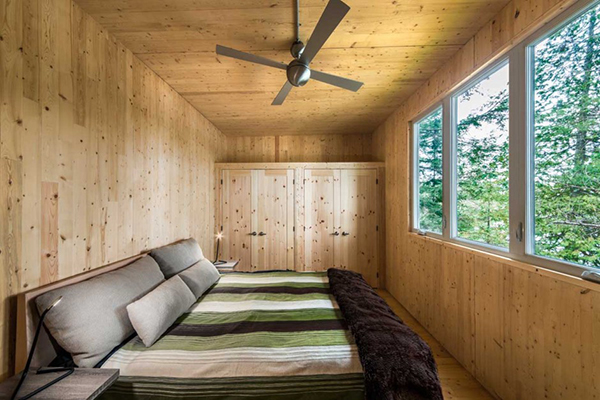 The bedroom used the same unfinished wood and used fabrics that reflects the color of nature.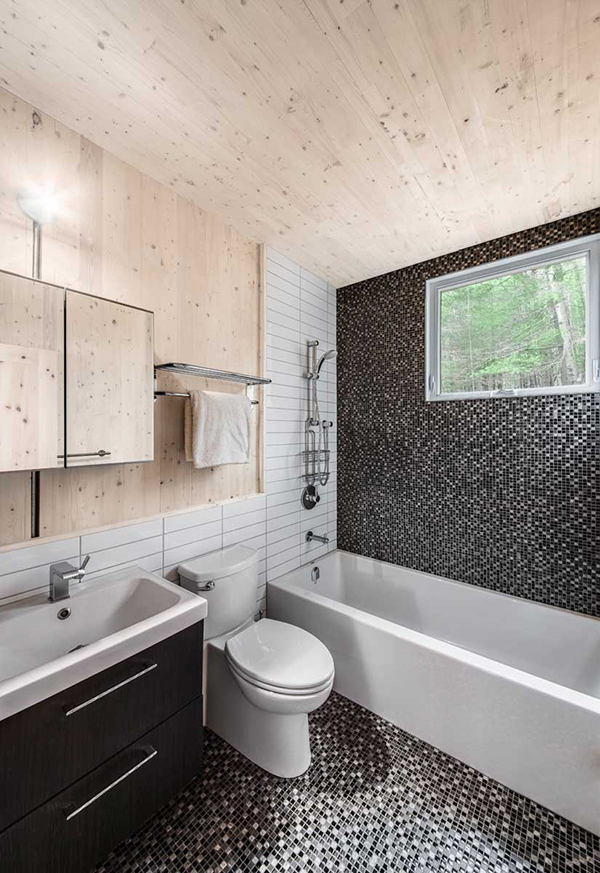 This is the bathroom using wood as well as black and white mosaic tiles.
The cottage is located on a remote lakeside property in Ladysmith, Quebec. It has a beautiful environment that would make one want to sit on the porch for long hours. The view actually reminds me of Bella Swan's place in the Twilight. It sure is a nice home renovation done by the Kariouk Associates. Just imagine that they just worked on the home's shell for less than two days! Now that sure is modern building indeed. And the result is a very gorgeous dark retreat!