The Mountain Modern House Mirrors Nature's Beauty in Montana,USA
A house in the mountain looks like lifted on a pedestal. It is seen from lower areas which might even catch the attention of passersby. That is why, homes that are located on higher areas have that challenge on how they can look attractive while perched on a hill or on a mountain. But of course, it has to be functional too. Our house feature for today is located in the mountain and has a modern design, thus it is called the Mountain Modern.
Mountain Modern is designed by Pearson Design Group located in Montana, USA. This modern contemporary retreat offers breathtaking mountain views from every window. The interior of the house is very much warm and cozy. It uses natural materials like wood and stone. Aside from that, glass windows are also used all throughout the house allowing a good view of the breathtaking scenario around the location. From outside, the house is already a beauty and it tells you that it has something more to offer once you are already inside.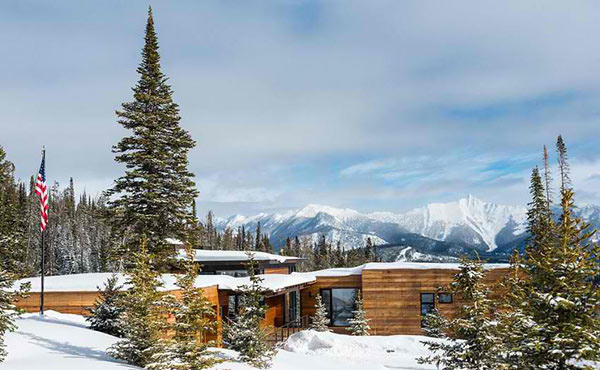 Snow on alps is breathtaking and this is what you will see from this house. The house is also perched on a mountain and this is how it looks like when there is snow.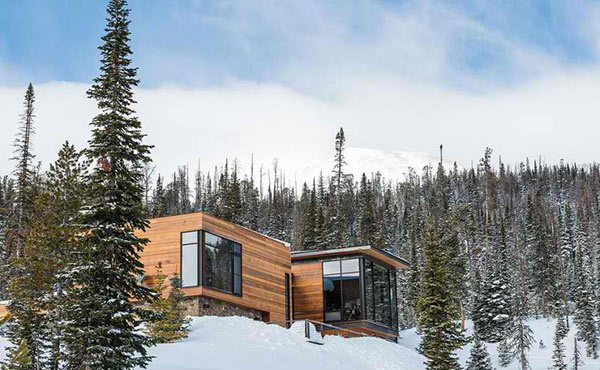 You can see that the house is surrounded by trees that actually add beauty to it as well as warmth for a cold weather like this.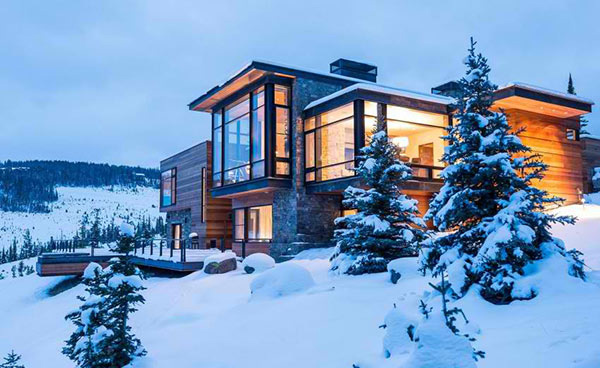 We are sure you admired the house when you saw this image. Yes, it really is a beauty with its volumes and sleek lines.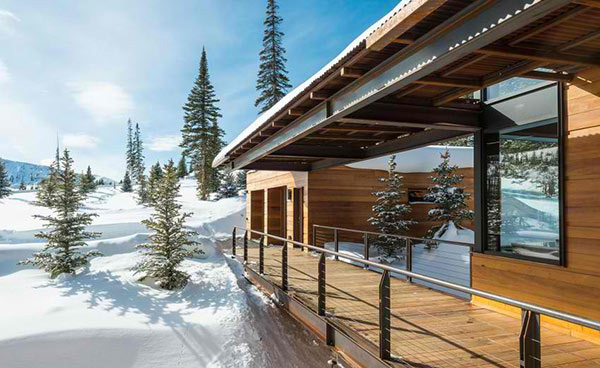 The house is made from wood and has glass windows. We can see that there is an internal courtyard giving it a garden of its own.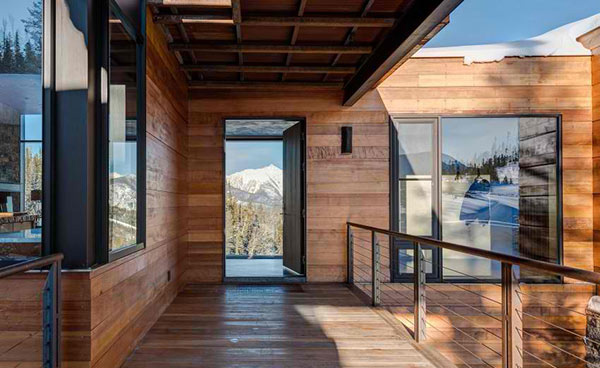 Wood is used for most areas of the house which is just right especially that it is located in the heart of nature.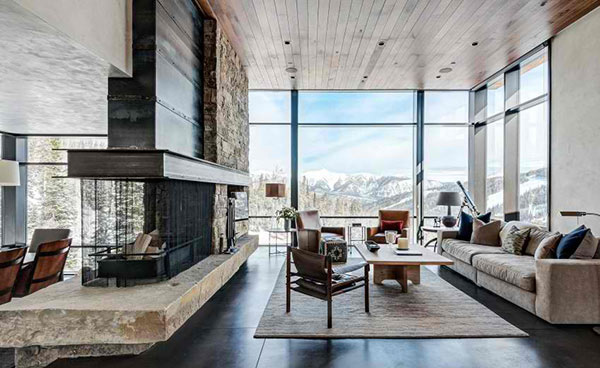 And once you get into the house, you will even be more captivated by its natural beauty.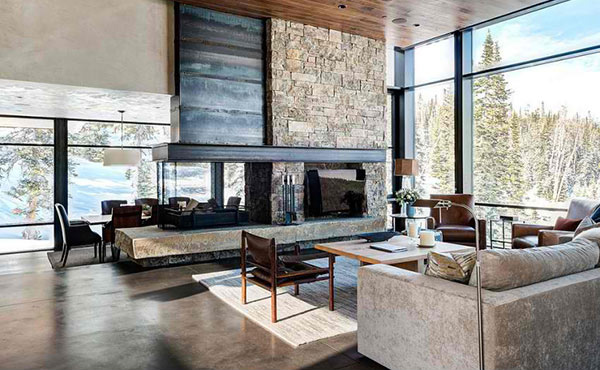 From stone fireplace to wooden ceilings- this living space isn't just spacious but it certainly is a gem!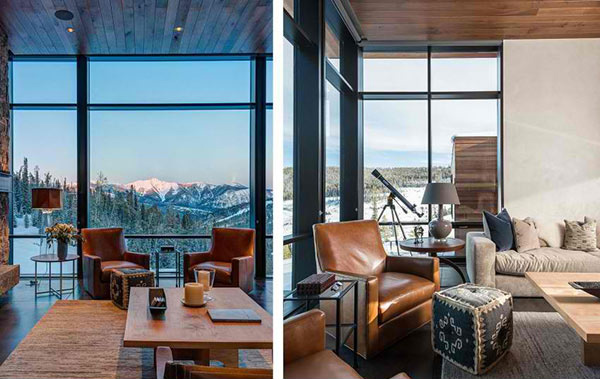 The furniture plays a vital role not just in terms of function but also of aesthetics..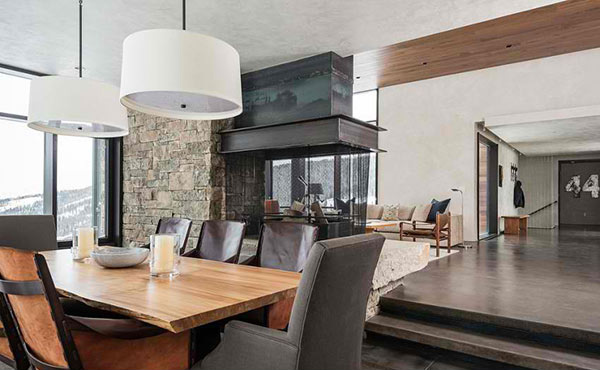 The dining area also has that natural feel with stone walls and wooden dining table.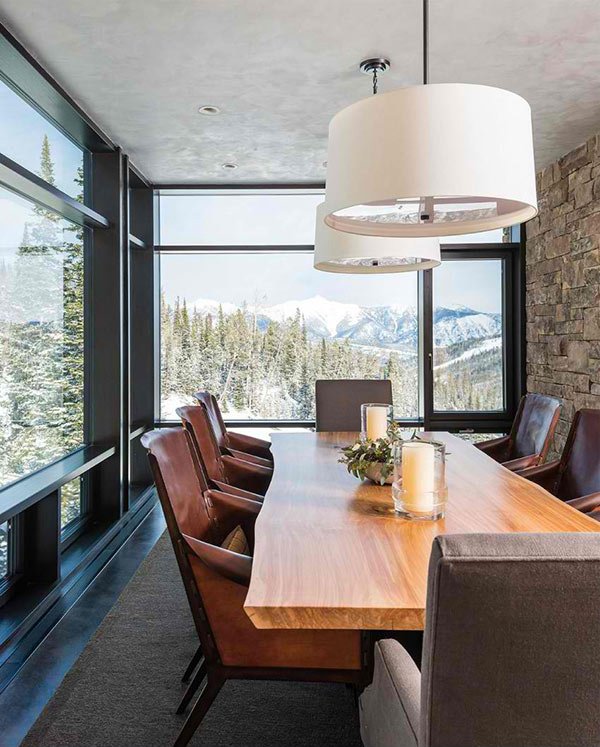 The addition of white pendant lights completes the look of this dining area which has an airy feel because of the glass windows that surround it.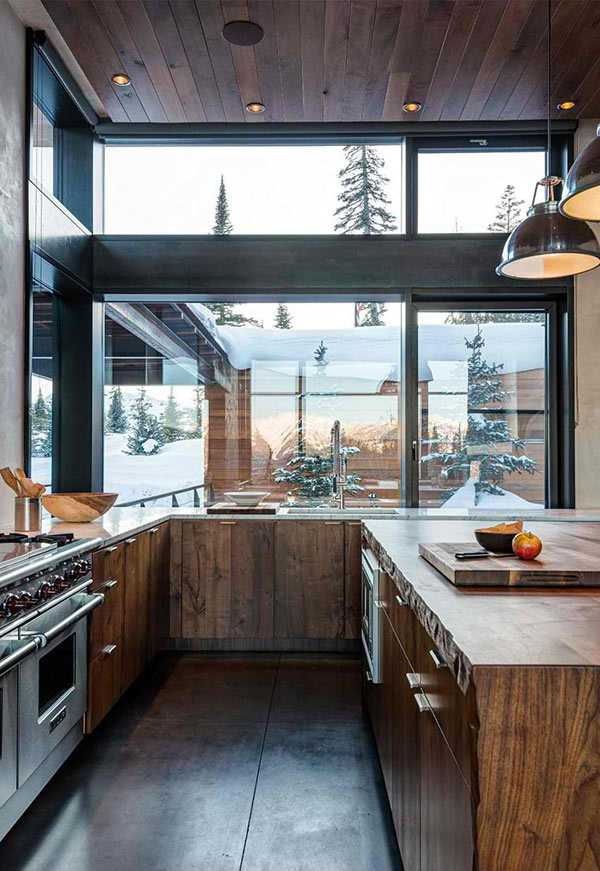 This kitchen will never be denied as part and parcel of the house because of its natural appeal brought by the wooden cabinets and countertops.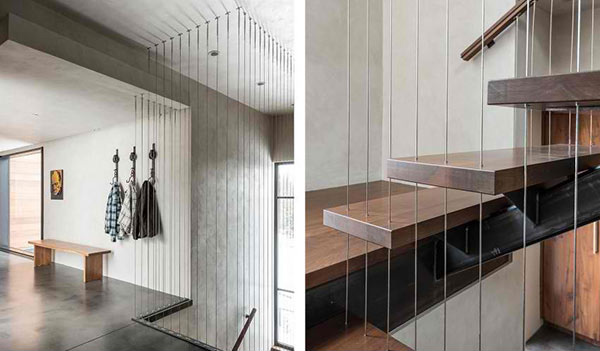 The stair case is sort of stringed like what you can see in the image making it appear unique and gorgeous.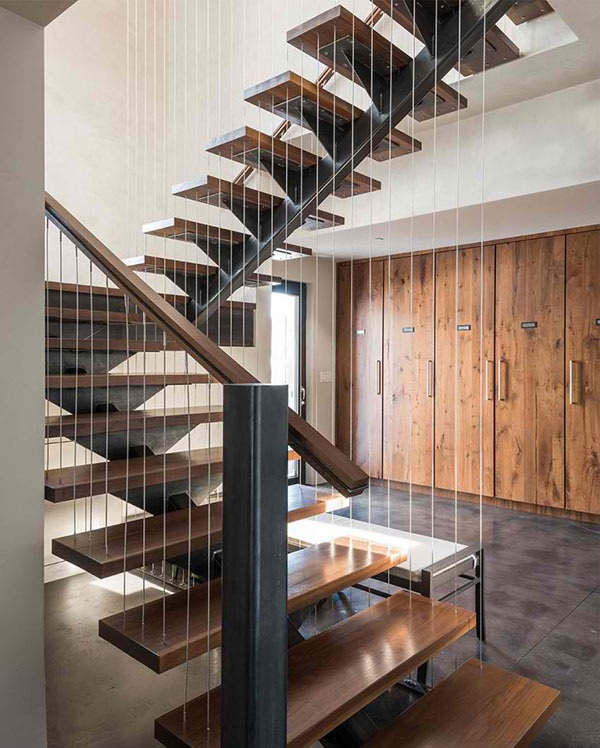 A closer look at the staircase with wooden treads held by steel.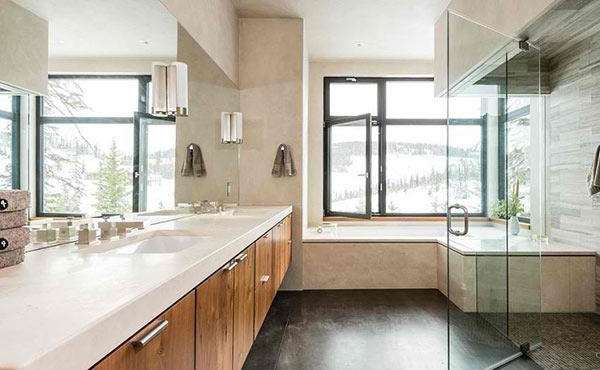 This bathroom is spacious which is just perfect for a bathtub and a shower area.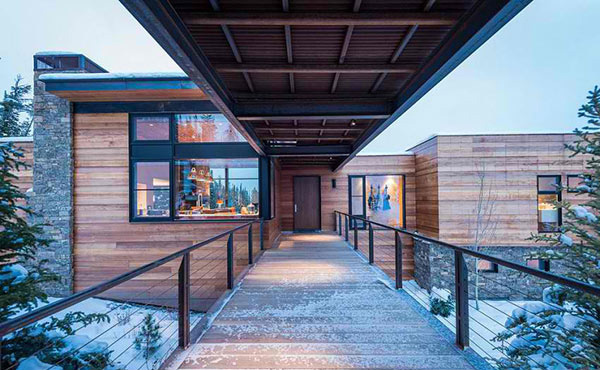 One last look at the exterior of the house which has this bridge-like deck that connects the different zones of the Mountain Modern.
If you are looking for an inspiration for your future home, this house would be perfect especially if you are inclined to nature. The natural feel inside and out gives it a warm and cozy feel. The Pearson Design Group certainly did a great job for the design of this house. We are sure that the homeowners always look forward to get home and get a good dose of relaxation. We think you will feel the same way once you have a house a beautiful and cozy as this! Want more house design inspirations? Be back here on Home Design Lover for we feature new home design ideas every day!