An Amazing House of Contrasting Elements in Minas Gerais, Brazil
Who would not want to live in a home that connects the indoor and outdoor areas dramatically? Well, anyone would love to dwell in a place like this since it can give them the kind of comfort they can acquire from a vacation home. Getting that from your own home is indeed very satisfying. This house feature we have today is the one of the best examples of this kind of home and you will surely agree with us merely by looking at its facade.
This rustic retreat located near Sao Sebastiao das Aguas Claras, Minas Gerais, Brazil has a sense of serenity and freedom. And you will feel just that once you see the images of the house below. Contrasts are seen from this home as it combines nature and technology, earthy colors and dynamic colors, tradition and luxury and even modern and traditional design. This is what makes this retreat lovely- its combination of different contrasting elements while still making it look great. It boasts its L-shaped pool, spacious terrace, lovely views and open living space layout. Now, come and let us discover this beautiful dwelling!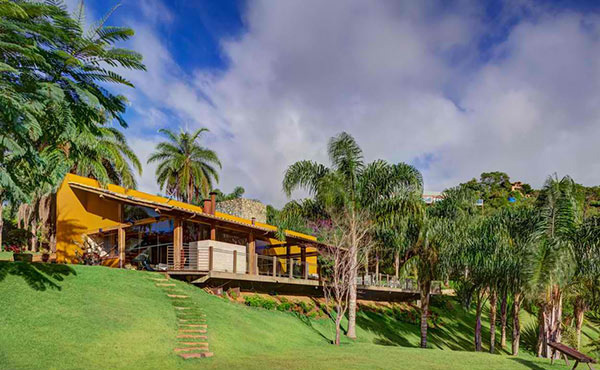 The trees that surround this house just make it look more beautiful and closer to nature.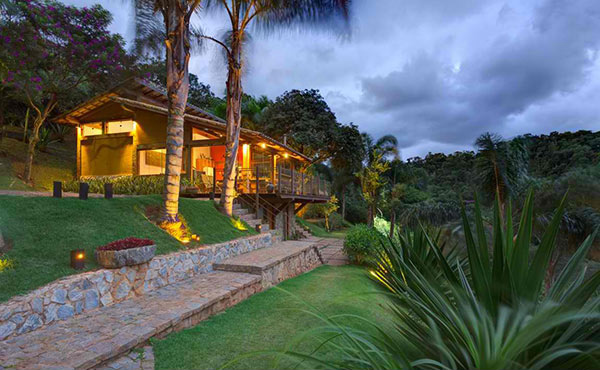 When lighted, the house is like a shining gold that glitters amidst the trees.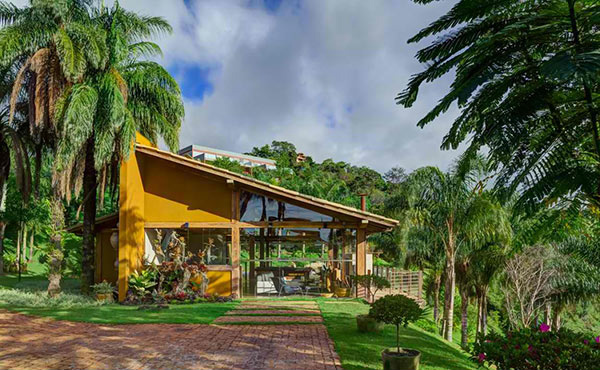 But it is still a gem even during daytime with its contemporary and rustic exterior design.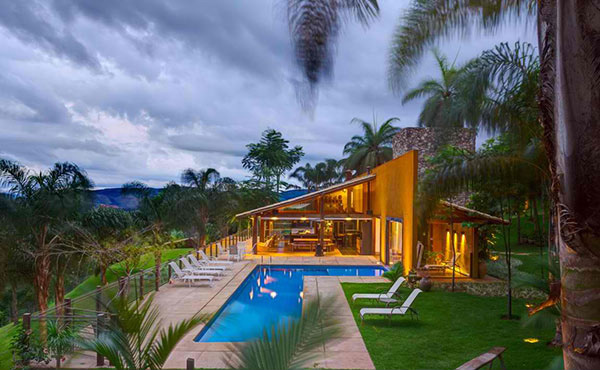 An L-shaped pool graces the exterior adding to its relaxing and serene aura.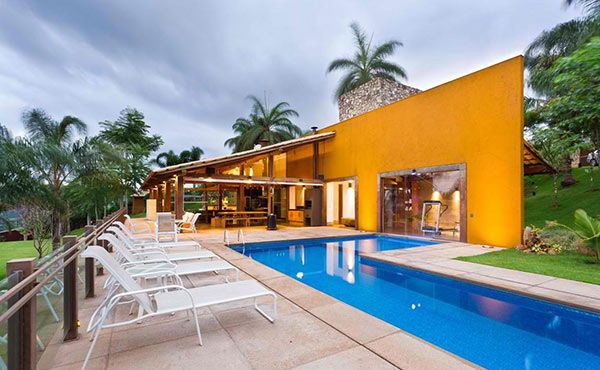 The colors of this house allows it to complement well with nature but it also make it stand out.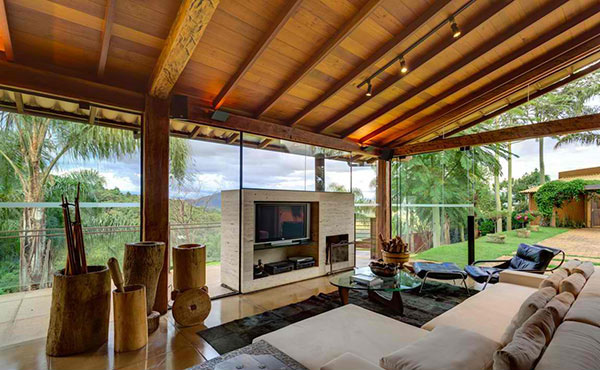 The interior will surprise you for it really has a mixture of styles like this living room with modern and traditional elements in one space.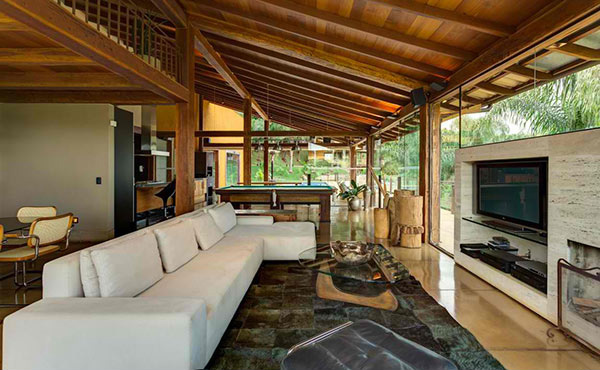 The color of the interior is warm and it goes well with the organic feel of the home while using modern stuffs too.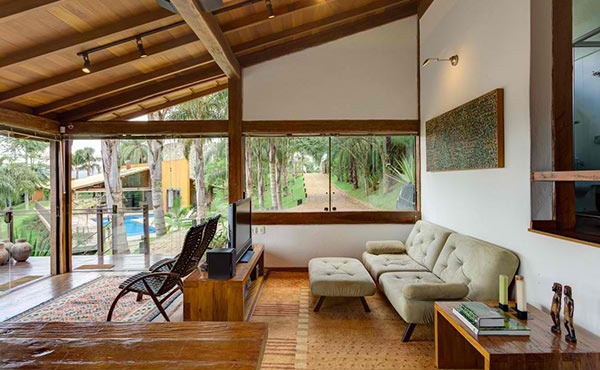 One can also relax while watching the television on this comfy lounge area.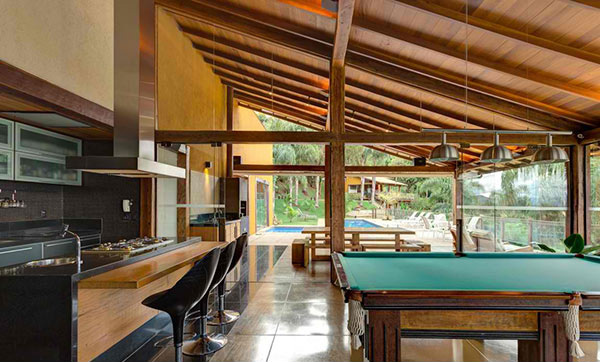 While a gaming area or entertainment area is also located in the house featuring a billiard table.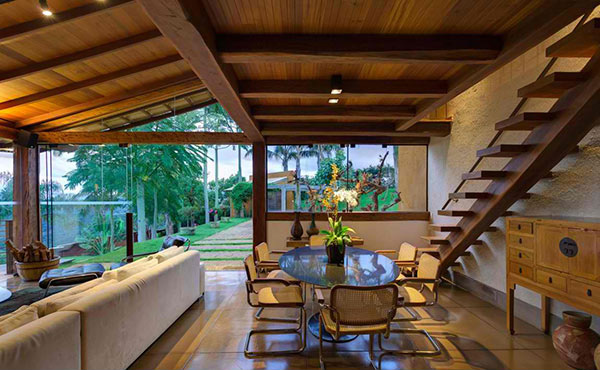 The dining area is just beside the living area. Note the traditional decors in here while using contemporary furniture.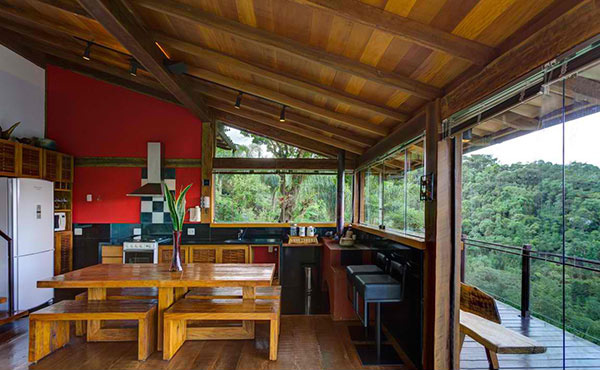 This one is the kitchen with a table and chair so that the homeowners can also dine here when they want to.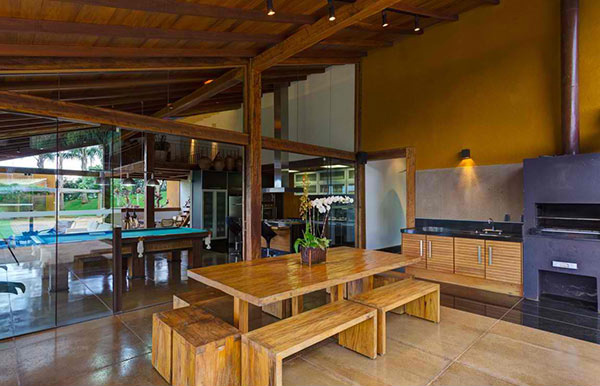 This area is actually located near the entertainment area that has its own home bar.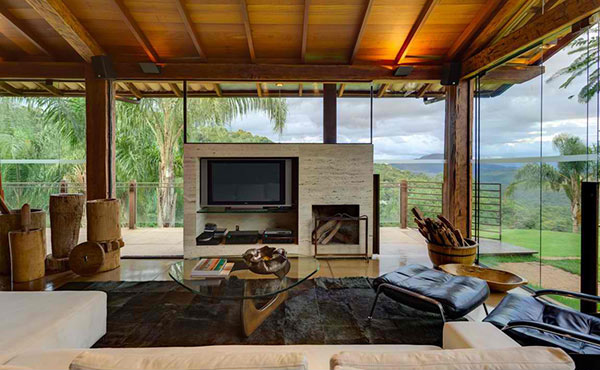 And yes, it has modern equipment and appliances too because it could offer the comfort the homeowners need.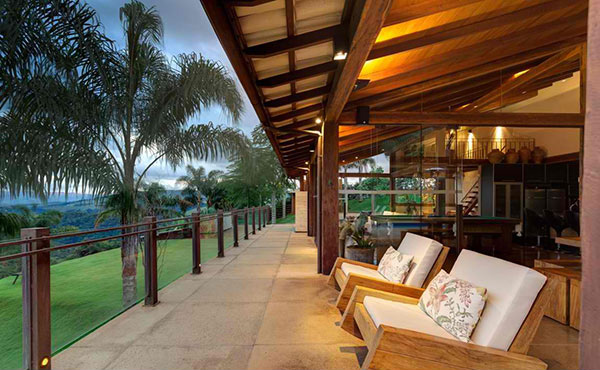 Once in this terrace, you will feel like you are in paradise because of the beauty you can see from here.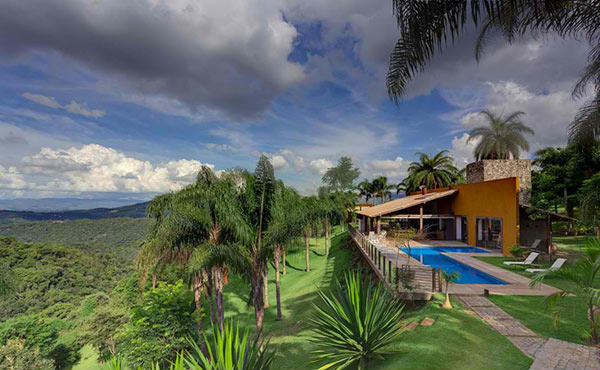 One last glance at the house so that you can keep it in mind once you decide to build your own home.
This contemporary country house designed by Ana Cristina Faria in collaboration with Maria Flavia Melo. The house has an open space for the living area consists of a combination of modern and traditional furniture. It also has a spacious terrace which can give the dwellers a breathtaking view of its surrounding. One will surely get more than just relaxation in this house but also joy and freshness.