House in the Birch Forest of Russia Considers Nature Greatly
It is always important to make sure that nature will not be damaged while constructing homes. We have to be always considerate to the environment because it has a great effect to our dwellings. Even if we have a lovely home, it is still useless if nature around us is damaged. This is what the House in the Birch Forest greatly considered.
Located in Polivanovo near Moscow, Russia, they see to it that the design will give a picturesque view of the woods or on the waterfront and it does not harm the environment. Designers said that, "The ground on which the house was designed, is a small clearing on the edge of a birch grove. Although she was placed at the end of the site, it was decided to build a house on the site clear of trees." The design of the house was spatially expressive and blends well with the surroundings.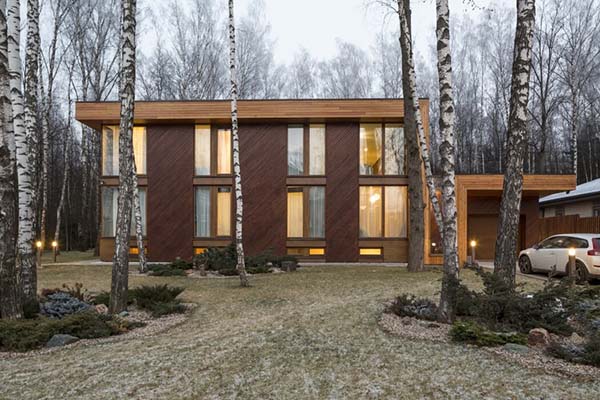 Look at this stunning home with a contemporary design. It stands with pride and beauty!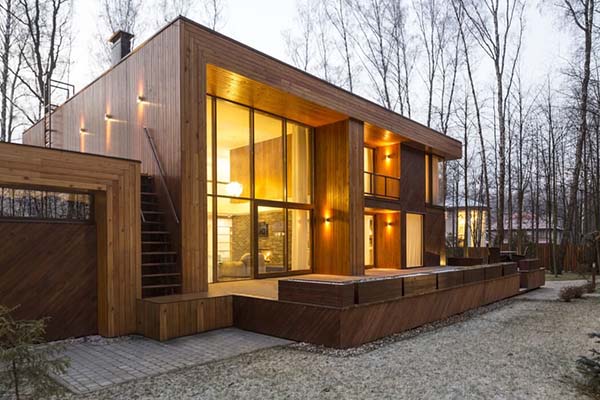 The house has a dramatic lighting that looks pretty nice with the wooden materials used in it.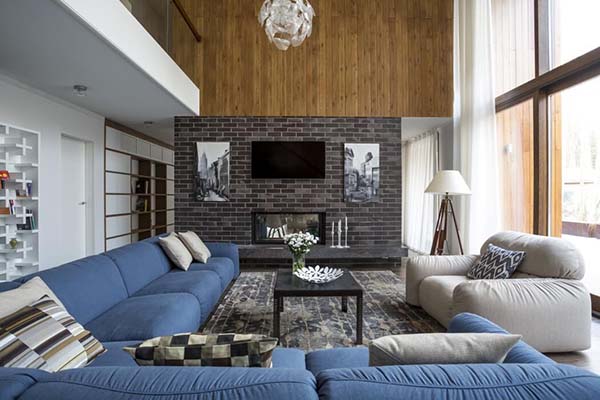 The living room is graced with a brick fireplace. Don't you love the colors here?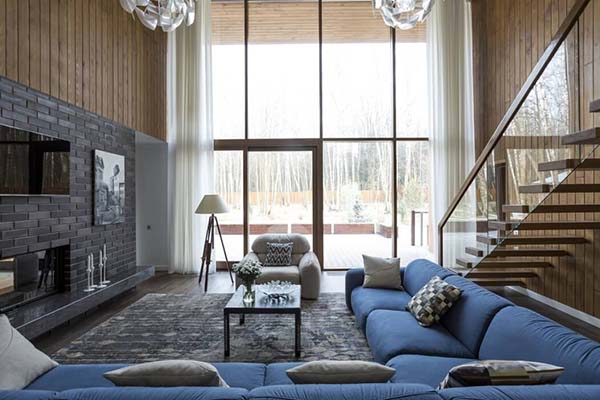 The glass door is seamlessly incorporated in the glass windows.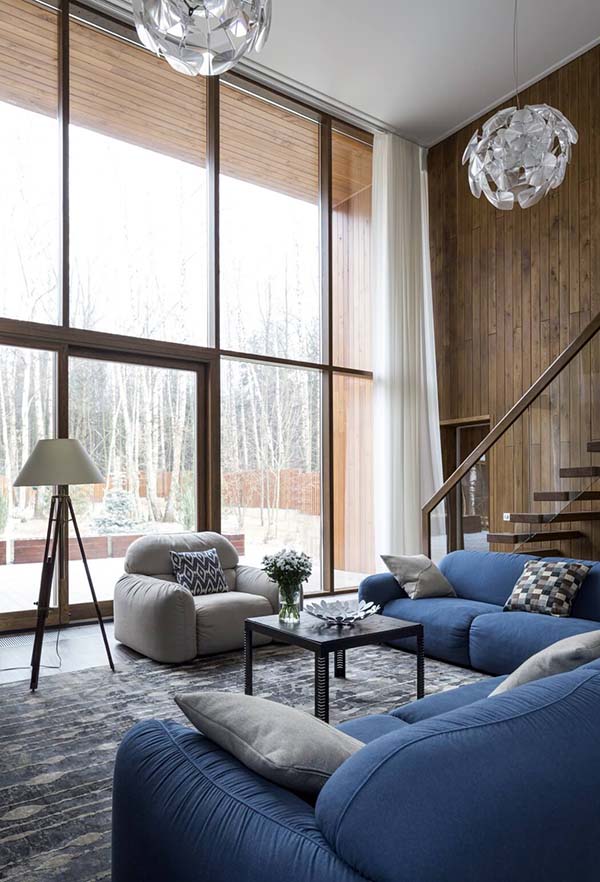 I like how the carpet added appeal in the interior with shades of blue in it.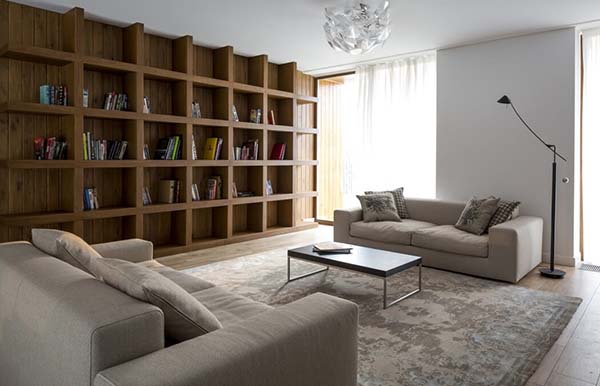 This area is carpeted too with a shelf of books.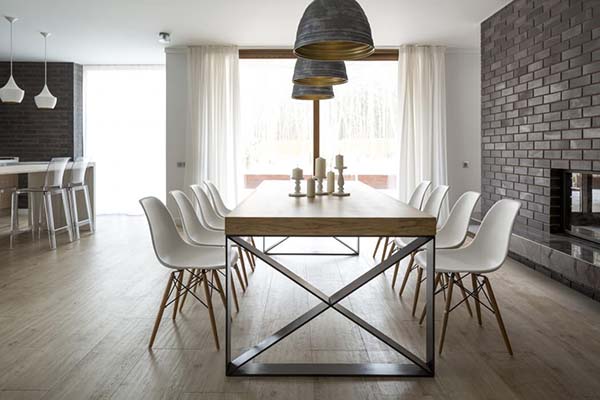 Another brick fireplace sits near the dining area.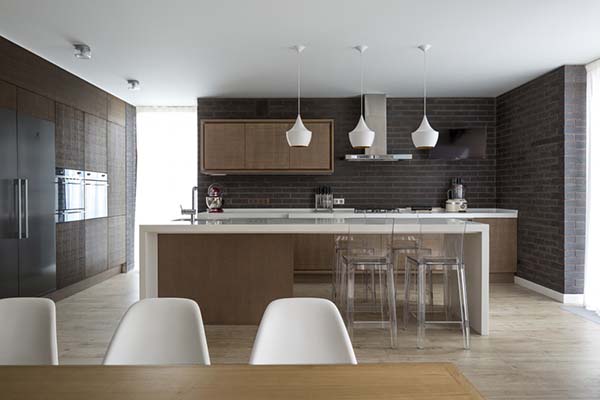 Note how the wall bring nature inside the house while having a contemporary design for the kitchen and other areas of the house.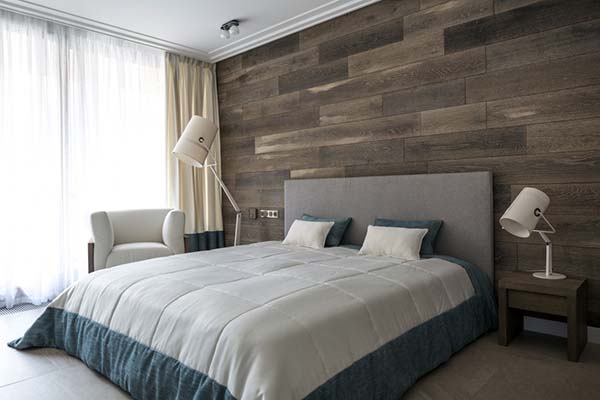 The bedroom has wooden panels and shades of blue and gray.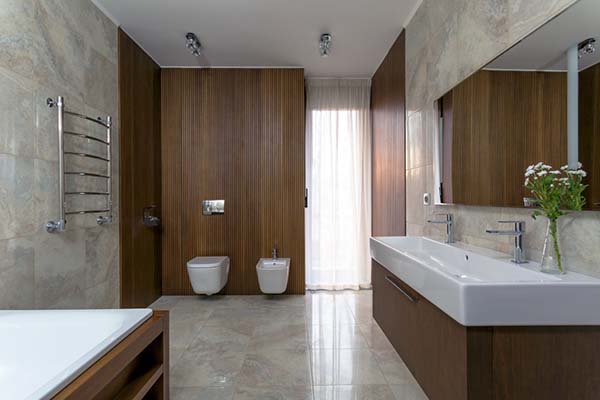 This bathroom has different textures on the wall that all reflects nature.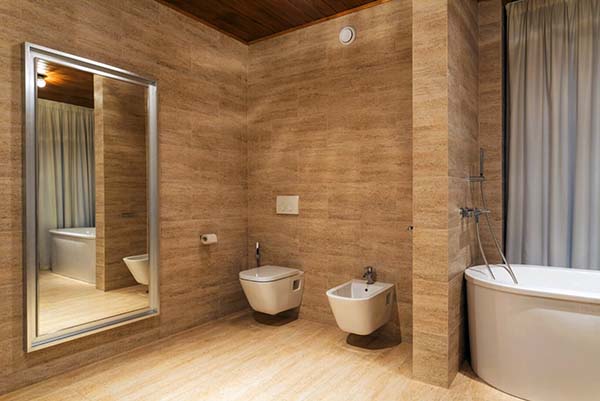 Another bathroom in the house with beautiful ceramic tiles around it.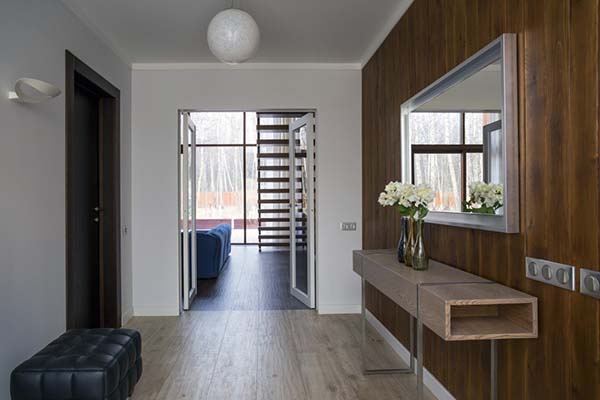 This hallway is charmed by a tufted bench facing a mirror that bounces light around the space.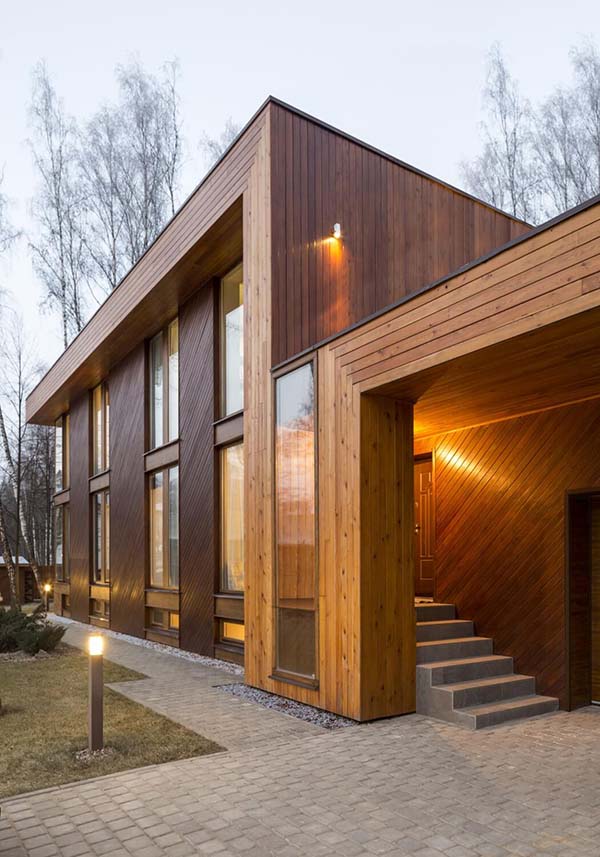 You can clearly see here the beautiful wooden sidings of the home's exterior. Note the different manner of installing them.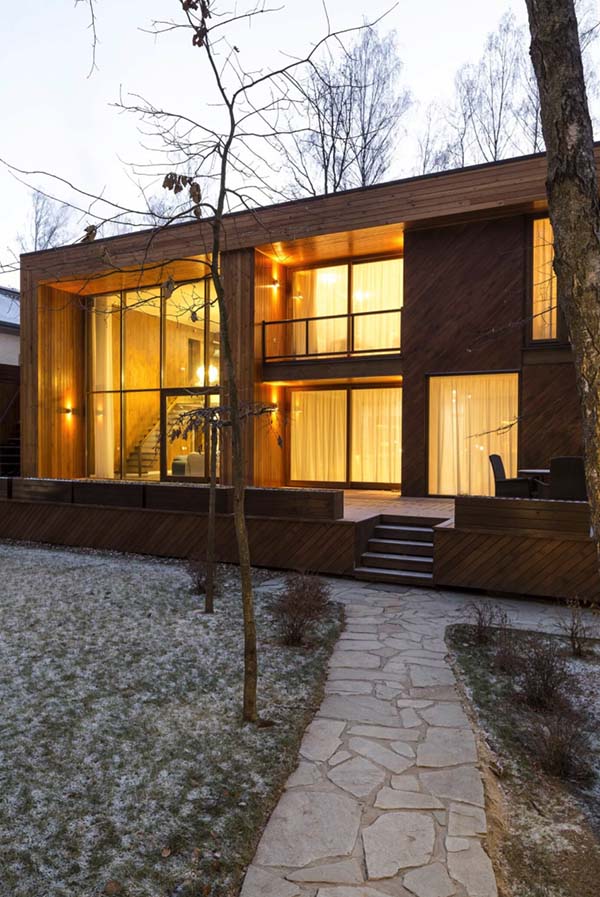 Stones in varying sizes serves as a pathway and walkway to the house.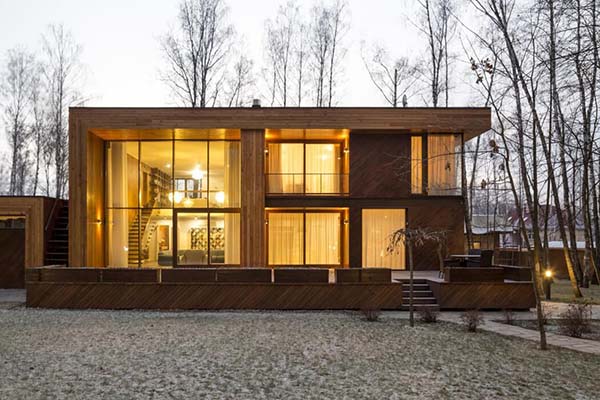 Let us take a last glimpse of the house with a stunning design surrounded by Birch trees!
The house represents two unequal volume connected in the overall composition. It also includes a garage and furnace room. Meanwhile, its roof is operated and it has a lovely landscaping. The M2 Architectural Group did an amazing job for this house design. It surely blended well with nature without damaging the Birch trees.