Lovely Hillside Harbour Heights Residence in Canada
Homes that are on the hills can look really creative and different because of its location. Some would follow the slope of the hill while others go against it by adding posts or stilts. But modern homes these days are being wiser by merely adapting to the topography of the area. Today, we are going to show you a home in the hillside with a beautiful design.
The Harbour Heights Residence is a cedar clad minimalist gable that is located on a hill. It is overlooking the town of Inverness and the critically acclaimed Cabot Links golf course in Nova Scotia, Canada. Nestled atop a hillside, it is viewed from the road as a single storey with a perpendicular garage. When viewed from the opposite side, it is falling down the hill as a two-storey home.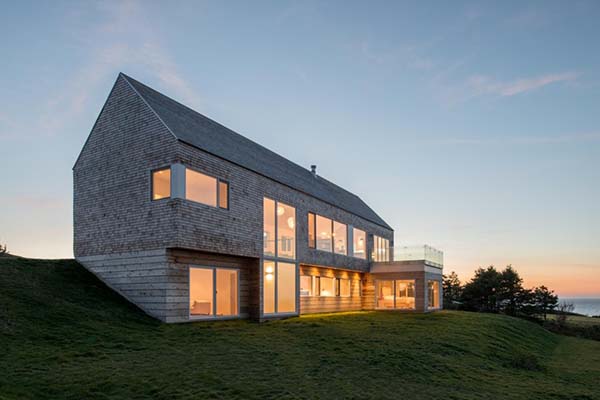 Look! On one side this house has a modern glass and crafted cedar cladding for a two-storey home.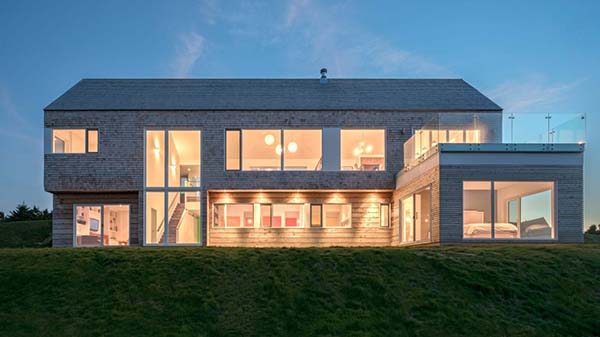 The exterior cladding of the house used western red cedar with shingles on the roof and upper level and two widths of boards on the lower levels.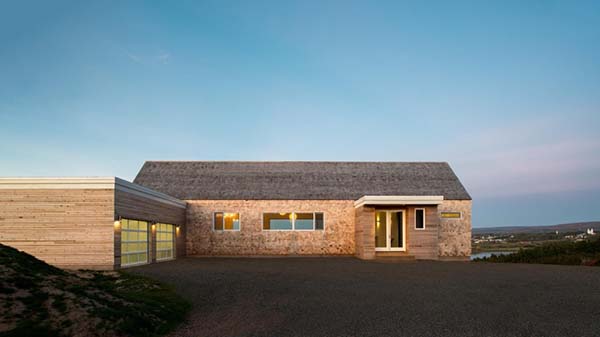 On the other side, it is just a one-storey residence with a garage. Amazing design indeed!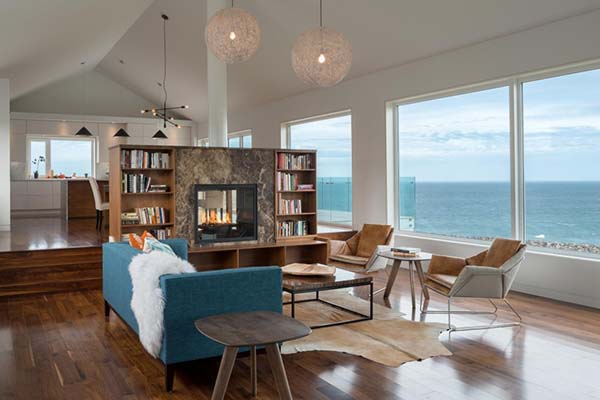 One can enter the home through the second level with the main living spaces showing a living room, dining room and kitchen.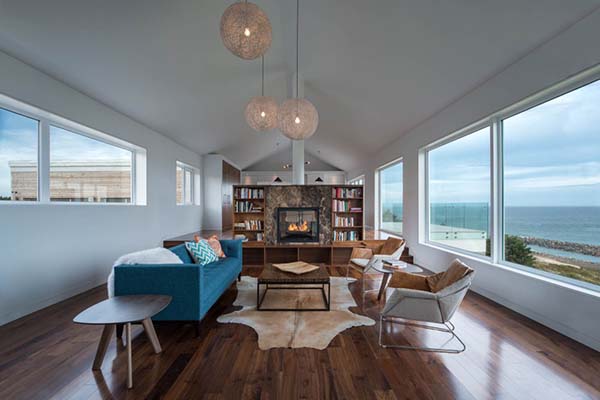 A central hearth separates the living and dining room with the dining room at a higher level.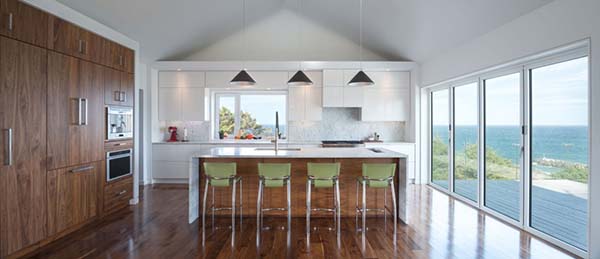 The mature modern cedar form of the house can be reflected anywhere in the house including this kitchen.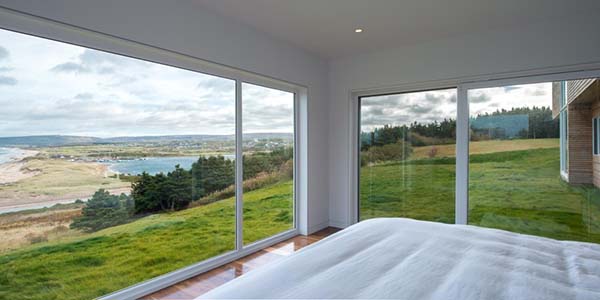 The lower level comprised of the bedrooms and family room. Seen here is the master bedroom clad on three sides with glass allowing it to get an ultimate view.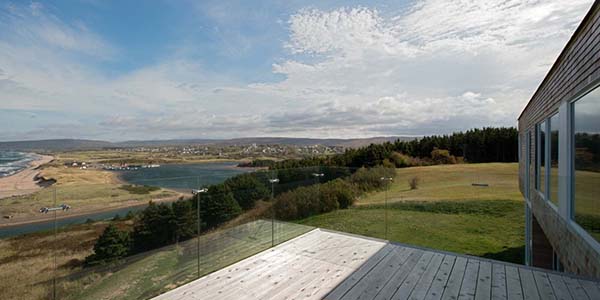 From the porch, one can take a glimpse of the lovely panorama of the gulf.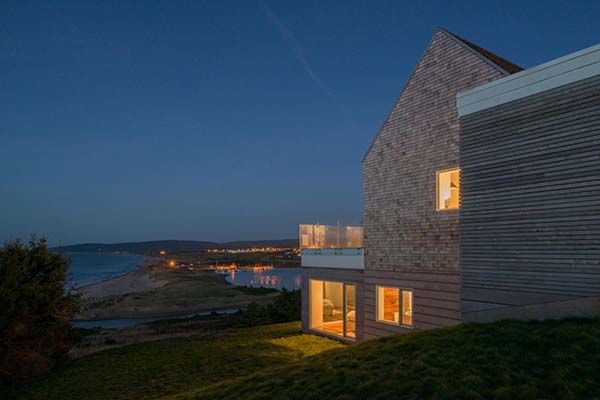 The view of the city as well as the gulf is even more dramatic during the night.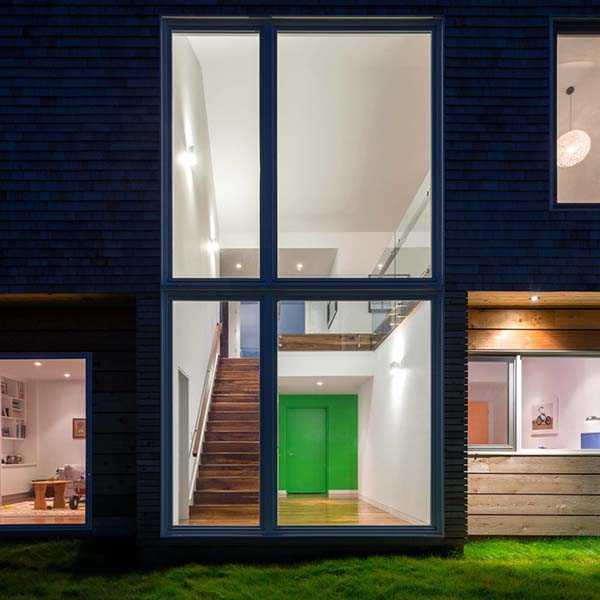 The main stairwell used to access different areas of the house is flanked by two storey of glass.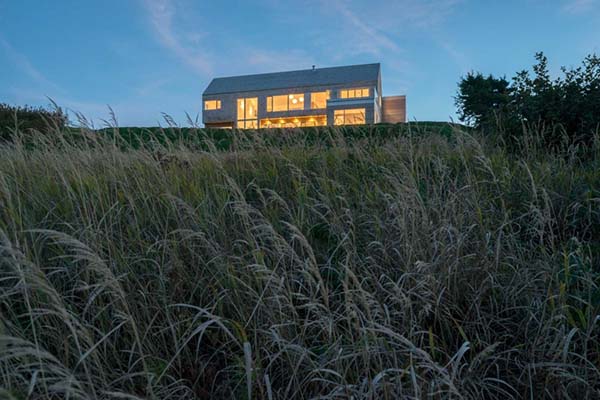 Using wide glass windows, the house looks transparent even from a distance.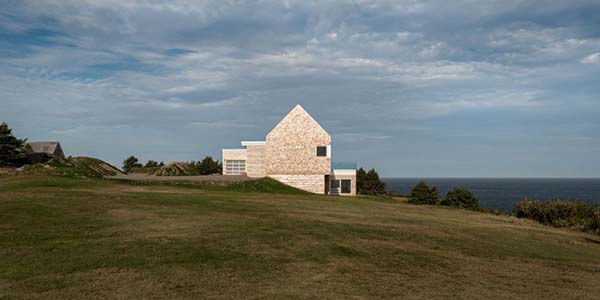 With this view you can see how the house varies from one storey to a two storey.
Unique design indeed! Even the private areas are located on the lower level that includes the children's rooms. The kid's rooms are finished with bright playful colors that would radiate the mature modern cedar form of the house. I am sure you have noticed the fireplace too. This one extends upwards through the grand space of the cathedral ceiling. Isn't this a beautiful hillside home? This is designed by Omar Gandhi Architect who creatively and wisely adapted to the topography of the area.