Stunning Mountain Views from the Golden View Residence in USA
The house that we will feature today involves the redesign as well as the completion of a partially constructed house called the Golden View Residence. It's used of steel and wood structure needed so be upgraded since it resulted in organizational and technical building issues. The existing organization of the house presented several deficiencies. The layout was redesigned to fit to the lifestyle of the client from cooking and food preparation, entertaining demands, and the desire for an increased awareness of their environment. The new layout in a highly responsive dwelling.
The designers of this house located on the Upper Hillside in Anchorage, AK faced technical challenges and needed to do a structural inventory of each component of the house. This way, they were able to determine which needs repair or replacement. The house has elevated floor structure that was built using steel beams, struts, and structural insulated panels that are resting on beam bottom flanges. Steel columns were used to support steel beams and open web wood roof joists. When we get to the interior of the house, it has that natural feel using organic and modern materials.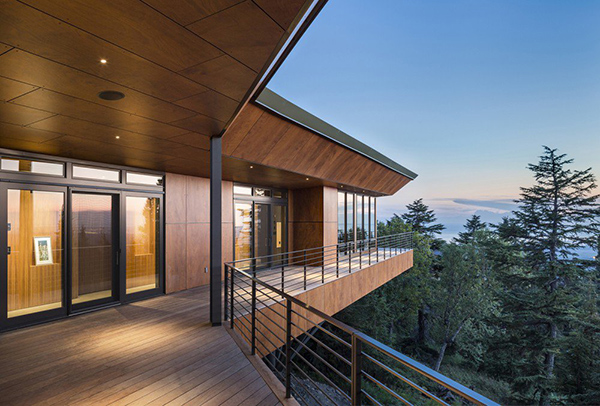 The house has a spacious terrace that overlooks to the wonderful view of the mountain.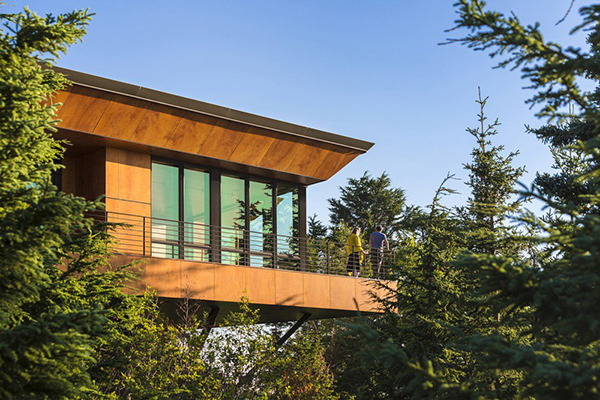 It is a perfect spot to enjoy the beauty of nature. You can also see that that colors used in the house is nature-inspired.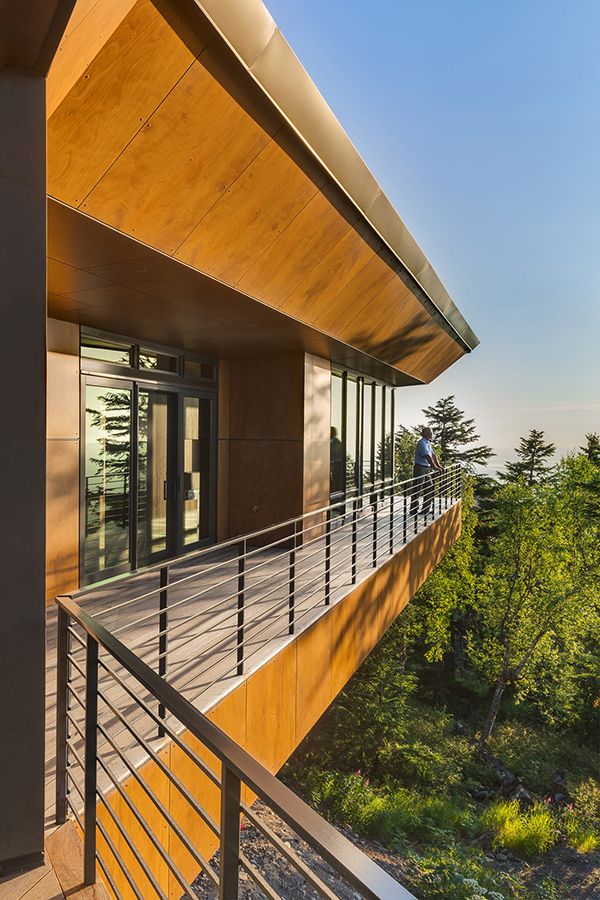 Glass is used for the doors and windows of this house that looked amazingly beautiful.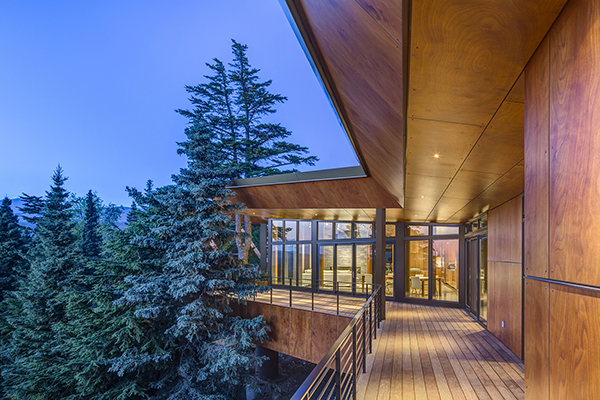 Note that it used wood for the exterior as well as for the flooring. Meanwhile, steel was used for the railings.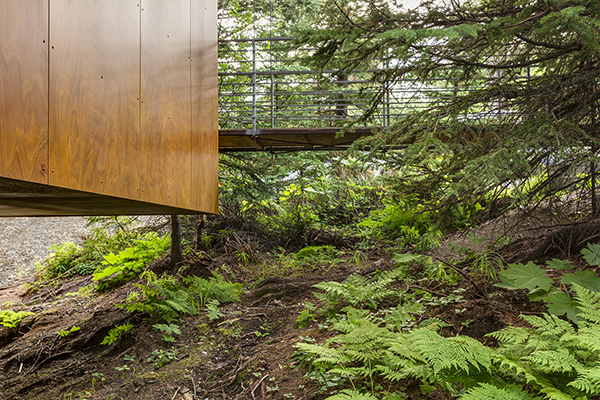 You can see here that the house is elevated and there is a bridge that connects the areas.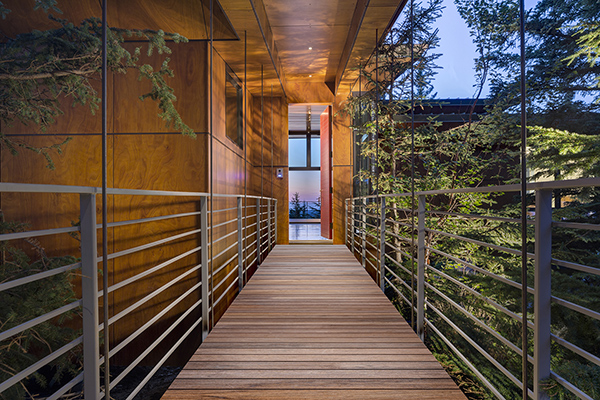 This is the bridge that you saw in the above photo with materials the same as the railings of the terrace.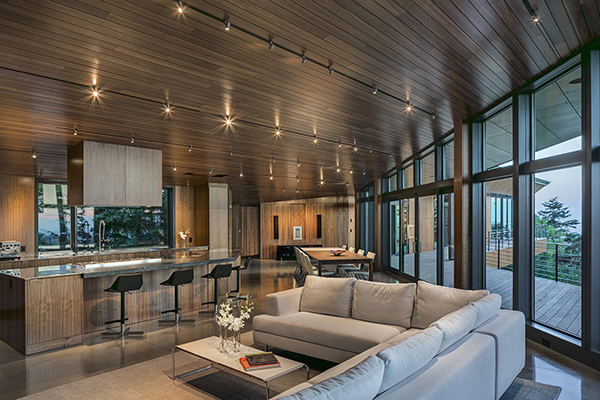 The interior is spacious and very sophisticated with an open layout.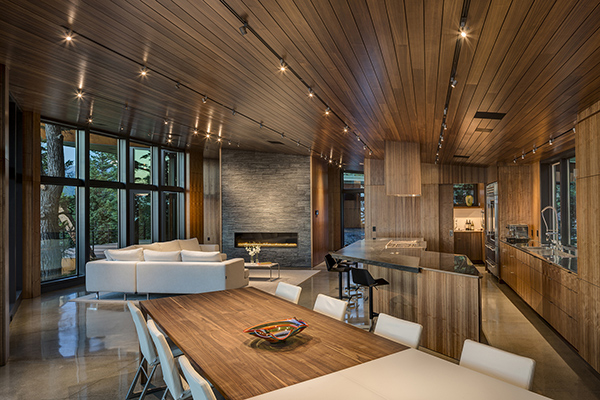 The dining area was positioned in a diagonal manner that is parallel to the design of the kitchen island.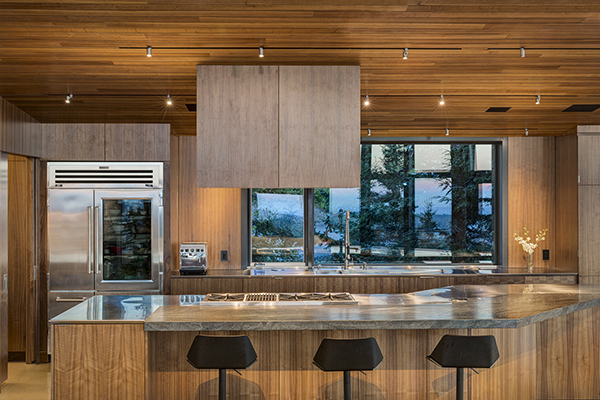 The kitchen granite for the countertop with wooden cabinets.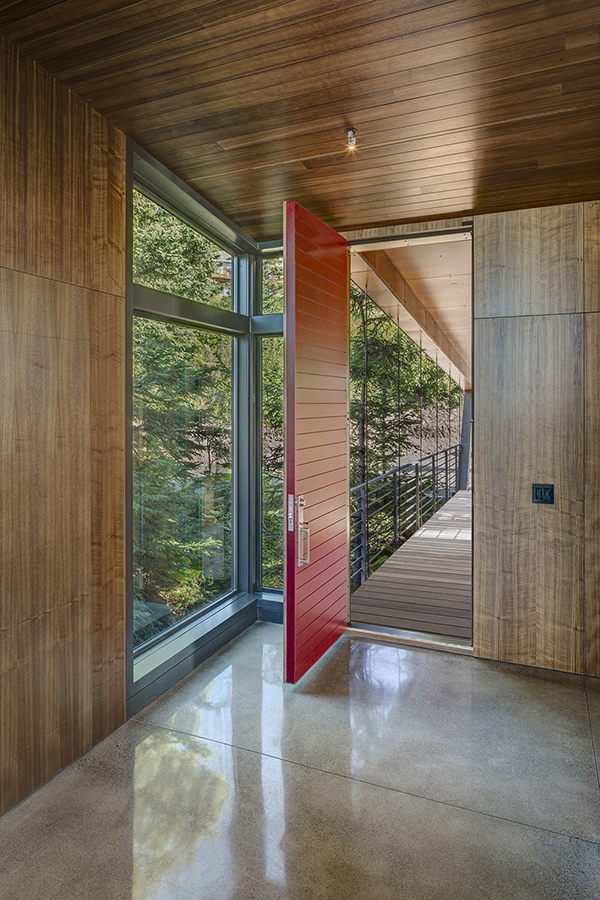 The flooring here is shiny and looks like porcelain tiles. You can also notice the red door too.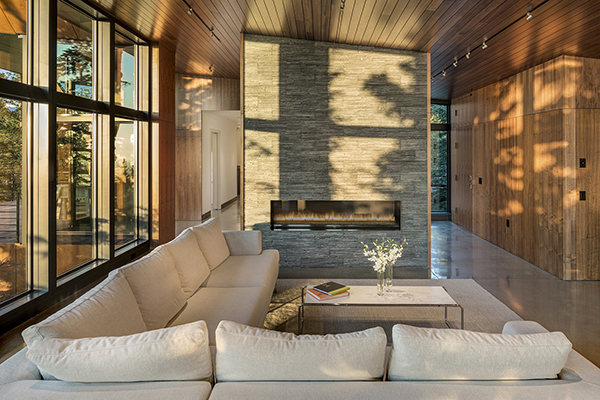 The living area has a modern fireplace with stones on it.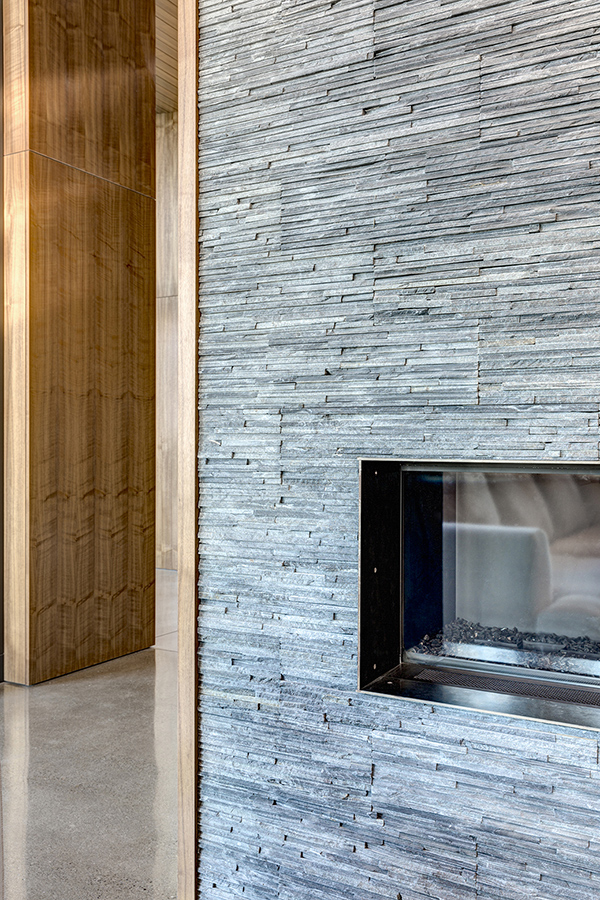 A closer look at the modern fireplace with beautiful finish.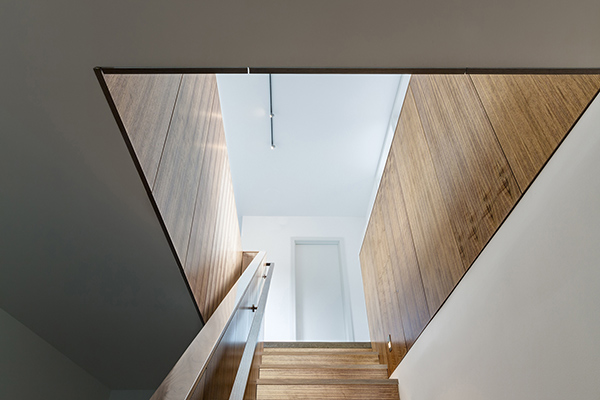 A wooden staircase with steel railings leads to the upper area of the house.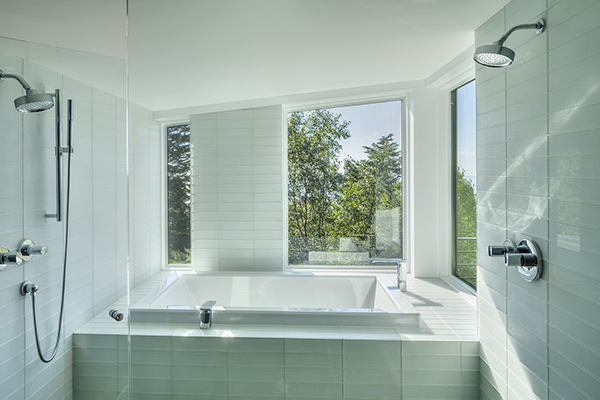 This is the bathroom with relaxing and serene colors in its ceramic tiles.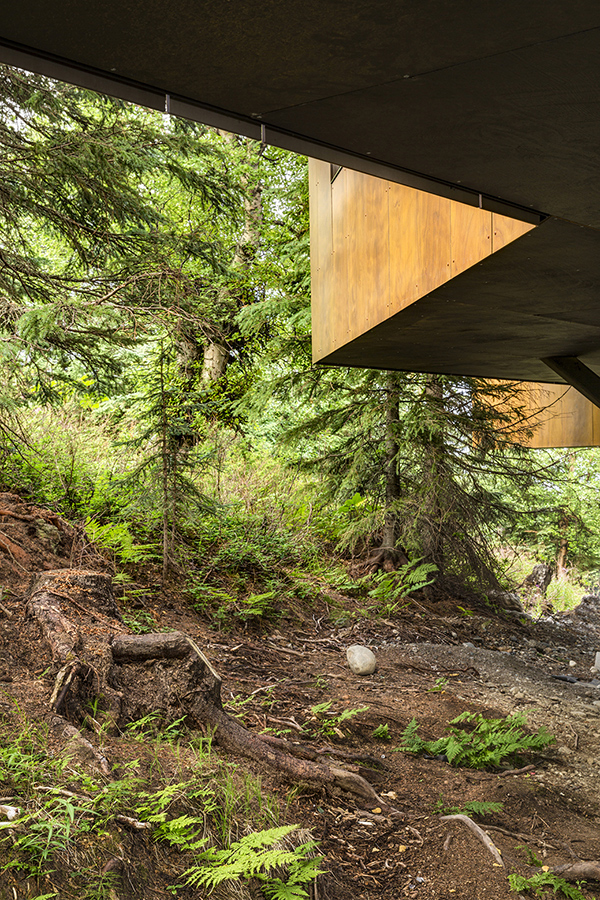 The house is surrounded by trees, bushes and other plants.
This beautiful home with a lovely mountain view is designed by Workshop AD. Despite the challenges they encountered, they were able to come up with a house design that is perfect for the lifestyle of the client. Aside from function, it also looks beautiful and very inviting. What can you say about this house?