Flagstone Residence -A Modern Prefab Home
Aesthetics is one thing that is included in the list when deciding for a home. But of course, function, budget, practicality, sustainability and sturdiness of the house will also be considered. A house also needs to fit the lifestyle of the homeowners so they will feel comfortable. Talking about aesthetics, we will be featuring a home that shows a high level of beauty in its use of combined materials. This Modern two-storey prefab residence called Flagstone Residence is situated in Calgary, Canada.
The house boasts not just a beautiful exterior but also a stunning landscape and interior. It is a dream modern home for anyone as it creates an ambiance that would make them feel like always in vacation! The Flagstone Residence is a true stress-reliever because merely the sight of it eases all the worries and stresses away for it seemingly opens its arms for relaxation. Well, you might be curios on how this home looks like. Scroll down and take a look at the images of Flagstone Residence below: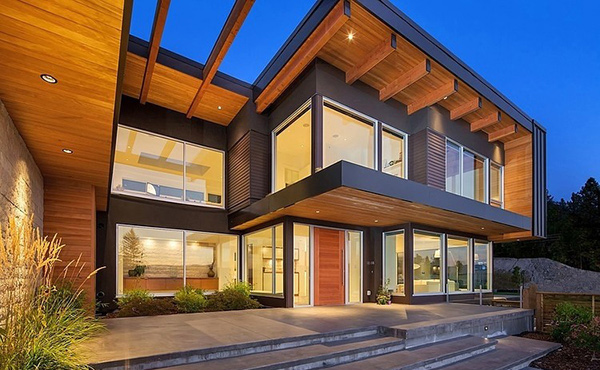 Note the sleek lines used for the facade of the house. Even the choice of materials and colors are all so modern.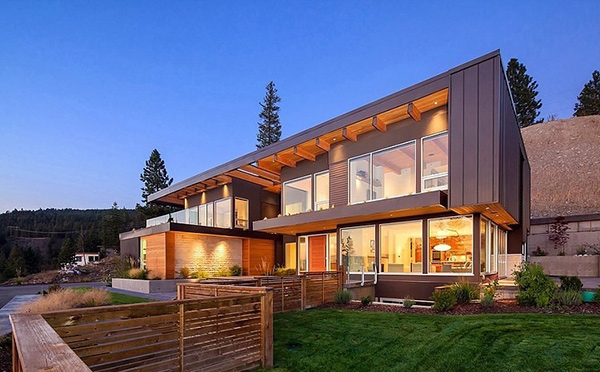 The entire house is a gem! It looks superbly stunning. We love the grays in it combined with wood.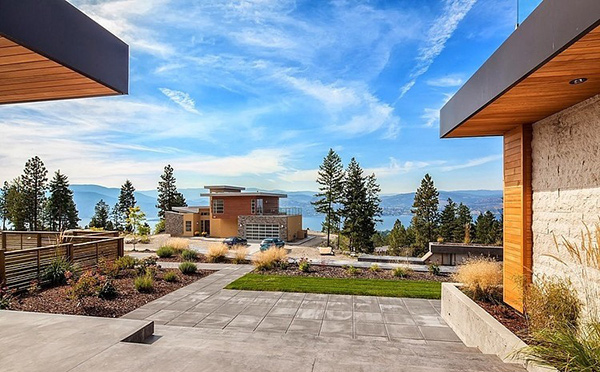 From the house, one would get a glimpse of a divine panorama which could greatly contribute to relieve one's stress while in the house.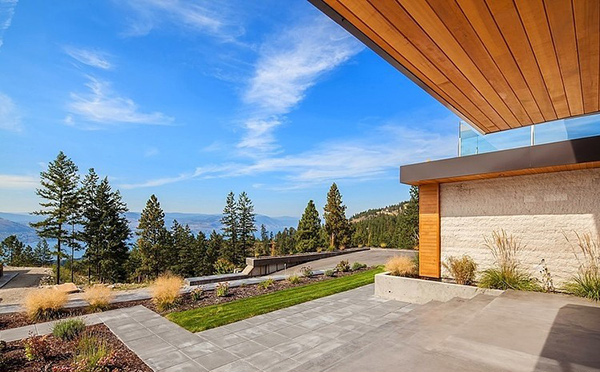 Didn't we mention that the landscape of the house is also stunning? It really is no matter how simple it is.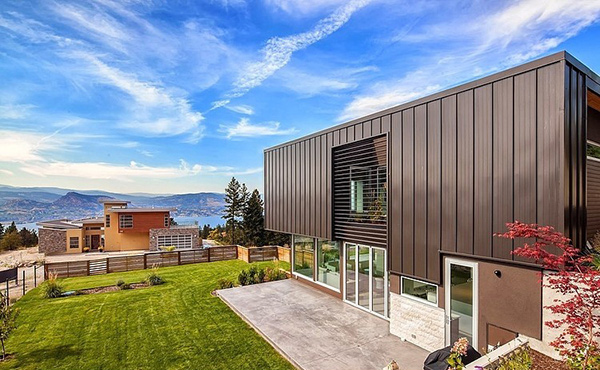 You can see here a closer look at the prefab area of the house in gray.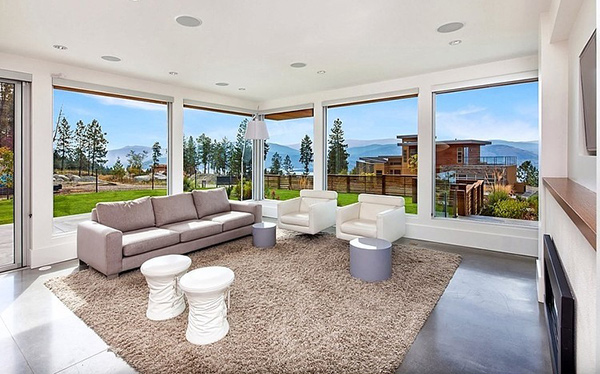 What could be more comfortable than a living room like this? The choice of furniture and colors are very relaxing. The gray shaggy area rug defines the area in this interior with an open layout.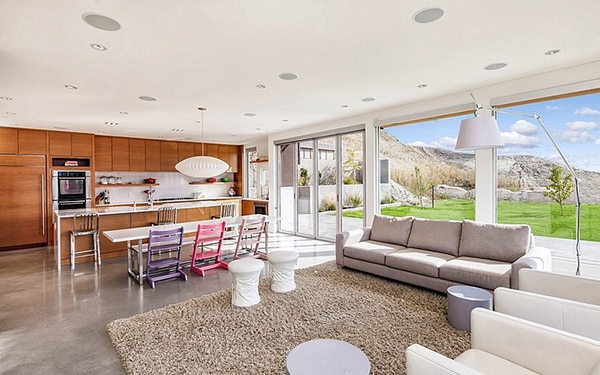 You can get a glimpse of the dining area here showing unique chair designs in different colors.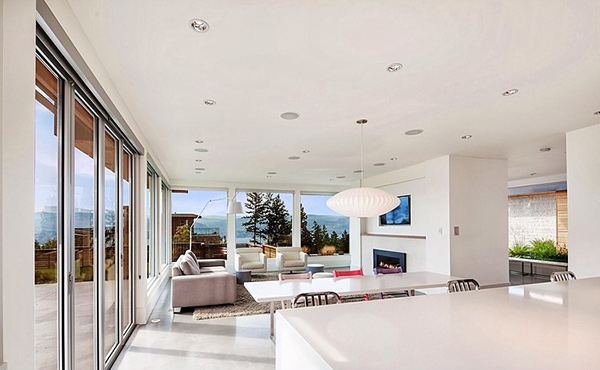 Glass surrounds the house allowing natural light to get into the house making it even cozier.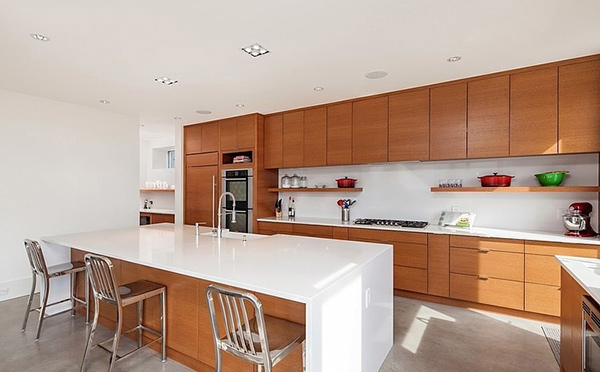 A kitchen bar in white and wood is always a true charmer.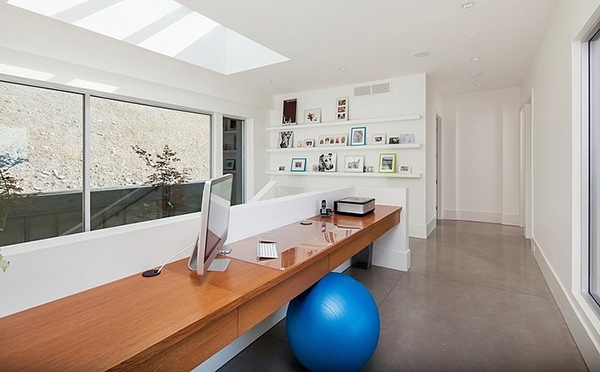 With a working area like this, anyone would be able to work really well because aside from the large glass window, it is also well designed.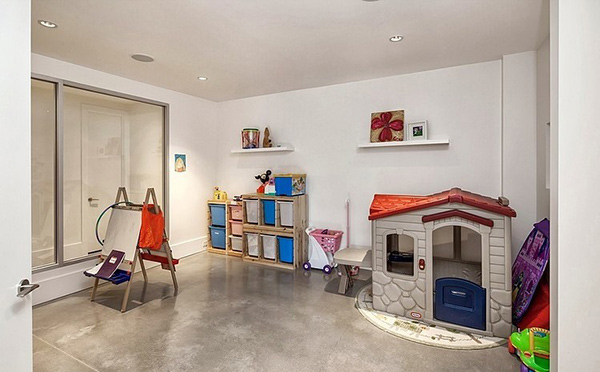 If not for the doll house and easel, you wouldn't think this is a playroom because of how modern it looks.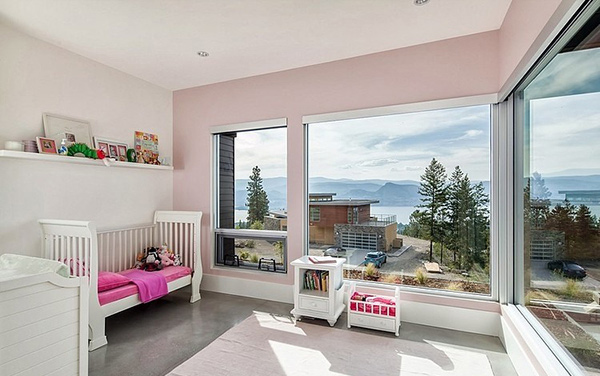 A bedroom for a little girl- this too has a minimal modern design but still succeeded to retain its childish aura.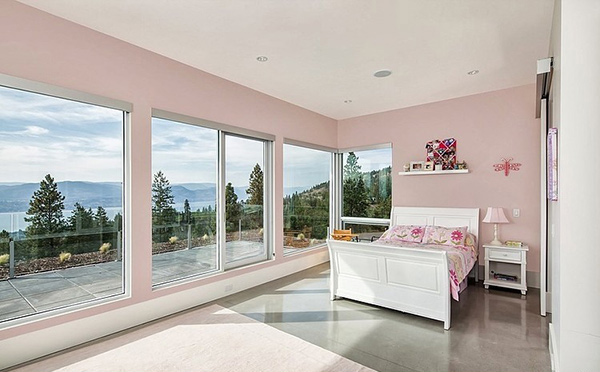 Another bedroom for a girl in pink and white bedding set.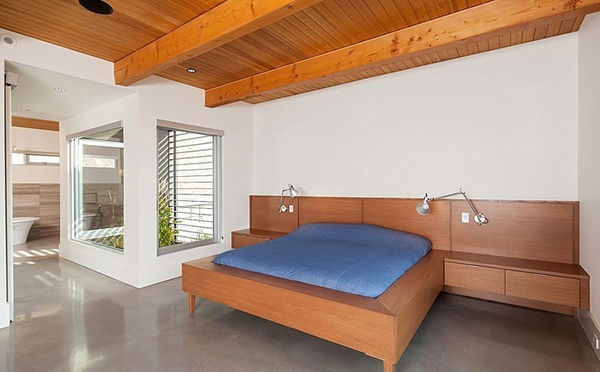 We'd guess this is the master's bedroom. The exposed beams on the ceiling give it a rustic feel.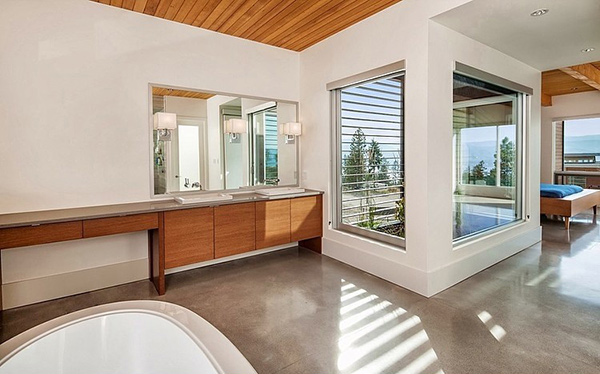 Seeing this bathroom will remind you of the other areas of the house because the design of the interior has coherence in style.
This lovely home is designed by Karoleena and we are certain that you were impressed on how they have designed this modern residence not just for its architecture but also in its interior. Looking at the images above would make you feel the comfort and coziness the house can offer its dwellers. It may look minimal in the inside but it sure gives them the luxury of relaxation and well-being. Anyone would love to live in a home like this! What can say about the Flagstone Residence?