A High-End Design of Chenglu Villa in China
Chenglu Sea-view Villa, a house composed of two units is located in Qingshui Bay International Resort, Lingshui County, south-east of Hainan Island. Since the main concern of this plan is to have an utmost view from the sea, the villa has only a distance of 50 meters (164 feet) away from the beach. House nine and ten was a part of Greentown Hainan Blue Bay Town Project that has been completed already.
To make the place more functional, the activity spaces of the two houses were linked up collectively to the coastline. House nine and ten has analogous design where all the dimensions endow with a sea-view experience. House nine outlines an H-shaped model which is similar to house ten. On the other hand, houses ten is designed with two parallel masses and are arranged in a perpendicular way thus forming an enclosed area. Wherein the latter has more benefit of broadest view of the sea. In the same degree, these two houses have the same criterion of forming a construction.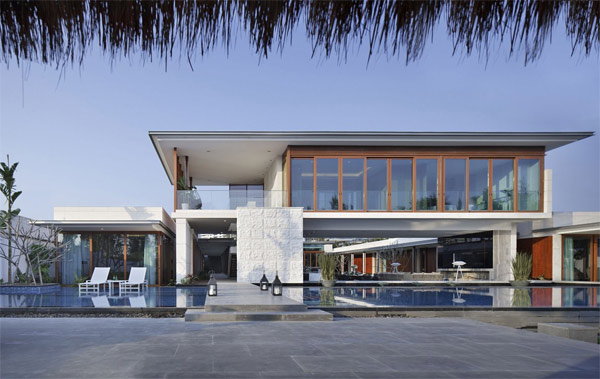 This platform terrace enhances the whole beauty of the building and a perfect view facing the ocean.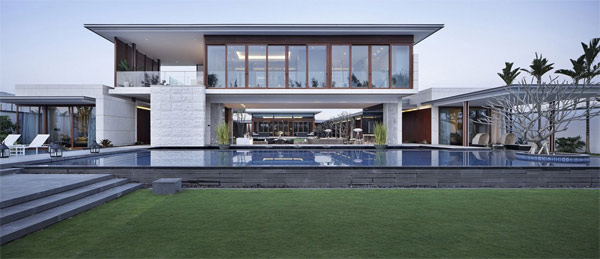 A very relaxing area of the villa with that wide size swimming pool.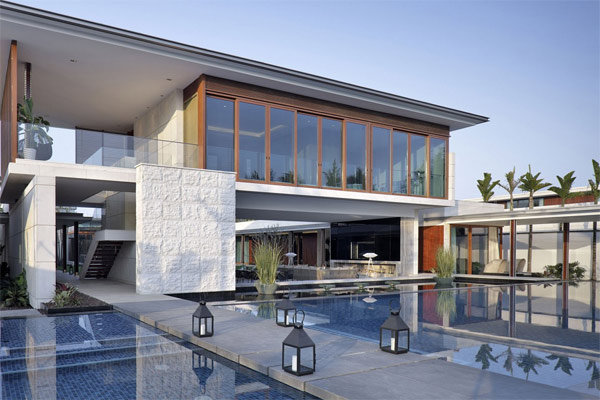 This isle looks inviting especially at night when those floor lamps are lighted.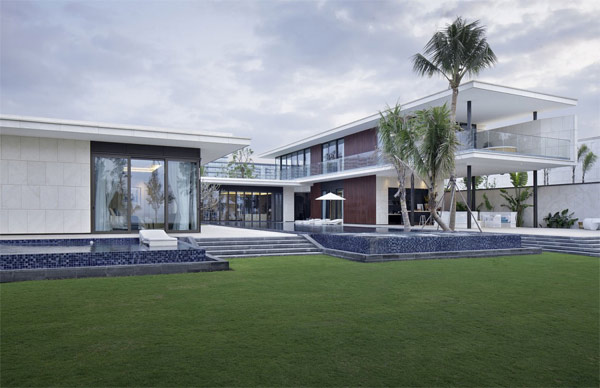 That Bermuda grass brings the area a warm atmosphere and exemplifies a perfect area to unwind.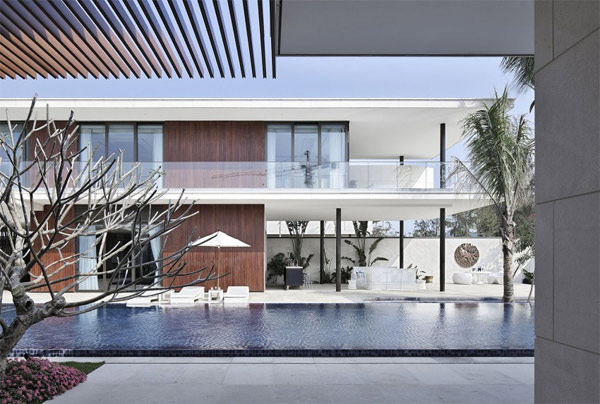 Swimming pools all over the area! If swimming is really a hobby, this much wider pool is really an enjoyment.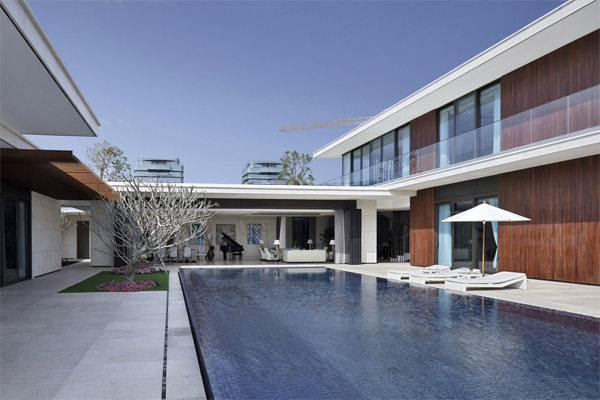 See how wide it is! Feels like it's endless.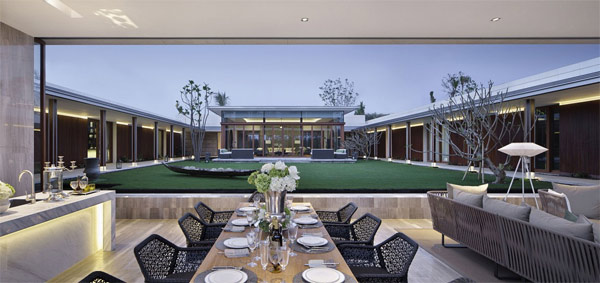 You will really enjoy your meal in here, with this luxurious arrangement of the dining area. This is more than just a five star hotel.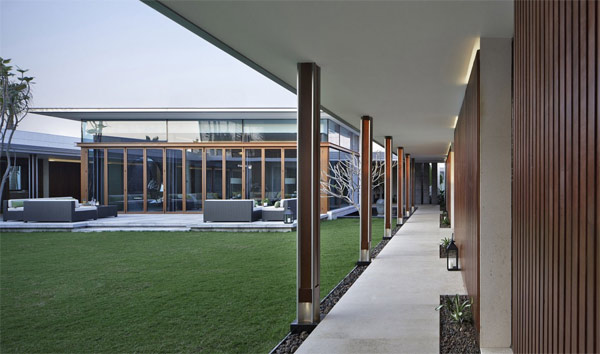 I would love to take a tour on this villa! With its cool ambiance, its perfect design and luxurious materials, you'll seemingly experience paradise in here.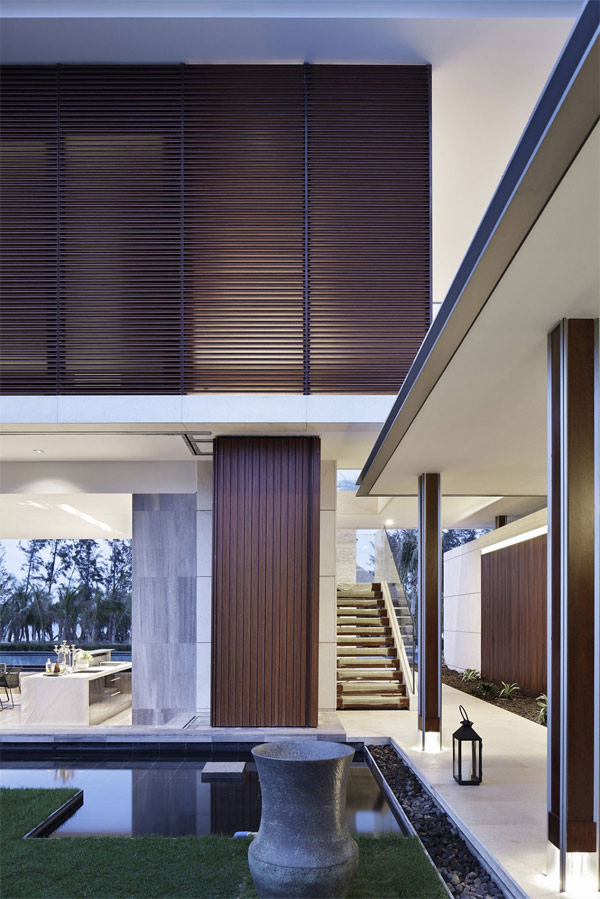 Using wood, glass and stones as building materials creates a different space experience like being smooth, rough or mild.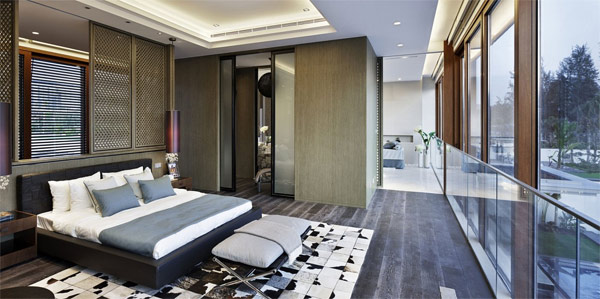 What a really nice morning it is if your bedroom is facing a sea-view. This combination of wood and glass matched with brown and black colors gives a simple yet well-designed outlook.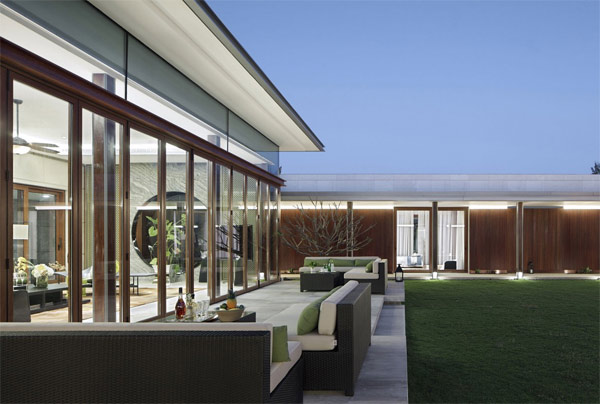 This area serves another functional space for recreational activities and gatherings.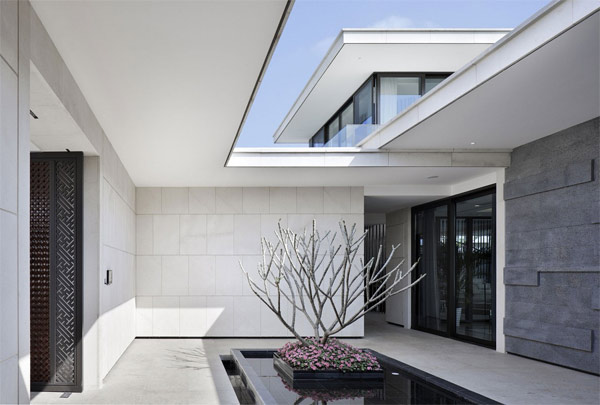 A simple accent of a plant in your inner courtyard brings a dramatic style.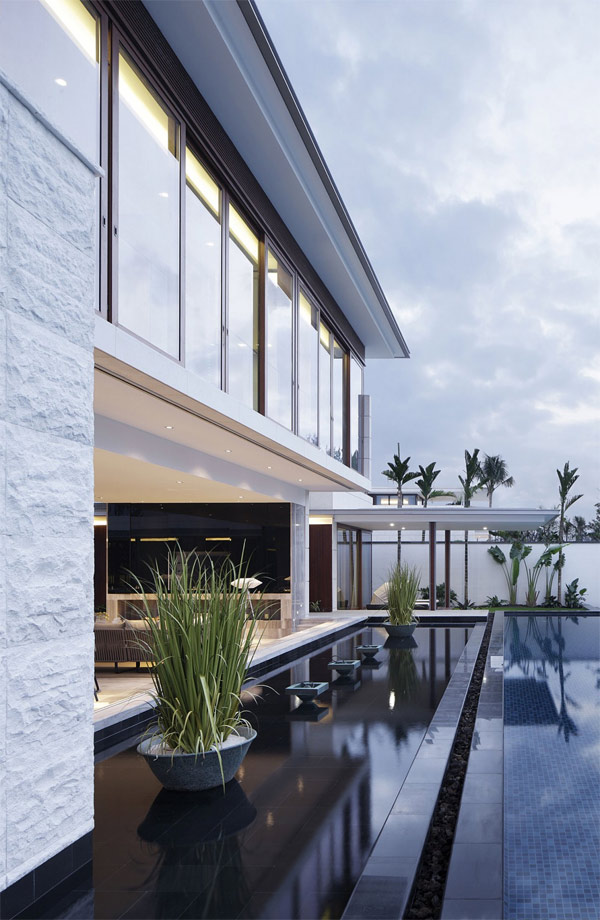 Plants for decor are still a very effective detail that maintains the serenity of nature.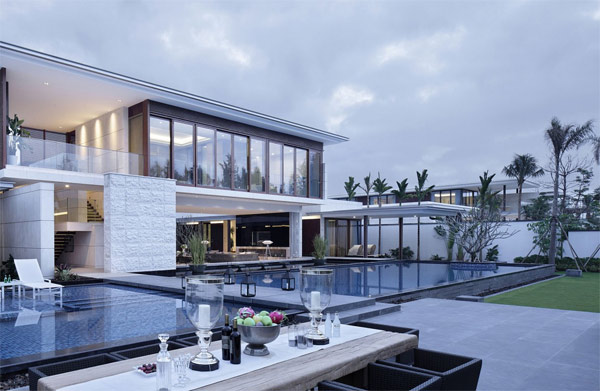 The high-table designed glamorously is a catch for a pool party or any other occasion.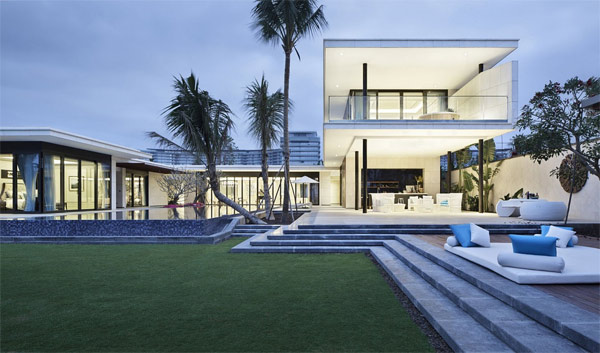 Right choice of lights that complement with the beauty of the house. It makes your house shine pleasingly.
The designers came up with a brilliant idea- that is to make the structure of these villas transparent. This design guarantees that all rooms of these villas have terraces attached to achieve the wonderful view of nature. Because of the good choices of materials like wood, stone, glass and metal it brings up a unique modern style that turns the space into a smooth and mild texture. GAD Architecture acknowledge that this was an innovative design encountered by their team, which would lead as an example of an improved plan in the field of architecture.