15 Intelligently Designed Cantilevered Houses
More often, houses are designed with all sides in line with each other. Seldom would you see a house that has a protruding side that seemingly floats on air. Well, the mere thought of it might look funny but when you get to see houses like this, you will surely be amazed and you might even want to get a house with a design like this. You call these as cantilevered houses.
When we say cantilever, it refers to a rigid structure that extends horizontally being supported by a vertical structure. In the case of a house, it would be a floor beam supported by columns. But if the house design is unique, there would be more structural analysis to work on to make sure that the entire structure won't collapse. Look at the cantilevered house designs below and for sure, you will be amazed at how the designers worked on it with intelligence.
Coronet Grove Residence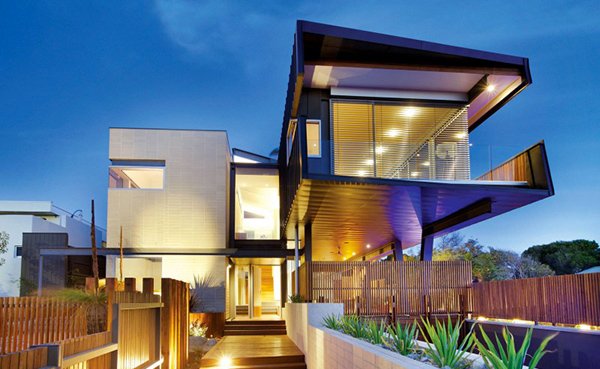 This lovely residence is a two story contemporary home located in Melbourne, Victoria, Australia. The strategy of the design was to split the building into two elements, a south facing cantilevered zinc clad living element and a two-story north facing masonry bedroom element.
TDA House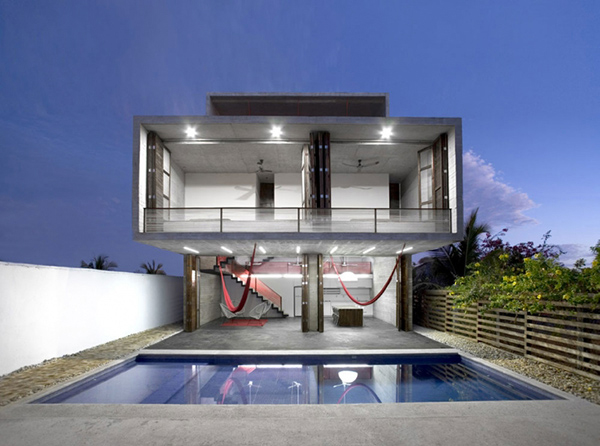 This fresh house is located in Mexico that is designed for extreme weather.
House in Santander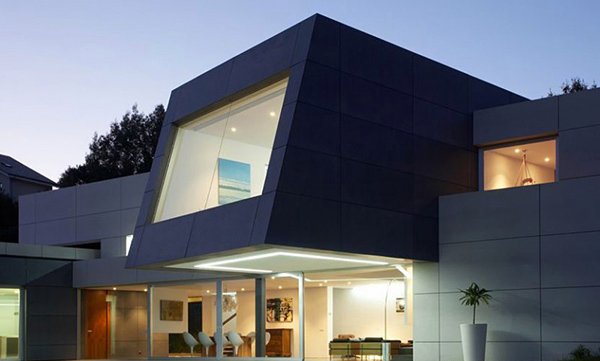 The use of different volumes for this house design helps it to integrate the plot of the area while facing a good view of the River Miera. This home made from concrete, glass and wood is located in Santander, Spain.
Uro House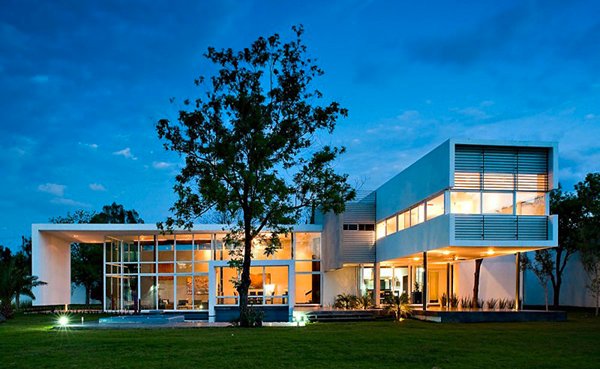 A 9,800 square foot, two storey, contemporary home is located in Nuevo León, Mexico welcomes its guests in a discreet hallway that reveals a house set within the trees. There is an L-shaped slap that leads the way to the garden and terrace at the back.
SGNW House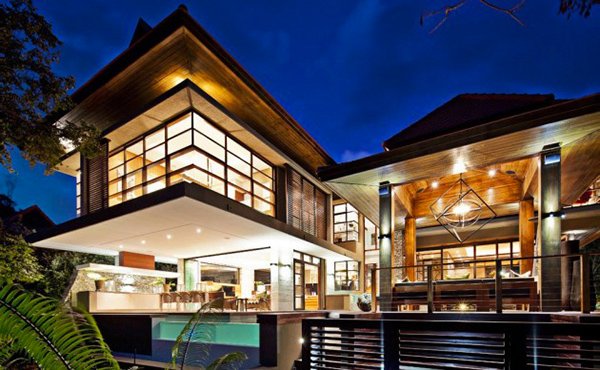 Isn't this lovely? We are sure you would like to live in a home like this. It is a contemporary home in Zimbali, South Africa. Look at how the cantilevered part extended over the pool.
Cape Schanck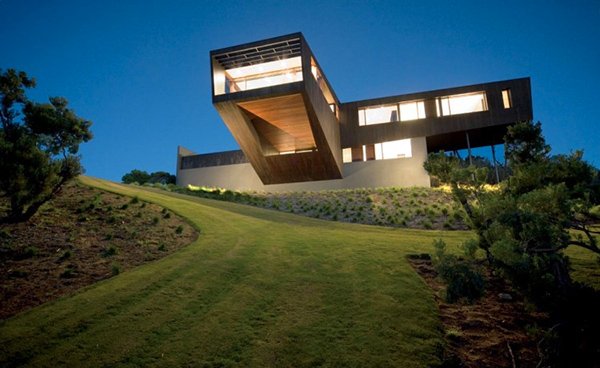 Cape Schanck, Victoria has this house which is elevated to take advantage of the good views that surrounds it. The upper level extends to the west over an artificial escarpment formed by the lower level.
C House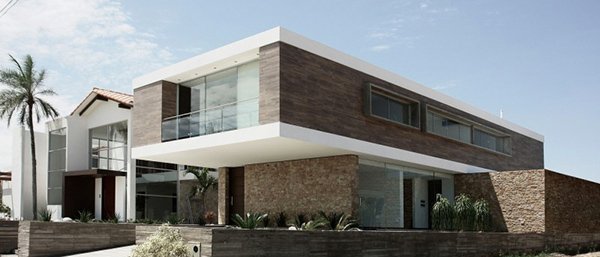 Simples lines made up this house in Santa Cruz, Bolivia. Urubó Hills with two horizontal volumes showing the top portion like floating in the air.
The Trojan House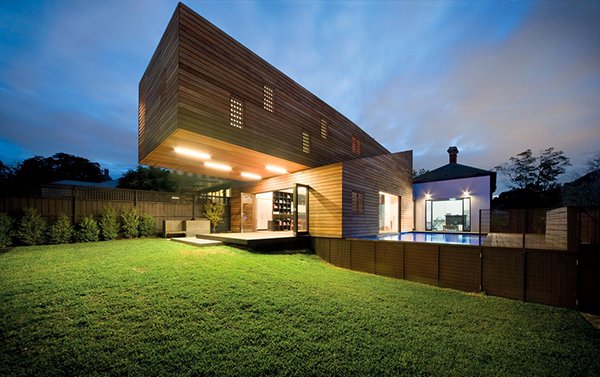 The homeowners wanted to maintain as much backyard as possible and that was granted with this kind of design. This house in Howthorn, Melbourne, Australia came from the idea of a conventional box on the back.
Vila Castela Residence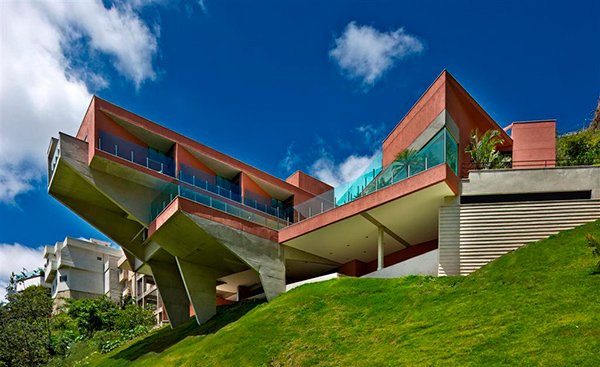 To emphasize the extremity of its position, this house made use of cantilevers not just to achieve good aesthetics but also to interfere with the topography. This is built in a slope of 30 degrees in Nova Lima, Brazil.
Riverhouse Niagara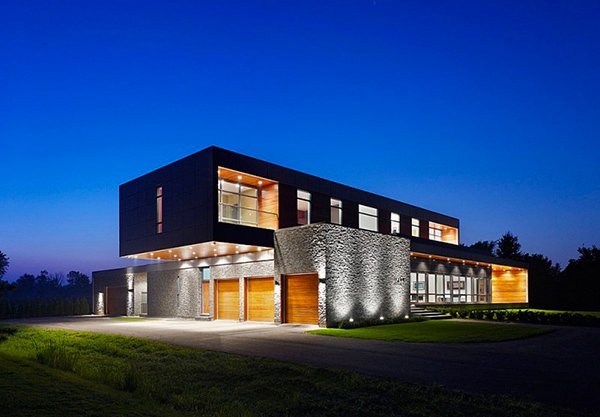 A two storey contemporary home located in Niagara Falls City, Ontario, Canada boasts its three horizontal volumes. The exterior shells are clad in silver metal panel and are open to the views of the garden.
Hemeroscopium House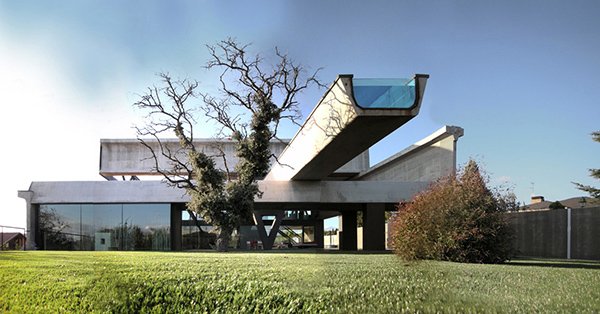 The structural formation of this house is very impressive especially that it used steel elements. This house in Las Rozas, Madrid, Spain took years to engineer but only 7 days to build using pre-fabricated materials.
Graham Residence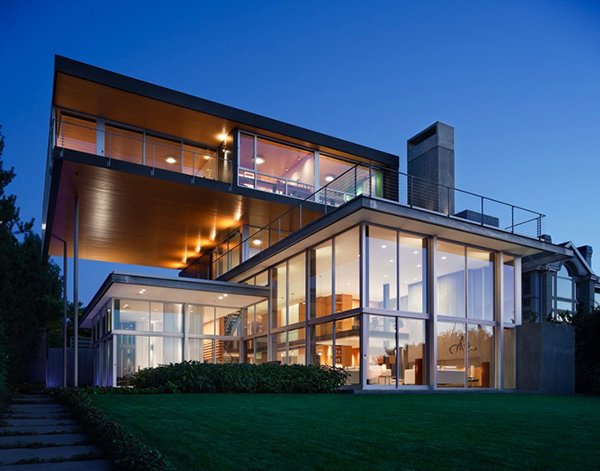 Very beautiful home with different volumes and sleek lines to create a contemporary house design. The cantilevered area sure looked very attractive. This is located in Mercer Island, Washington.
Cantilever House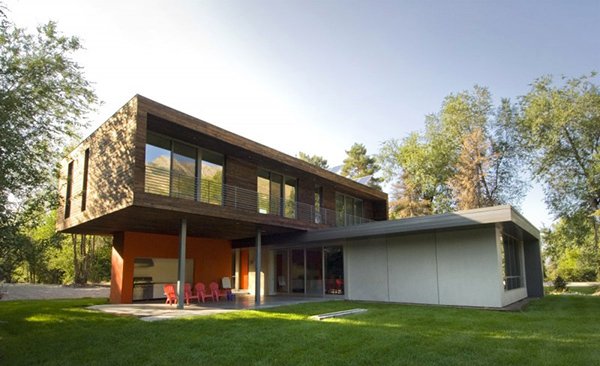 This house in Holladay, Utah, US may look simple but you will be able to appreciate its beauty even more if you get to see more photos of its interior and exterior. This is designed based on the client's desire for gatherings and other recreation.
Sloped Semi-cantilever House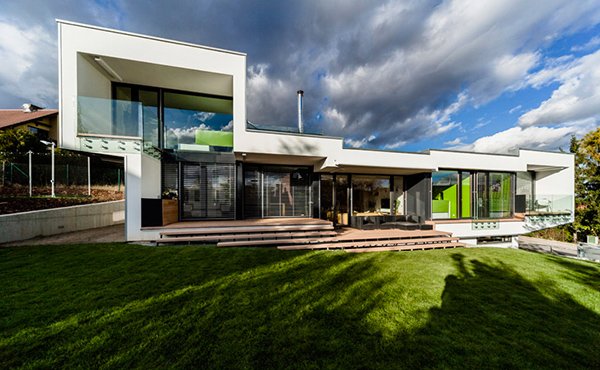 The site of this house is narrow and sloping which gave shape to its form that follows the contours of the slope. This 6 room detached house is located in Prague, Czech Republic.
Casa Playa Las Lomas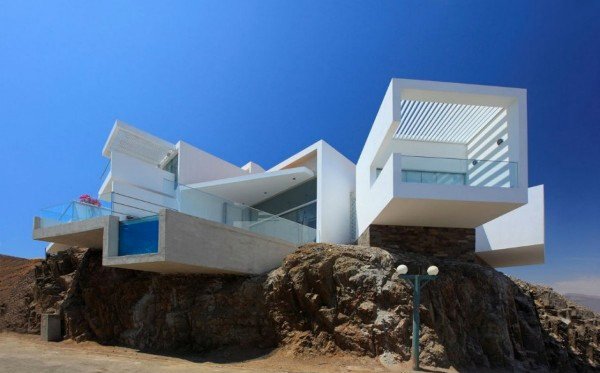 This house is seated on a rocky and sandy hill 48 ,meters above sea level. It has two parallel volumes in which one leans on the other 1.20 meters higher to have the view of the sea. The volumes of the house are joined by a main circulation axis that has a pool at the end.
These house designs are truly breathtaking. You can just imagine how much structural analysis they had been doing in order to make sure that the house is stable. It would be challenging to work on a cantilevered house especially if it is located in a hilly plot. But you can see that the designers were very successful in making these homes. For sure, their clients were mighty glad too! Want to see more amazing homes? Browse through futuristic house designs that we have collated for you.