Burkehill Residence: A Captivatingly Beautiful Home in British Columbia, Canada
Anyone would definitely love to have a house that is complete with everything he wants. It would be awesome to get all the fun and relaxation from the comforts of your own home. Aside from that, it would even be a lot better if your home has that beauty that no one can resist. Wouldn't it be nice to live inside a house that drives gazes from all around? Well, you would certainly be proud to live in that kind of house but of course, you wouldn't want to get the gazes of robbers. But then, security would be one of the priorities in designing a house. Going back to acquiring your dream house, our feature for today is a home that could pass to be your modern contemporary dream house.
This 7,000 square feet house called the Burkehill Residence features large principle rooms, high ceilings, extensive Indiana limestone and expansive glass to reinforce true indoor and outdoor living. The house has functions that are not just well-distributed in the area but are also well-designed. You can see more than just the usual spaces in a home but it include a gaming area, a courtyard and a whole lot more. Once you see the images of the house below, you will surely be captivated by its beauty. Let us take a peep at the Burkehill Residence located in West Vancouver, British Columbia, Canada.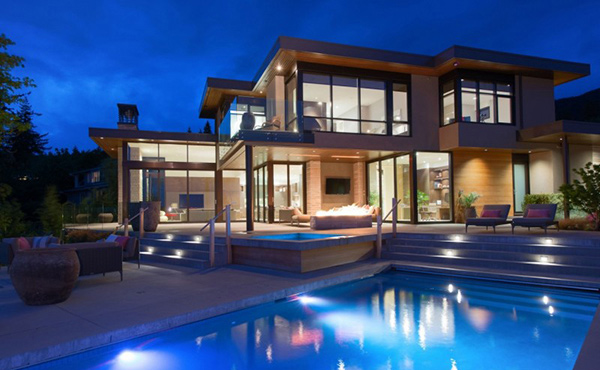 You'd be pleased to see this lovely exterior that shows the stateliness of the house. The glass around it allows anyone to see the in house beauty this structure possess.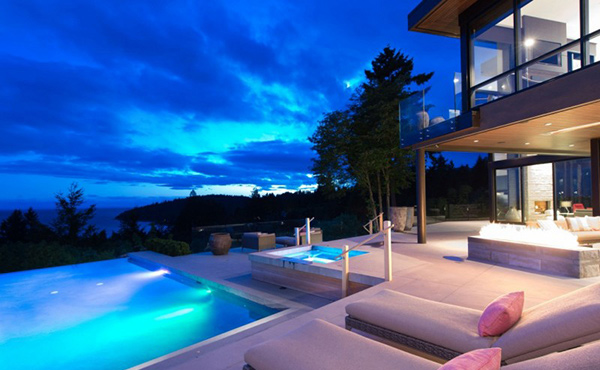 Don't you just love this pool that seems to create a special connection with the sky through its colors? Aside from the pool, you can also spot here the glass railings from the second floor.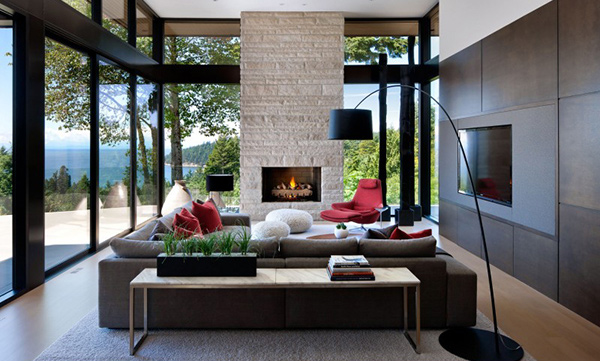 Despite all the modern elements in this living room, the stones on the fireplace bring in a natural touch to it.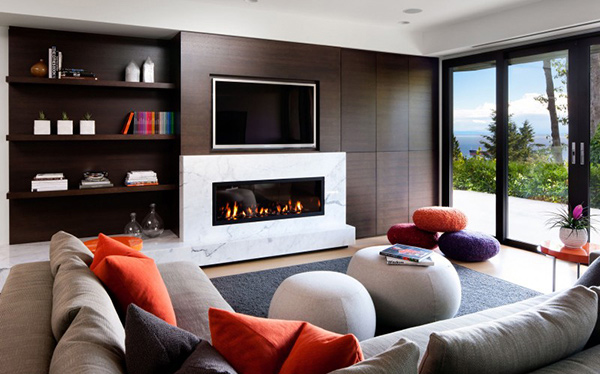 Savor the good life while relaxing in this family room which also doubles an entertainment area. The pops of orange are lively accents to it.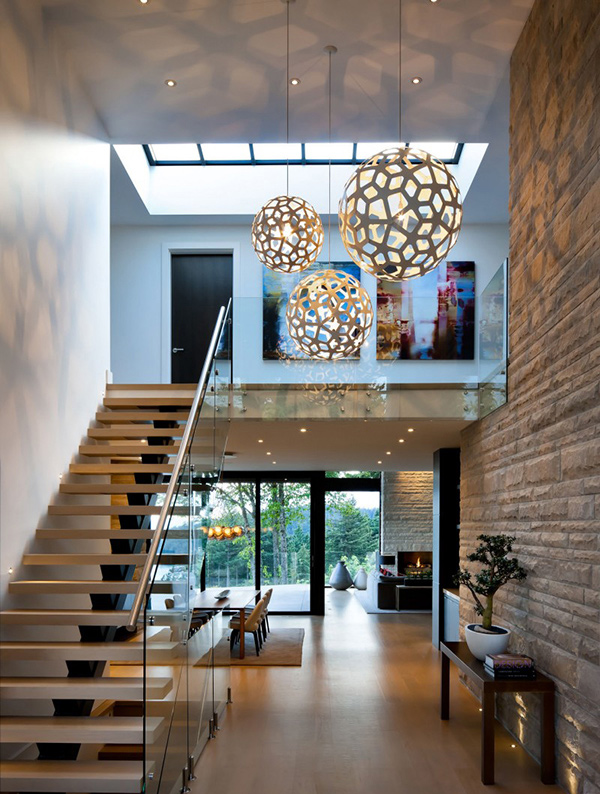 The pendant lights dash an instant style to the interior especially that its light is reflected to the glass elements like the stair railings. That stone wall is also one splendid accent!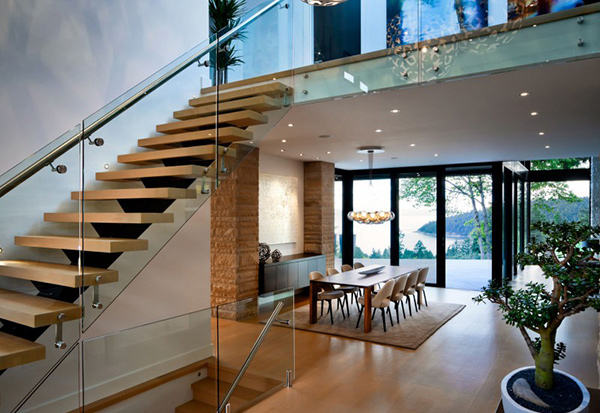 Notice that there are plants in the house for a healthier lifestyle. You can get a closer look at the stairs in this image with glass railings and wooden treads.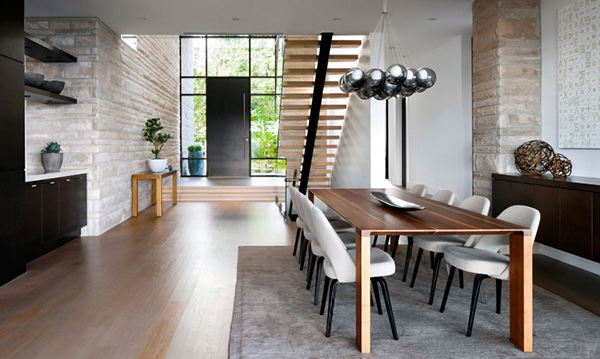 The silver illumination above the dining set contributes to the fascinating aura of this space.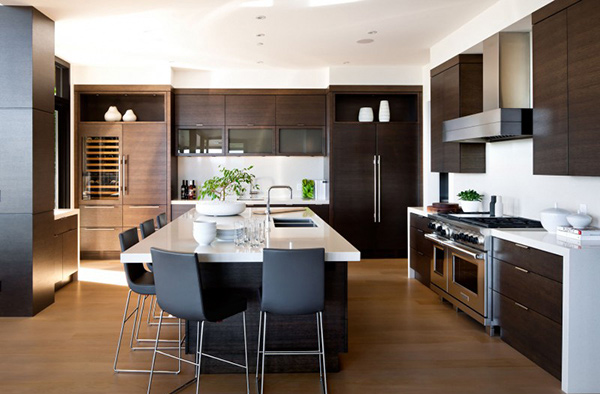 An eat-in kitchen is always a good addition to one's home just like this island with high counter chairs in the kitchen of wooden cabinets and white ceiling.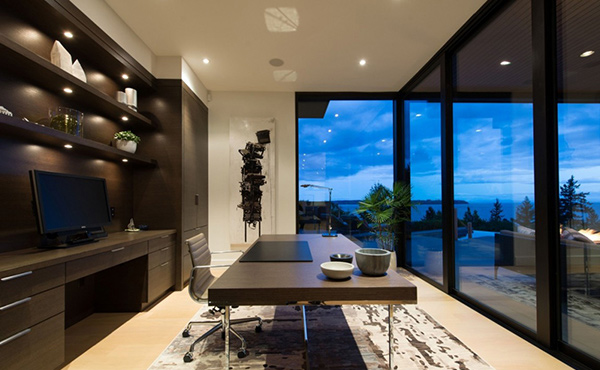 We'd guess that the homeowner could work here with a huge amount of inspiration because of nature's beauty seen from outside.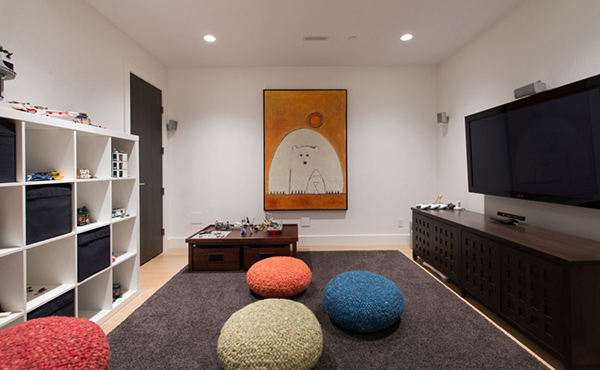 The playroom has that modern approach but still leaves traces of playfulness. Those ottoman in three colors look like rocks but they do look soft.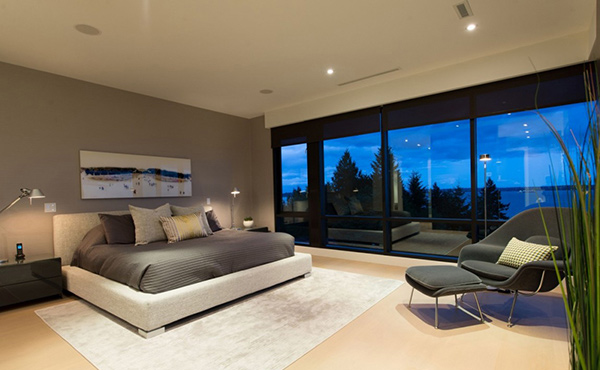 The master bedroom is gorgeous in gray and ivory. Right outside it is a terrace that can be accessed through sliding doors.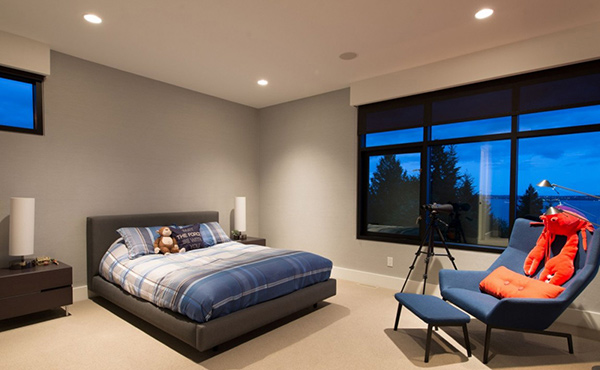 Even the kid's bedroom is modern in style but we can easily tell it's for a child.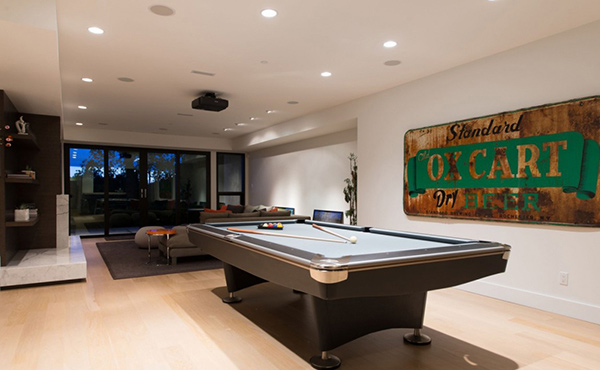 The homeowners could get all the fun they want in this gaming area. That sign on the wall gives a vintage style to it.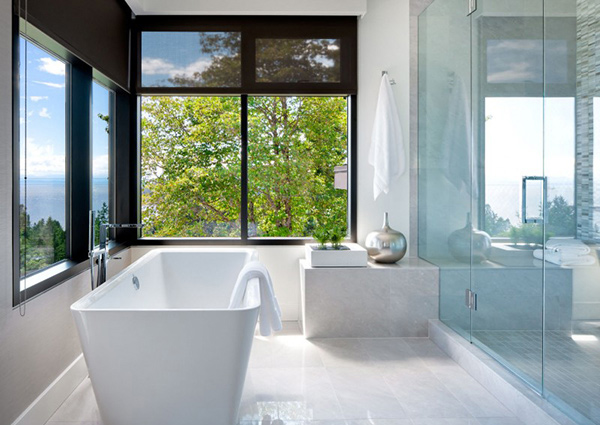 White is indeed beautiful as seen in this bathroom which is also surrounded with glass. The shower area has mosaic tiles on the wall and glass enclosure.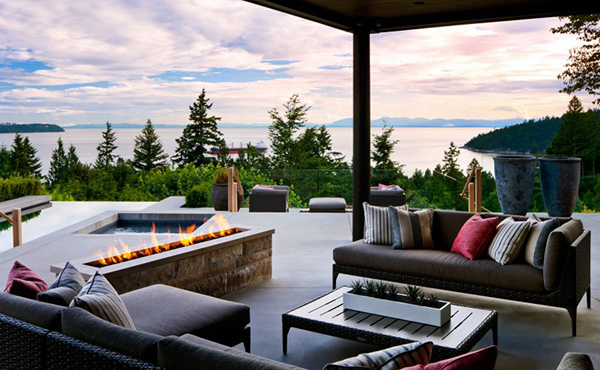 It is always a good idea to have an outdoor living room for it gives a different level of comfort and relaxation to the homeowners especially with the view of the landscape and seascape.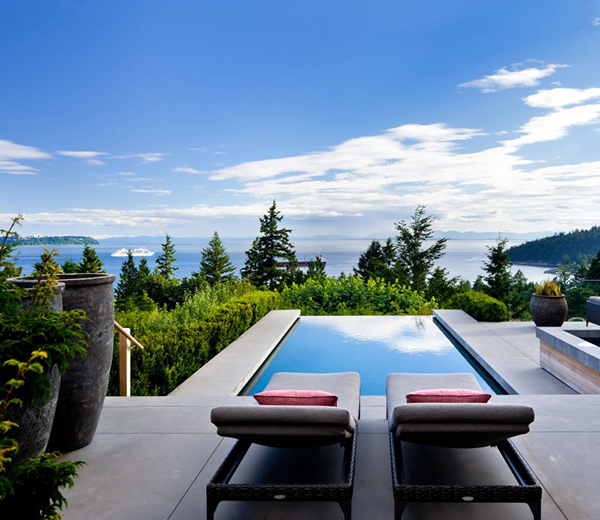 A simple unadorned pool is not boring at all. As a matter of fact, it goes well with the modern house design.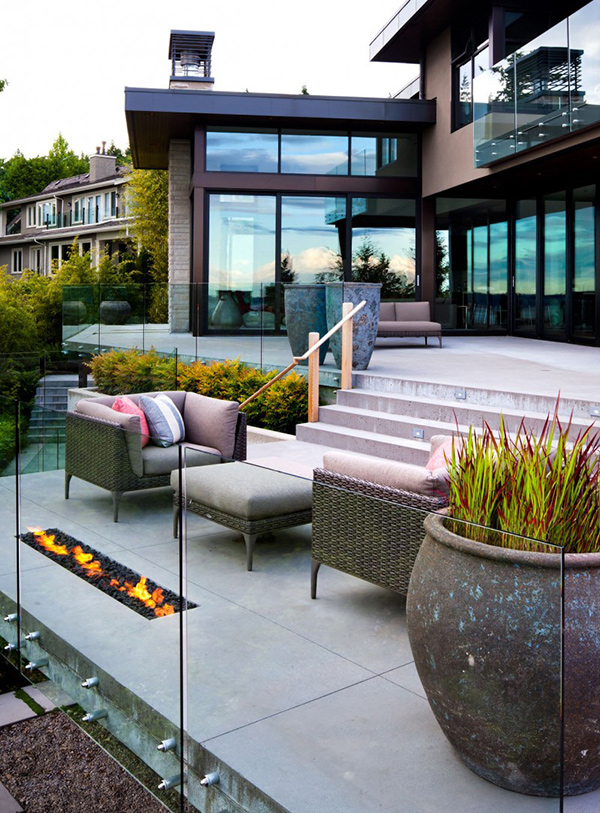 Notice the glass railings found outdoors which defines spaces without obstructing the view to its outdoor splendor.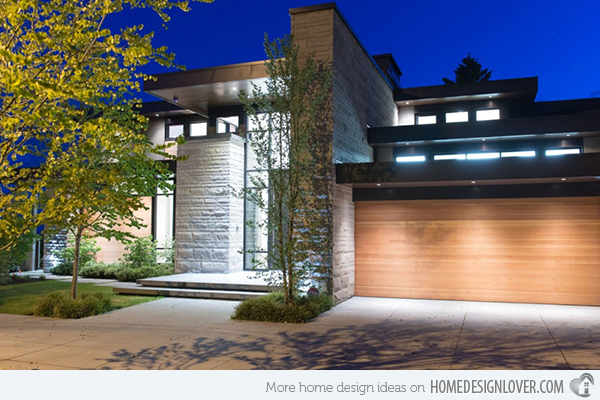 We love how the house is illuminated even on this side of the house where you can find the garage.
This is one house that would take your breath away. From the outdoor area to the interior, it is really a thing of beauty. This is the result of the collaboration of Vancouver-based studio Craig Chevalier and interior designer Claudia Leccacorvi, principal of Raven Inside Interior Design. Well, we actually can't think of other words to describe this house other than: captivatingly beautiful.