Brown Vujcich House: A Dramatically Beautiful Pad in New Zealand
Who wouldn't love to live in a modern home with a stunning design and cozy interiors? We all do. How about if you have your own pad to live in where you can do certain activities you want without anyone to disturb you? If your job requires being alone or you want to spend some alone time, a place with a serene aura would be awesome. But yes, you can spend time with other people too. You could even have a special quite time with a special person.
This modern pad in called the Brown Vujcich House is located on a narrow urban site in the heart of Herne Bay, a suburb of Auckland, New Zealand. Because of tight site controls and a sloping site, a long narrow building was created with steps down the slope of the site. The entry of the house is one of its main features as it is reached by a bridge that crosses a moat of planting. Its entrance is glazed with translucent glass which gives it privacy while sending a beautiful soft light to the interior.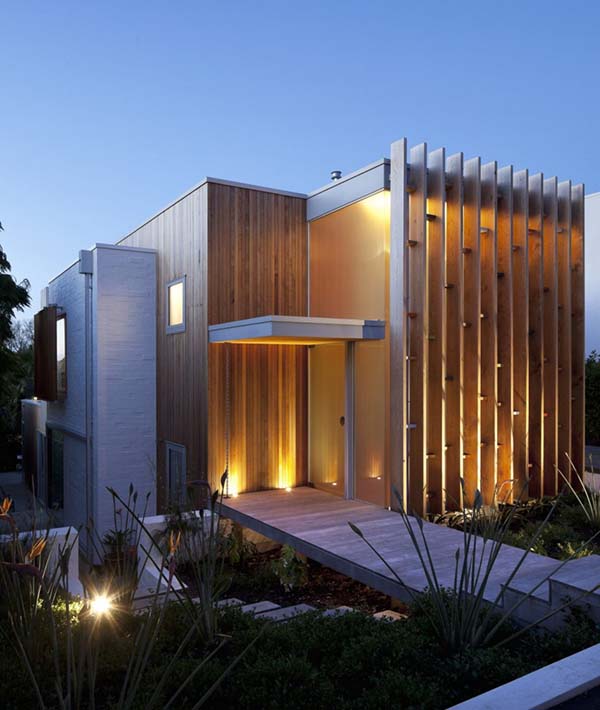 Looking at the house will make you want it because of its lovely modern contemporary look.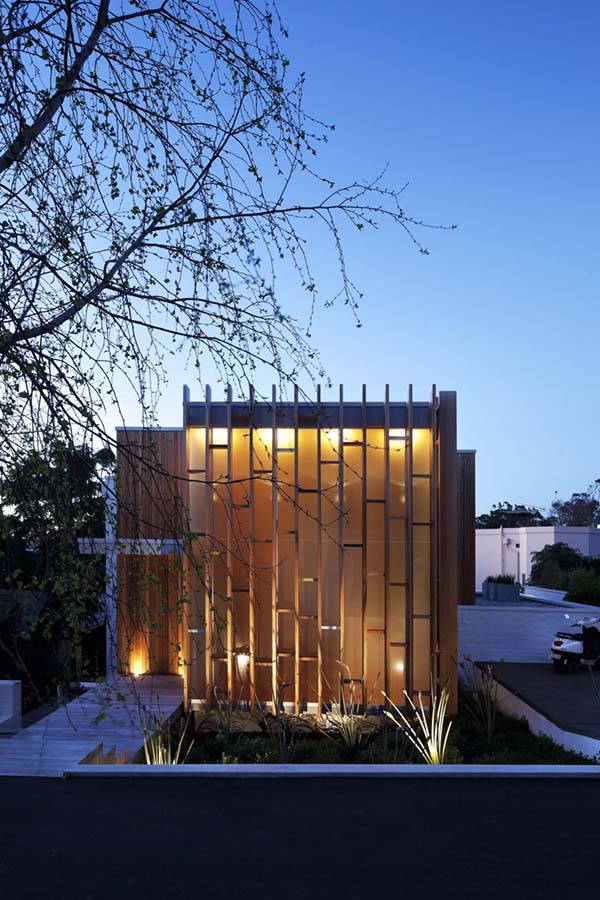 The entry is protected by a vertical cedar screen with intermittent horizontals.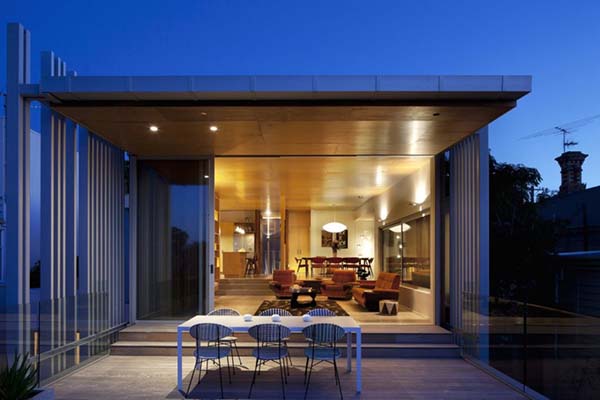 It has this patio that connects to the living area for an open outdoor feel surrounded with glass.
This is how the house looks like with wooden exterior walls and a pool area.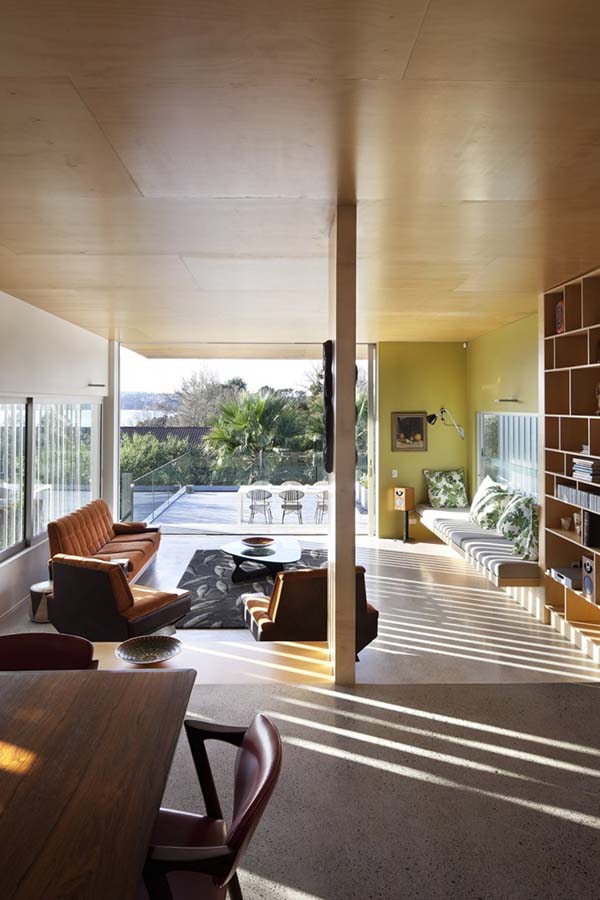 On the lower level, the rooms open out to the side yards surrounding the house.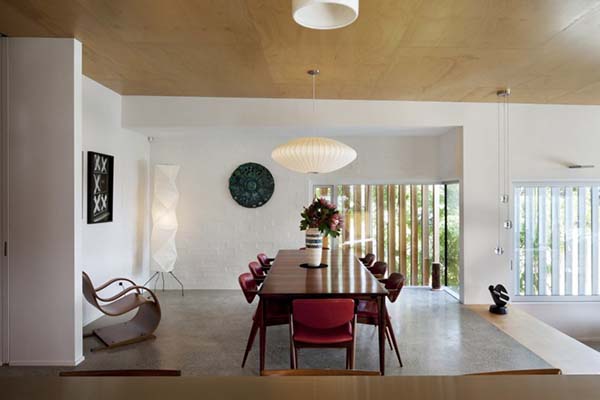 Each room has its own terrace and outdoor space just like this dining area.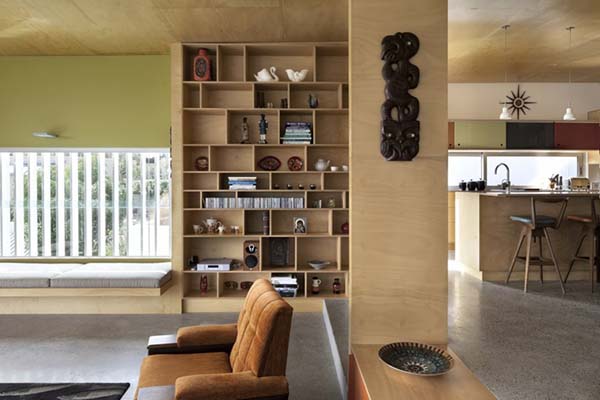 Inside the house, you will see wooden furniture as well shelves that compliment with the color and style of the interior.
The kitchen has a beautiful design too with a calming feel. I like the look of the chairs in the kitchen island.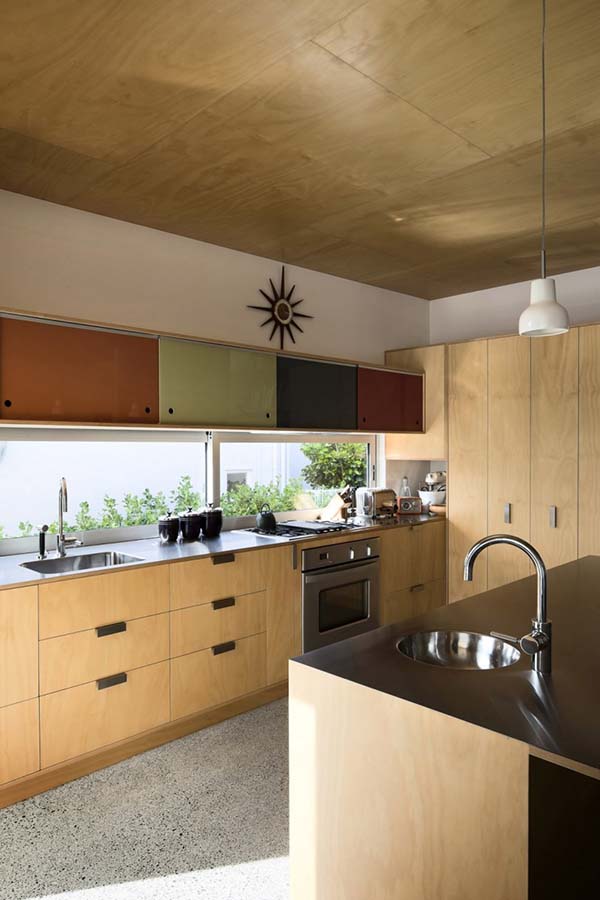 The colorful cupboard doors came as a surprise since the home used earth colors for the interior. But then it has a shade that blended well with the rest of the house.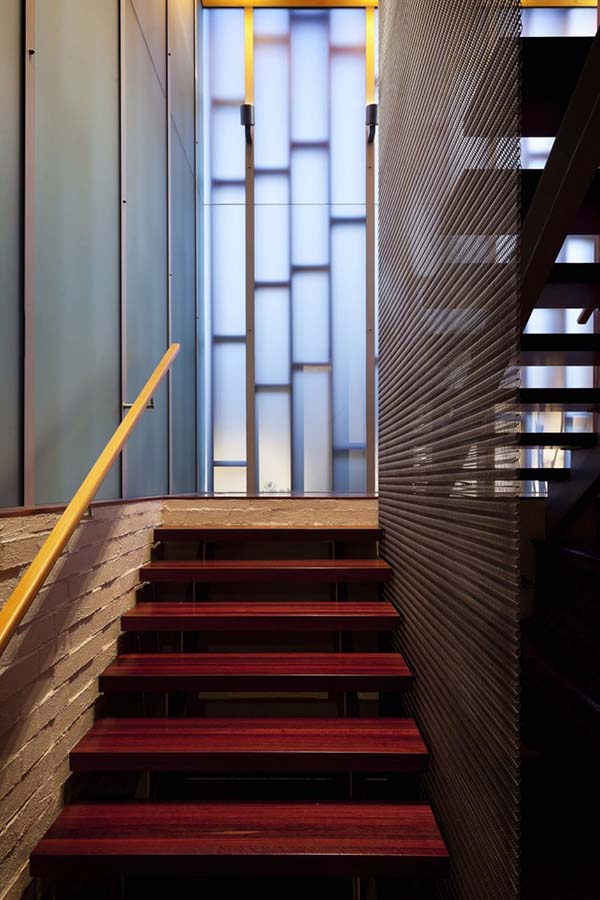 An open riser jarrah and steel stair with a hanging screen of stainless steel mesh leads up to the main living level or down to the bedrooms and a second family living area.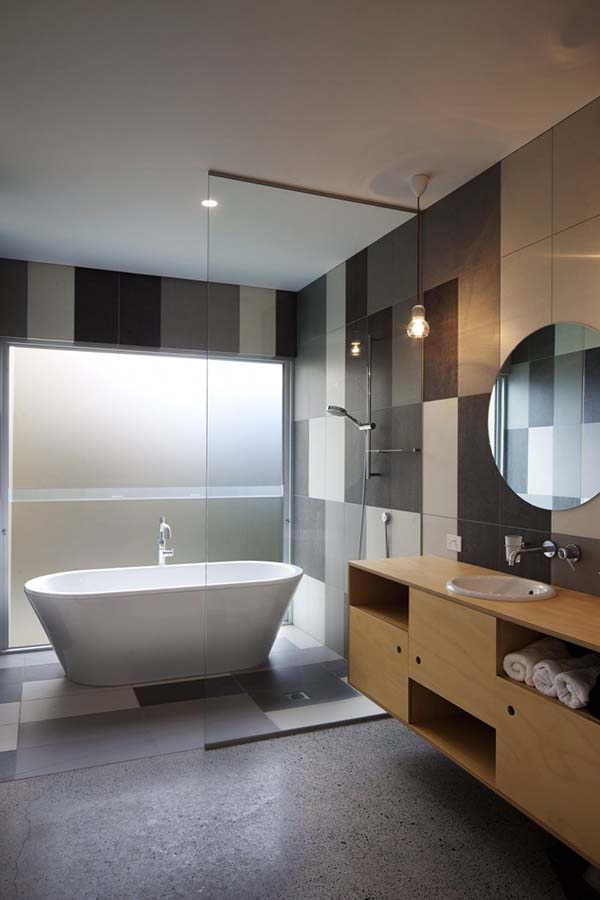 And this is the bathroom with different shades of gray in its ceramic tiles.
The building steps down the site and would culminate to a terrace and pool that is just near the family living space. I like the light and airy feel in the interior as well as its special connection to the outdoor space. Privacy is modulated on the upper levels by opening and closing vertical lourveline panels or either cedar or aluminum. In the living space, you can see that it opens out to a generous deck which with glimpses of the harbor. Such a striking residence by Bossley Architects! Agree?