Before and After Photos of the Las Canoas Home Remodel
For some families, there are unfortunate events that may come to them. Some lost their homes from storms, floods, landslides and even fires. This is what happened to the family who owns this house we will feature today. They experienced a wildfire and their house was burned down. As their need for a new home arises, their home was remodeled in order to fit to the needs of the family.
With the help of project manager Ben Cervantes, the house in Las Canoas was done by Christmas for the family to occupy. The remodeled home is fireproof with a seamless indoor-outdoor connection. Instead of the wooden siding in the house, it was replaced with noncombustible plaster. It also has an expansive grand room that is filled with natural light. Let us take a look at the before and after photos of the house.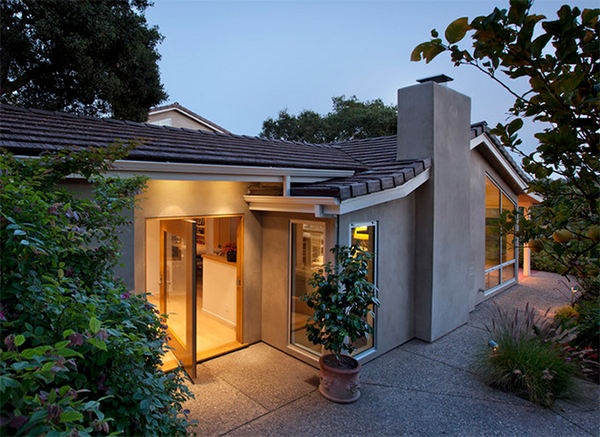 This is the new exterior of the house using fireproof materials. They also eliminated areas where embers can burn just like the wooden eaves and other materials in the exterior that are combustible.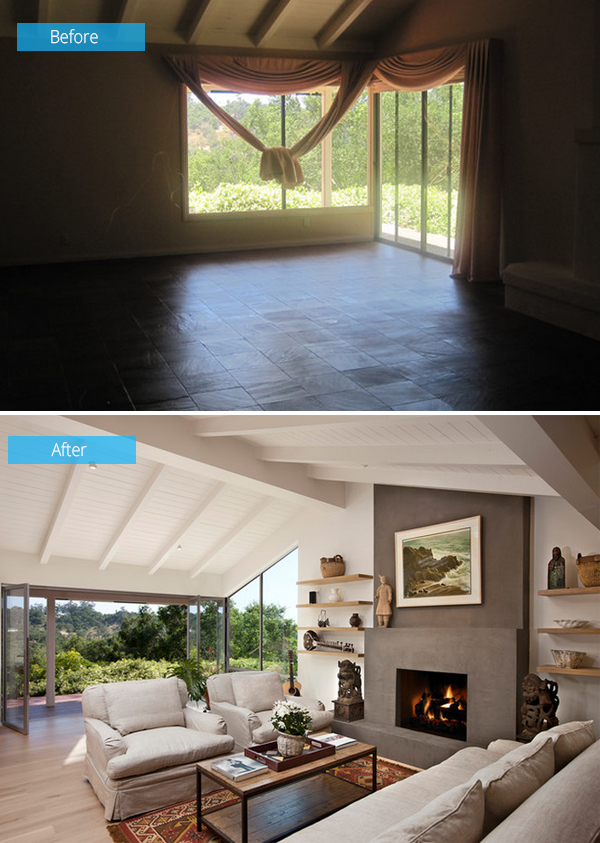 Before, the living room didn't have large windows to maximize the lush views. It was then opened up to create a more cozy feel. For the wirings, it was transferred from the interior wall to the new beam running at the length of the room.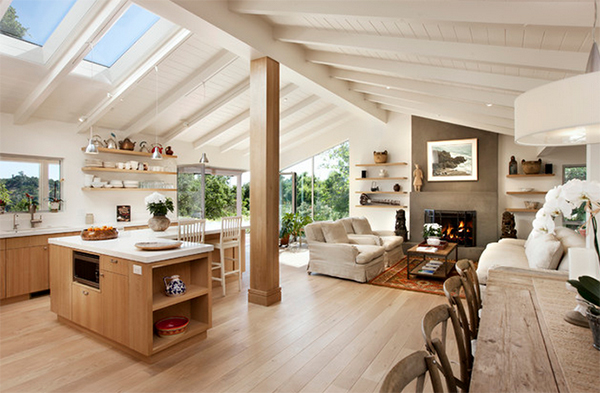 After removing the support of the room between the kitchen and the living room, two steel columns were added. To give it a decorative flair, it was covered with 3/4 inch white oak that match the floor and kitchen cabinets.
The fireplace was refaced with dark gray plaster and became a focal point the this room. I love the decors found here!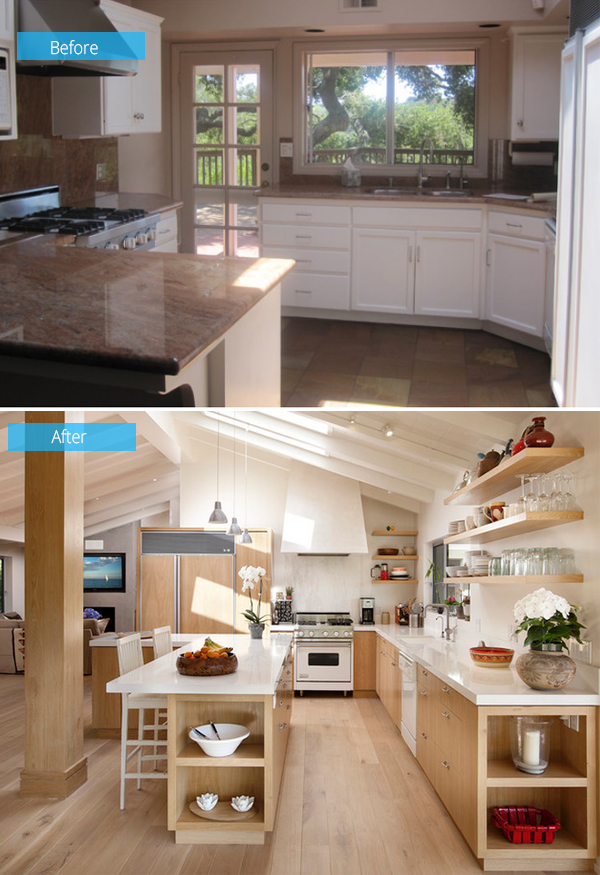 Before, the kitchen was divide from the dining and living with an old wall. It was opened too and the appliances were made beautiful as they refaced them with 1/4 inch oak plywood.
The house is also surrounded with beautiful landscaping of a mix of plants and landscaping.
Owners of this Las Canoas home were very happy to come home on a very special day. They were able to get a better home after the wildfire and they would also feel even more secure while in it because it is already fireproof. Also, it is more comfortable and cozy because of the new design and the open layout. Amazing transformation, right? Standing ovation for Allen Construction for a job well done!