A Home in the Woods in Canada With Amazing Views of Nature
When you are walking in the middle of the woods, isn't it nice to have a place to relax? Well, I am not talking about a huge rock you can sit on or the tree's roots where you can just rest while your back is on its trunk. What about an awesome reception center right in the heart of the trees? Oh well, that would be great! We are going to show you a lovely home in the woods where guests can unwind and take a rest in the Aditus development.
This home in the woods for visitors in Harrington, Quebec, Canada has a stunning contemporary design from the exterior to the interior. The roof has a triangular design and it has glass walls around it allowing you to still bond with nature even when you are inside the structure. Come take a look.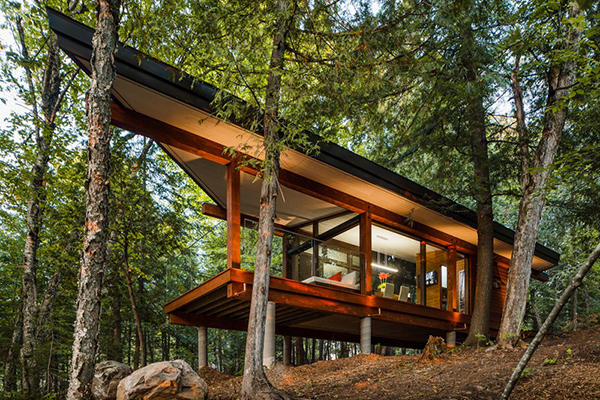 Anyone who would see this exterior would immediately fall in love with it.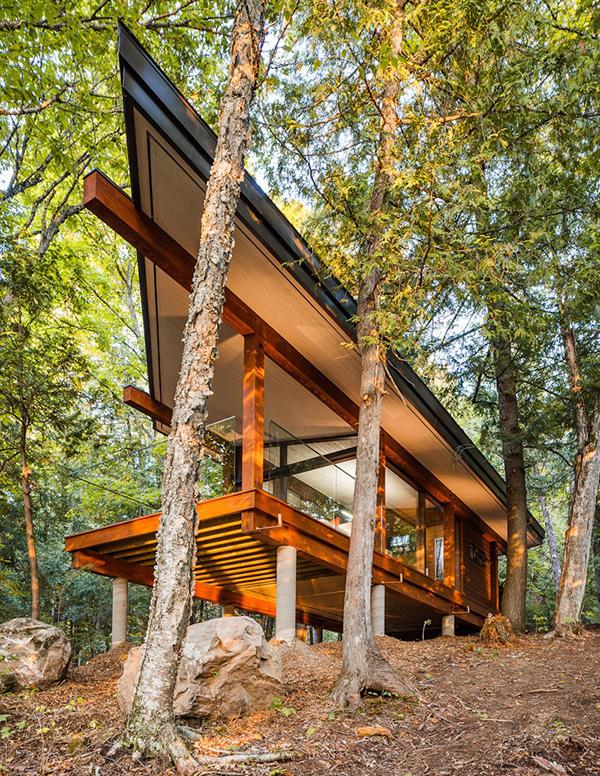 I like the way the roof was designed as well as he use of glass. Take a look at the elevated flooring too.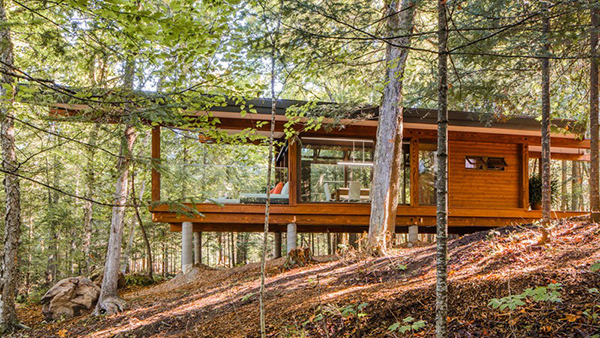 On the sides, the house looks like a rectangular structure and it does look beautiful this way too.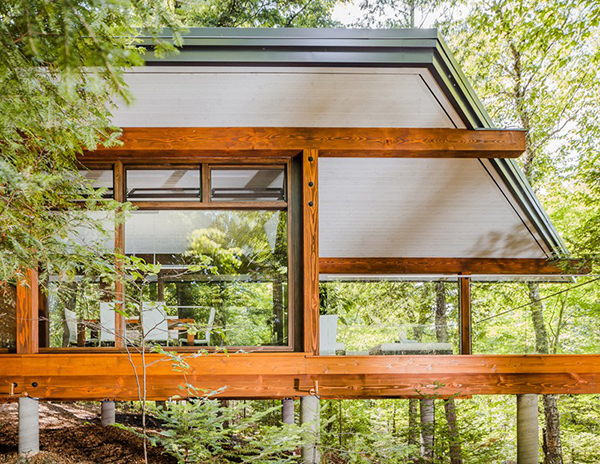 It has a porch with glass railings that totally looked transparent.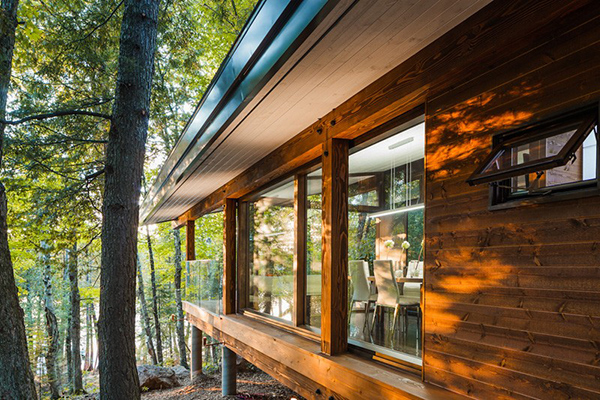 A closer look at the side of this structure showing us how it used wood for the window frames and exterior walls.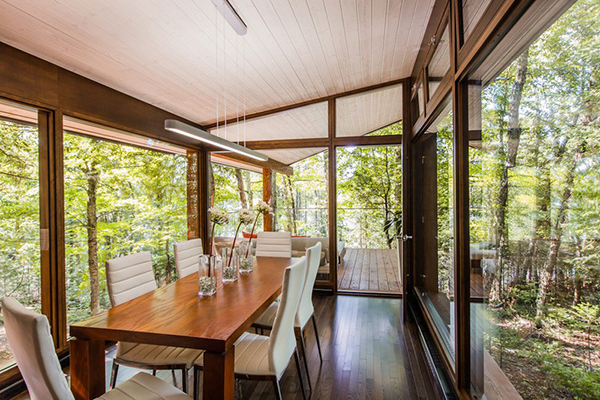 Inside, you will be pretty amazed to see this dining area in a long and narrow space.
It has a wooden dining table with white upholstered dining chairs.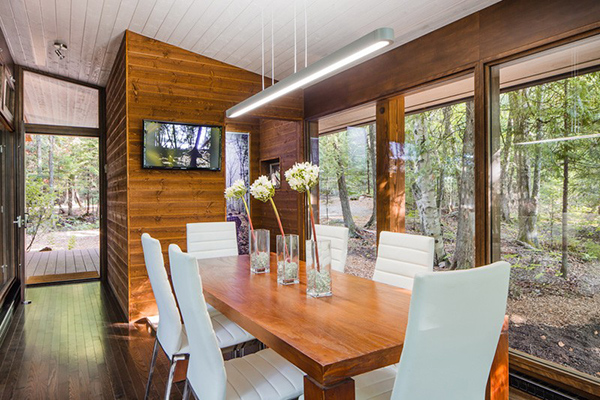 And it has some pretty fresh flowers too and a lovely view of the trees.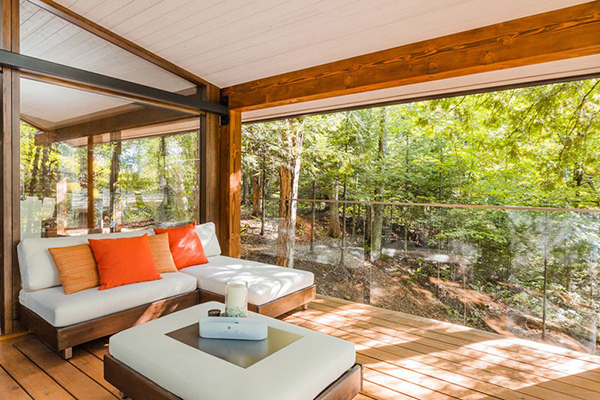 Adding orange pillows on the lounge chairs adds beauty to this area.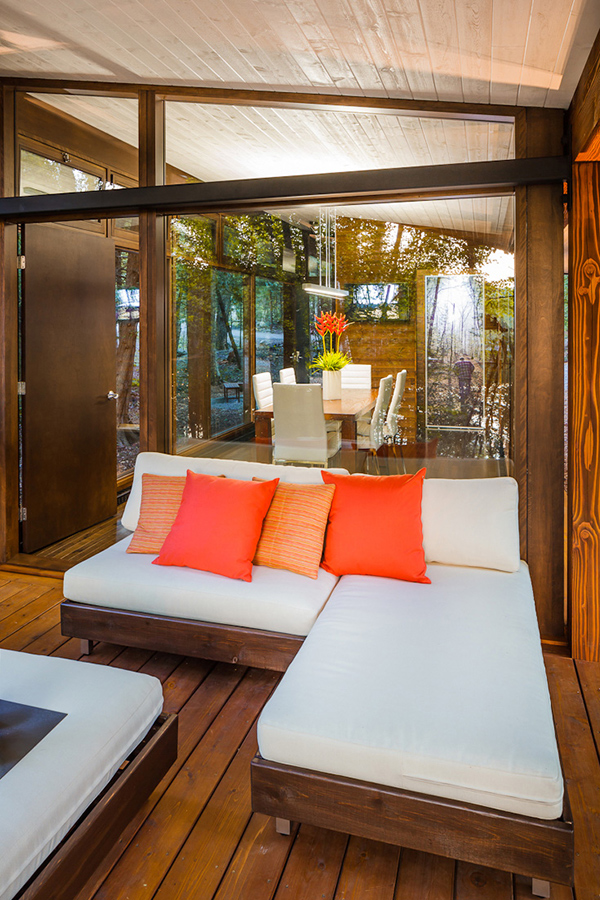 It is a relaxing spot indeed! All over the place, you can feel nothing but comfort.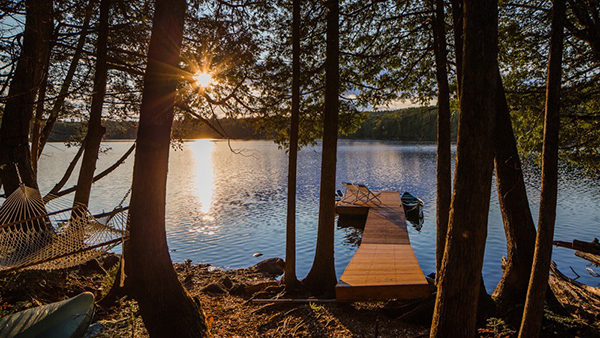 With this view from the area, what more could you ask for?
Lovely, isn't it? I like the homey feel you can get in this reception center. Indeed, what the Dufour Ducharme Architectes did to this building is amazing! Just imagine taking some rest inside this one with a view of the trees and all the surrounding nature. Such a relaxing place indeed! And yes, I like the design of this one very much.