15 Detached Modern and Contemporary Garage Design Inspiration
Garages are always a part of every house since it allows storage for automobiles. Even in the ever changing modern world, garages also goes with the trend as well. There are modern and contemporary inspired home that still prefers detached garages that compliments the exterior design of the house. These garages are also elegant, edgy and of course, reflect the entire concept of the home. Detached modern and contemporary garage mostly have a room or an office above, since the design of the structure is often suitable for an additional room. Most often garages also houses two or three cars or even a lot more for display and still manages to have enough storage space for other household items and outdoor materials.
In this next article, we are featuring 15 Modern and Contemporary Inspired Detached Garage. Each of these garages has different concepts and design that you will surely find attractive, and may even inspire you for your next project. So, check these out below.
Valley Street Residence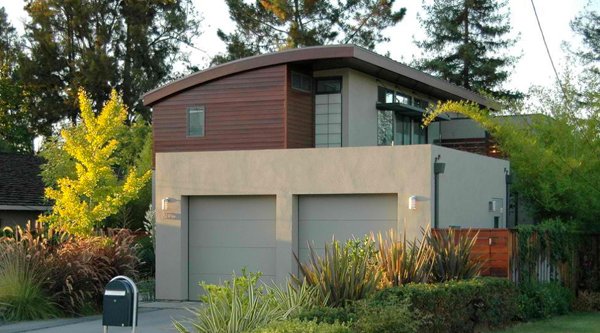 This contemporary inspired detached garage is unique especially with the curved roof that provides a sense of style and interest to the design. The interesting stucco colours make it even more attractive, yet simple.
Hollywood Regency Estate
A spacious garage in contemporary style that can house up to four cars. The double door for the centre garage is prominent, with single doors on opposite sides to balance the look.
Magnolia Waterfront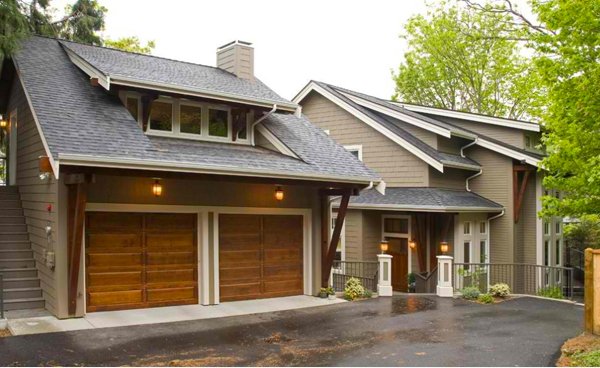 Simple yet edgy! The stained fir wood garage doors, stairs on the outside, and the little roof overhang with windows makes it cute, yet elegant.
River House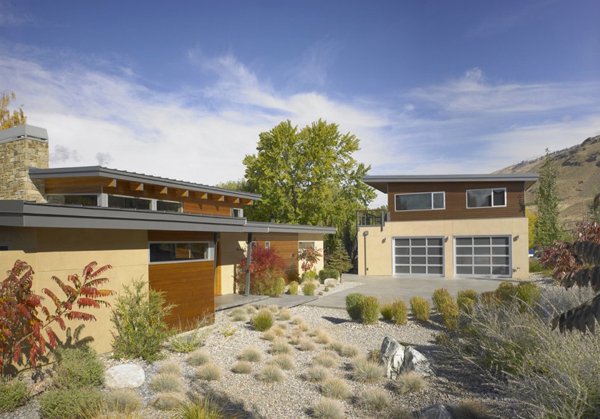 Warm tones matched with the landscape and surrounding area. There is also a guest house above the garage for visitors and, well, guests.
Kellet Project
This edgy contemporary garage is unique as well as attractive. The stone siding and the contrast with the wood gives it a more rustic impression.
Lake Monona House-A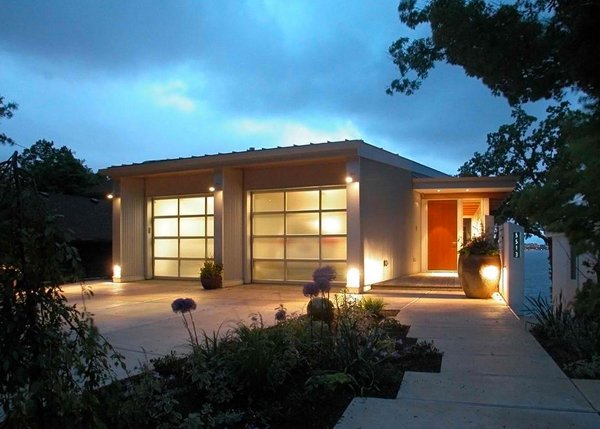 Another simple yet elegant design. It has double doors that can accommodate two cars and enough storage space and backlit garage doors for illumination at night.
PH-1 Modern Prefab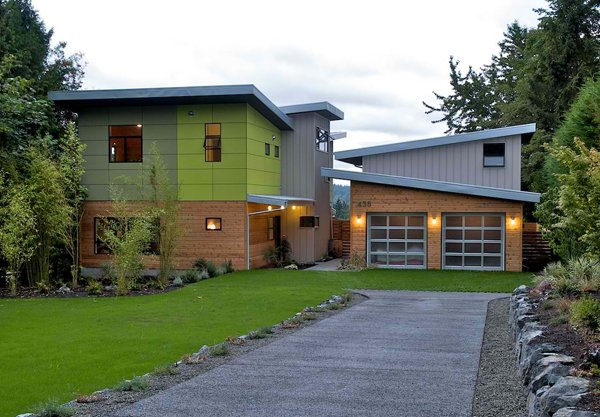 One roof slopes one way and the other slopes on the opposite direction for a one of a kind modern design.
Tomorrow Never Dies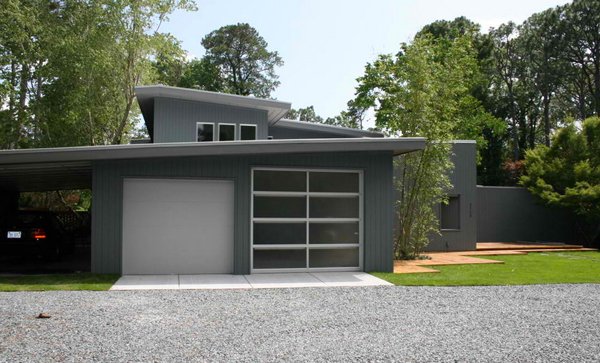 A modern garage that has a carport on the side for parking purposes. The grey and white colour combination is simple yet stunning, especially combined with that interesting sloped roof and beautiful garage doors.
Arts & Crafts Rustic, Montecito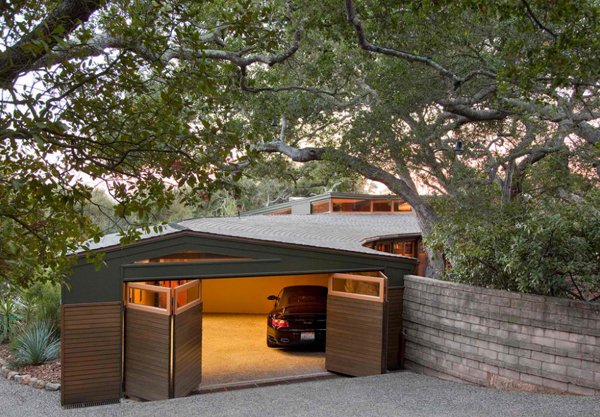 A one of a kind curved modern garage that has a space enough for two cars. The unique bi-fold garage doors and colour combination is simply amazing.
Gregson Residence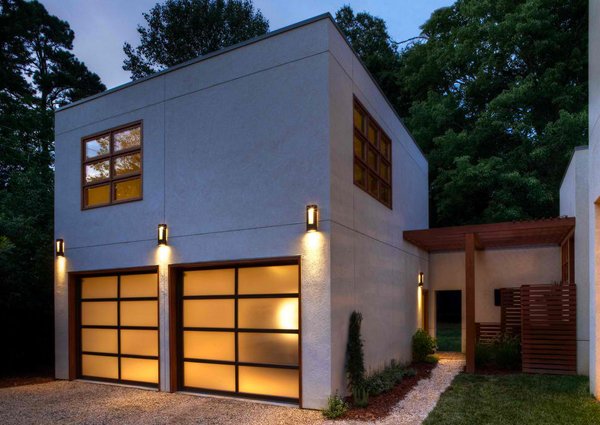 It is simple, yet elegant. This two door modern detached garage has a room above, possibly a guest room.
North Island House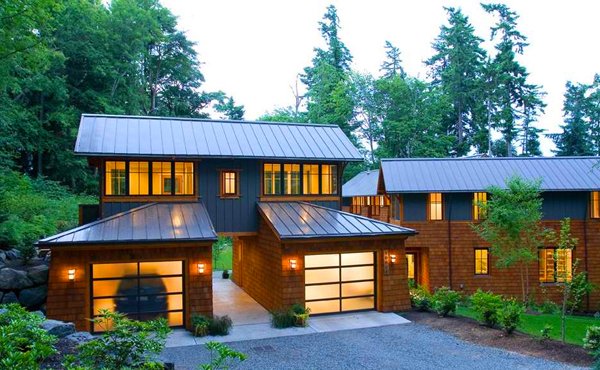 Extraordinary is the word that defines this contemporary garage. The two garages are separated to create a walkway and a guest room above.
Serra Residence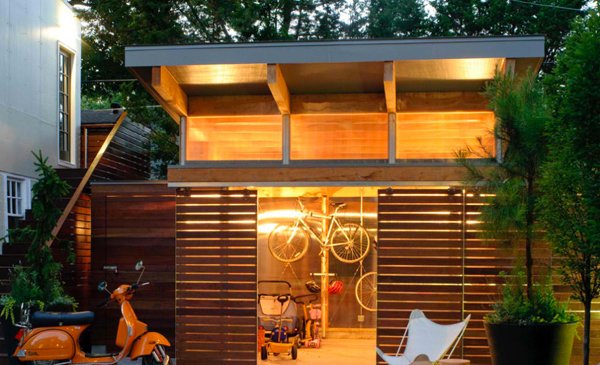 Just perfect to store the family's bikes and motorcycle! The vertical wood siding and sliding doors gives a rustic but elegant look to the design.
Lake Austin Waterfront Home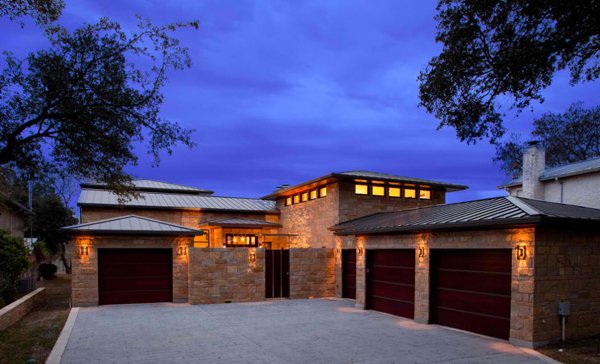 This one has a bit of a Mediterranean look to the design. It is angled just outside the home and has two entries.
Acari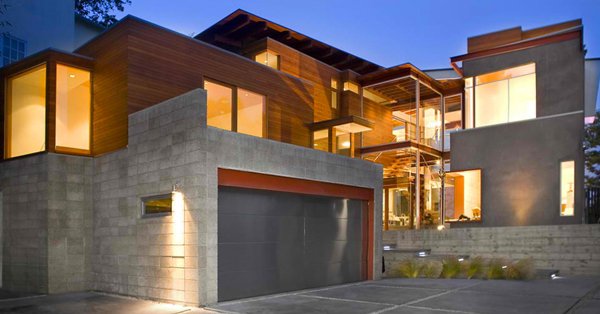 This contemporary concrete block garage has a rustic look because of its exterior colour design. There is also a space above the garage with wood sidings and glass windows.
Consear House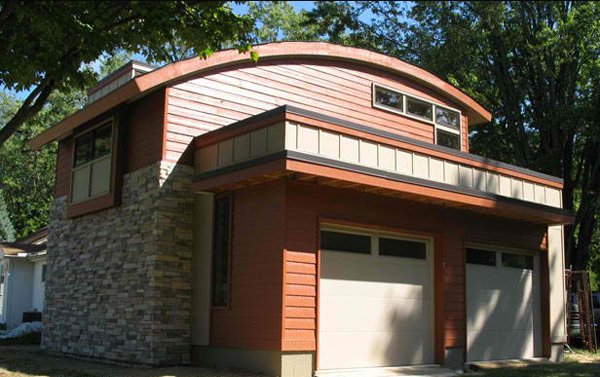 The curved roof above the master suit of this contemporary garage has a curved ceiling. The exterior design and colour of the garage gives it a rustic edge.
As you have seen above, detached garage will never go out of style. Even though the trend these days are mostly attached garage, there are still those who prefers detached garage, since it offers a lot of space. You can also customize it, the way you want it. Hope this article gives you the inspiration you need in building your next project, and feel free to check out our other articles.