How to Decorate a Large Bathroom for Better Function and Style
A bathroom is an important part of the house and it is also one of the areas where in cleanness is given emphasis. Aside from that, the design of the bathroom is also vital which varies according to the preference of the homeowner. Every homeowner wants to make sure that his bathroom is relaxing and comfortable to use. To make it more comfortable, some homeowners opt to have a large bathroom space. This gives them more freedom to place certain fixtures and accessories. They are given more freedom to be creative in a large bathroom.
But apart from creativity, it is the bathroom's function that needs to be given more emphasis first. So, if you want to decorate a large bathroom for both style and function, we will help you do that. A large bathroom should be divided into the dry zone and the wet zone. With that, the shape of the bathroom should be considered. After that, other things will follow. Here are 10 tips to help you decorate a large bathroom.
1. Choose a color scheme.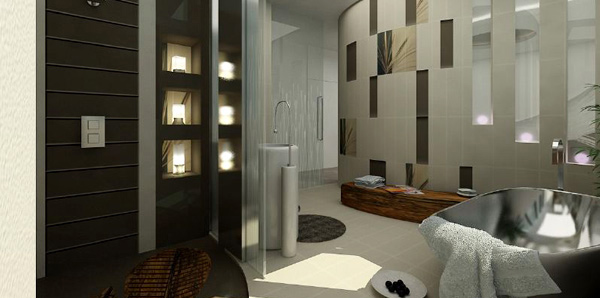 2. Place functional bathroom accessories.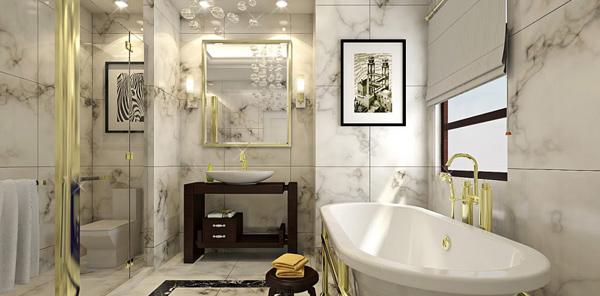 3. Add a vanity set.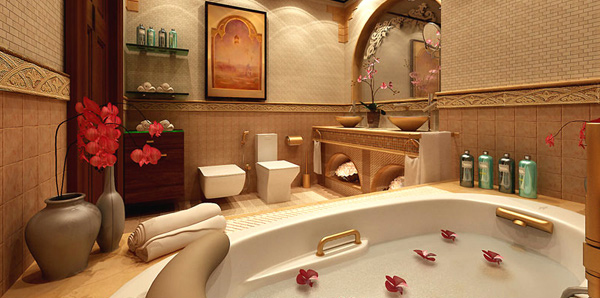 4. Have a seating area.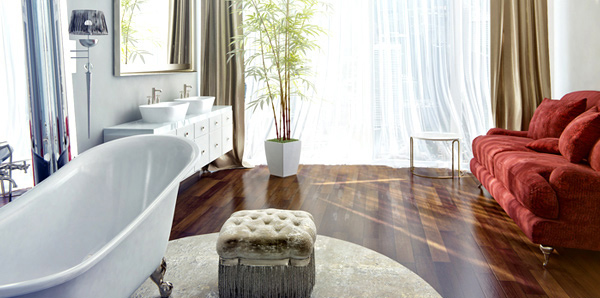 5. Provide proper lighting.
6. Choose materials for decorating.
7. Install mirrors.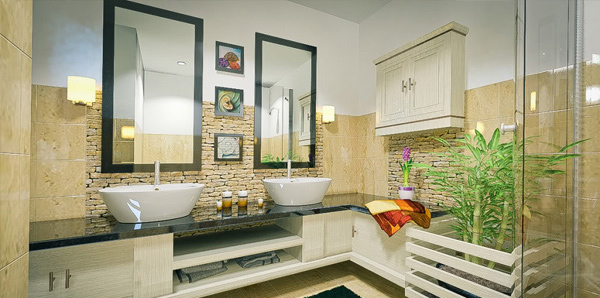 8. Add flowers and plants.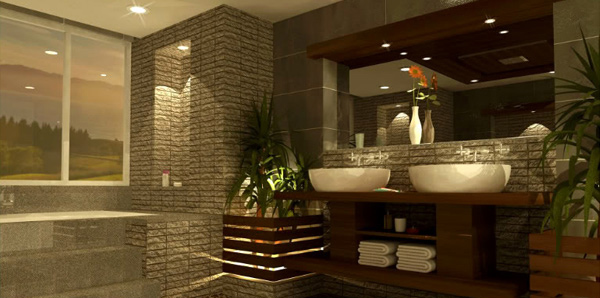 9. Provide enough storage.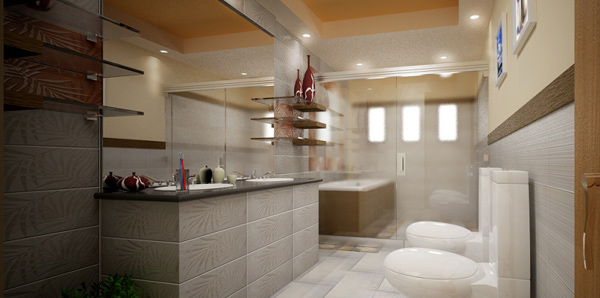 10. Place natural colored cabinets and furniture.
For sure, you will have a good time taking a shower inside a large bathroom with the decoration and design you love. So, maximize the use of the available space in order for you to have a comfortable bathing time. You could also look into other designs for bathroom and bathroom designing tips for a more comfortable living.