This highly imaginative household found in Sao Miguel Island in the Azores, Portugal is said to be made from a future house design. This house may look like a group of randomly chosen shapes, but the designer applied some functionality into the façade. As you can see there is a large, red square wall that was built into the design. It helps to block the immensely strong winds that come from the North Atlantic Ocean. Well, this house is designed for one family only. It was inspired through the influence of the rich natural landscape and climatic conditions.
Meanwhile, this project aims to preserve the relationship of the house to the magnificent outside world. As it presents the futuristic house, you can also see the architectural design that consists of curved volumes combined with unexpected sheltering panels and peculiar shaped windows. Actually you may really feel like you are taking a time travel in 2050 when you come to enter the house. According to the architect himself, the microclimate of this farmland suggests frequent wind and showers so the first design strategy was to block those winds with a wall.
It recommends a diversion to patios and covered courtyards on the ground floor. It shields them from rain and opens all living space to the natural green around by using glass walls receded from the exterior. You can also find individual private rooms that are secluded and enclosed in the upper level of the house. It has a luxurious building that presented a delightful roof terrace. It is a perfect place where you can rest and relax while enjoying the charming view of the shore. Well, I am sure that you are so excited to see the other parts of the house. So why don't you scroll down the page and be amazed of the House on the Flights of Birds images below.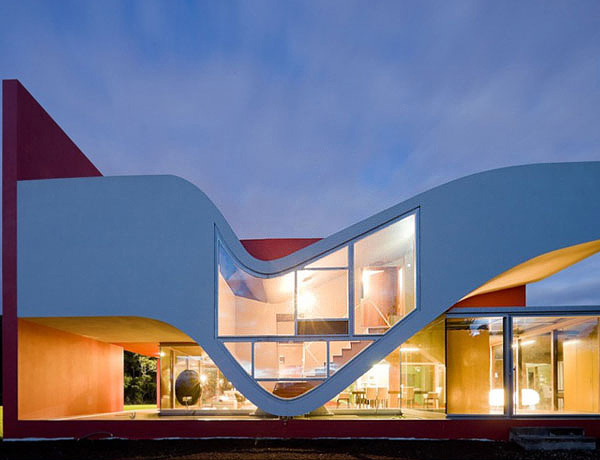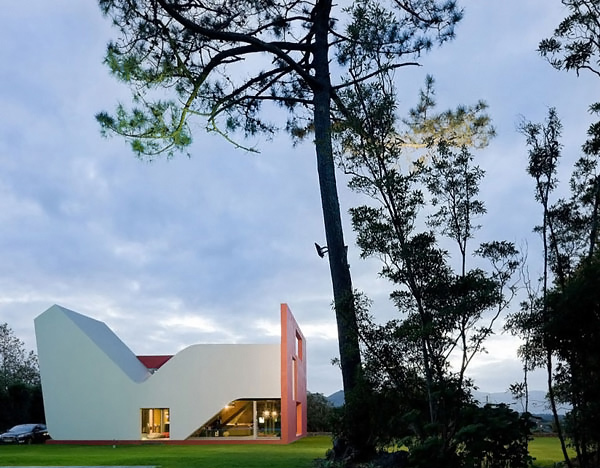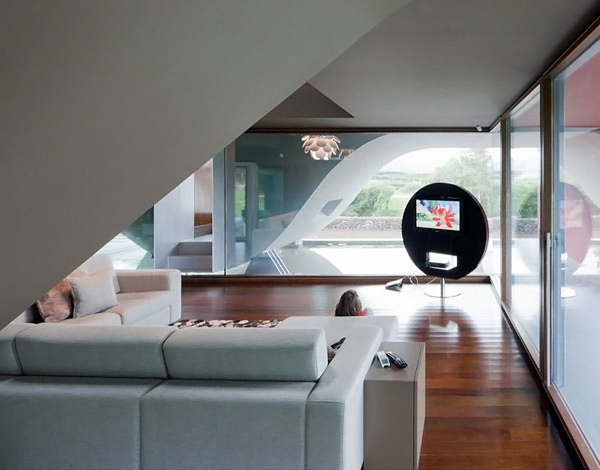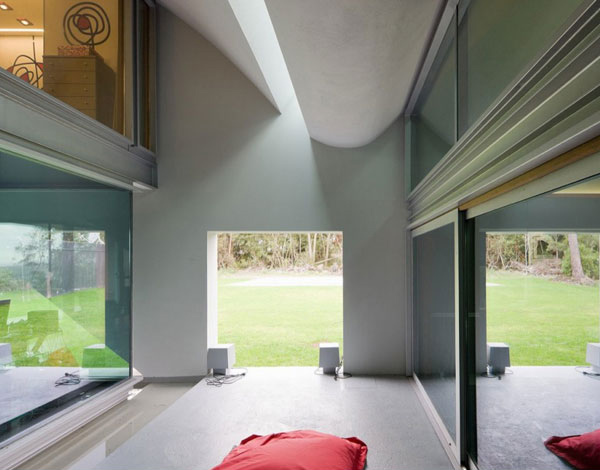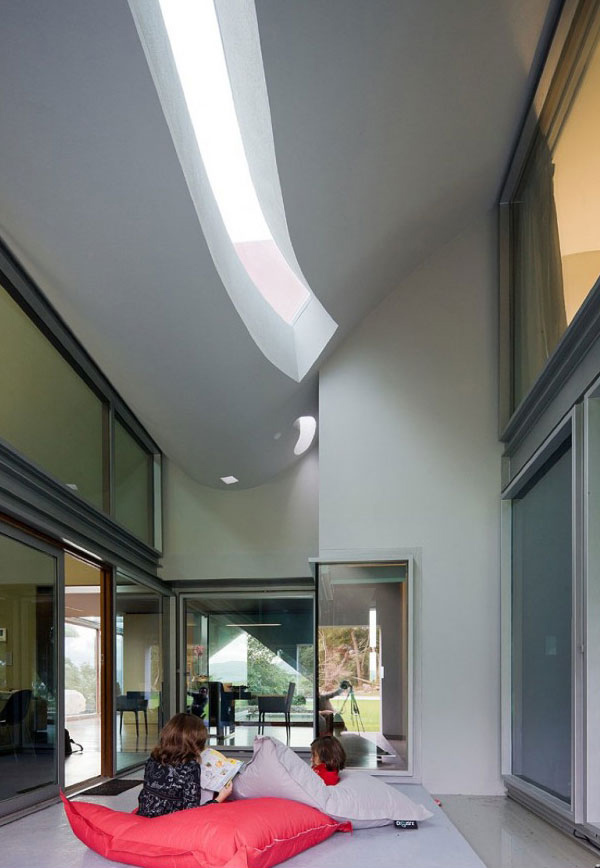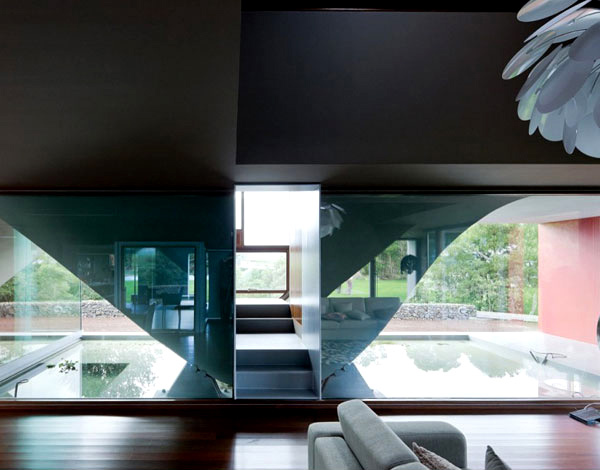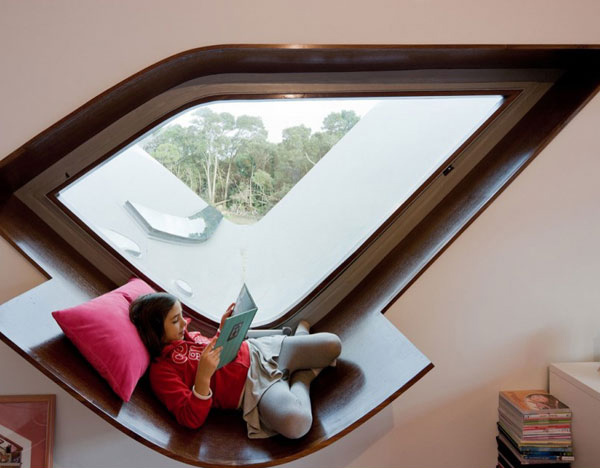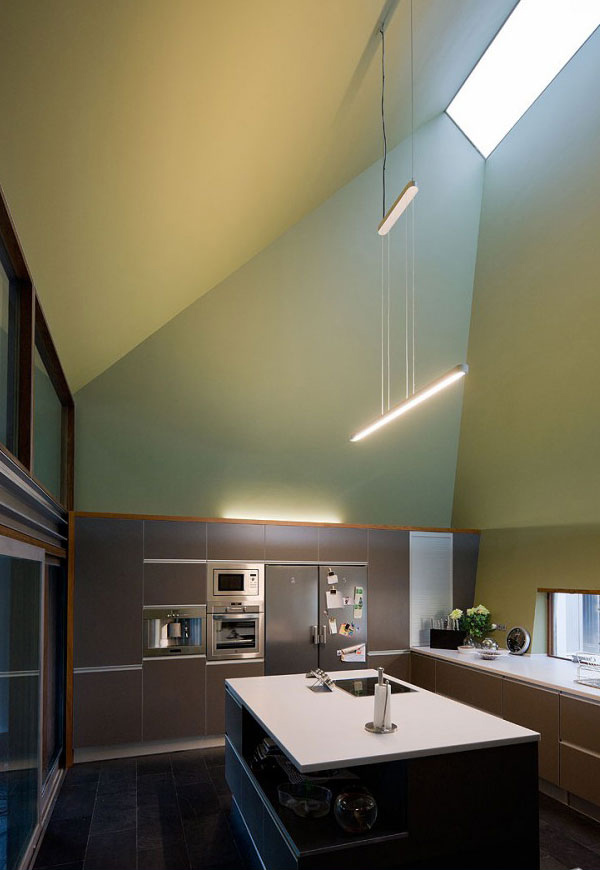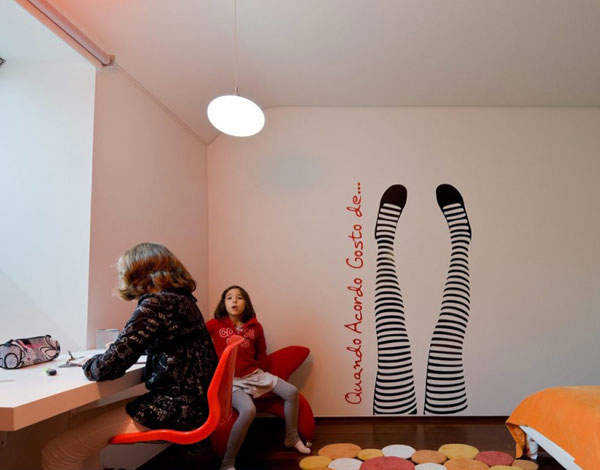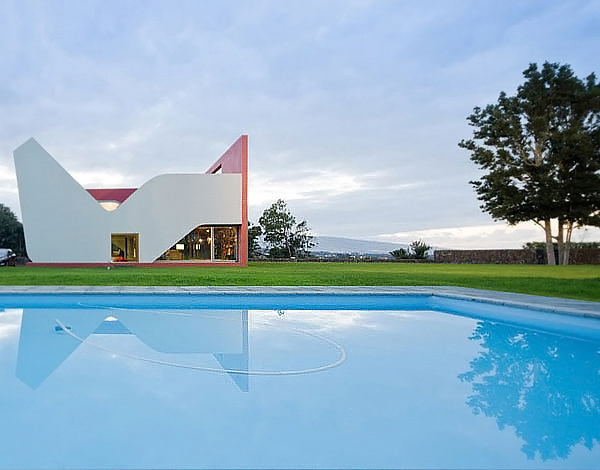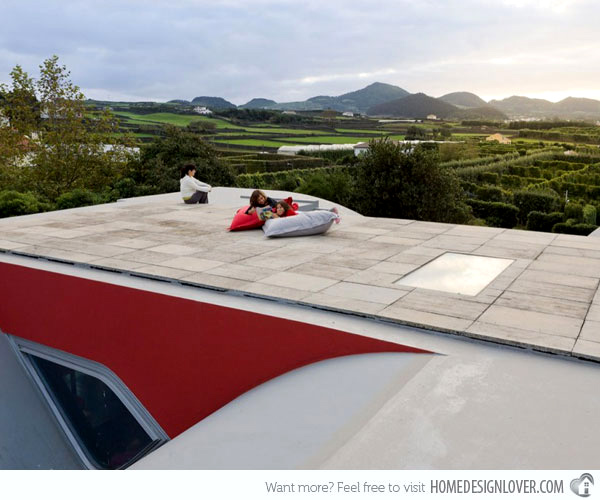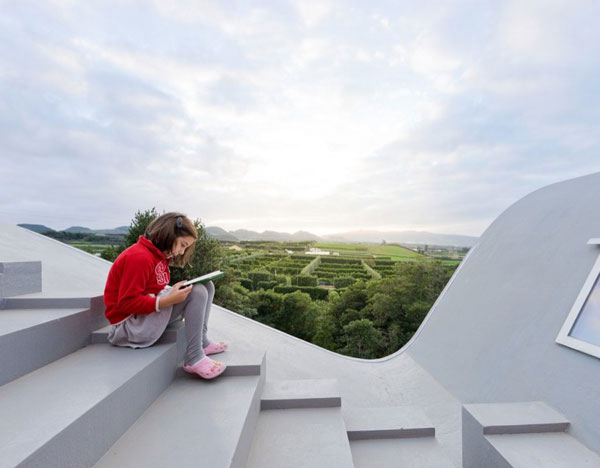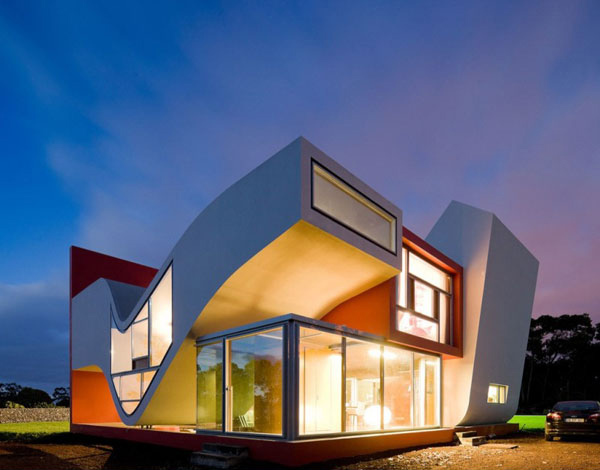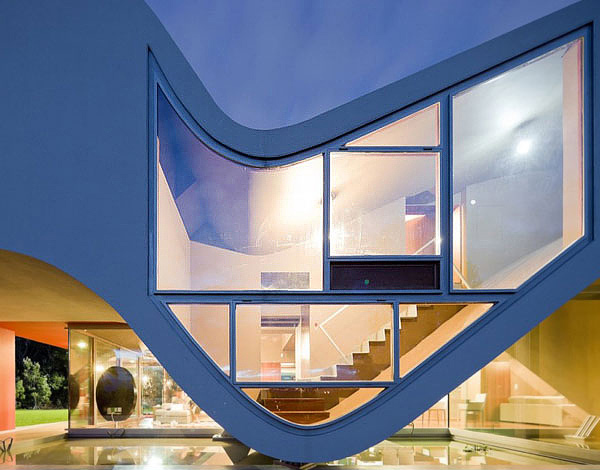 It is said that the typology follows an almost classical Palladian and Scamossi central plan design with double height on its living room. Then it has two lateral wings that enclosed the kitchen. Also this house makes use of the high chimneys from popular residential architecture and a covered interior patio. It also applied the other wings to have circulations for the first floor and to the roof terrace. The said two wings were ended with light entrances from the south.
Thus this futuristic house names Flights of Birds is fruitfully achieved by Bernardo Rodrigues. An outdoor pool is also placed here to let the water-lover members of the family to enjoy and relax at home. This house is really a great example of a creative architecture solution for sheltering a private residence. The choice of bright colors help this house to stand out from the others in the crowd. Thus this house is considered as one of the coolest residence house on earth. Would you choose to have the same design for your future dream house?