20 Interesting Two-Bedroom Apartment Plans
What matters first and foremost in designing a house or whatever structure is the floor plan. The layout can tell how the area can be used or if it can be functional and suitable to those dwelling in it.
You are lucky if you are starting from scratch because you can still choose the kind of layout you want.
But if not, just look for existing homes or apartments that have a layout that will make you feel comfortable when you live in it.
Today, we will show you a list of apartment plans with two bedrooms. Plans like this are perfect for four people or for a small family.
There are also shared apartments too which is common for students or young couples. Let us take a look at the apartment plans below.
1.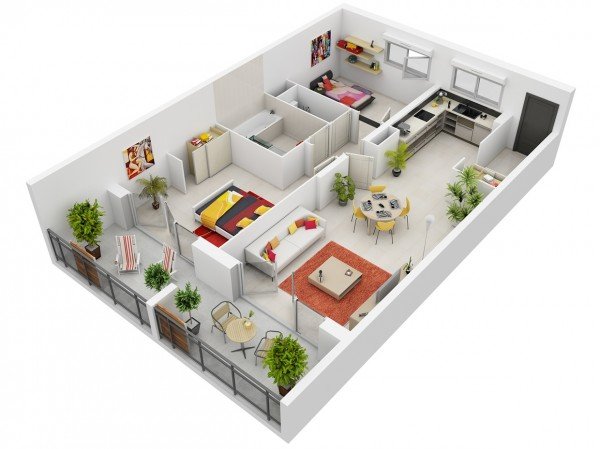 A modern apartment with clean lines and a great amount of natural light. Totally neat!
2.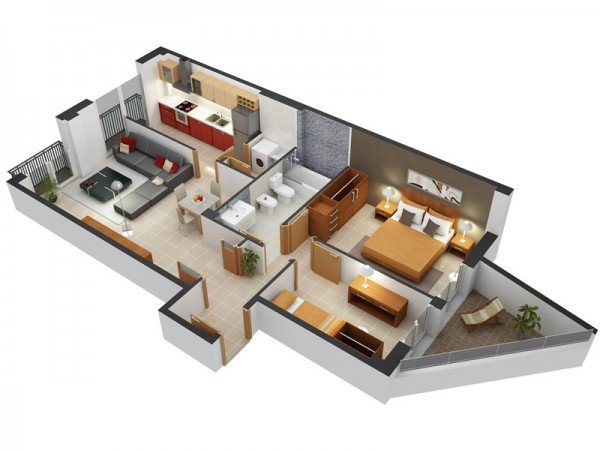 The patio in this has a unique shape in this design which can be accessed from both bedrooms.
3.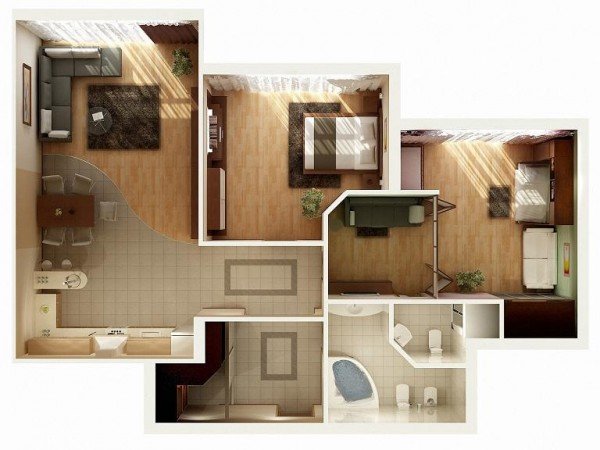 What I noticed in this apartment is its floor finish that defines the spaces.
The lovely curvy boundary in the living and dining area is nice.
4.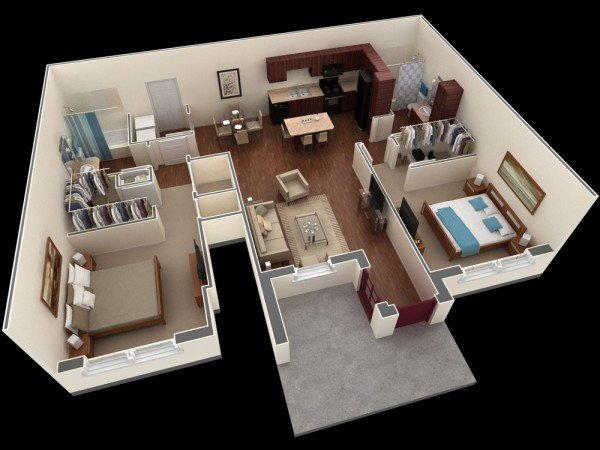 This one has two large bedrooms with their own closets.
The living room is in the center of the bedrooms.
5.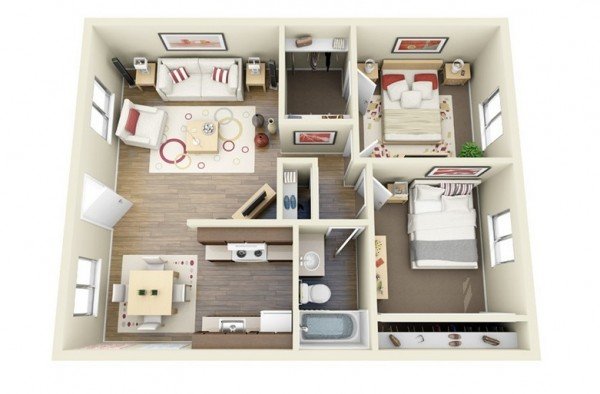 A compact design that is bright and light with plenty of natural light in it. The kitchen is small but well designed.
6.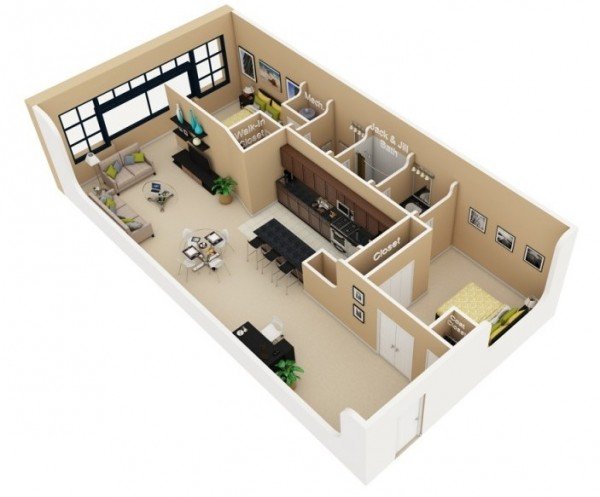 This apartment has an easy open flow because of is layout.
The bedrooms are all situated on the opposite sides with their own bathrooms.
7.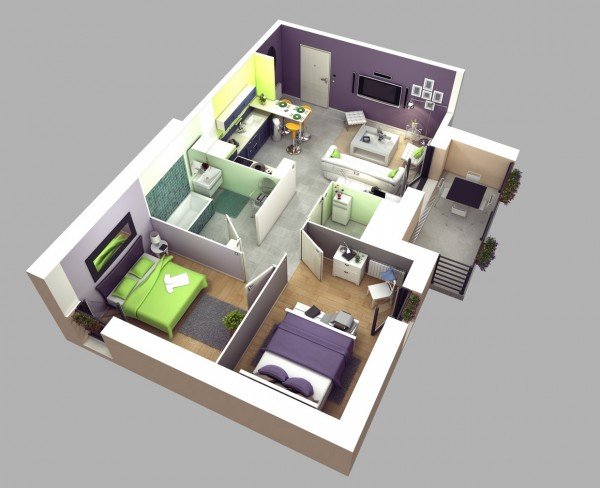 Fit for young couples, this one has lovely combination of greens and purples with a modern design.
8.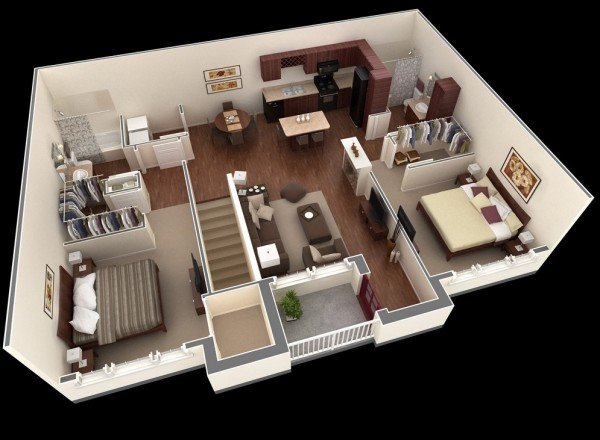 This one has a second floor option. In the upper area is a small kitchen, living room and small terrace.
9.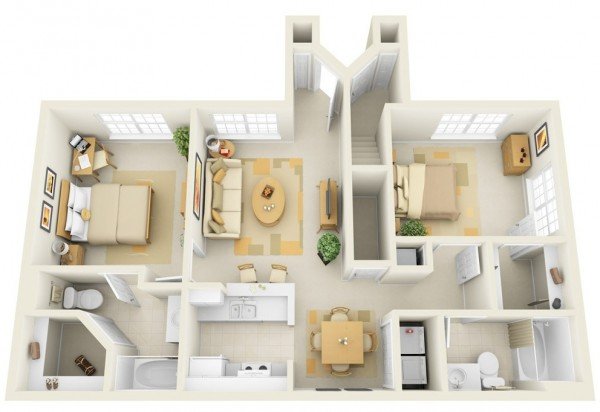 Beautiful relaxing colors are used in this apartment. Another plus are the windows and walk-in closet!
10.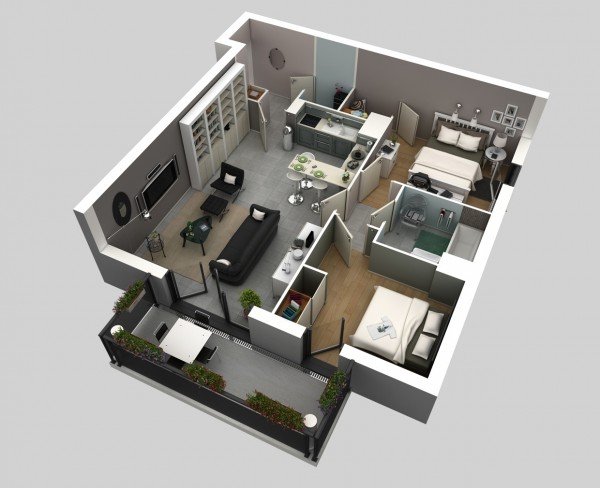 Perfect for a man because of its hardwood floors, charcoal walls and an overall masculine design.
11.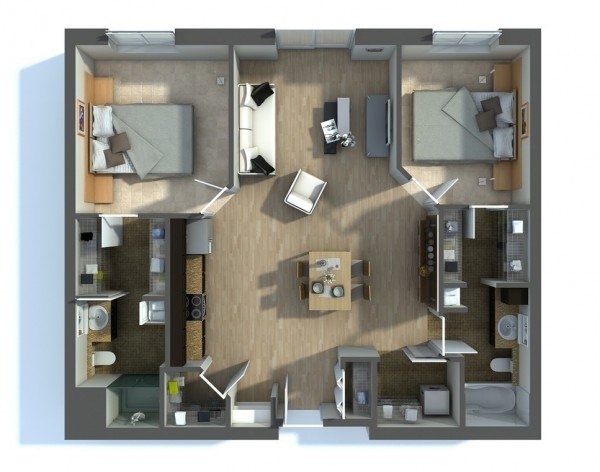 With natural light that spills all over the place, the apartment look even more luxurious with this open floor plan.
12.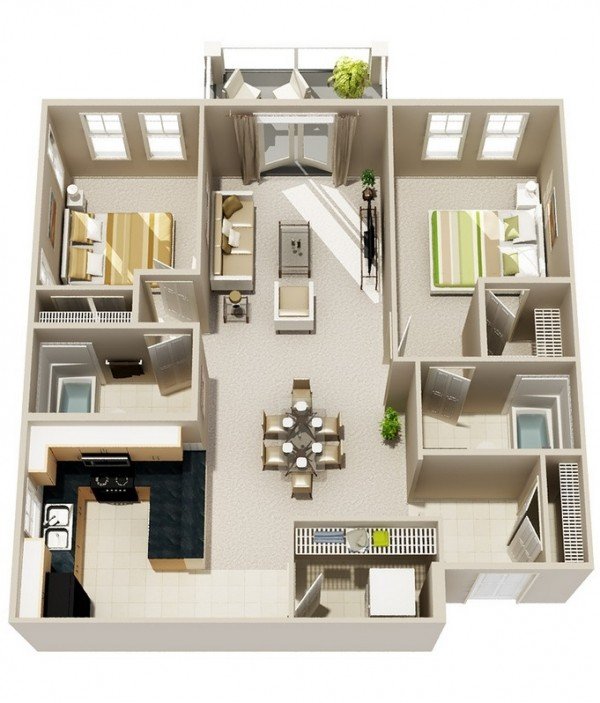 Bold stripes of the beddings add more interest to this space.
It is nice that this one has a spacious living and dining area.
13.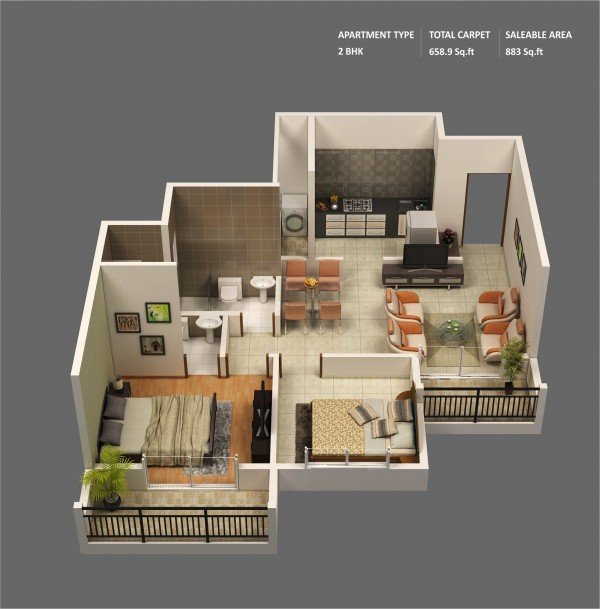 Beautiful details are seen in this apartment from smooth tiles to rich hardwoods and the lovely choice of furniture too.
14.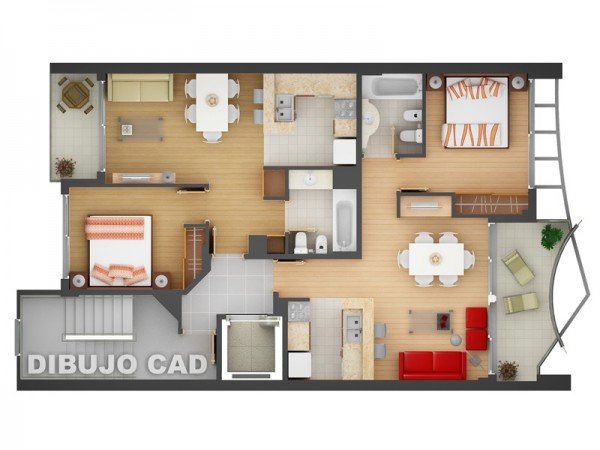 If you live with another couple in your apartment, this layout is good because it doesn't just have two bedrooms and bathrooms but also two living rooms. But you've got to share the kitchen, at least, for some bonding time too.
15.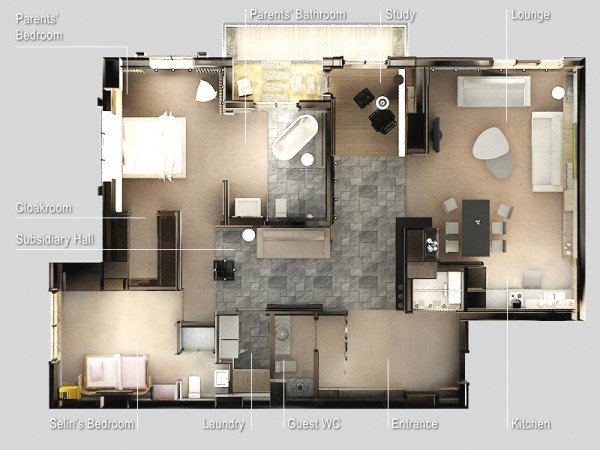 This apartment has a laundry, guest bathroom, a study, cloakroom and other area that you would like to have.
It has a Zen-like feel with its usage of colors and materials.
16.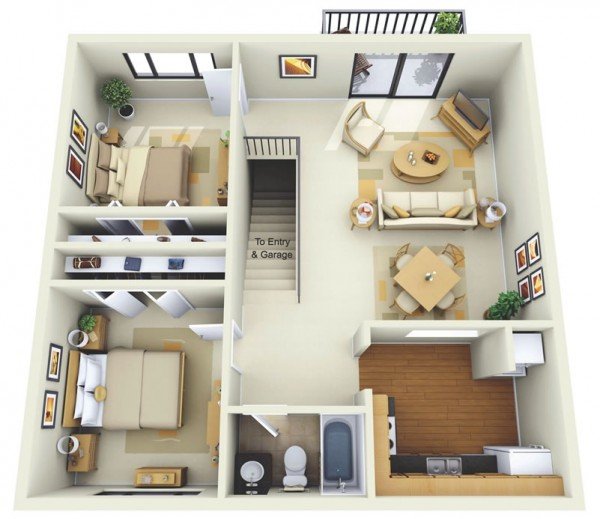 This one has a simple design provided an easy access to the entry and garage.
17.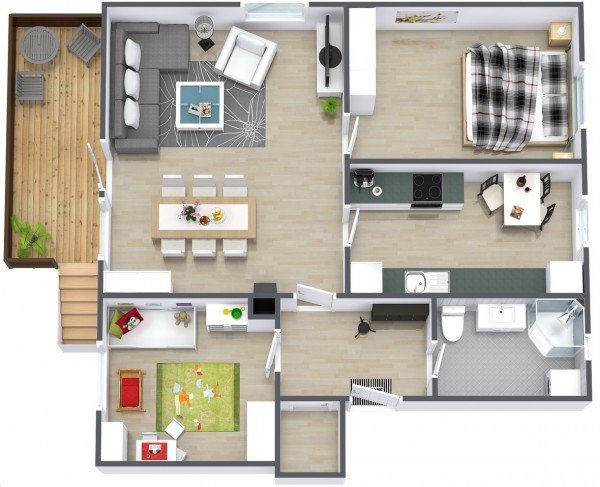 I like the wooden deck here which is perfect for relaxation.
The layout of this apartment is really nice and is good for a small family.
18.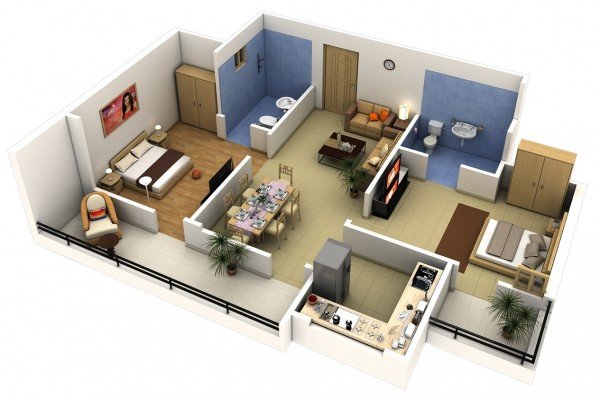 The blue tiles in the bathroom adds some pop of color in this apartment with a neutral color palette.
19.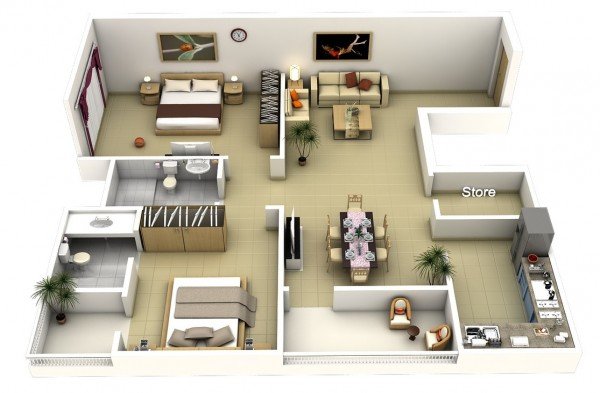 I like the look of this one. One of the bedrooms has its own balcony and the living area is quite spacious too.
There is even a storage area and another balcony that is larger than the one in the bedroom.
20.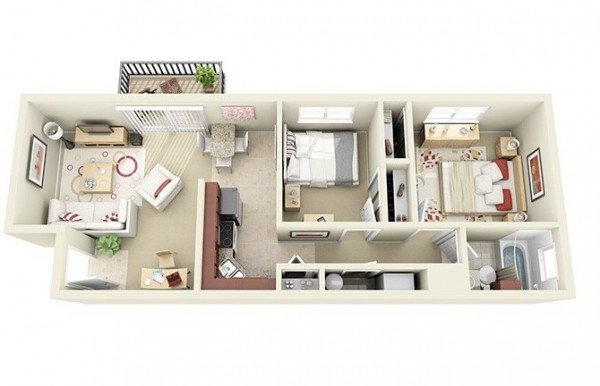 If your lot has a rectangular shape like this and a small width, then this can be a good layout.
How do you find the apartment plans we featured here? I know you will find this useful especially if you are planning your own apartment.
You can get ideas too on how you can decorate your space. The ones featured above have two bedrooms but you can also go with one bedroom apartments if you are the only one living in there.