Contemporary Loft 44 in Brazil Highlights Design and Art
These days, even apartments have lovely interiors. We have seen many apartment designs that prove that these spaces can actually look as comfy, cozy and sophisticated as other homes. Of course, the design and layout would depend on what the owners want and how the designer interpreted the design for the space. Today, we will show you an apartment loft with a stunning artistic design.
The apartment is called the Loft 44 located in Praia Brava, Brazil with a 220 square meter space. It is owned by a busy married couple who wanted to have a cozy home where they can relax especially during weekends. It has a living space, kitchen, dining, bedroom, bathroom and entrance hall. What made the loft interesting is the combination of design and art seen in the interior. And I'm sure your going to love it!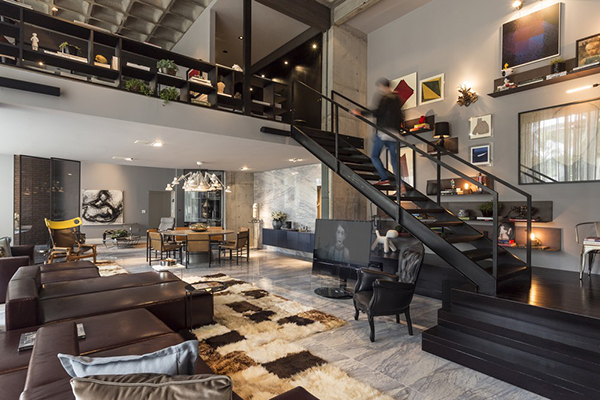 The apartment looks really beautiful with earth colors and other elements that completed the sophisticated appeal of the space.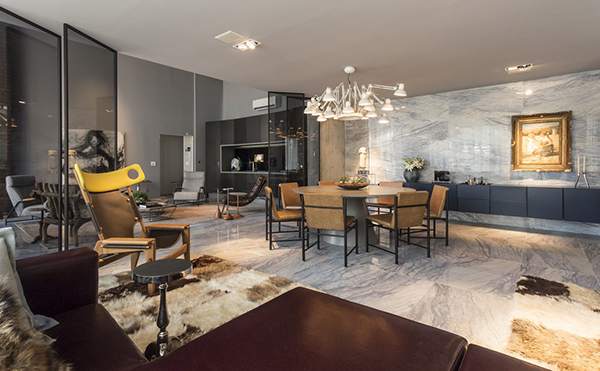 You can see a combination of soft and hard lines in the interior from the sleek lines of the furniture to the softness of the area rug.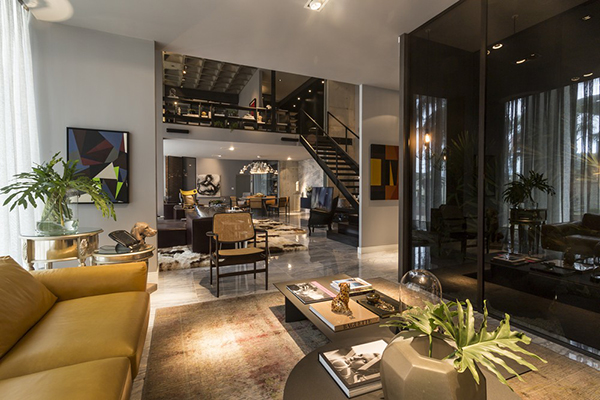 The family room has a relaxing yet elegant feel too. Note the abstract wall decors and the unique coffee table.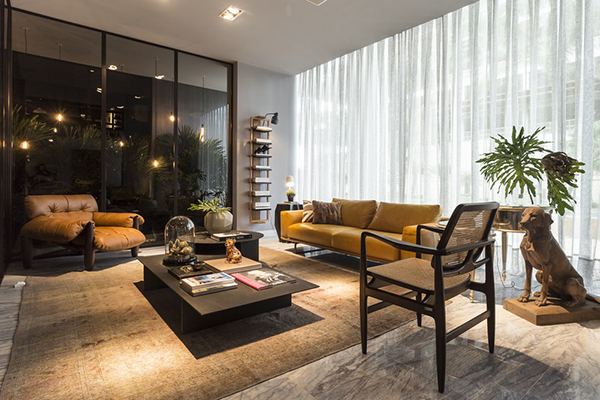 I like the look of this area especially with the black glass and soft white drapes on the backdrop. The bookshelf looks interesting too.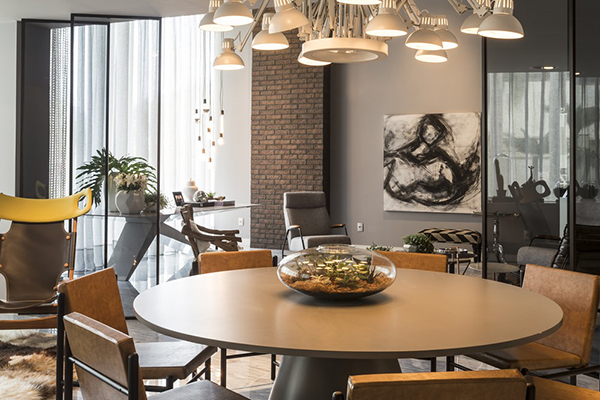 The lighting in the dining area has that industrial style but fits the contemporary design of the interior.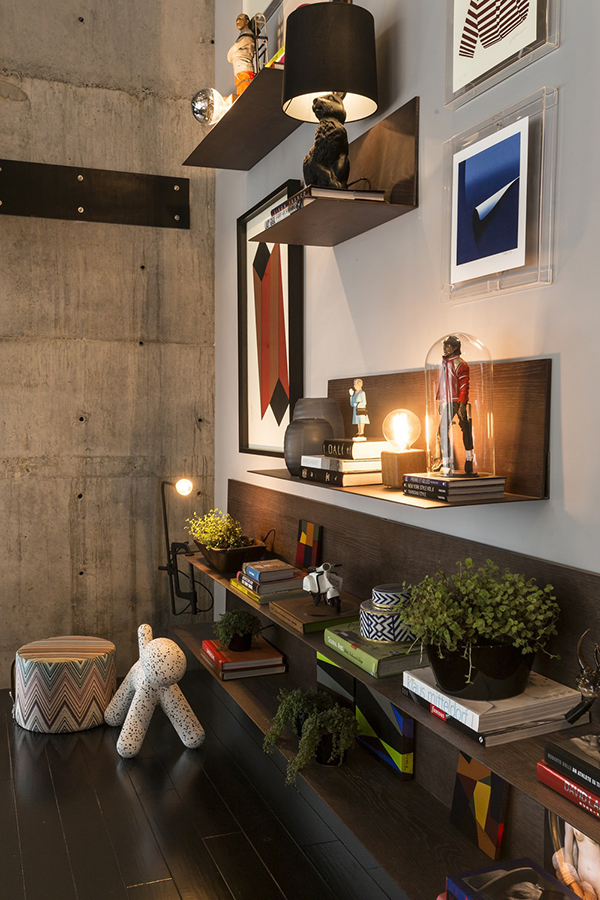 Take a look at the many artistic elements in this wall shelving. Pretty nice especially with the addition of potted plants.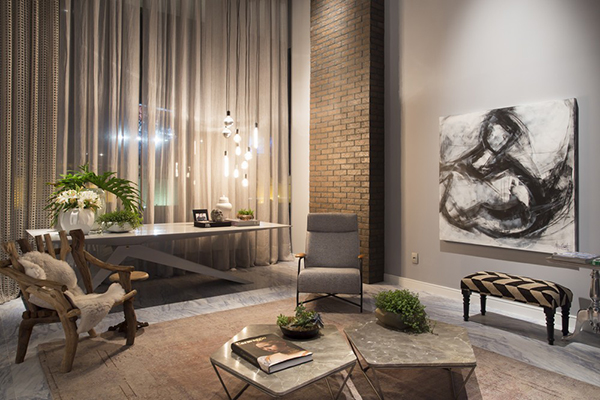 That mother and child painting is lovely and very much artistic! The set up of this area is beautiful too.
You can find an eclectic mix of furniture in this space with a unique long table, natural chair made from driftwood, a geometric table and a pretty bench.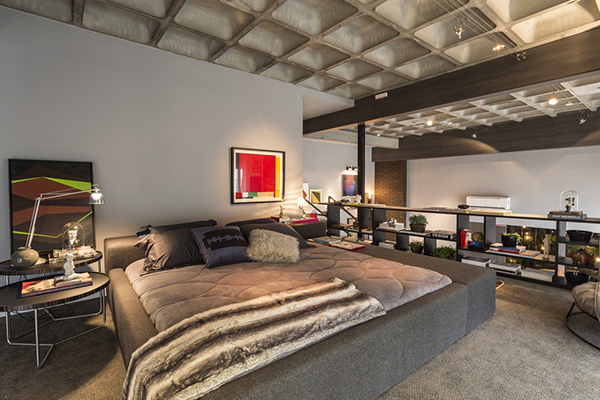 In the loft, you will find the bedroom. It has a hint of industrial design too.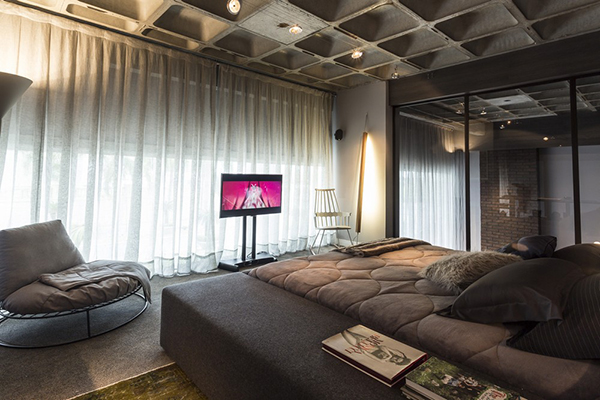 Look at the design of the ceiling and how relaxing the space turned out despite the architectural details.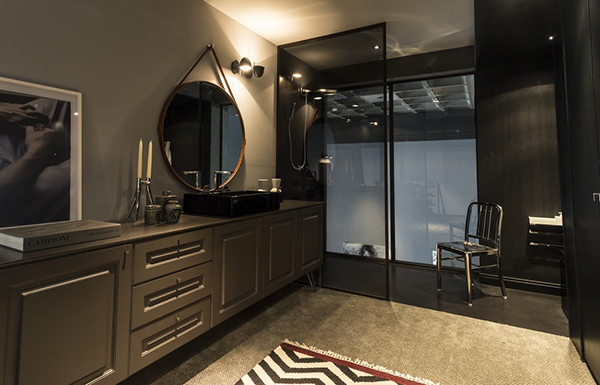 The vanity area has that circular mirror and the colors are warm yet sophisticated.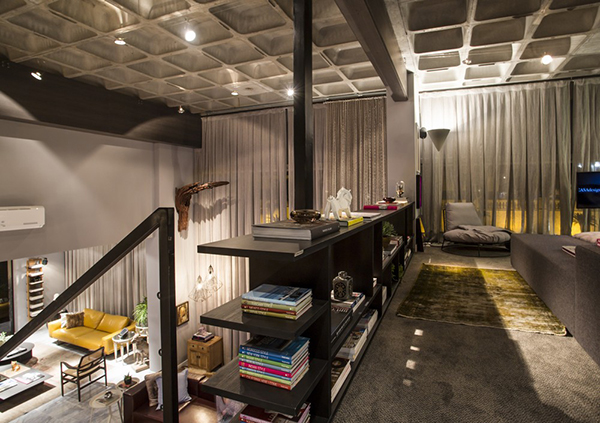 The railings were turned into a bookshelf which is a good idea.
And this is the floor plan of the loft apartment in case you were interested of how the layout was done.
Designers Salvio Moraes Jr and Moacir Schmitt Jr of Casa-design Interiores deserve an applause for the job well done. What they did to the apartment was just amazing with a warm and welcoming atmosphere bought by the natural light as well as the beautiful design. In every corner, you can see how art was incorporated in the apartment which is an amazing feature of this modern dwelling. What can you say about this loft apartment?