Hillside Sanctuary: A Wooden Modern House With Stunning Interior
Today, we are going to show you a house made of wood. Yes, we will feature a modern house with an interior that will make you feel relaxed due to the wood's cream wall colors. The furniture in the house perfectly fitted to the concept of the house. Even the decorations were well chosen resulting into an interior with warm and calming aura. It is called the Hillside Sanctuary which got its name because of its hilly location. The beauty of the house would also brush your worries away like what an actual sanctuary can do.
Lisa Staprans of Staprans Design designed the interior of this modern wooden residence located in Portola Valley, California. Once you see this home, you will get a cottage-y feel while inside a modern home. It's like a fusion being two styles but still came up with a modern and close to contemporary interior. Want to know what we are talking about? Then check the pictures of this Hillside Sanctuary.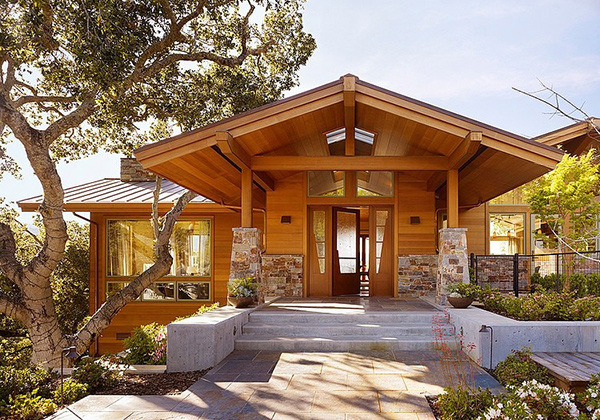 An entry path with concrete and stones- isn't this welcoming and inviting?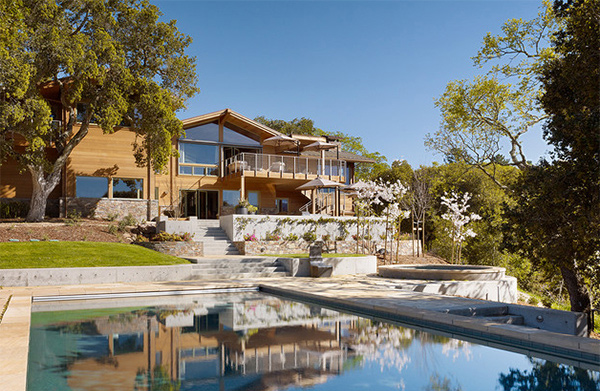 At the back of the house is a large pool and a well landscaped garden.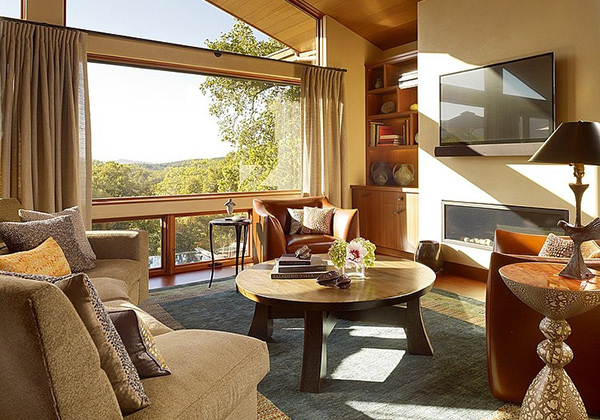 An area rug defines the living area where you can also see well-chosen furniture that fitted to the home's interior.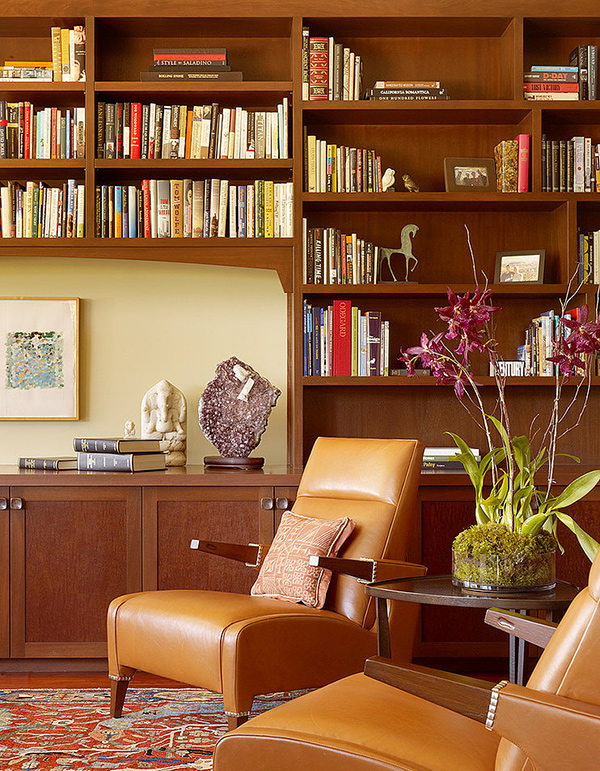 These chairs are not just gorgeous but can also offer comfort to those using it.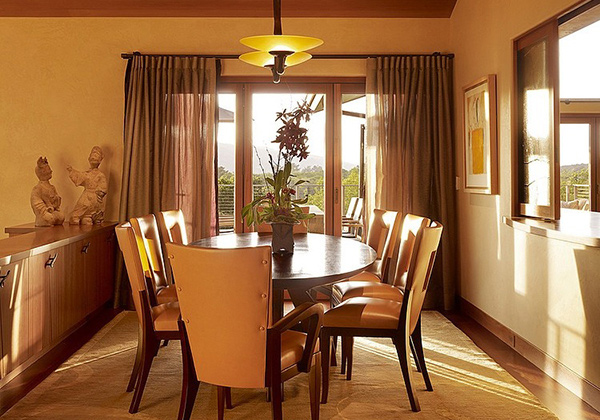 Aside from the comfy seats in the dining area, the minimal decor in it warps up for cozy dining time.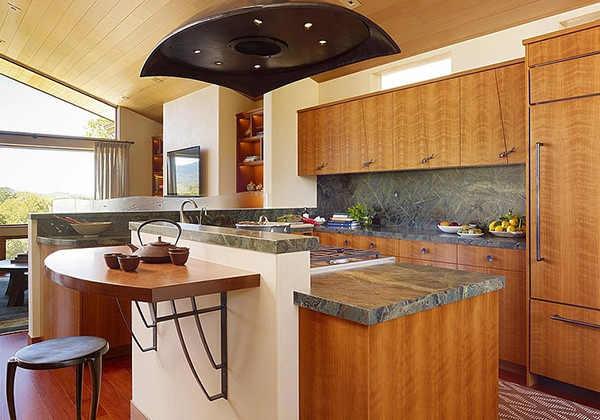 Isn't this kitchen lovely? The wooden cabinets, marble countertops and backsplash and the other things in this kitchen worked well together to get this look.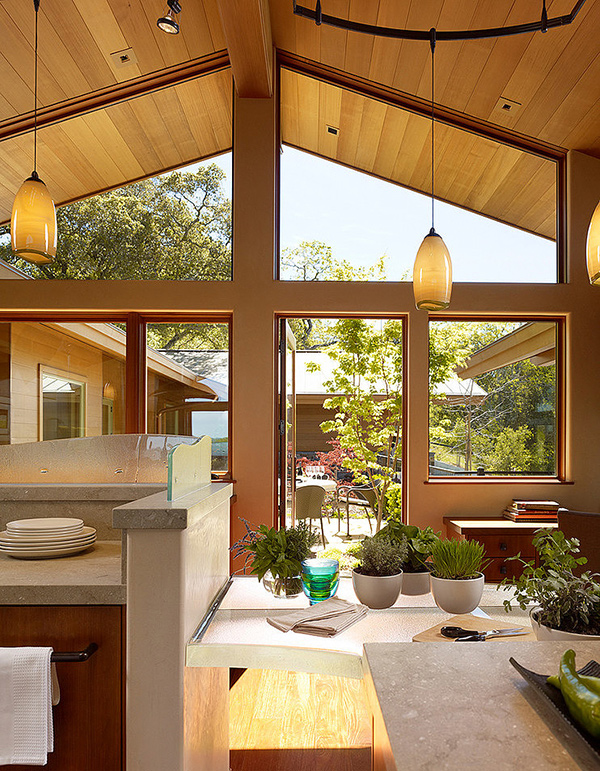 Look at all these plants on the countertop. It brings in nature to the kitchen and creates a better ambience while preparing food.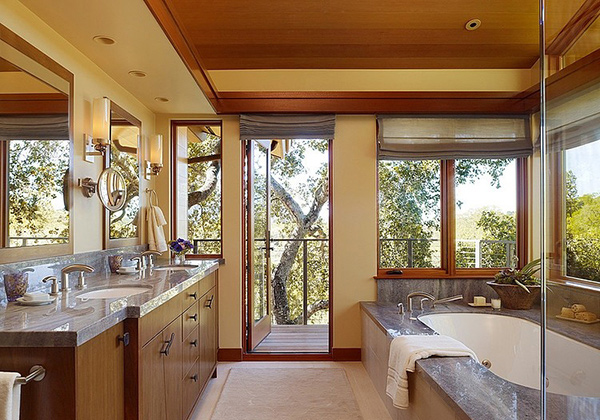 A luxurious bathroom in cream and wood. Putting mirrors and glass windows around it gives this bathroom a larger look.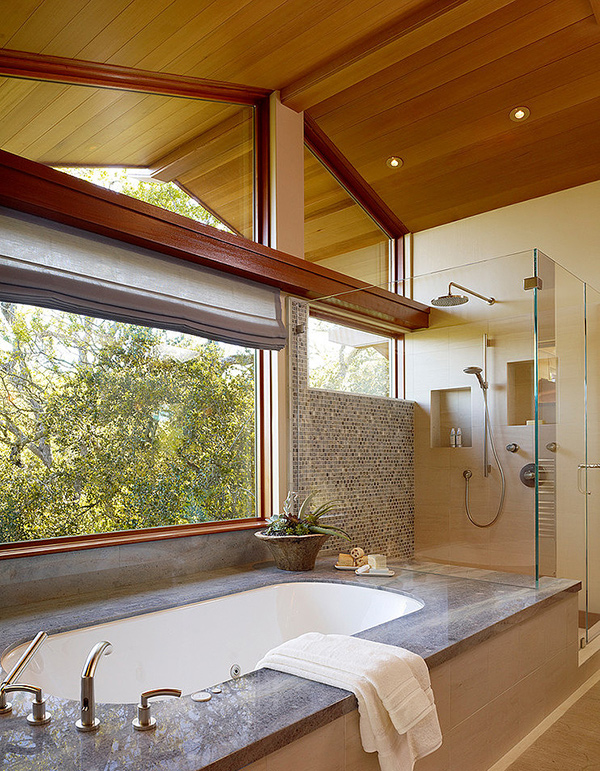 A closer look at the tub with marble top and the shower with mosaic tiles enclosed in glass.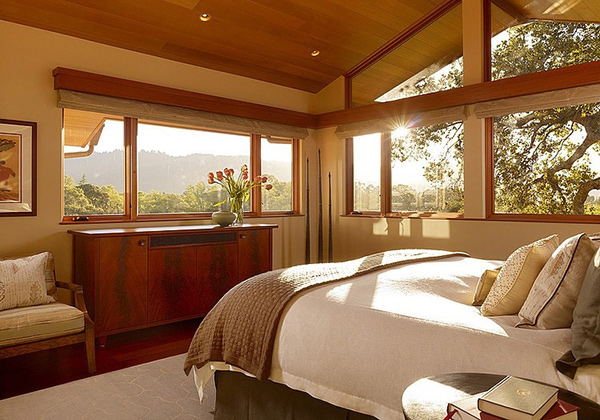 The bedroom have sloped ceilings in it but instead of being a hindrance to beauty, it actually became an asset especially when glass was added to the openings.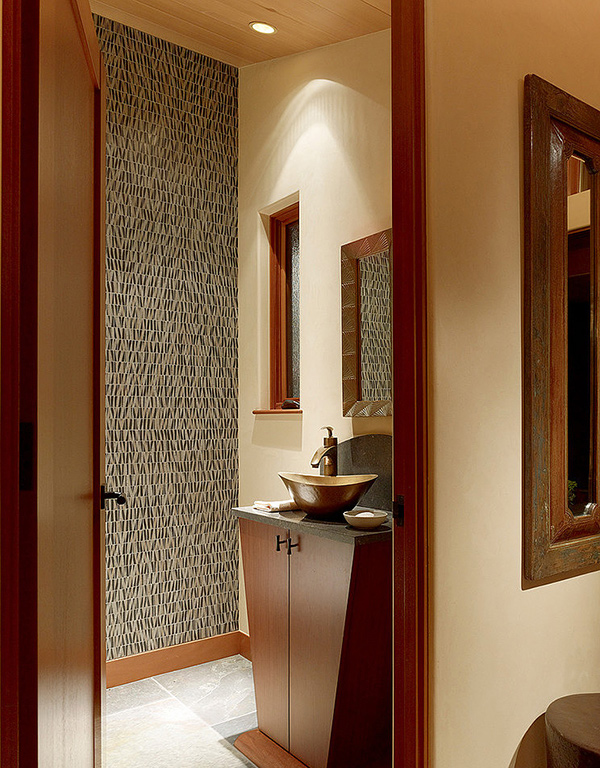 The vanity is a beautiful piece especially paired with the sink with a unique design. The wall tiles are accentuated this area.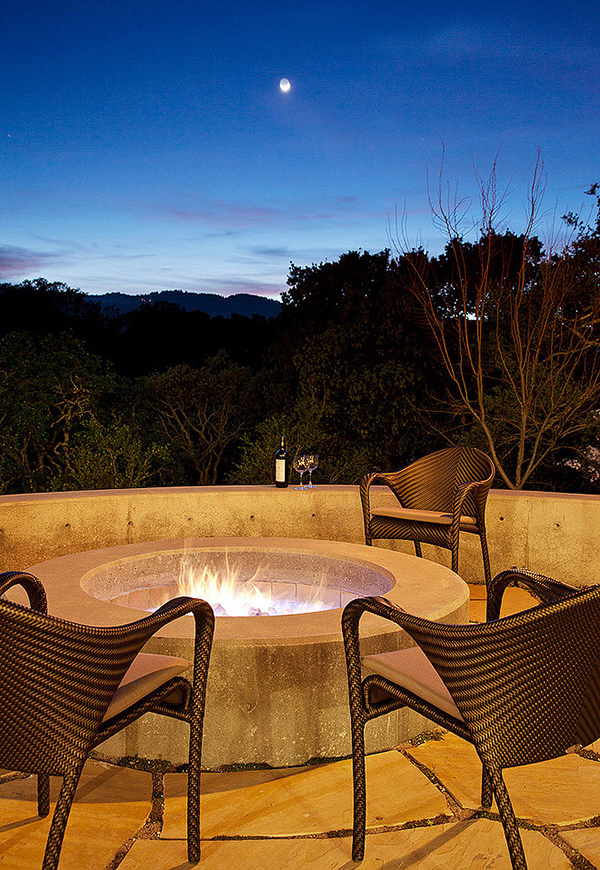 Outdoors, there is a pit fire that will give warmth to those who would spend their time outdoors.
You would say "ah" and "oh" upon seeing the images above. You would realize that even a modern home can get that natur-ish feel only if we try to. After seeing this house, you might have that urge to call Lisa Staprans of Staprans Design so she can do your home's interior and get a similar ambiance to the Hillside Sanctuary! But if you are on a different place and would be impossible to get Staprans, then show you designer these images and for sure he will know what to do with your interior.