Grab Your Favorite Book in 20 Tranquil Home Reading Areas
Merely adding a chair and a reading light can make a serene reading area for you!
Love reading? Well, most of us love reading because when we read, we are seemingly brought into another place and we get to learn a lot of new things too. That is why, both young and old love to read from fiction to non-fiction books. Aside from the actual books which we can flip the pages with, we can also read through kindles, tablets or iPads too. But nothing really beats the feeling when you could flip through pages of paper! If you love reading, it would be best to get your own reading space in the house. Agree?
If you gave a nod to the question above, then you will love this list we have made for you today. We collated different spaces that used chairs for their reading areas. Yes, those that merely added a chair on it to make a private reading area. Most of them are placed near bookshelves and windows. These could either be in the living room or bedroom or even on an entry area. You can actually turn any useless space in the house into a reading area. Even a corner will do as long as you put lighting in it to aid your reading. So, here is the list you have been waiting for!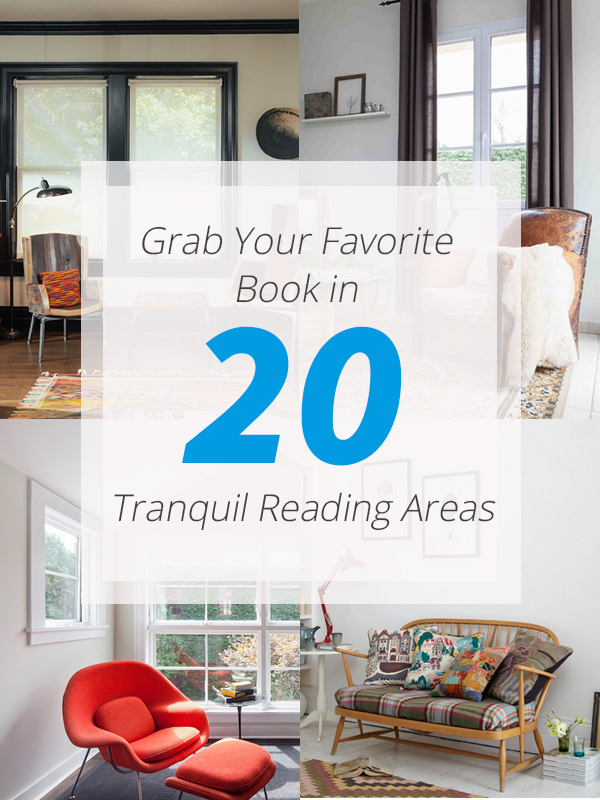 1. Birmingham House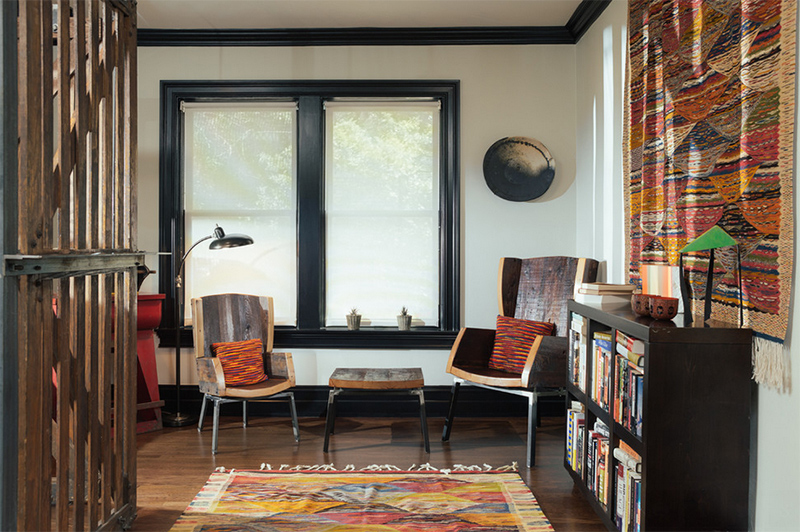 Beautiful wooden chairs are used for this reading area with a Moroccan rug on the floor and on the wall. I admit that the chairs caught my attention first because of their natural wooden look.
2. TaC studios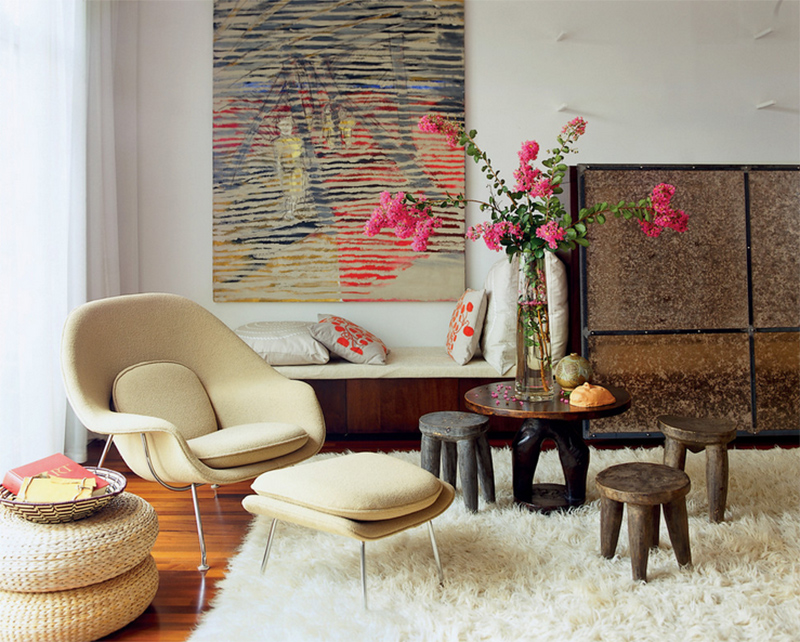 The synergy between the modern features paired with the African sculptural elements in this area with comfy reading chairs and a bench is beautiful. This is part of a large living room with a similar vibe.
3. Seattle Craftsman Home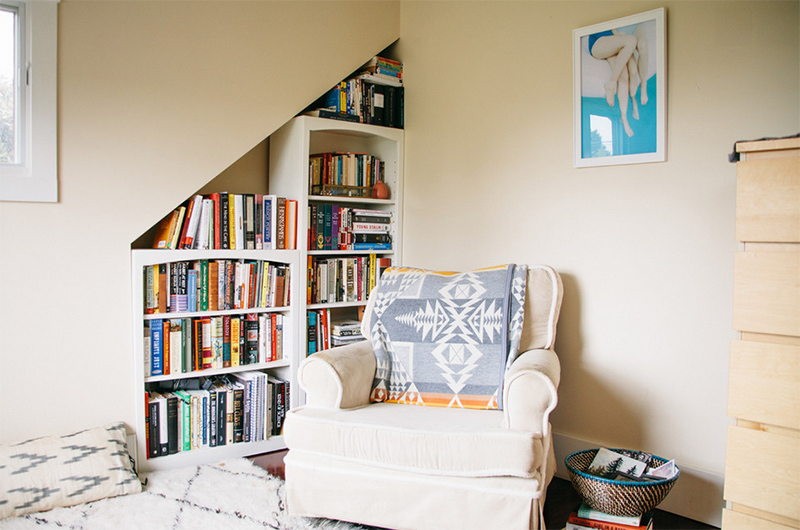 A small spot in a bedroom intended for the owner's private reading time. On the walls are floating shelves that are space saving as it is built-in.
4. The Japalachian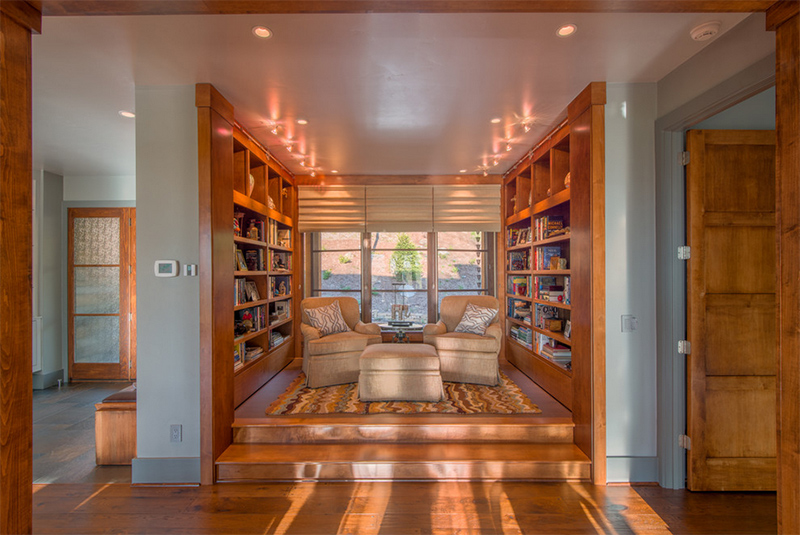 A cool small space for a home's mini library with comfy reading chairs. If you have a spare room in the house or a small area that is not used, turn it into something like this!
5. Bouldin Creek Residence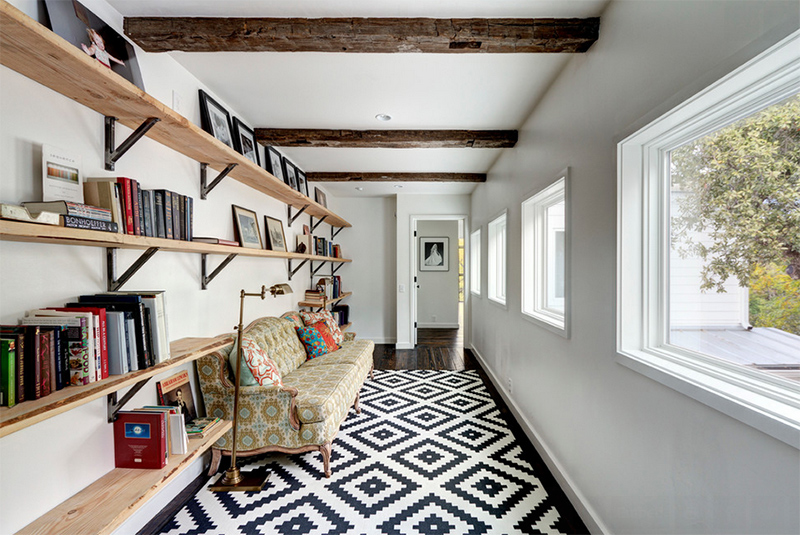 You can also simply add a sofa with books around it for a reading area. Letting it face the window is a great idea. That carpet they used is something I am digging!
6. Martha's Vineyard Summer House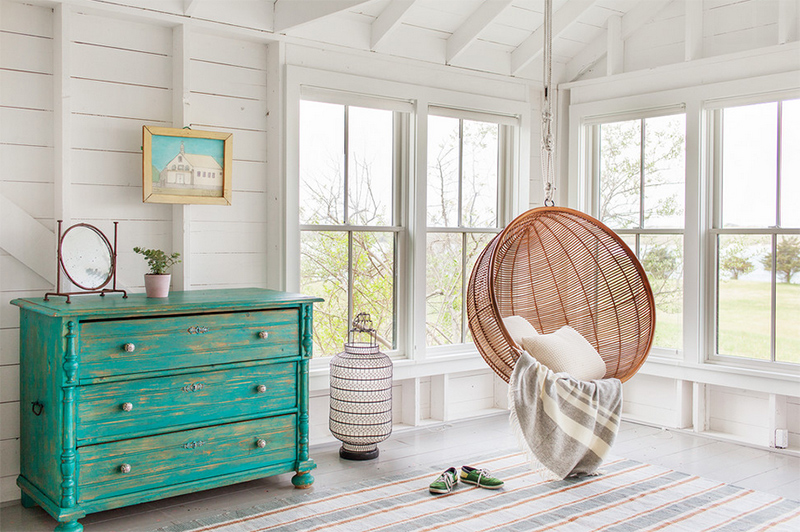 A cozy reading nook with a hanging chair and distressed furniture. Isn't this a sweet corner to open a book with the light from the windows?
7. Private Residence – Hudson, NY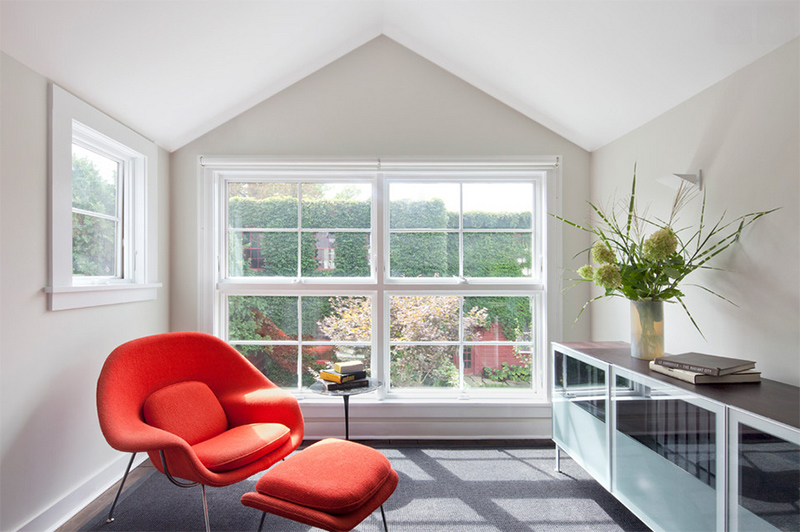 A modern womb chair sits in this transitional family room in striking red color. Imagine yourself putting your fit up on this chair while reading a book! Its location is indeed the best spot for a reading area.
8. Eclectic Living Room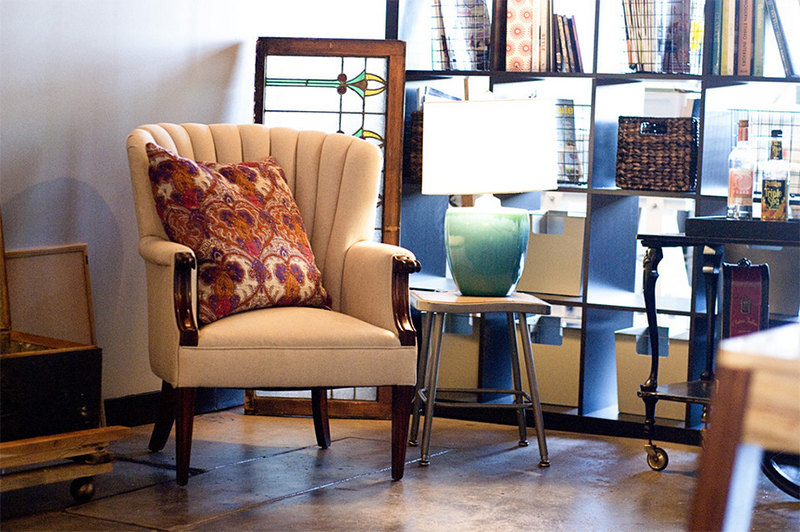 You can also simply add a lovely comfy chair on one area near the shelves where books are stored. Note the beautiful backdrop of a stained glass window propped at the back of the chair, and the creative used of wire and woven baskets for the shelf.
9. Eric Fisher Residence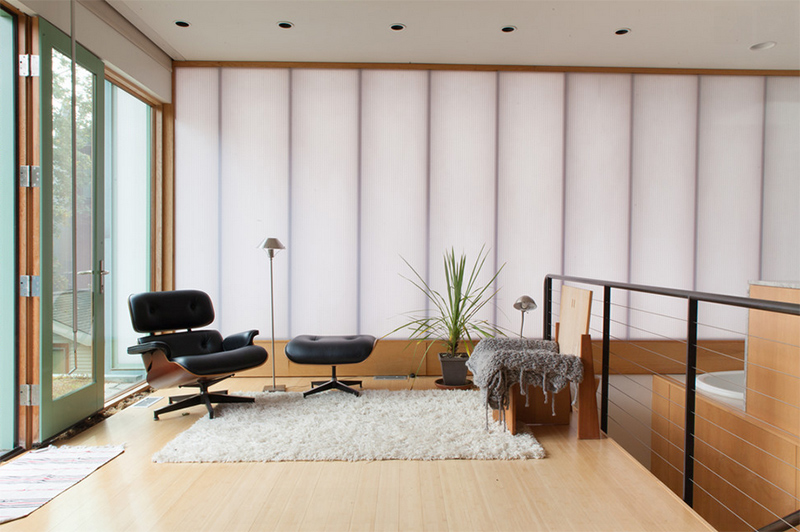 A contemporary reading space with stunning walls that seem to light up! That Eames lounge chair and ottoman is a perfect piece for this space. The addition of a white shag rug adds a soft texture to this area.
10. The Overlook at Heritage Hills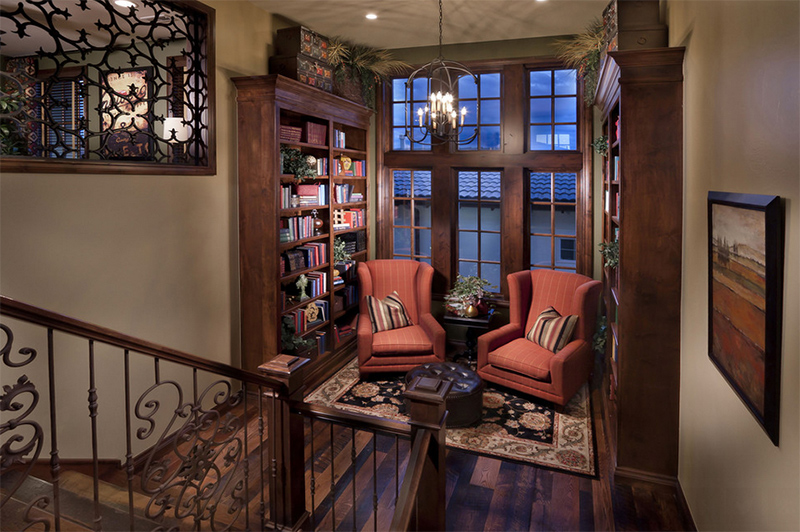 If there is a space on your staircase landing, then why not create a stairway library like this one? This Mediterranean space nailed it by adding this lovely reading area that might give you a flashback of some classic movies you have watched before.
11. Ansley Park Tudor on the Hill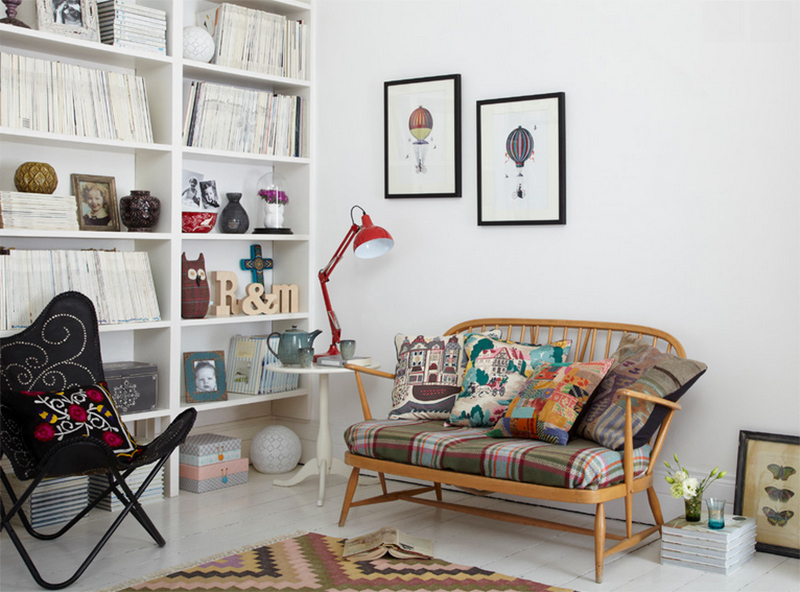 Love the variety of prints on the throw pillows and the tartan print on the seat of this chair. Another lounge chair has details beautiful details on it. The throw pillow cover looks gorgeous in pink and yellow flower embroidery. Notice that the bookshelf has white books on it which I suppose was covered by the owners. There are some pretty decors on the bookshelf too.
12. Lake Minnetonka Conservatory
This one is a screened porch with blue violet furniture. A tufted round coffee table is the center of this area. Reading a book with the light from the sun would be very relaxing. The furniture sits on a cow hide in plain beige color.
13. Hidden Bungalow and Gatehouse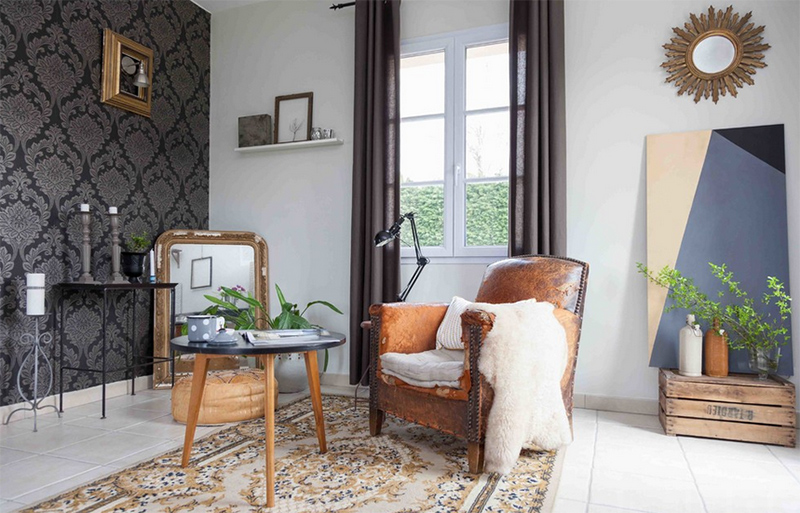 Damask walls! I'm digging that wall and the lovely pieces of furniture too. A rustic chair with a fur is seen here wherein a reading lamp is placed beside it. A distressed frame for the mirror is propped on the floor near the table. Simple window treatments are also used here which is a good thing so that the space will not look over decorated.
14. Dash Landing Farmhouse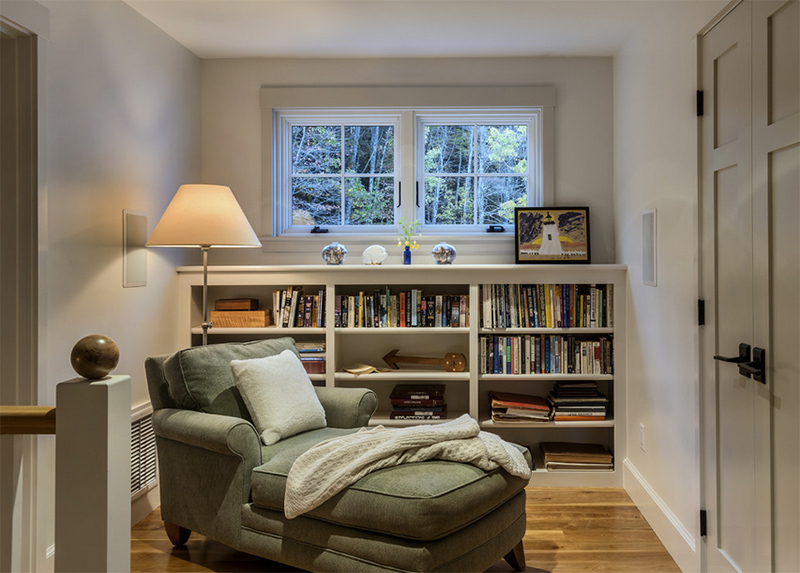 This one is also in a staircase landing. Because there are windows, a low bookcase is added in this area. A lounge chair with a tall floor lamp is used for reading.
15. Tamara Mack Design – Interiors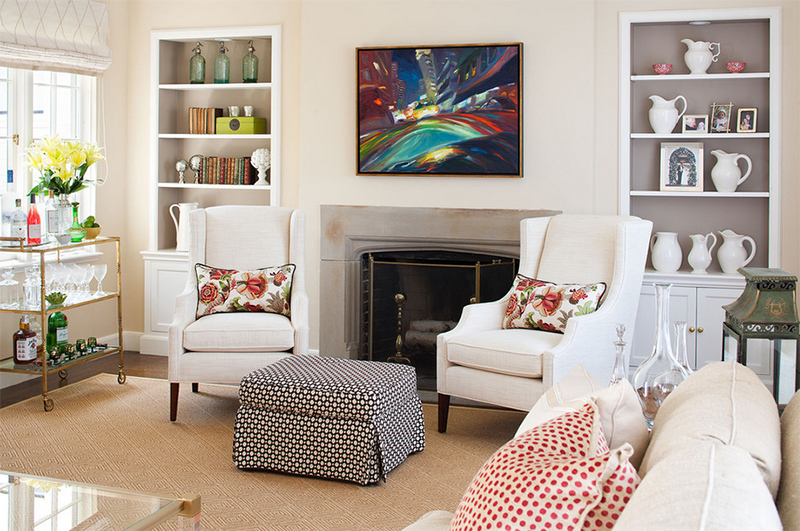 A gorgeous eclectic living space has a reading area just near the fireplace. White comfy wingback chairs are with floral throws grace this area. Another stunning feature here is the painting above the fireplace. Love that bar cart too!
16. Mill City Loft Remodel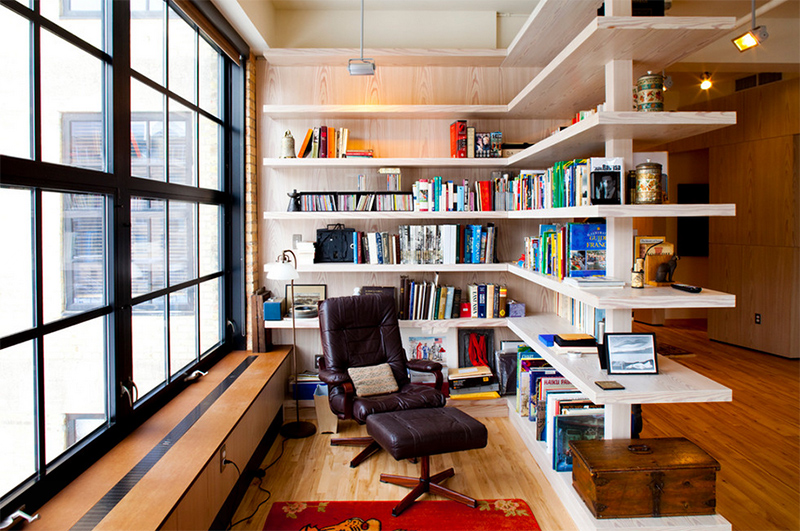 An L-shaped bookcase separates this mini-library to the other areas of the house. You can see here a wooden bench with a convenience outlet- isn't it a great idea for a reading space? I know you can notice that comfy chair and ottoman with upholstered leather.
17. General Photos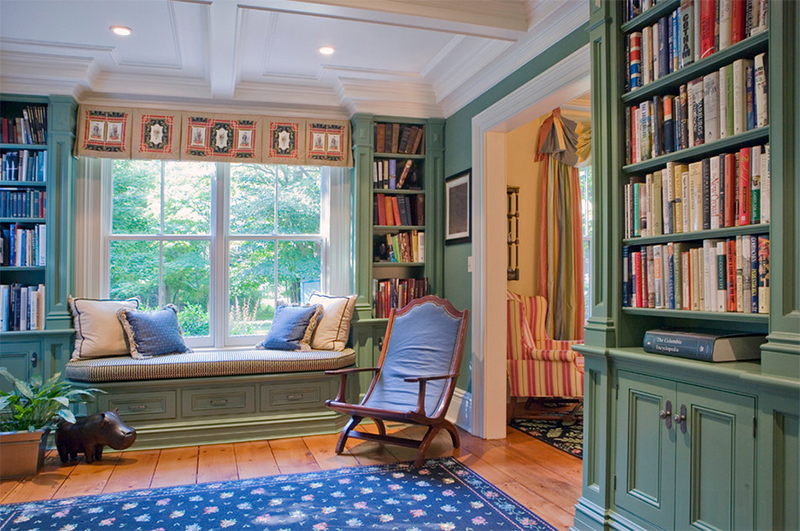 A traditional home office was gifted with a bench near the window where bookshelves are added on both sides. You can also see here some unique decors just like that pig sculpture on the side that balances the look with that wooden chair.
18. Little Silver, New Jersey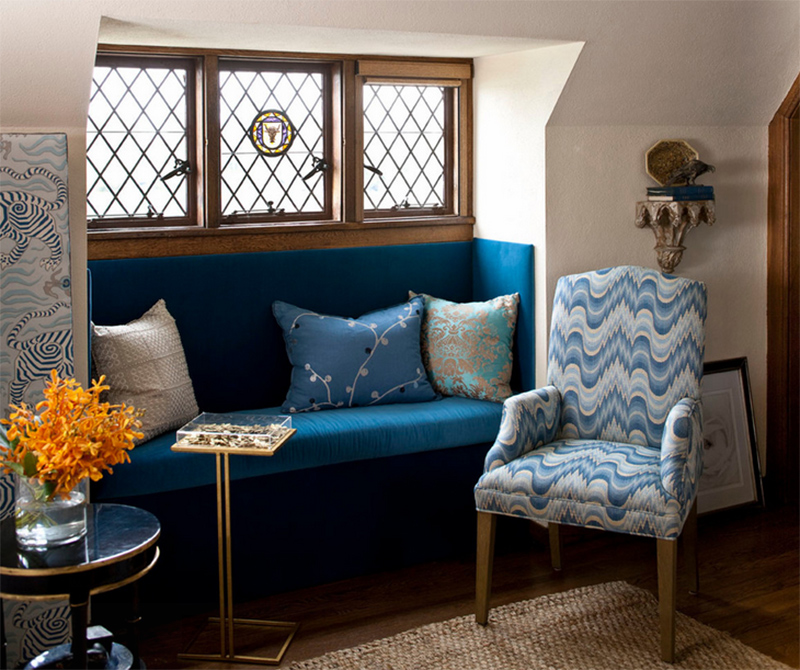 Love the colors of this space! Blue is everywhere! Using different colors and prints for the throw pillows work well for the area. It has windows with a twist of traditional design. But this is a contemporary space that you will surely love. Reading a book here would be awesome!
19. Cochrane Riversong – Innovations by Jayman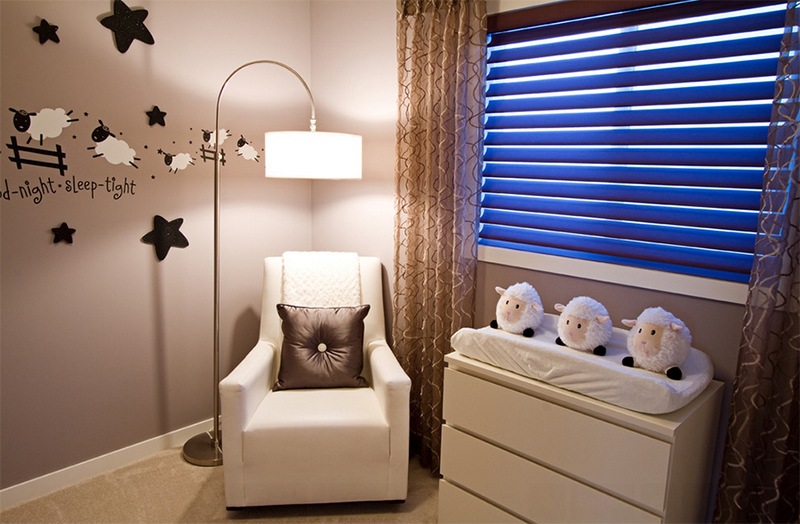 A cute modern nursery is provided with a reading area merely by adding a comfy white chair with throw pillow and a curvy floor lamp. I find the sheep details very cute especially those jumping on the walls! What a funky way to decorate a modern space!
20. Modern Craftsman
This reading area that is located in the entry of the house has under window storage and house plants. I like it that you'll be surrounded with all these natural beauties while you absorb yourself in a book! Modern craftsman design is indeed love!
Reading a book in any of the spaces above would be awesome. I am sure you will agree with me! It would surely be nice to have a reading area like the ones above. You can simply bring in a chair and some lighting for your reading. But you can also be more creative in making your own reading nook. It could be a bench near the window or under the stairs. There are different ways to add a reading area. That depends on your space, your needs, your budget and your style preference. So, which of the spaces above do you love the most?