15 Chic yet Functional Teen Girl's Workspaces
A teenager considers the bedroom as a study area, work area, entertainment area, music room and many many more. That is why, most teen bedrooms would contain many stuff and furnishings to suffice the teen's need. One of that is a workspace where they can work on their projects and also on some hobbies. When we speak of girl's workspace, expect it to be full of colors and chic stuff. It can be decorated minimally or it can also contain lots of lovely stuff.
Since teen workspaces are located in the bedroom, it is designed in harmony with the bedroom's interior. It also occupies a small area but can be very functional. Now, let us take a look at a collection of teen girl's workspaces for your design inspiration. Check how each one was made with a touch of creativity, showing every girl's distinct personality. Here we go:
Comp 772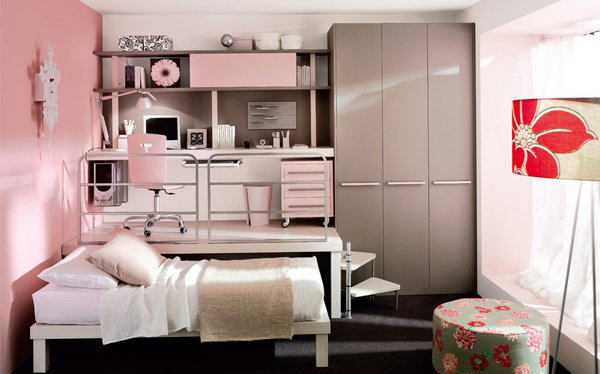 A workspace elevated inside the bedroom making it appear like a mini-mezzanine. It made the room look unique and organized.
Paradise Floral Quilt & Sham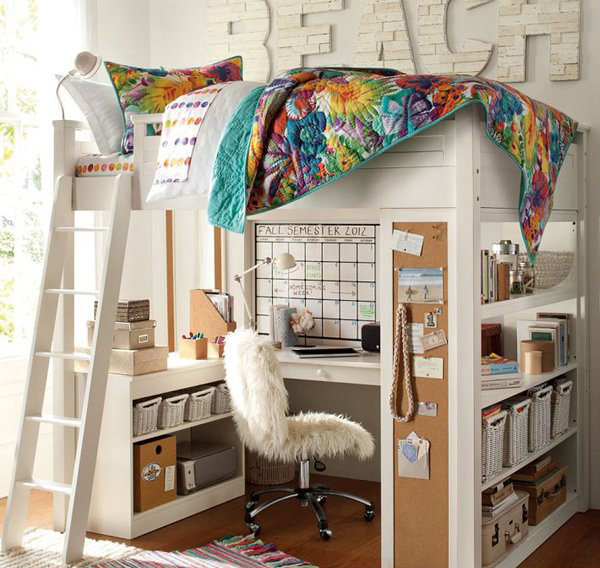 Space saving loft bed with a work area below it. This one can surely give a teenager a bedroom that she had been dreaming of.
Clei 4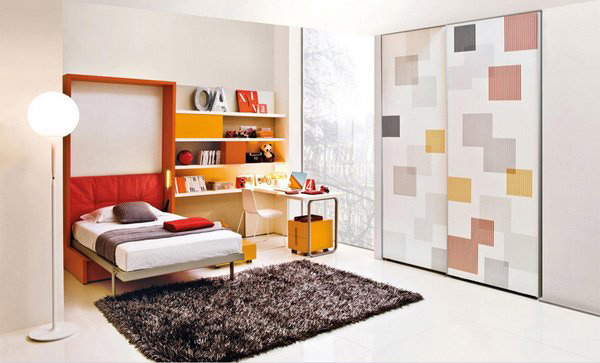 A modern bedroom with a working area right next to the bed. It also connected the L shaped desk to the storage areas.
Comp 759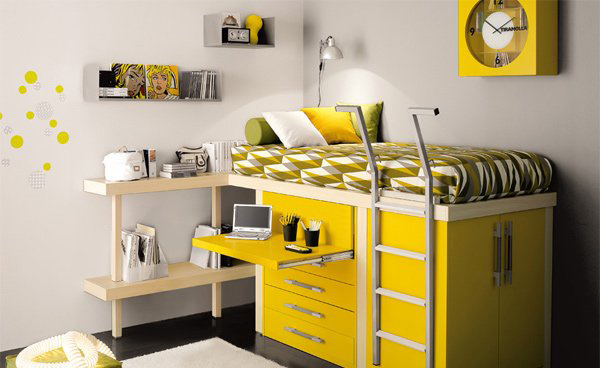 Another space saving workspace that is attached to the bed. Drawers are also placed under it. This type of table can be kept when not in use.
Room Girl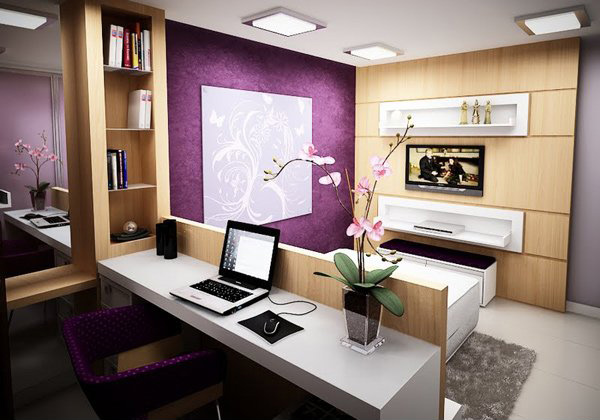 Lavender shades look good in this bedroom with a simple working area that occupied a small space.
Clever Ochre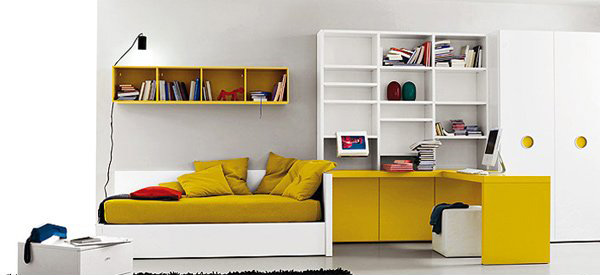 Yellow looks good in this bedroom with a small space but was utilized smartly. A work space in the bedroom would surely be helpful for a teen girl.
Beadboard Basic Corner Desk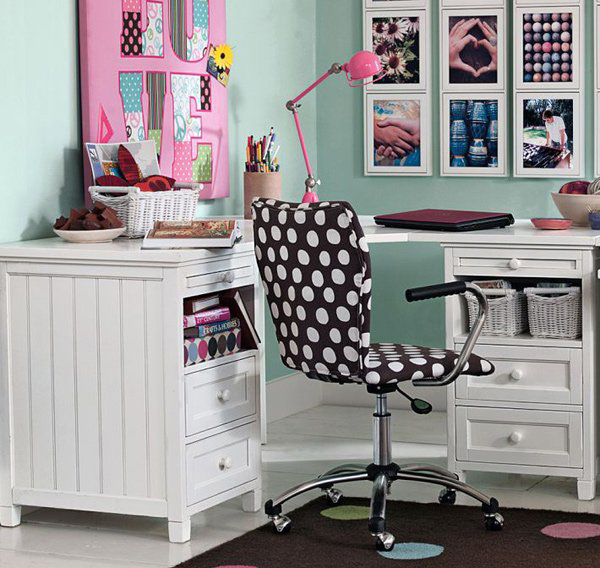 So girly isn't it? Polka-dots were used for the chair and framed pictures gave its wall a unique design. Quite great for a teen workspace.
Comp711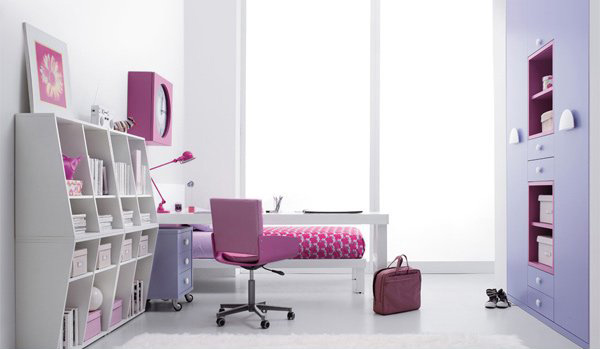 A simple work area inside a girl's bedroom in white and lavender shades. Notice also the well-organized storage space near the working table.
Spring Ballerina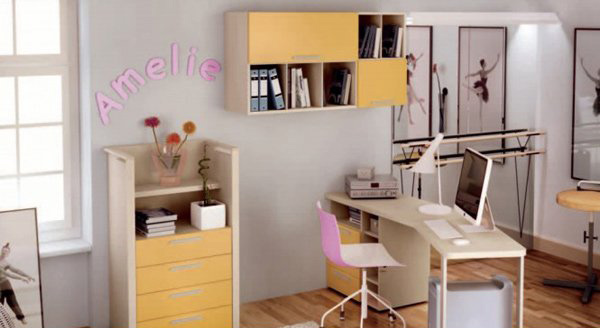 This workspace may appear simple but if you take a good look at the stuffs around it, you can sense that this one belongs to a dancer or a ballerina.
Clei 1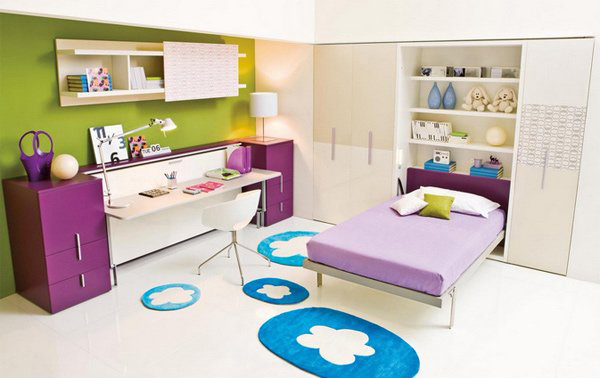 Good combination of colors for this bedroom with workspace. It utilized the wall area for the workspace and some cabinets, too.
Beadboard Space-Saving Desk + Hutch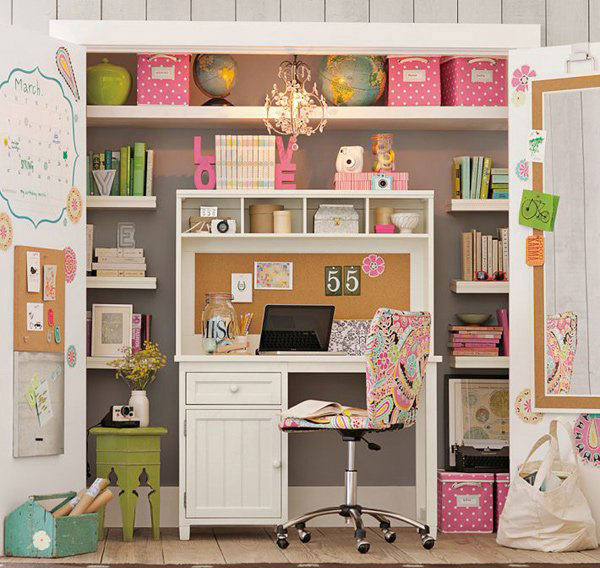 You can maximize your space using a compact desk with built-it drawers and even a beadboard panelling that gives an added style. This can be any girl's dream workspace!
Orange and White Youth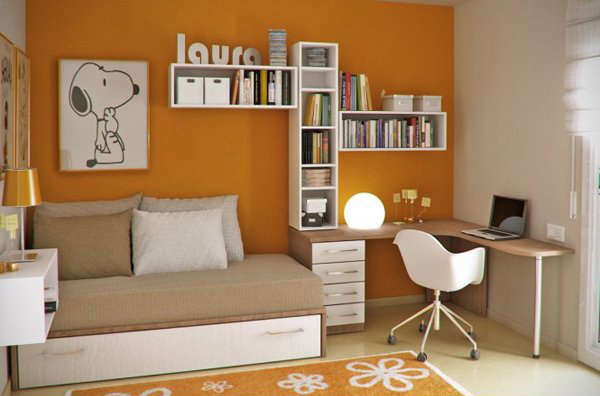 Yellow orange for a bedroom? Why not? The use of neutral fabrics and wood made it all look amazing. Check its workspace with an L-shaped desk making use of the space in the corner.
Cubes
Lovely isn't it? A simple table can already be good for a workspace. Just add some chic stuff and there you have it! A workspace that a teenage girl will surely love.
White Elfa Teen Workspace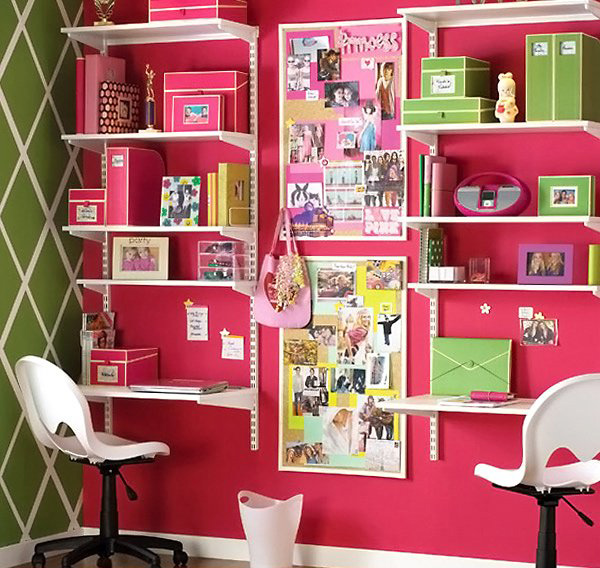 This shows a workspace and storage area in one! This can also allow shared spaces for two lovely teens who occupies the same bedroom. Very neat isn't it?
Urban Shingle Style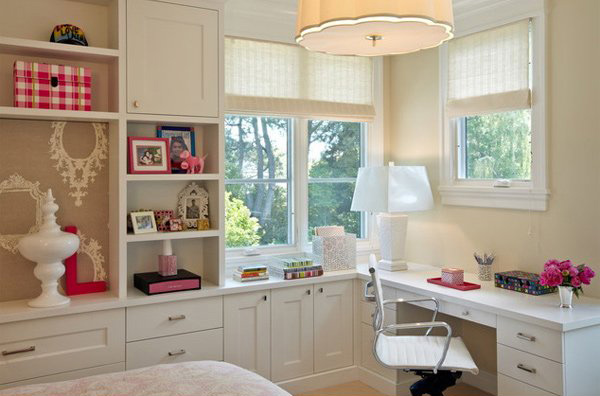 White looks good for just anything! This bedroom looks chic and simple with its workstation located near the window. Ample storage drawers made it clutter-free and neat.
Workspaces doesn't have to look serious just because you will be doing serious stuffs there. A teen girl's workspace can still look totally girly and chic depending on how one will decorate it. Loved this collection? Look forward for another showcase of teen workspaces for boys. You can also check other teen stuff here like teen bedroom designs and other interesting collections in Home Design Lover.