Space-saving Window Seats in 15 Traditional Interiors
As there are many ways to treat an interior, there are also countless ways to decorate windows. We are used to see windows with window treatments ranging from blinds to curtains. They also come in various designs and prints. But aside from window treatments, there is another good way to work on your windows for the interior – window seating.
Window seats are seating areas placed on the windows but of course, these are located in the interior. These areas are great for you can get natural light from the window. You could spend time lounging on the seats or you could also take a book and read it with the sun's beam to light you. Window seats can have storage cabinets on its end. This way, the space is not wasted. Using window seats is actually a smart way of using space on one's interior. We will give you ideas on how to work on that through the images below. For this post, we will show you traditional window seats. Take a look:
Pile on the Pillows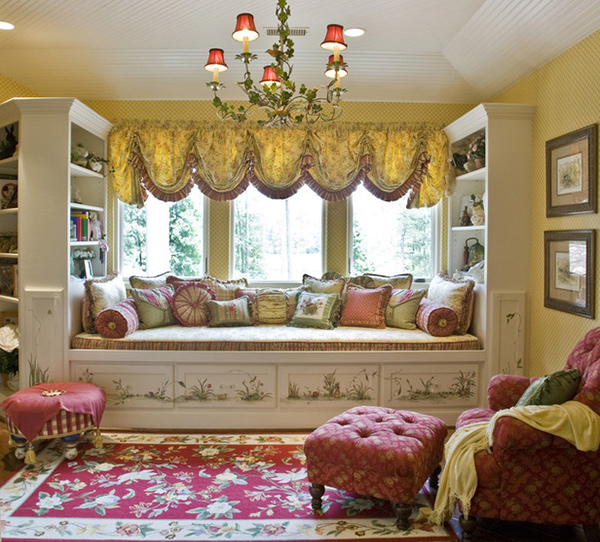 The window seat was loaded with pillows in different colors, shapes and designs. The details from the valance, chandelier and the printed furniture add charm to this space.
Pink Girl's Room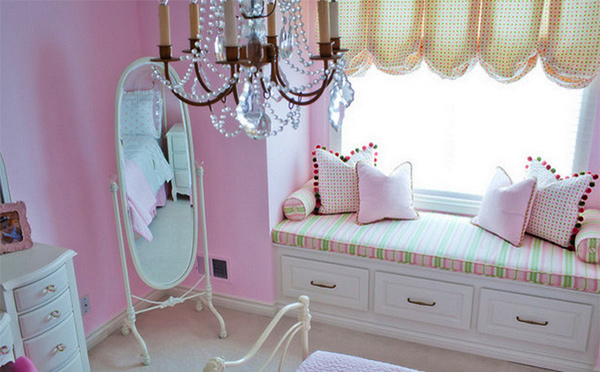 A girly living room in pink , stripes and polka dots- with this window seat, your teen could surely enjoy reading a good book while sitting here.
Street of Dreams PDX 2011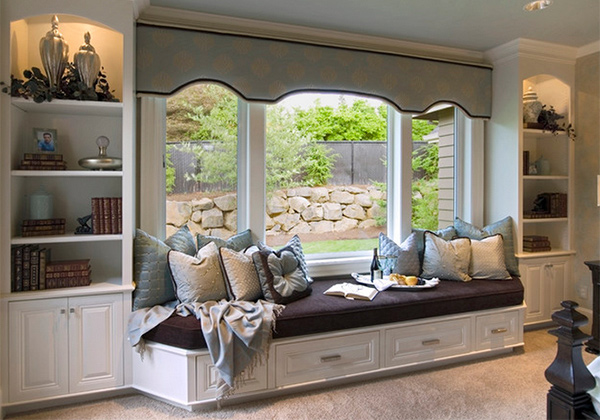 The window canopy looked good paired with this window seats in brown padded upholstery.
Fremont Georgian Family Room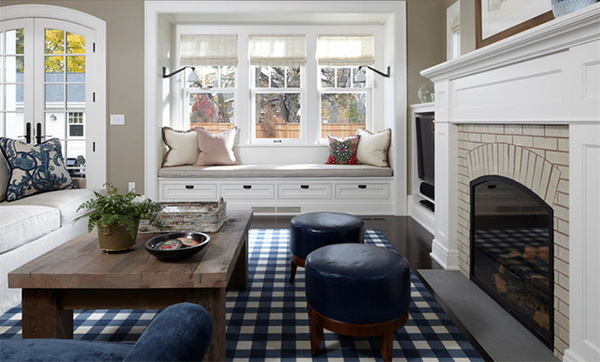 Plaid area rug sure is unique but it added life to this living area. But we could surely notice the window seats in white.
Traditional Family Room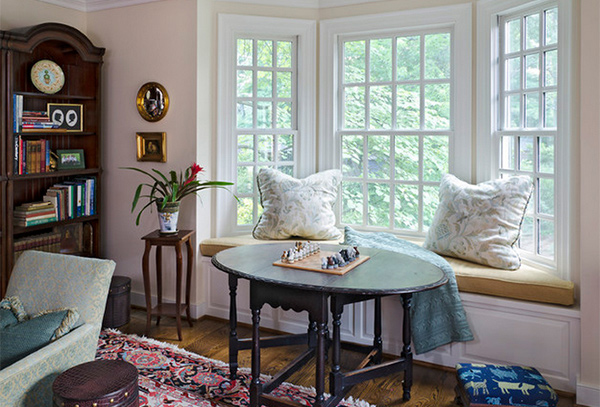 Adding a round table near a window seat makes the area great for breakfast or for snacks.
Broadway Street
The details in this window is beautiful but you would surely be able to appreciate it even more when you are seated in this area.
Woodlawn Residence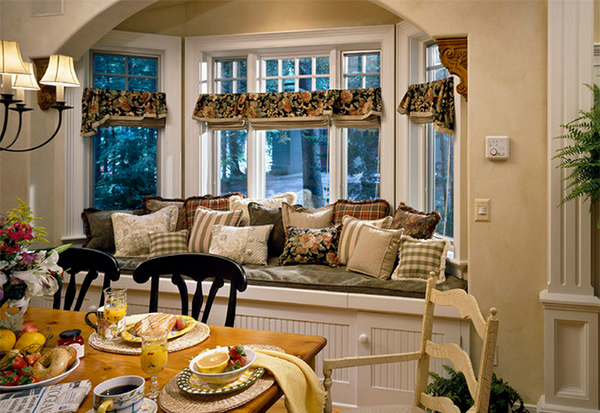 Certainly, this kitchen has a traditional design with prints and classic colors all around. We wonder how one could sit on it when it is crowded with pillows!
Olympia Classic Family Home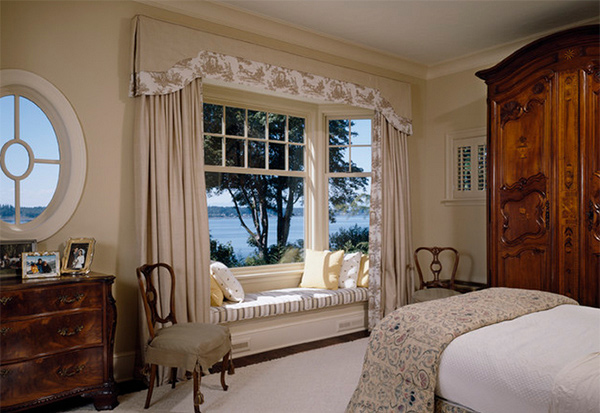 The combination of patterns in this bedroom worked well because it made use the same color and shade for it like what you can see in the window seat.
Classical Kitchen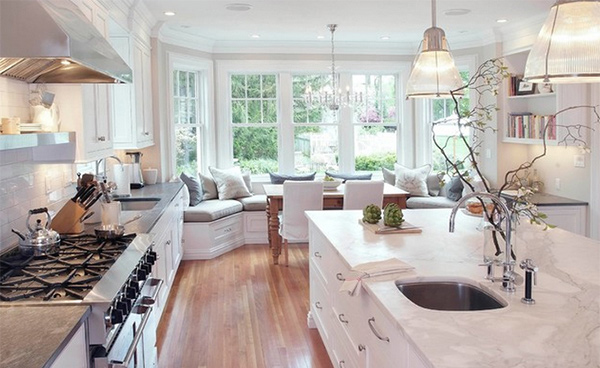 A beautiful white kitchen with some gray touches in the window seat.
Kiawah Island Residence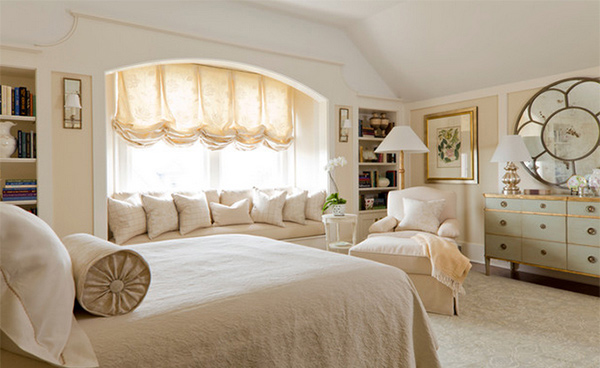 The scallops in the curtain is lovely and the color of this bedroom is no doubt very calming.
North Berkeley Hills Bathroom Remodel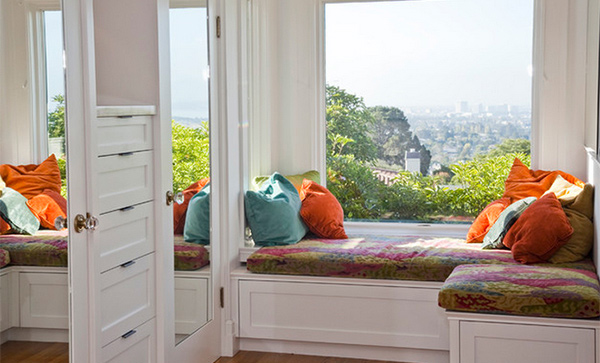 The upholstered seat is covered in different colors. The accompanying pillows took the colors from the seat cover.
Duneseye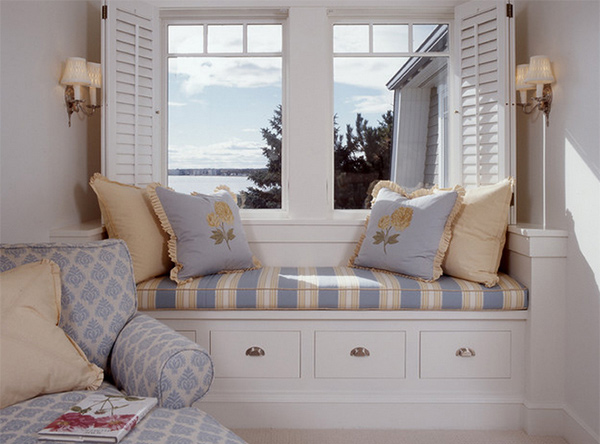 Isn't this cute and classical? It sure is! The window shutters and the colors of the window seat is very charming.
Woodbury Main Level Remodel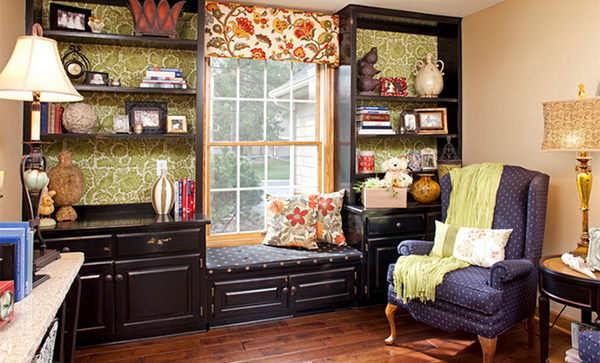 Different prints are used in this area making it look busy but pretty. Take a look at the window seat where you can see the patterns we are talking about.
Beach Glass Interior Designs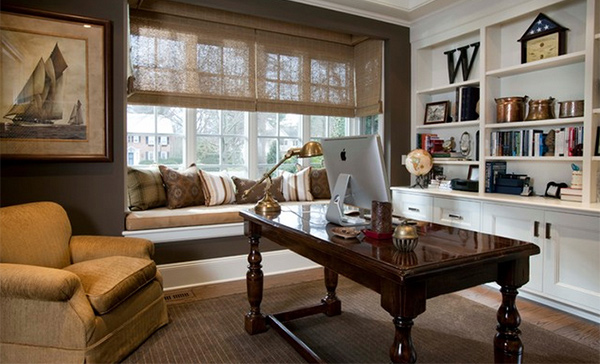 A living area without so much furniture but the decorations reined the space.
Kid's Bedroom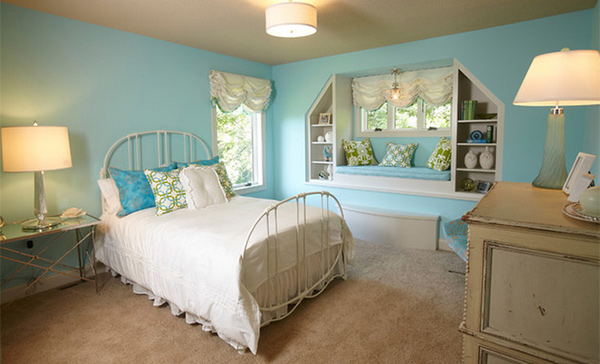 The color of this bedroom is refreshing but the homeowners would surely feel even more refreshed if they sit near the window.
After seeing the images above, you might want to have your own window seat in your home. The traditional spaces above may be it a bedroom, a living room or a kitchen sure looked great with the added window seat. Aside from the beauty it brings to the interior, it can also be space-saving and could provide an area where you can get closer to nature with the sun's light and fresh air.