Modern Meets Traditional for An Interior Home Redesign
A historic home built in 1897 was redesigned in the interior by giving it modern touches while retaining the traditional architecture of the house. Said residence is owned by David Fraze and Gary Loeb located in Pacific Heights, California. Sutro Architects worked with interior design firm John K. Anderson Design for the redesign of this house. The former passageways and workspaces were transformed into additional living spaces. The passageways were intended to ensure that the owners and the servants will not cross paths while inside that house. Minus those passageways, the house becomes cozier allowing more spaces. But there were other things that the designers needed to work on aside from the space. "What drove my part of the project was getting the right neutral backdrops for the artwork," says Anderson. "We spent at least four months on the wall colors alone."
Other than the wall colors, the designers also needed to find a solution for the tall baseboard in the living room which made it look low-ceilinged. So, they painted the walls, ceilings and lower moldings with the same color using Benjamin Moore's Smoke Embers so that the room will look elongated. Anderson said that, "You have to respect the past, but also make the home work for the clients and their needs now." Now, let us take a look at home Modern meets Traditional through the pictures below: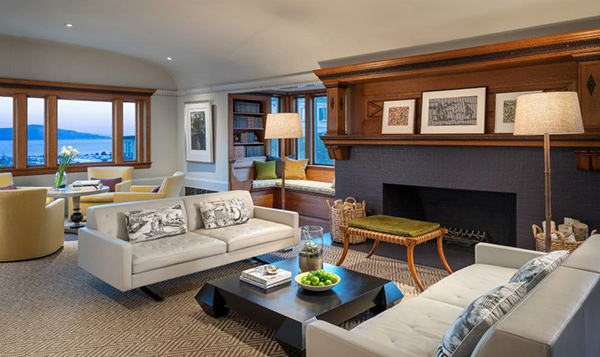 This living room looked cozier with the re-painting done on the walls and ceiling to make it appear larger.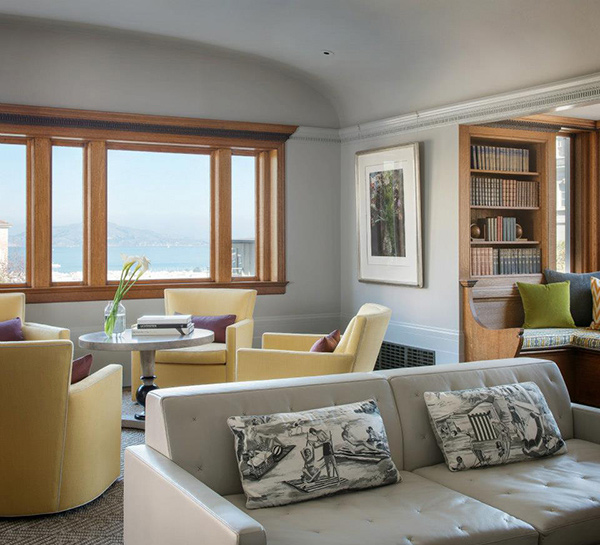 Large windows were added to allow a better view of the outdoor scene.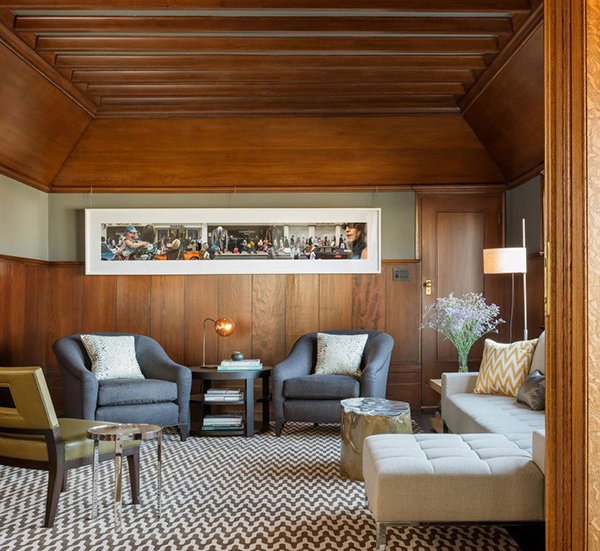 This is the media room with redwood paneling that was already existent to the 1897 home. To make it look a lot more stunning, a contemporary chromogenic print by Dale Yudelman was added.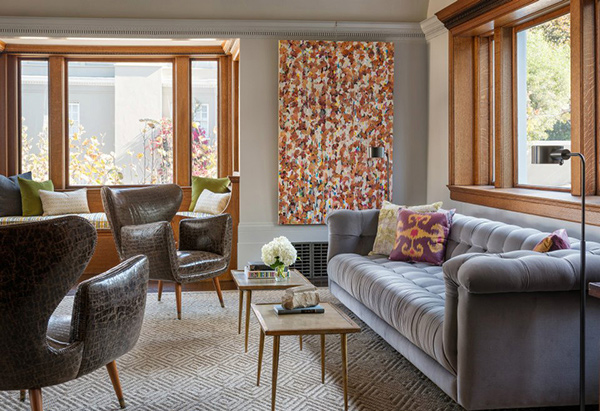 The designer combined various patterns for the living room which can be seen from the seats, pillows and even on the wall decor.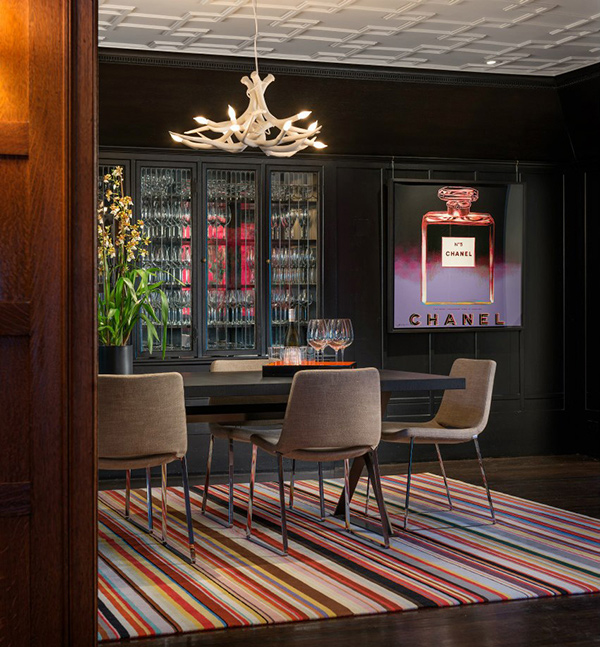 A lovely dining room in black walls and white decorative ceiling with geometric design.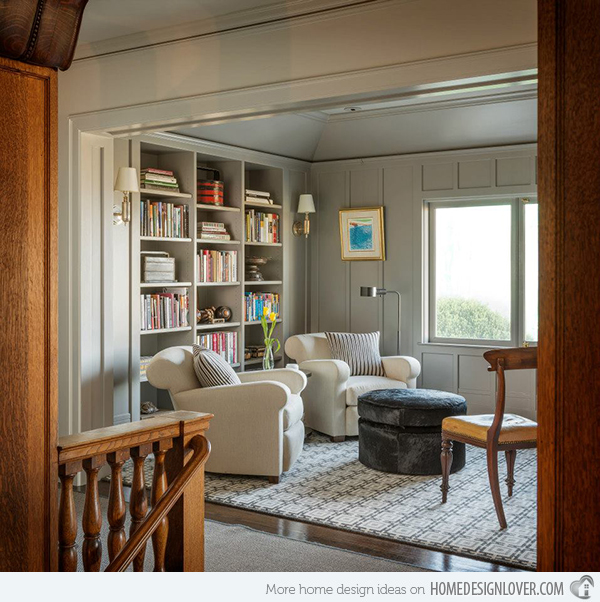 This area was once closed but the walls were taken down giving it an airy feel.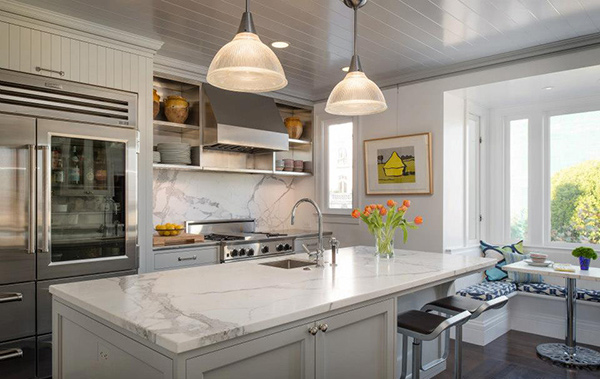 A kitchen in white with gray marble touches for the countertop and backsplash.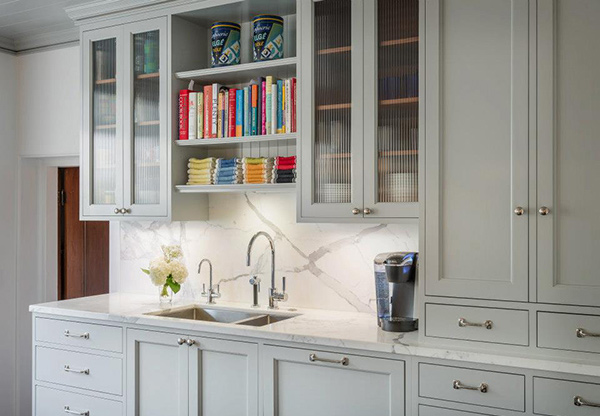 The storage areas in the kitchen were designed well. Not just the kitchen utensils were kept inside the hanging cabinets but even books and towels!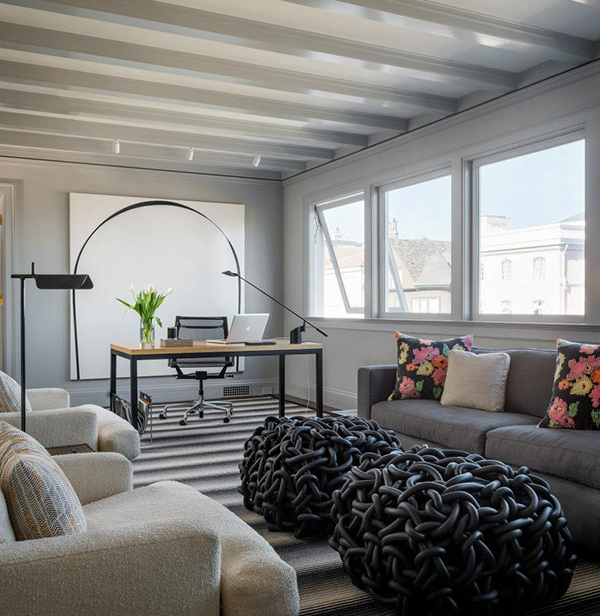 The black and white artwork by British artist Ian Davenport at the back of the working table is simple but beautiful. The carpet as well as the round ottomans are another lovely addition to this space.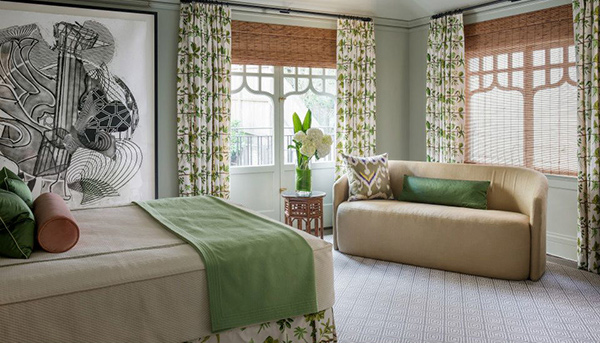 A bedroom with greens in it looking a bit tropical yet maintaining its modern appeal.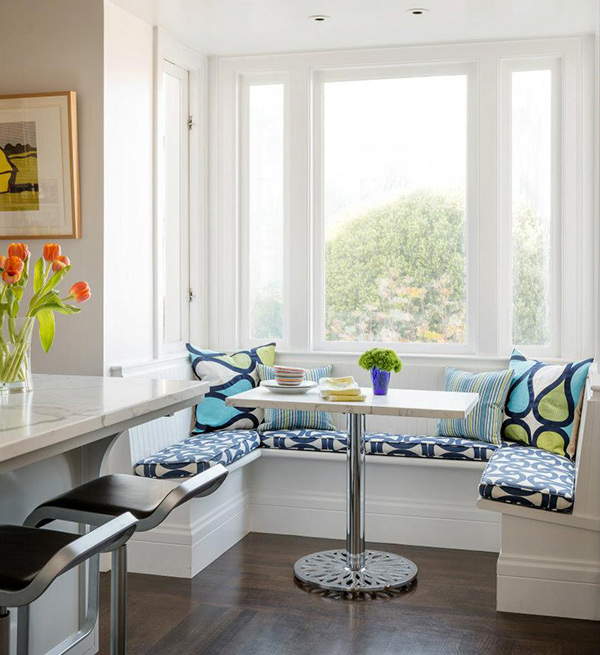 A seating area near the window which is perfect as a breakfast nook for you can get direct light from the sun.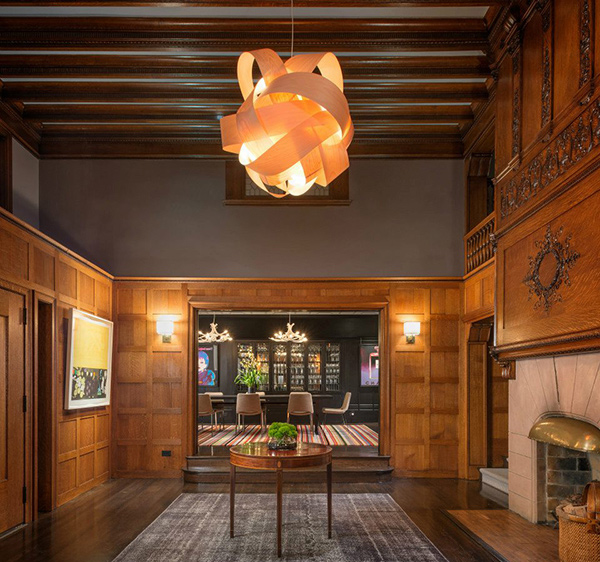 A large hallway directed to the dining room has obvious traditional touches in it with the wooden wall and other intricate design that you see.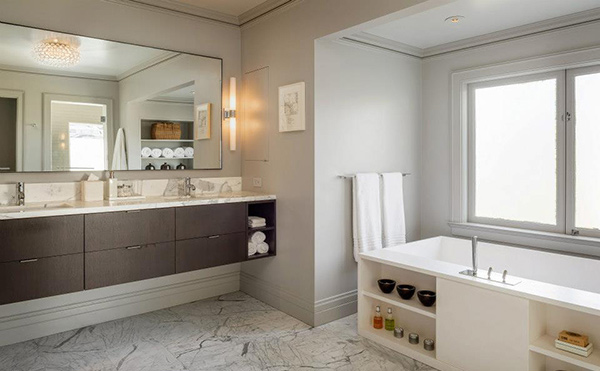 We love this bathroom! The white and brown combo for the vanity fitted well to the space. The bath tub has a sleek design giving the bathroom a perfect modern feel,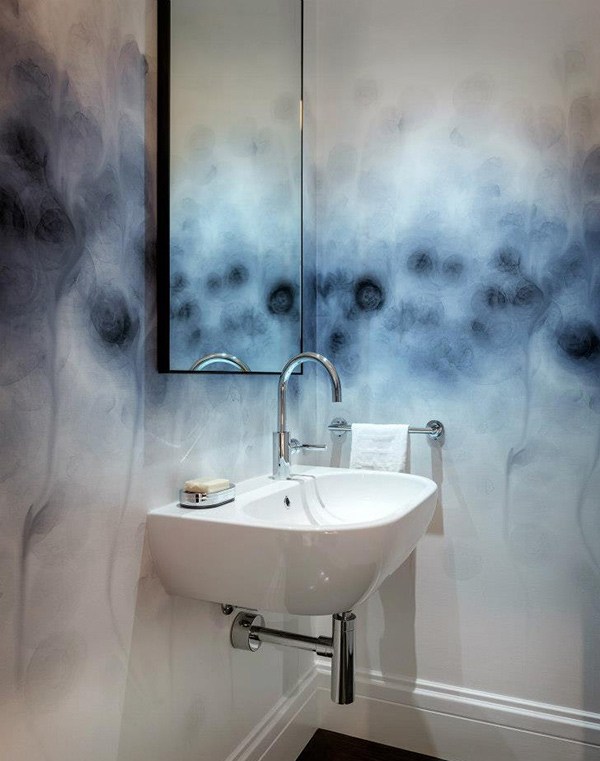 This bath was added to the house and being a new addition, the designers feel that they could do something overtly modern in it by adding the Trove's Auva wallpaper which was the owner's choice.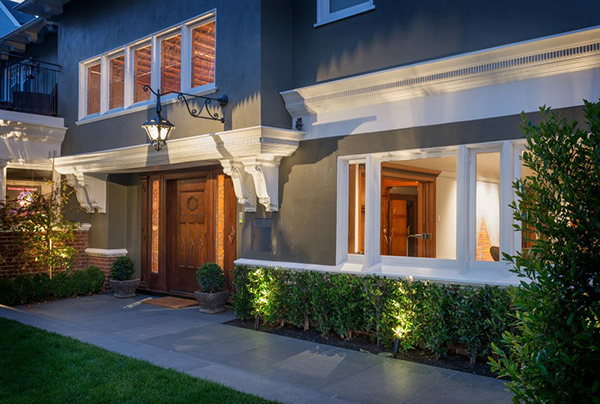 A glimpse of the exterior of the house which shows its architectural history.
After seeing the images above, you will really not expect that such beauty was once a traditional residence! No doubt, the Sutro Architects and John K. Anderson Design did a very great job for this home. One look at it will indeed make us think that they were able to successfully combine modern and traditional design. Have you seen other homes that have a similar approach?