A Stylish Loft in an Old Workshop in Spain
Renovations and redesigns are impressive since it could turn a space into something different. An old workshop was converted into a stylish loft in order to meet the lifestyle and needs of its owner, Celia Gómez Puerta. This stylish loft has lots of natural light in it with high ceilings and a large open space located in the Salamanca district of Madrid, Spain.
After the renovation, the loft turned into a modern, dynamic and stylish transition with a personality and character. All parts of the interior are visually connected and open onto a courtyard. Construction of said space is done by Iberhome, which is owned by the designer's husband. The first change they did to the workshop is the garage to turn it into a space where her husband can store his motorcycle. A sliding door opens to a space with a living room, dining room, kitchen and master bedroom. The master bedroom is separated from the main living spaces by a sliding door which can be left open or closed depending on the preference of the users.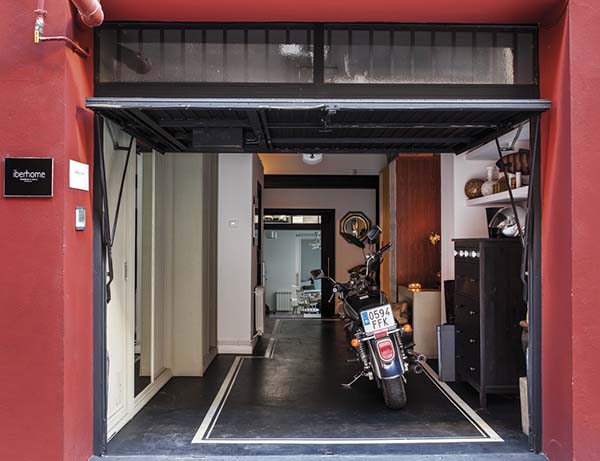 The garage of the house is also the entrance that leads to the living spaces.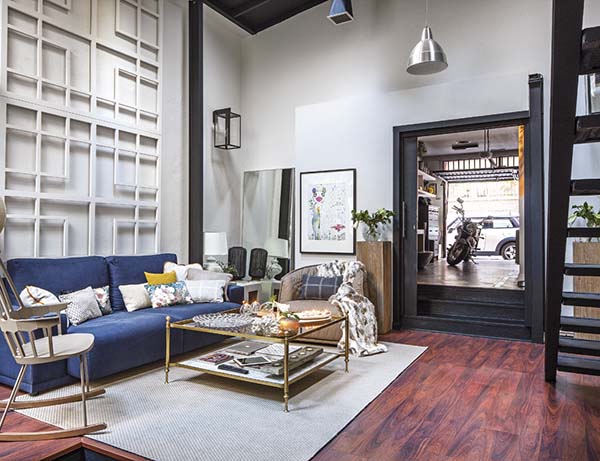 Three steps down, you will get into a lovely living area with pops of blue.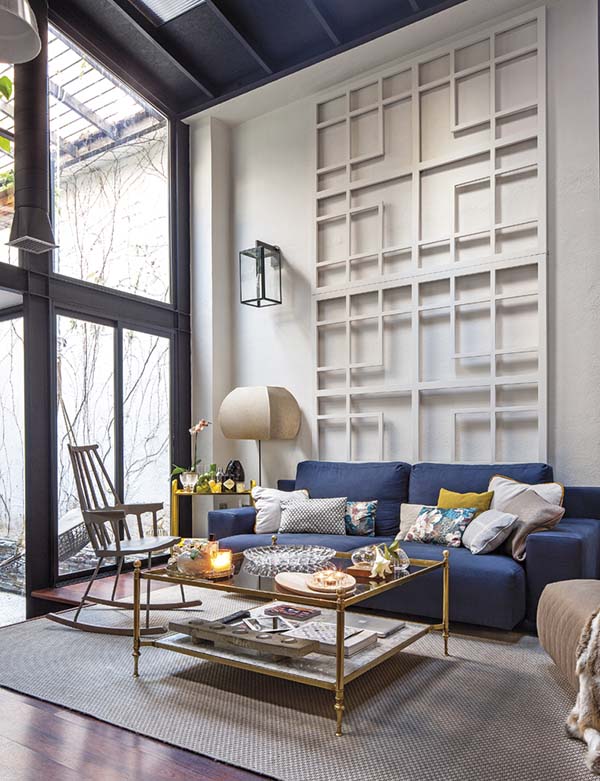 At the back of the blue sofa which is graced with different throw pillows is a decorative wall art that looks like made from wood.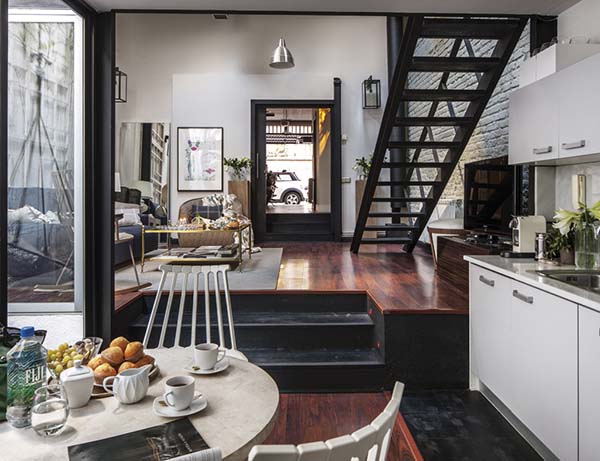 A black metal staircase leads to the mezzanine level that is brightly lit by skylights.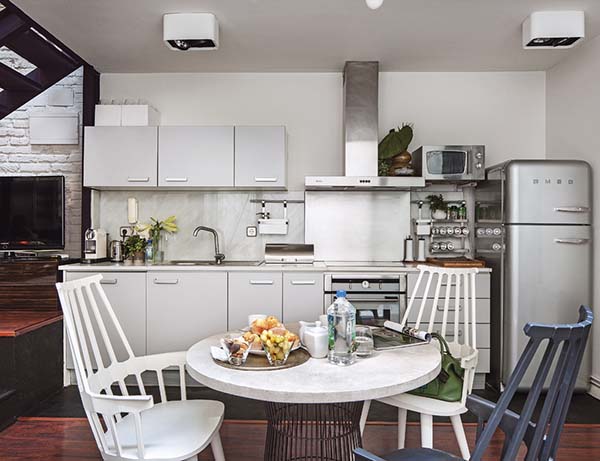 The kitchen and dining areas are also three steps going down. Despite the small space, it is functional and beautiful.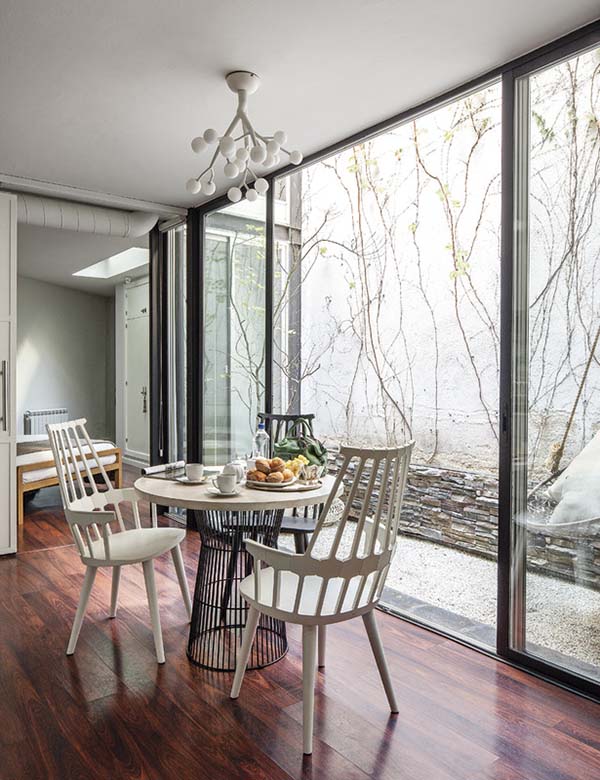 This area is just near a sliding glass door that leads to a terrace.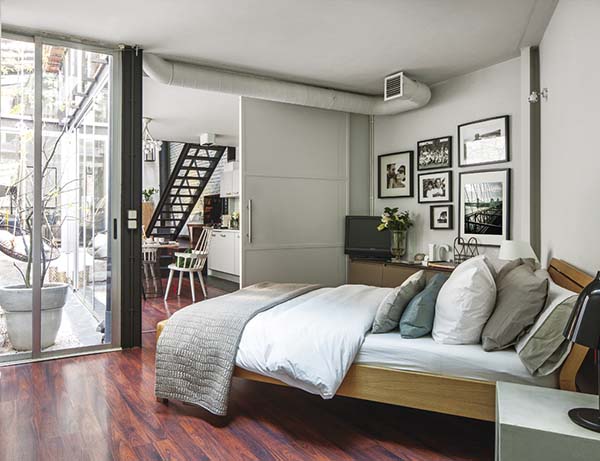 The bedroom has a simple design and black and white photos for the gallery.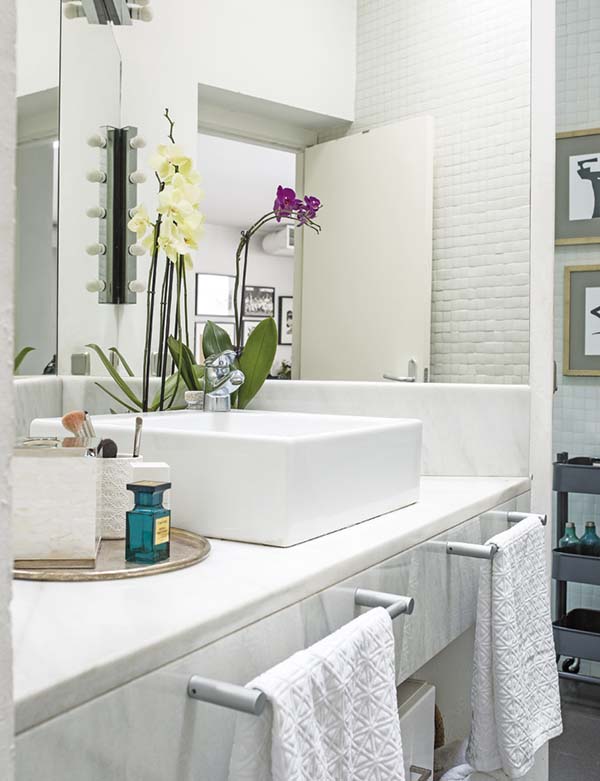 Seen here is the bathroom that is given a refreshing touch from the orchids.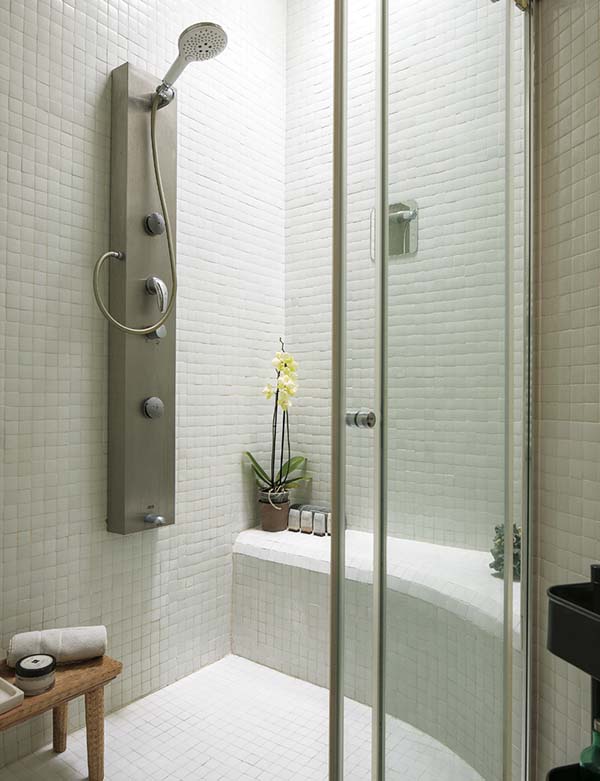 The shower area has a unique curved design covered with white square tiles.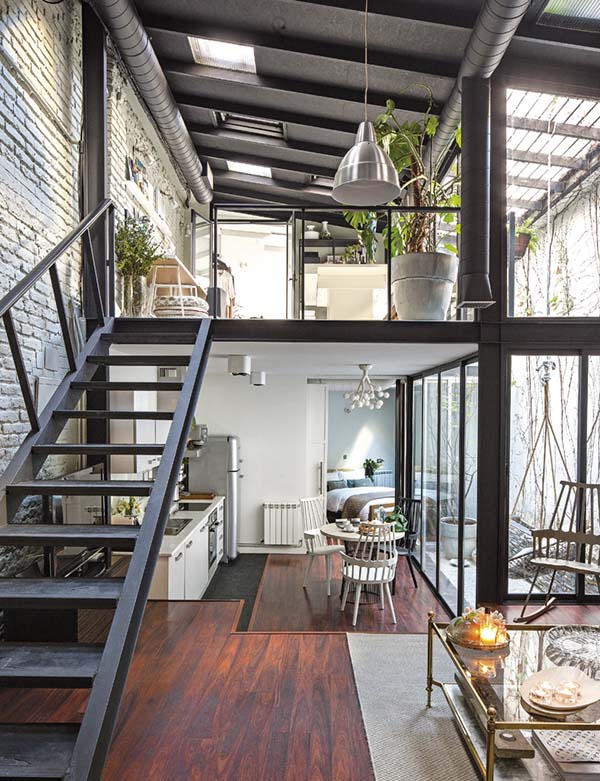 Going up to the mezzanine, one can see exposed beams and glass railings.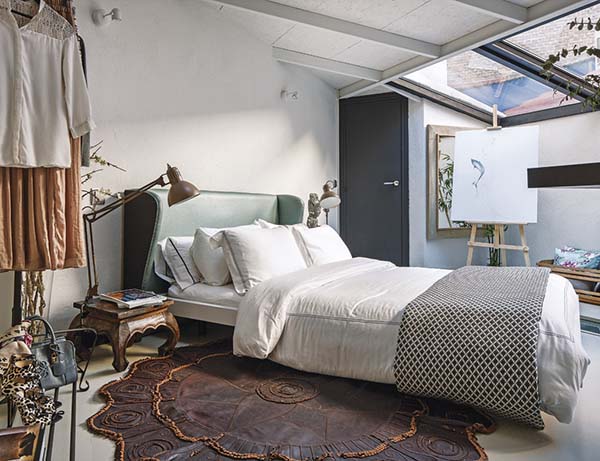 The guest bedroom has a skylight and has a vintage chic style.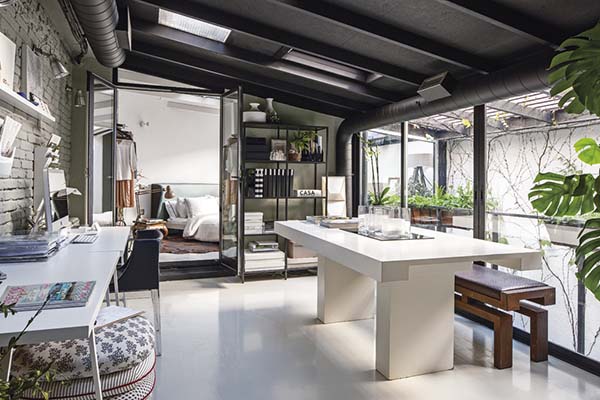 On this level, one can find the guest room and spacious home office.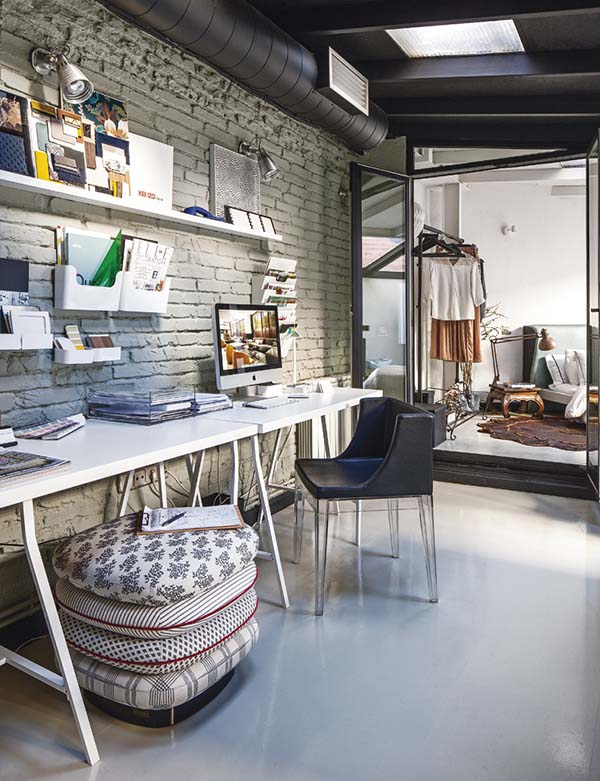 White brick walls are used for the working area adding some natural element to it.
This stunning loft is designed by Celia Gómez Puerta and built by Iberhome who had an amazing collaboration since the project turned out really beautiful. I know you will agree with me that the space looked extremely beautiful and stylish because we can all see that in the images above. What is your favorite feature in this loft?