Colorful and Creative Interiors of Palm Springs Residence in California
I love colors! Well, who doesn't? But what I love the most are the splash of colors combined with creative elements like wall arts and decors for the home. I am more of a DIY person because I feel like buying some decorative items cost a lot when in fact you can just make one. And yes, color is important because it can greatly change the way the interior looks like. So, talking about how colors can be used in the home, here is a gorgeous residence that I am going to show you.
Palm Springs Residence is an interior makeover resulting into bright and colorful space. Located in Palm Springs, California, it was designed to be a lovely escape to the desert as it "bring the beauty of nature indoors while transporting the comfort of a home to the outdoors". But of course, the home isn't just about beauty. Designers made sure that practicality and comfort would be the primary aim of the interior. In the interior, you will see vibrant colors of the landscape reflected in the decor, layered texture and playful art that all sits against the white backdrop of the space.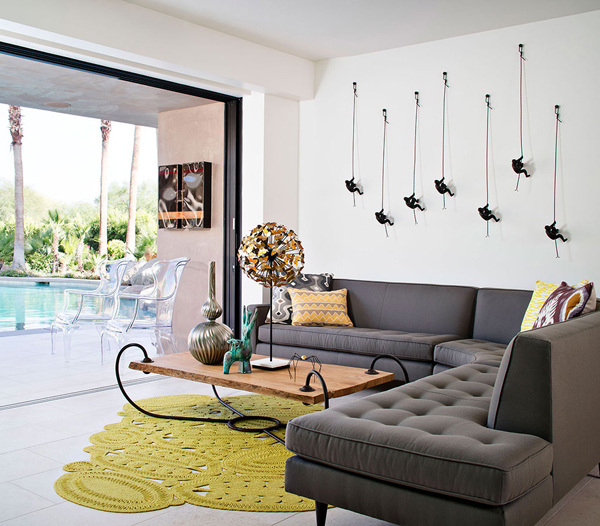 That area rug! Oh so stunning indeed! I also find that wall installation very interesting too.
When I first saw this house, it is this wall that made me feel in love with it! Just look at the relaxing mix of colors!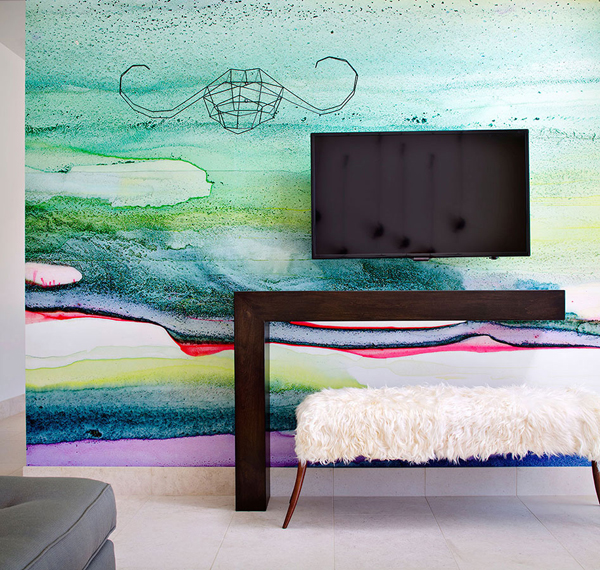 It is indeed a stunner and it would even make you think that the owner is an artist.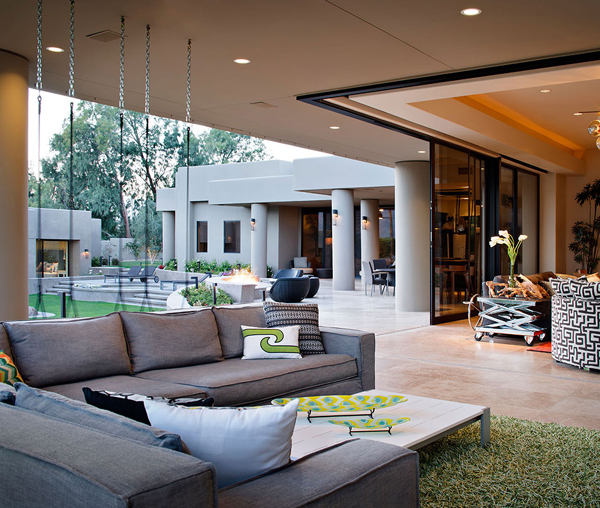 Aside from that colorful wall, you can see pops of color everywhere as well as high-quality furniture and furnishings.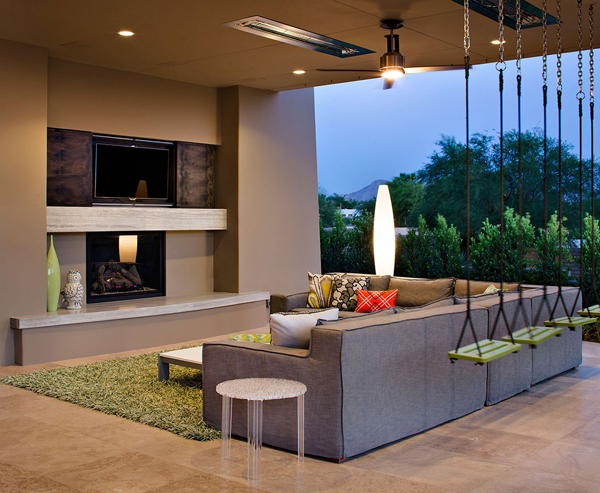 Just off the living area is a courtyard with cute green swings.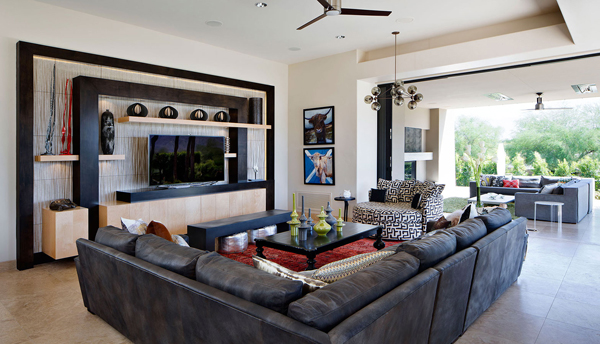 I'd say this is indeed a spacious residence. Here is another living space or a family room rather with many decorative elements too.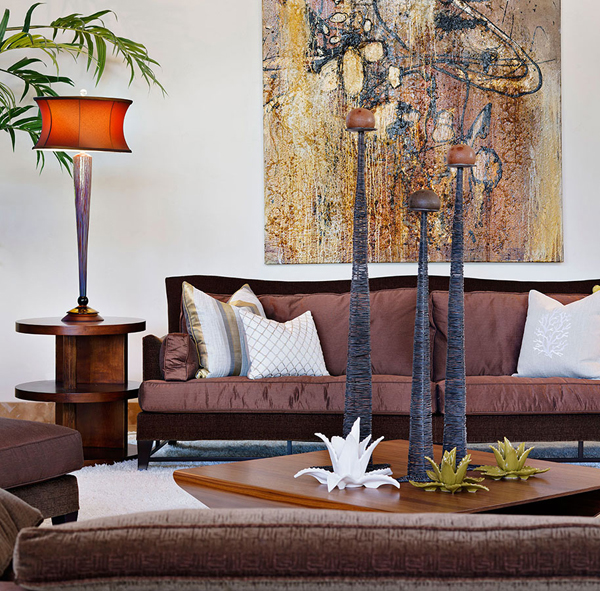 I like this centerpiece as well as that wall art too. It reflects nature while that centerpiece is like a little garden on the table.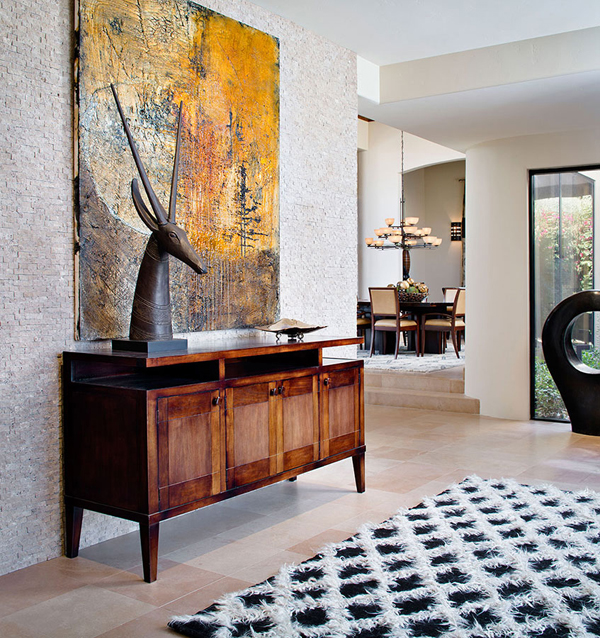 Around the house, you will be surprised to see so many stunning decors just like what you see on this console table.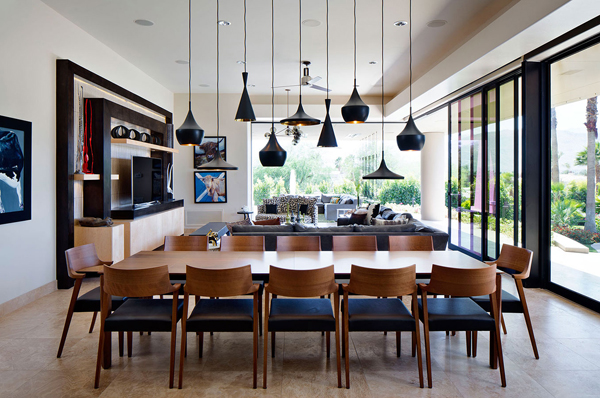 Different forms of the black pendant light was creatively combined together above this wooden contemporary dining set.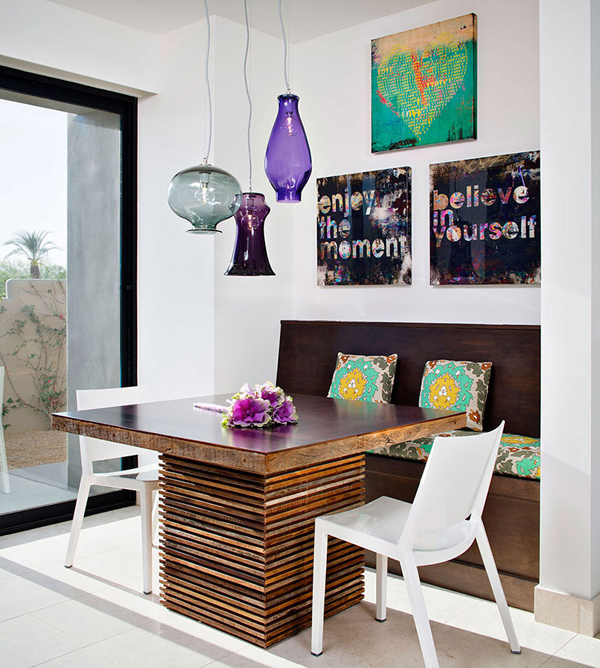 Such a creative space! I am digging the wall arts and the pendant lights here!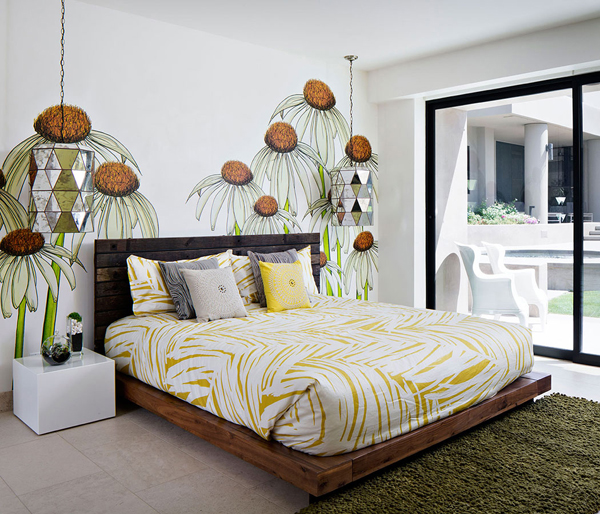 Those huge flowers on the wall sure are pretty especially paired with the mirrored pendant lighting fixtures and the fabric of the bed.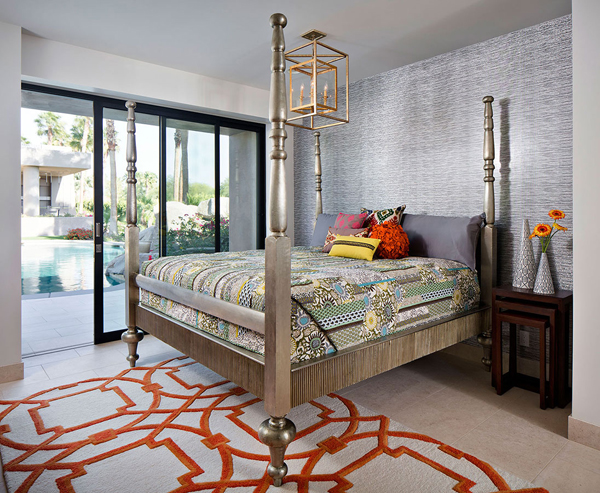 This bedroom has some subtle Moroccan feel in its mix of bold patterns and colors.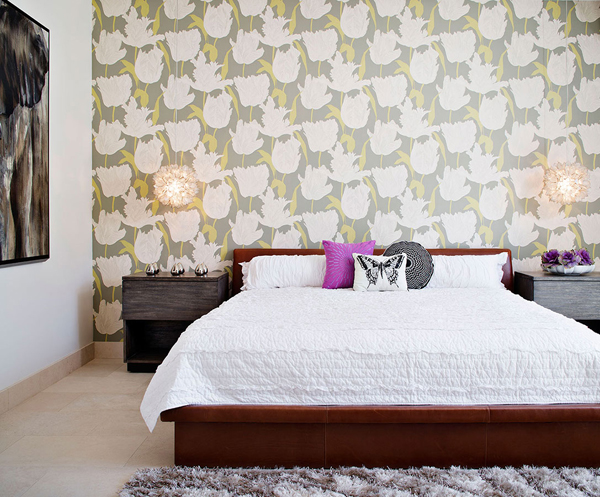 That wallpaper looks familiar to me and it does look pretty in this bedroom.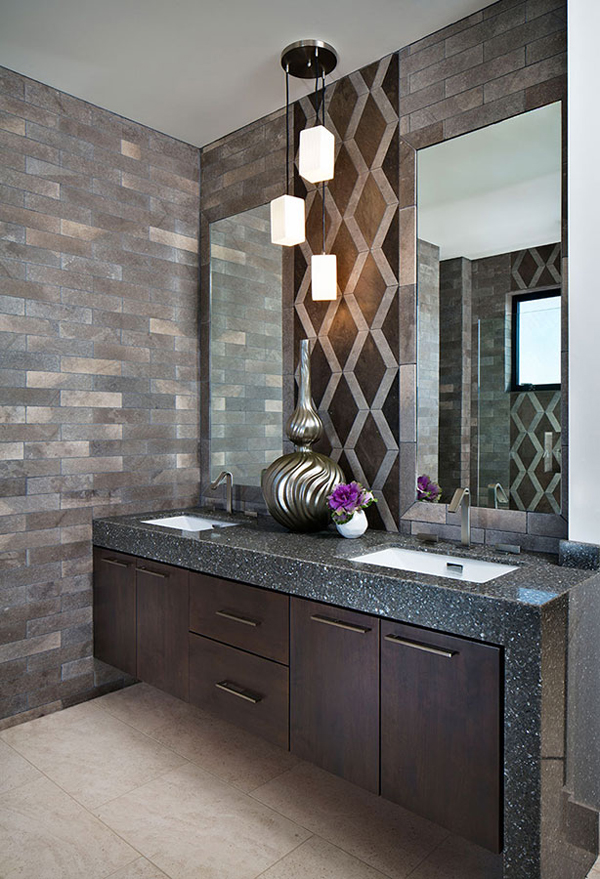 Take note of the creative usage of tiles in this bathroom's walls. This is indeed a sophisticated place!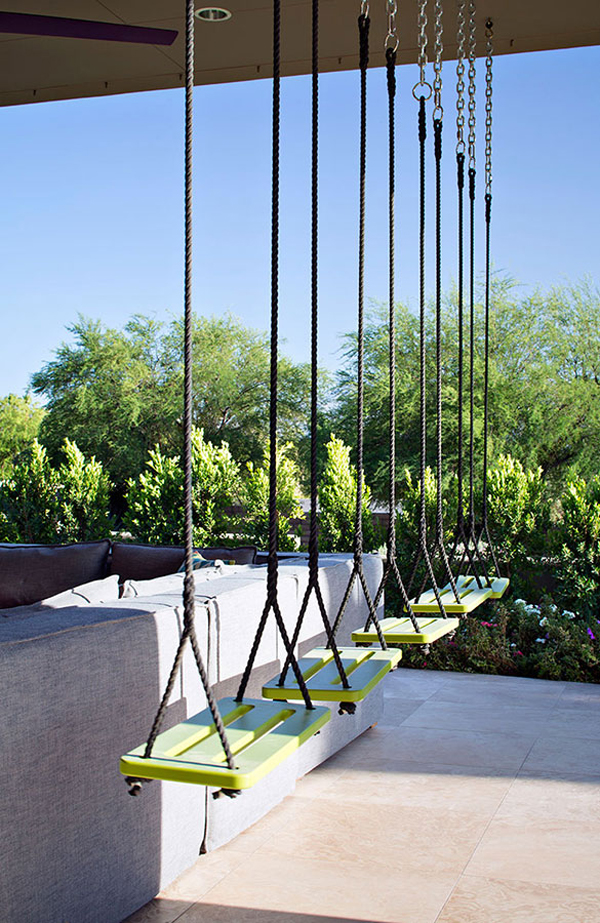 A closer look at the set of swings that would bring back childhood memories! Such a fun element in the house!
And this is how the pool area and a part of the exterior looks like. Oh, so gorgeous!
No doubt, this is a home that is a result of a designer who have great passion for design. The Shiny Bones of Myca Loar definitely designed this home with unique modernistic appeal. We saw a great deal of creativity and artistry in the interior spaces just like how the bedrooms had rich vivid wallpaper designs as well as a good choice of furnishings too. I love the mural in the living areas too. How about you?