15 Interesting Media Rooms and Theaters With Bars
It is indeed exciting to have a theater in your own house. It gives you the feeling of being in a movie house without the need to travel far since it is already in your premises. But aside from a theater, wouldn't it be more fun to have a home bar and theater in one? Well, that would be totally awesome for sure! You will be able to watch movies while sipping your favorite wine. That would be pure relaxation and entertainment in one!
Today, we will show to you some interesting designs of home theaters and media rooms with bars. They vary in style from contemporary to traditional ones. Take a look at how the designers approached each space and how the bar made it look more inviting. It's like when you look at it, you will instantly feel like raising your feet up and spend a day of fun! Now take a look at the images below: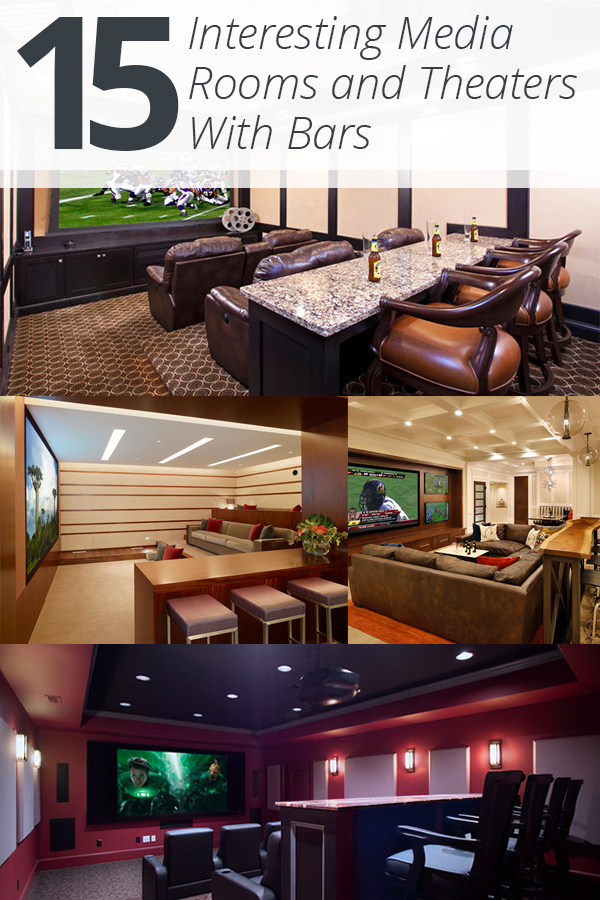 Sabathia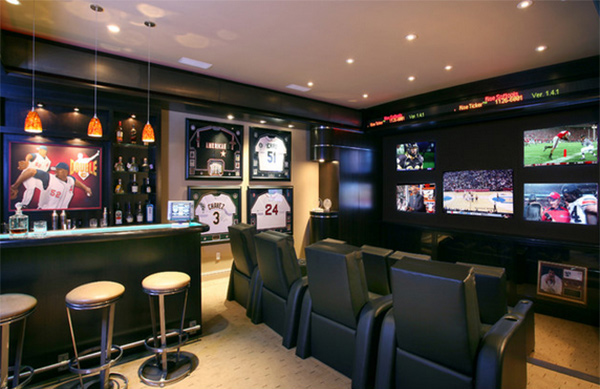 This is located in a pool cabana owned by a well-known pitcher that is why you can notice the baseball shirts on the wall. It is complete with media wall, 12′ projection screen, automated lighting, motorized shades, and sixteen separate HD video choices to choose from.
Family Room, Home Theater and Bar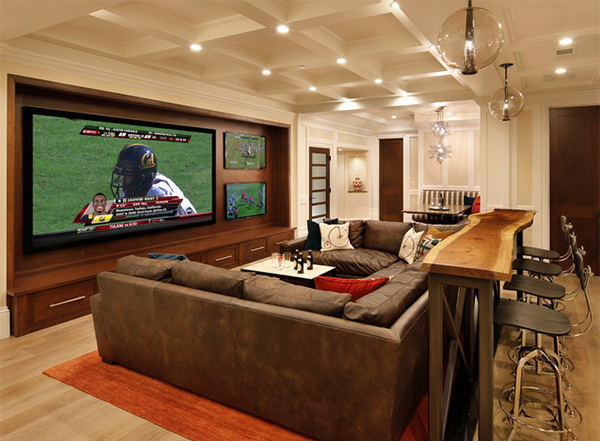 Take a look at that natural wood used for the bar. Isn't it lovely especially when matched with the pendant lights above it.
The Windward Estate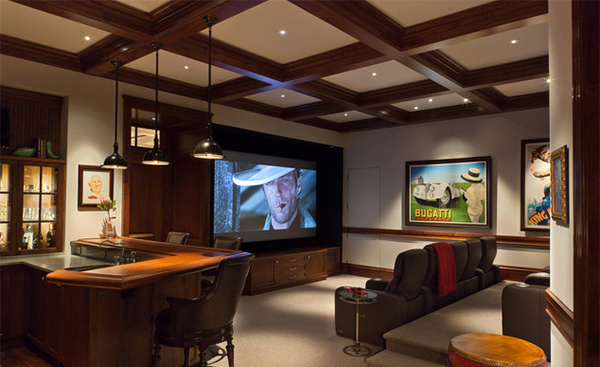 The environment of this home theater and bar would drive us to the feeling of excitement!
Contemporary Style Media Room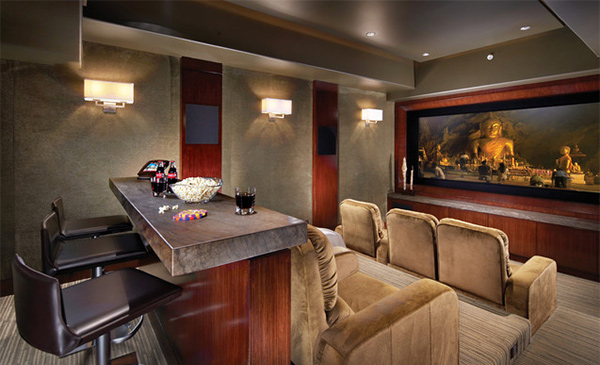 This is just a small theater but look at all the features in it including the bar which is elevated.
Media Room Phoenix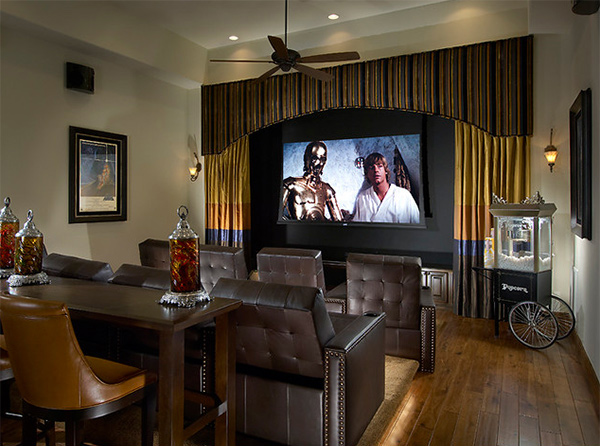 This is one beautiful theater but we couldn't help but notice that popcorn maker on the corner!
18 Theater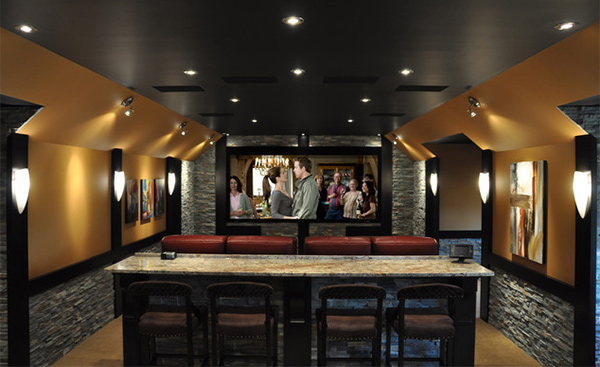 Brick walls in this theater added beauty to it. Take note of the ceiling which has a unique design especially on the sides.
Media Room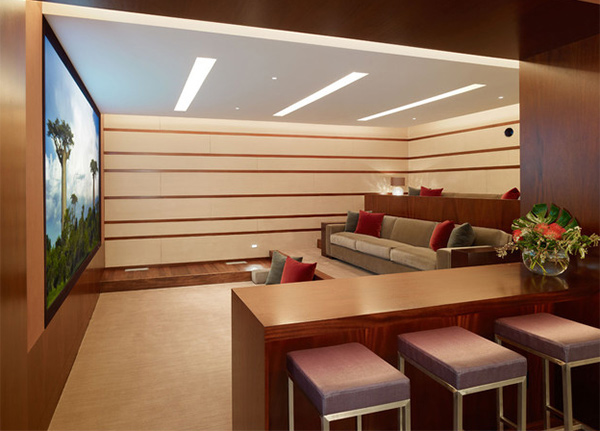 A clean looking modern theater that used wood in for the bar counter and other aspects of the space.
Tonka Bay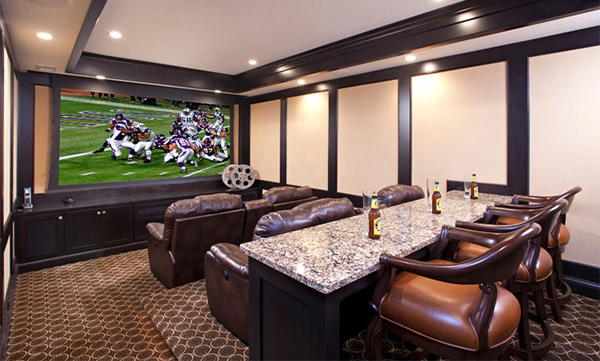 This one looks traditional but it is still beautiful. The seats are comfy even the counter-height chairs.
French Style Custom Estate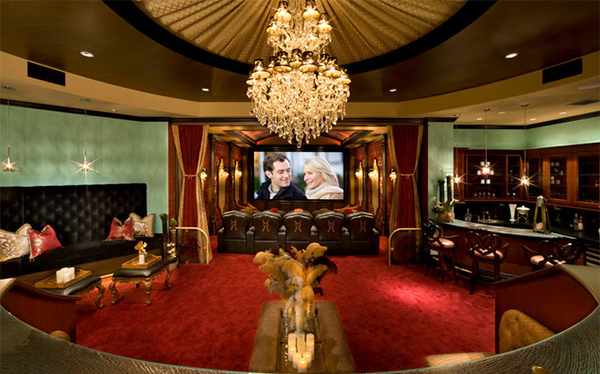 You will certainly feel like royalty once you are inside this French style theater with spacious sitting areas and a bar.
Pehle Lower Level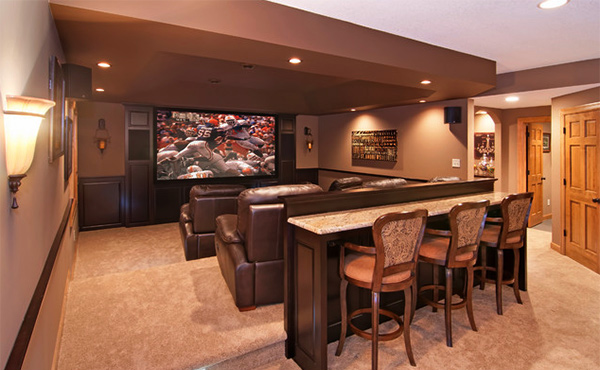 Another traditional theater with marble countertops for the bar.
Transitional Media Room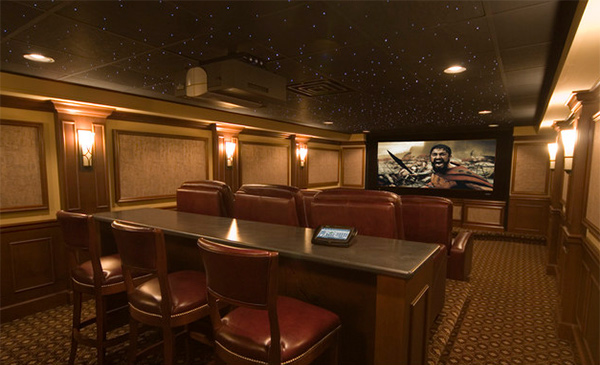 One would surely feel how intense the scene from this movie is when you are watching from a place like a cinema! Love those star-like lights on the ceiling.
Media Room and Home Theater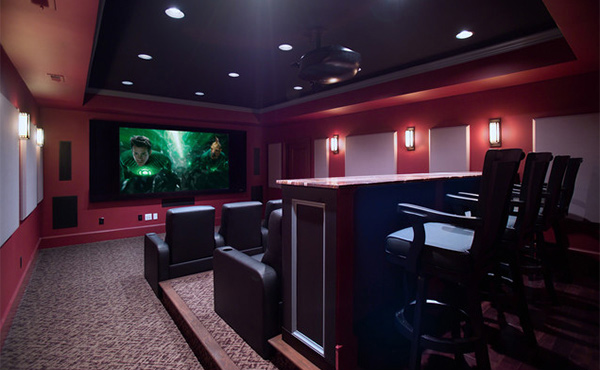 The colors in this theater are great especially with the lighting added to it.
English Pub Home Theater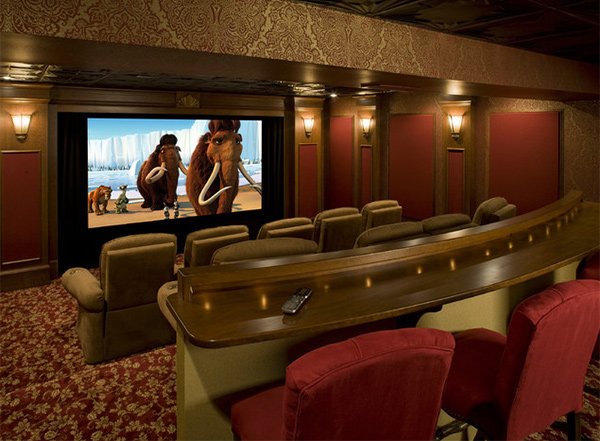 Patterns are everywhere in this traditional theater that looks sophisticated and luxurious too.
Mountain Modern Addition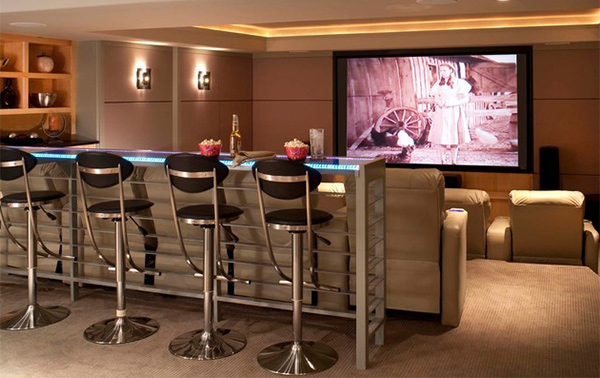 Small but beautiful! A modern theater with lovely bar stools and some comfy seats. Lighting is one good feature too as it added wall sconces and recessed lights for the ceiling.
Redondo Beach Home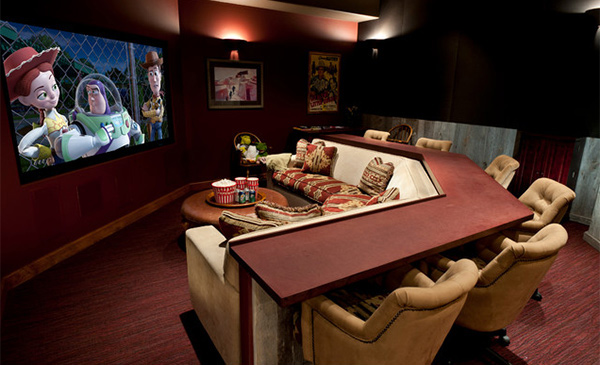 A mini-theater that utilized the back of the sofa by adding a counter to it for the bar. Kids sure had a great time here watching Toy Story 2!
Don't blame us if you felt like having this kind of space in your house because we think most of house dreams to have a home theater and home bar in one! If you are planning to have your own theater, don't forget to take a look at our tips on how to successfully design an entertainment room. And as usual, don't forget to check your budget so you could get one that doesn't go beyond your limits.