Extremely Creative Abode: Kelly Behun's Weekend Hampton House
Nothing beats a house that is designed from the heart. I know you know what I mean by that. If you own a home and you work on your own interior, no doubt, it will really convey the kind of personality you have. I'm pretty sure that when you personally pick the decors, colors and all, you aren't just filling a space but you are giving life to your own kingdom. Decorating a house is like painting a blank canvass and in doing so, you are expressing yourself and showing others who you are and what you are. This is what we can see in this house we will feature today.
Of all the amazing interiors that I have seen, this one is totally beautiful. This home in Southampton is a weekend house owned by Kelly Behun. Behun is a well-known interior and furniture designer. So, expect to see a huge ounce of creativity in her very own space. The house was designed by Brian Sawyer and John Berson of Sawyer / Berson but it was Behun who did the interiors. At first glance, I fell in love with this home. And you will know why once you see it.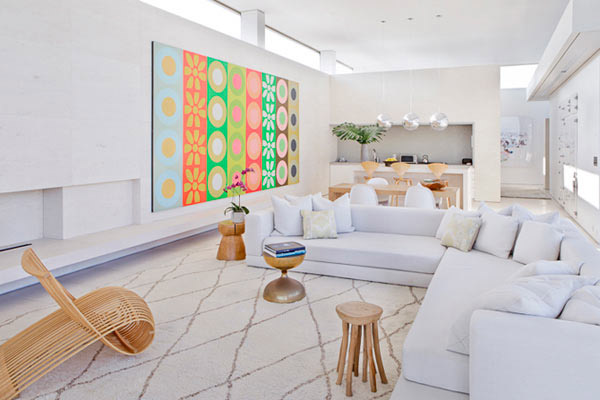 For a white interior, it is a good idea to add a colorful wall decor to spice up the space. I like the mix of wood and white here. It even looks like you are just going to an exhibit of furniture designs.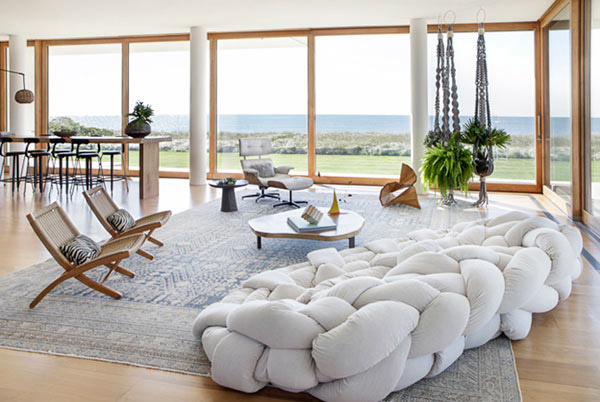 The variation of furniture in the space creates an eclectic mix but makes it even more interesting. The area opens up to a panoramic view of the ocean.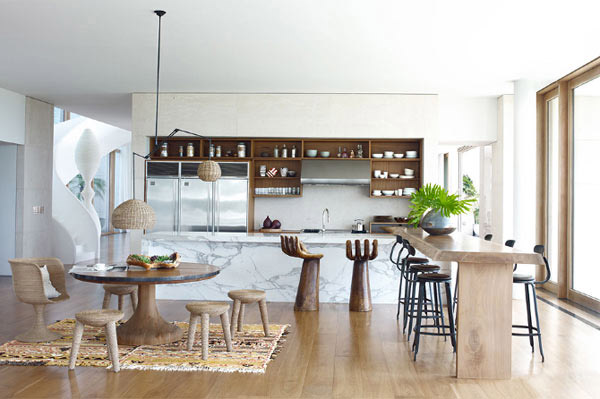 The kitchen has open walnut shelves and Carrara marble. I know you were attracted by that hand shaped counter-height stools. It sure is an interesting element here. But even the dining area's furniture are lovely too.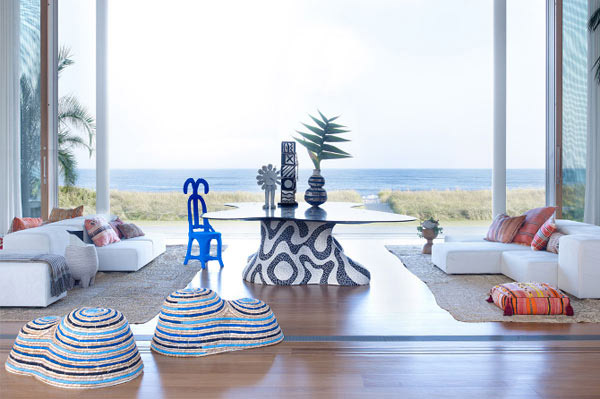 What you see here is a center table designed by Behun with a base made out of hand-cut ceramic tiles. On top of it is a Macassar ebony.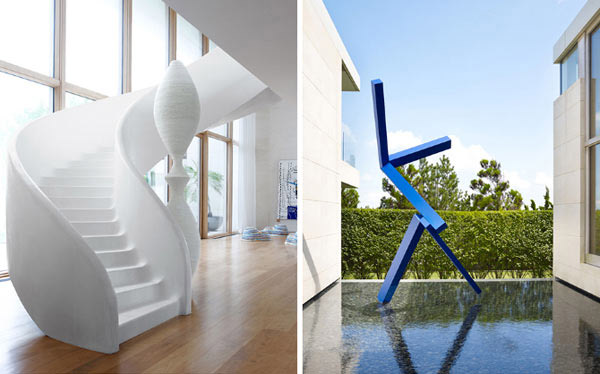 The staircase is made of plaster and yes, it really looks as a one solid piece. On the right is a sculpture found in the garden with a modern design.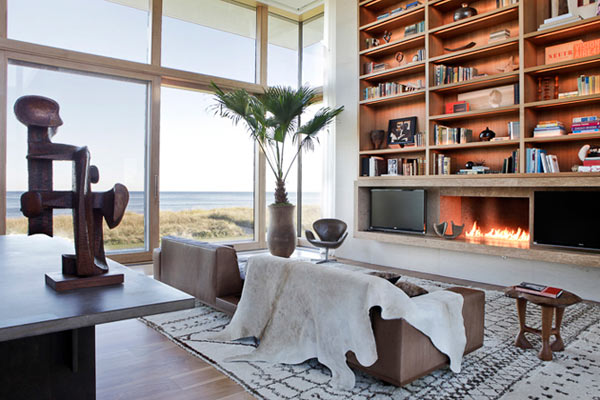 This space looks really relaxing. It's like you could come here for a rest and you can even read books or watch movies.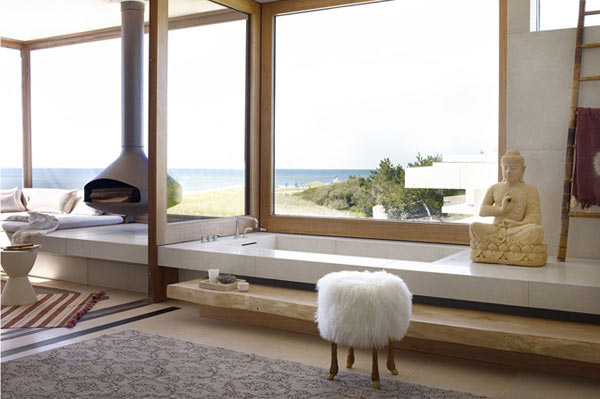 That Buddha adds a Zen-like feel to this bathroom. Take note of the stool that mimics a sheep.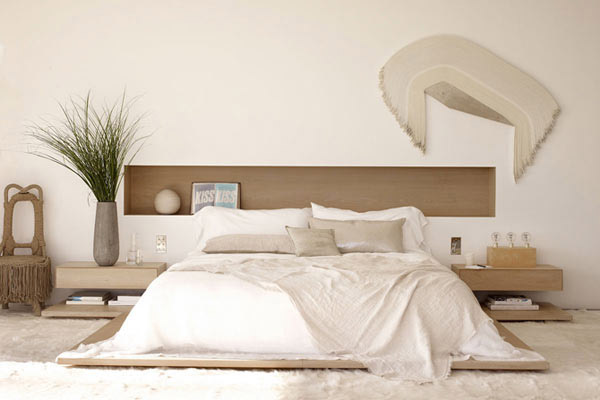 Instead of overflowing with colors and decors, the bedroom stick to earth tones and had that relaxing aura.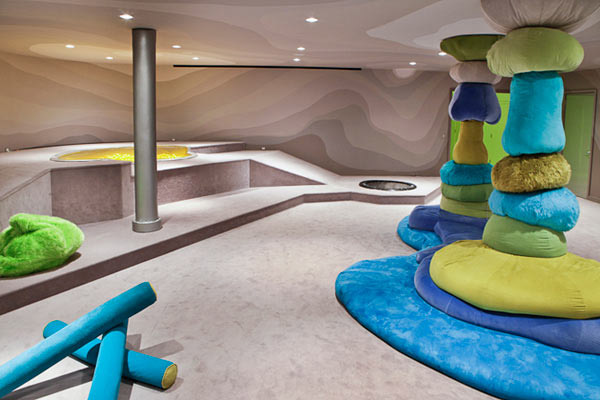 This play area for kids will allow them to jump, run, climb and do whatever they want. The colors here as well as the patterns on the wall seem to mimic the feel of the ocean.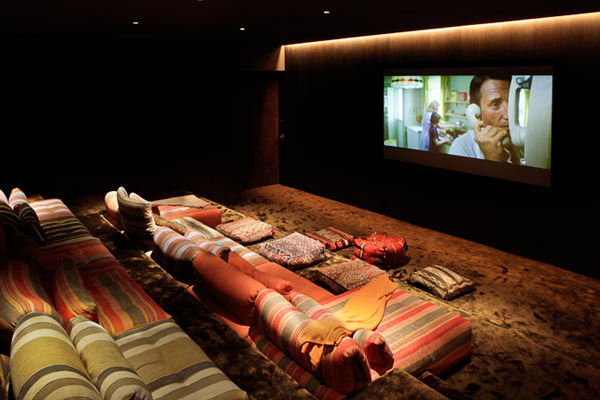 This is the home theater with colorful floor level sofas. I actually think that the carpet used here make an impression of being outdoors.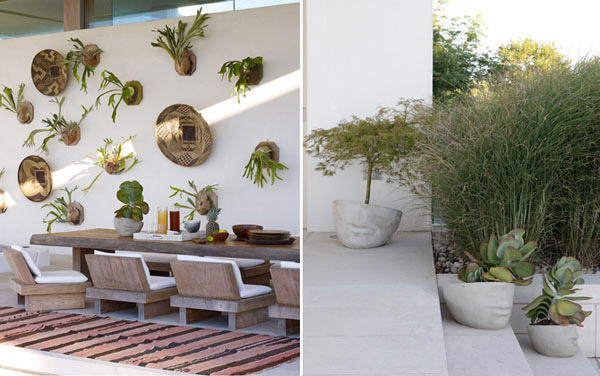 Outdoors, there are also interesting decors and furniture. Even the pots have unique designs too.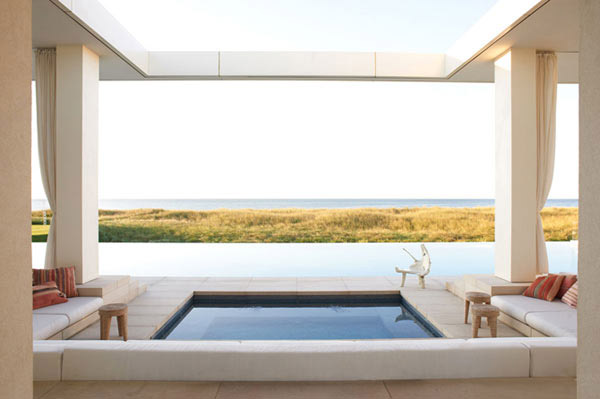 This hot tub would make you feel like you are in vacation as it faces the ocean and the wide sky.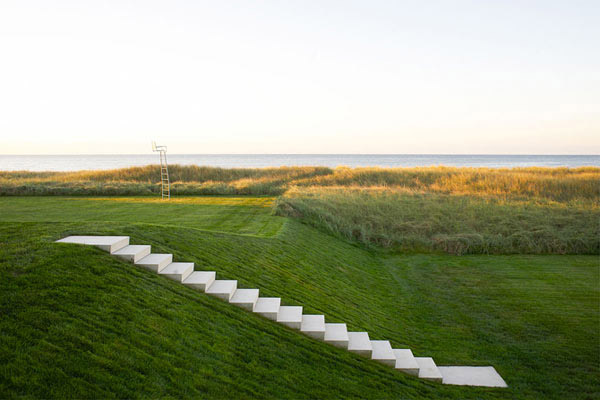 The staircase looks almost like a sculpture as it stands out from the green grass cover. Simple idea but really stunning.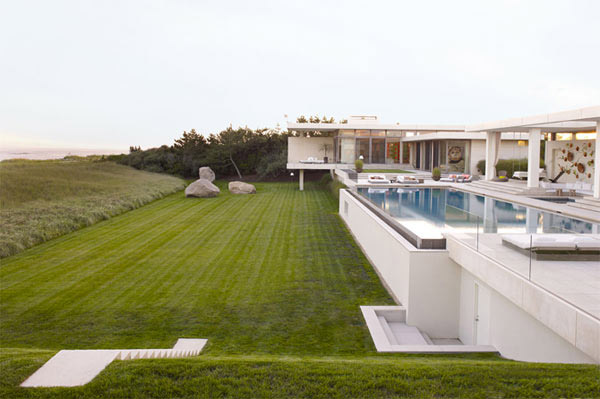 Look at how spacious the outdoor space of this house is. Upon seeing this photo, you will also realize that it is elevated from the ground. I guess, it has a huge basement too.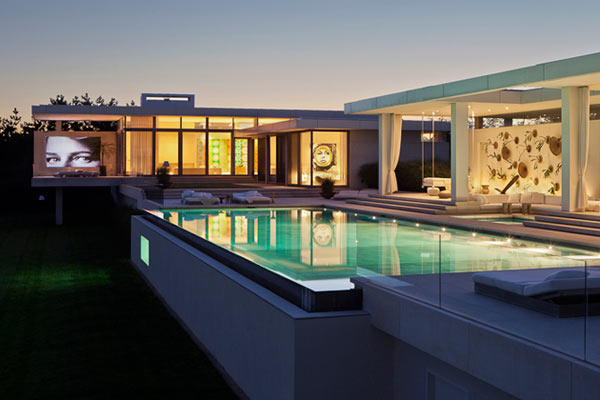 Look at all the decors outdoors! Even from afar, you can really appreciate this house because of how well-designed.
Well, you would really expect a home interior as lovely as this because the house is owned by an interior designer. Kelly Behun was really able to express herself in her own house. We can even see her style in every corner of it. This is one house that I really love from the architecture to the interior. I know that just like me, you wish this house was yours.