Airy Industrial London Loft Apartment in England
Not all of us have that love for industrial spaces especially if we haven't actually seen a stunning space for living. We have created many lists and round-ups here on Home Design Lover featuring industrial spaces from kitchens to bedrooms. And I can say that they really are all beautiful. Today, we will show you a loft with this kind of style in the interior.
The loft apartment is actually an old factory near Edgware Road, London, England which was completely reconfigured and converted by Cloud Studios into a two bedroom home with a large open plan living space. You can see industrial features all around the loft especially because of its original state. The architectural details includes concrete ceilings, Critail windows and exposed pipes. But the furniture and other furnishings had clean beautiful lines that is a good contrast to the existing architecture of this London loft. You'll see that in the images below.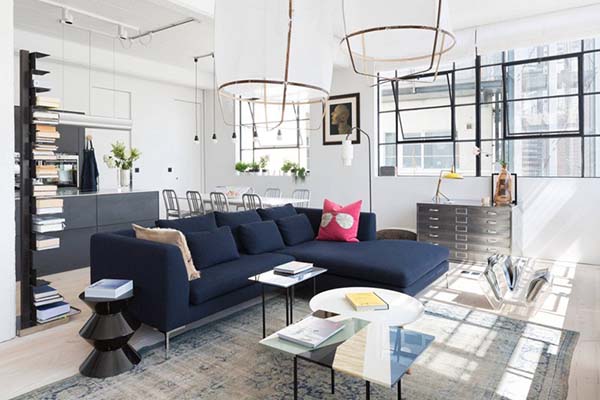 If you are not a fan of industrial spaces, this apartment will make you change your mind. Just look at this lovely interior!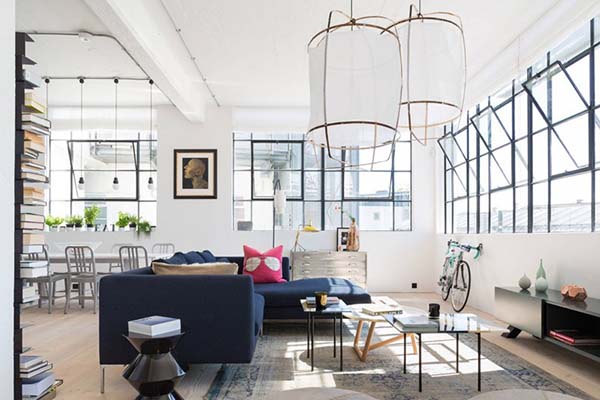 One feature that caught my attention are the Critail windows which really is very industrial but brought air and light to the space.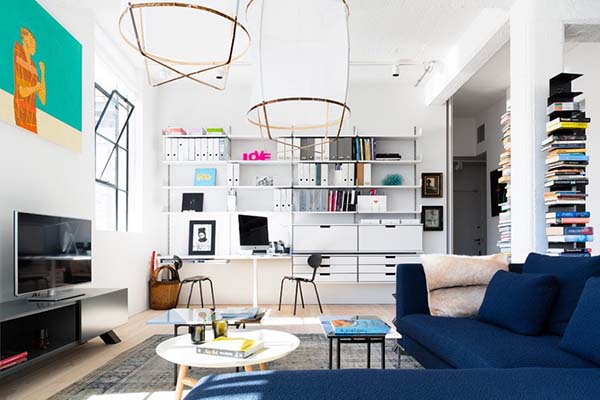 In the living space, there is a built-in wall system with a desk for working.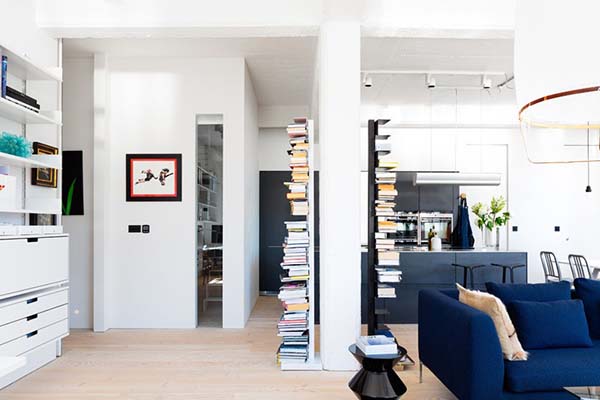 It also has vertical bookshelves that are placed on both sides of the column.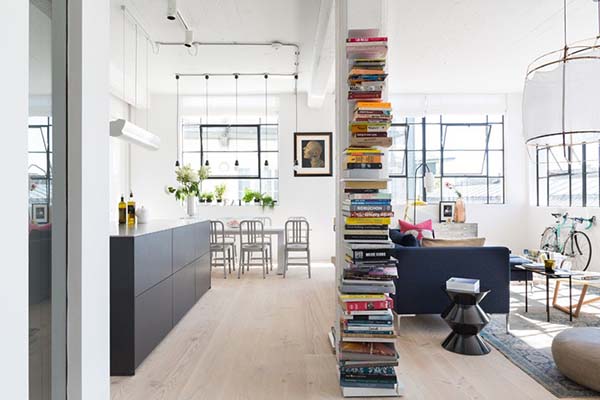 The living area, dining and kitchen are in this open interior.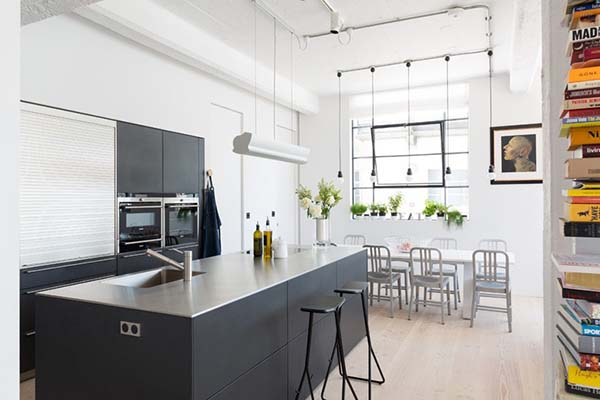 A pale Douglas fir wide-planked floor and a contemporary kitchen is seen in this apartment.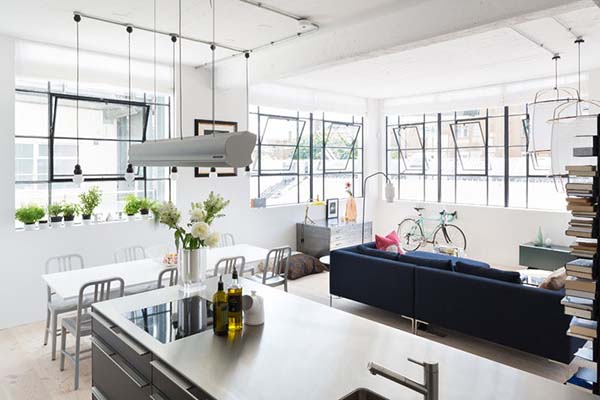 It used high-end materials for the kitchen with gray colors.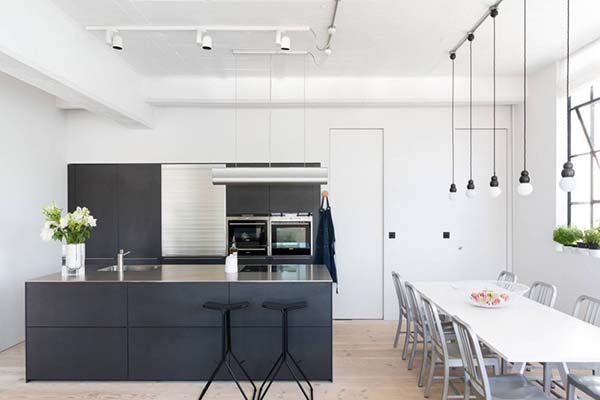 You can see that the kitchen is small and compact by very functional.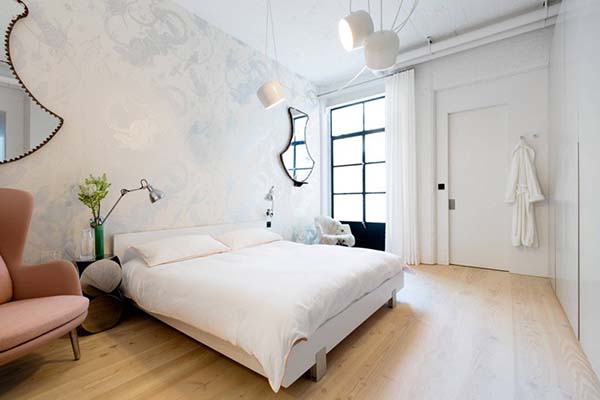 The bedroom looks minimalist in white but it had artistic features too like the mirrors on the wall.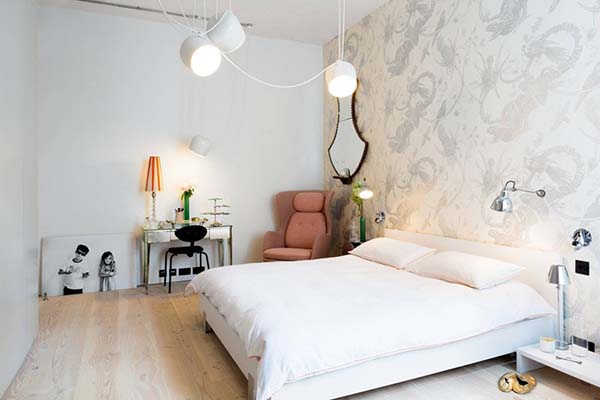 The wall paper of this bedroom is one attractive element as well as the lighting too.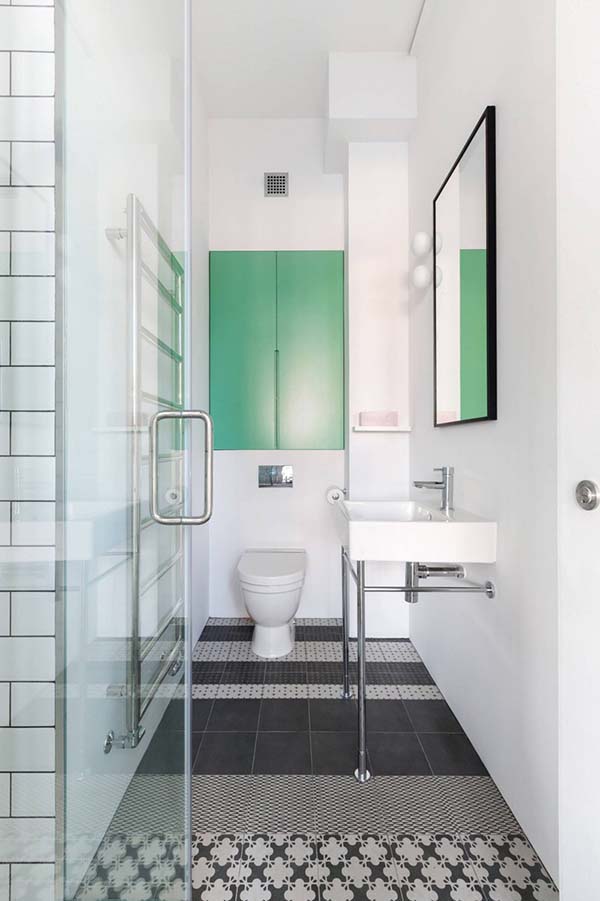 Adding a green cupboard in the bathroom added appeal to the area especially with the decorative floor tiles.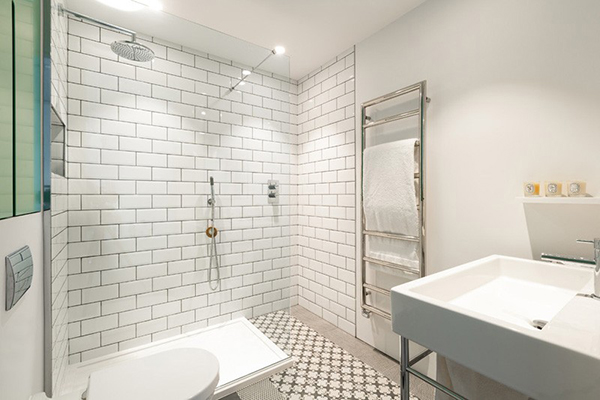 There is a shower area in the bathroom too with subway tiles on the walls.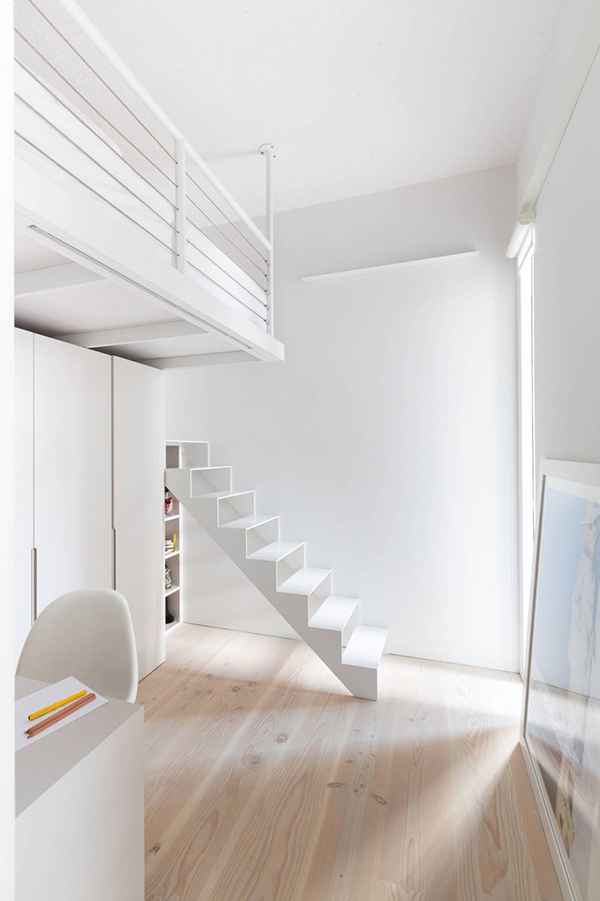 Leading to the loft this modern staircase with storage. It does look very interesting!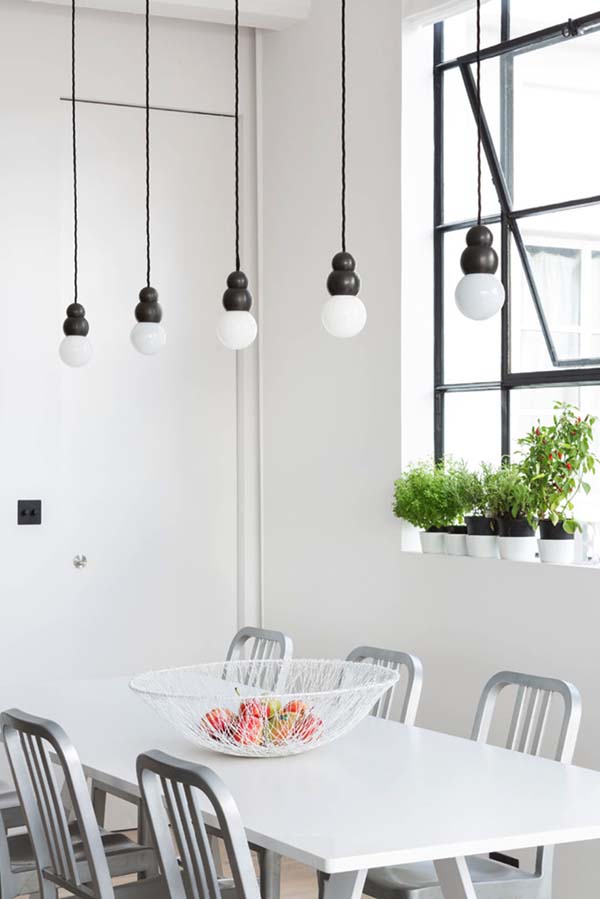 The clean lines and high ceilings of the interior were enhanced with the use of white just like this dining space.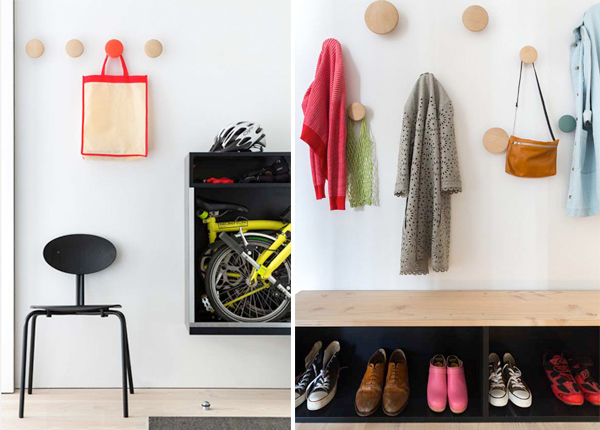 Seen here is the mudroom with circular hooks that also serve as wall decors.
The industrial style open plan living layout is infused with natural light which is of course a good factor that made this loft airy and bright. it was renovated in 2014 and was even featured in Elle Decoration's 25th Anniversary Issue, October 2014. This stunning loft is designed byCloud Studios and it sure deserved the attention it received all around the globe! Do you like this loft apartment?