Small Yet Functional Interior AMP in Russia
Another stunning interior will rest on your eyes today as we show you Interior AMP. The project is a beautiful interior renovation of a one-bedroom apartment located in Saint-Petersburg, Russia. The original layout of the dwelling was very dysfunctional for the homeowner since it has a large hallway with six doors, a tiny polygonal living room and kitchen with an extended bedroom. With that, the architects redesigned the apartment for a more pleasing design.
The living room/bedroom area was increased to 30 square meters while the dining area has a sliding table good for 4-9 people. Despite the 64 square meters only, the open layout feels spacious. Functionally designed furnishings and built-ins could allow guests to be entertained in the small apartment. It used neutral color palette with large planes of materials like hardwood planks for the flooring. The bedroom is merely 6 square meter, sectioned off with a dividing wall and a bank of windows. Despite the small space, the apartment has a lot of function and form, and visually pleasing interiors.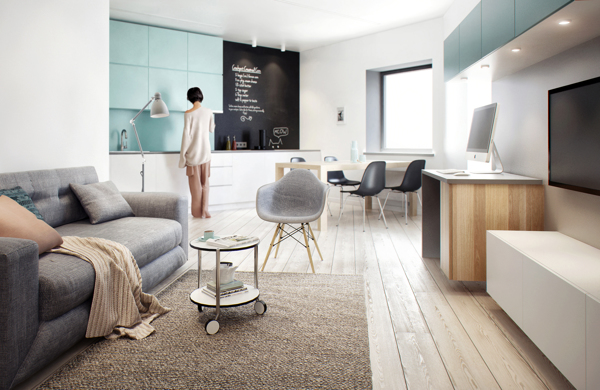 What a refreshing interior indeed! Just look at the colors and materials used in this apartment.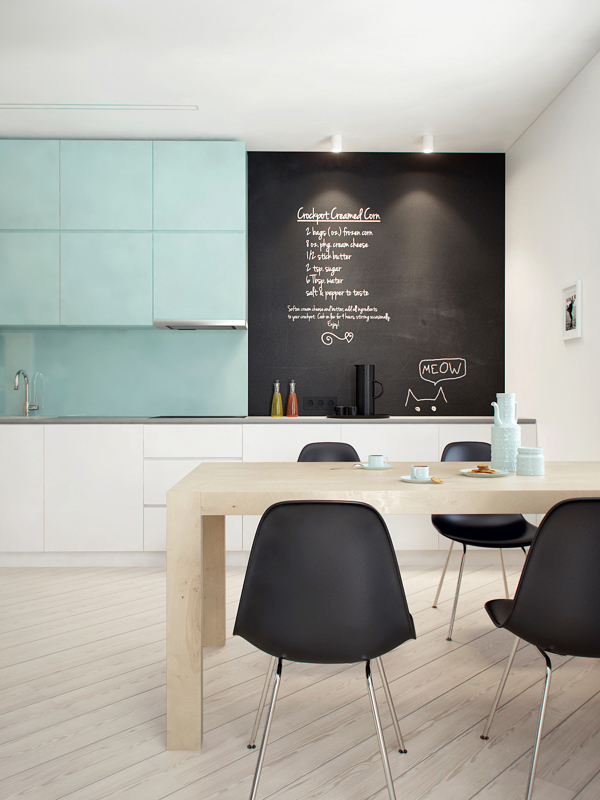 I love chalkboard paint because it could make one even more creative just like what they used for the kitchen.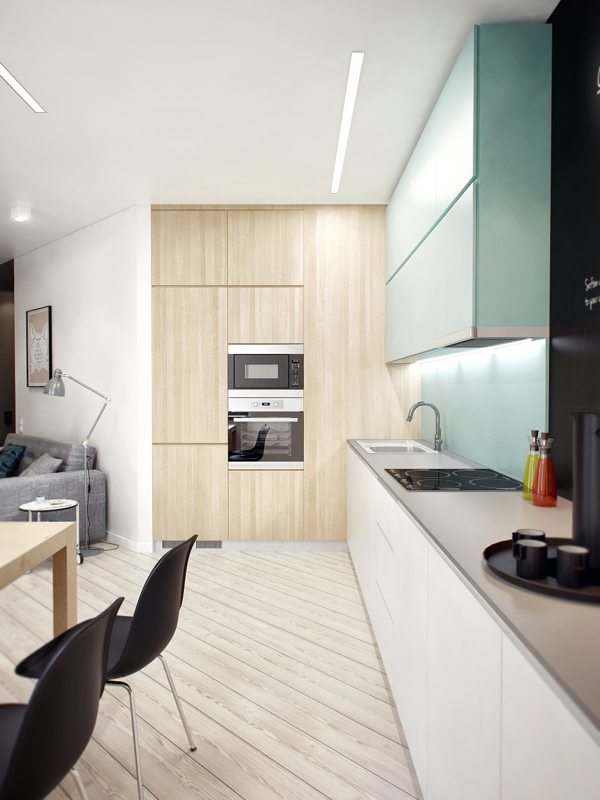 The kitchen is small and compact but is very functional.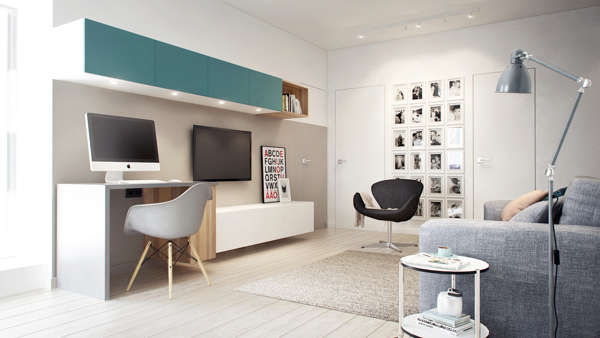 The living area is also the entertainment area and working area which is a smart way to maximize space.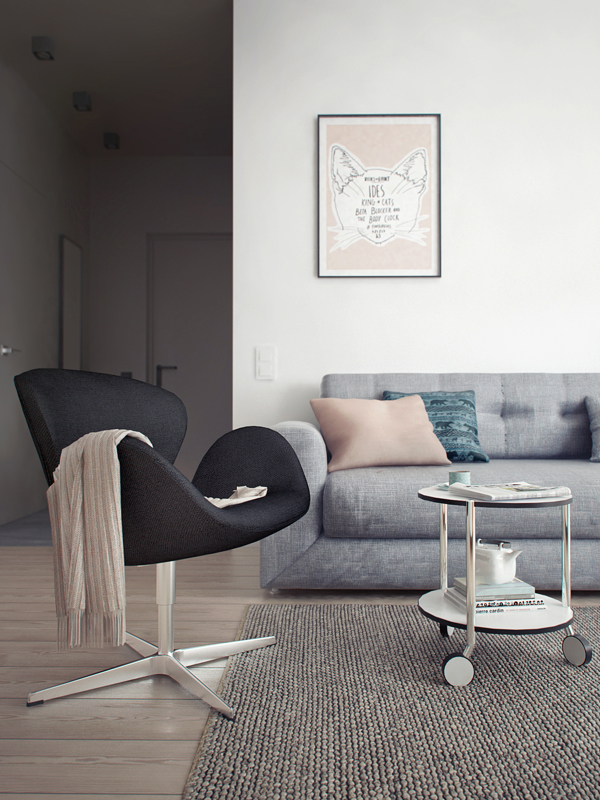 You can see different textures in the apartment that jive well together.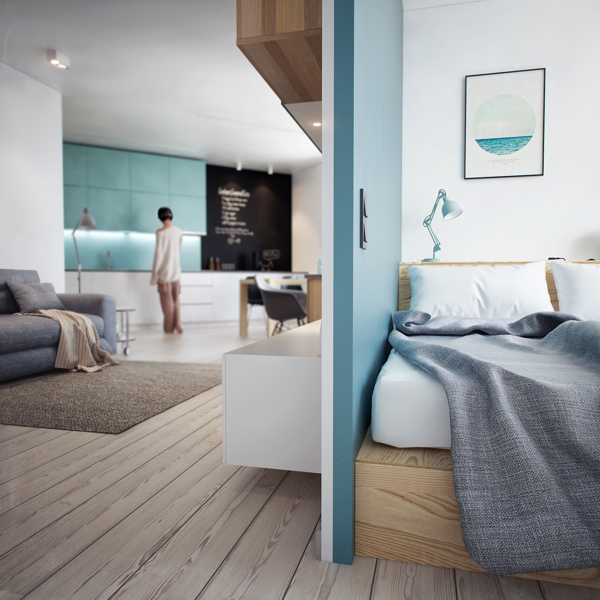 A small bedroom in incorporated in the house which use the same color palette as other areas of the interior.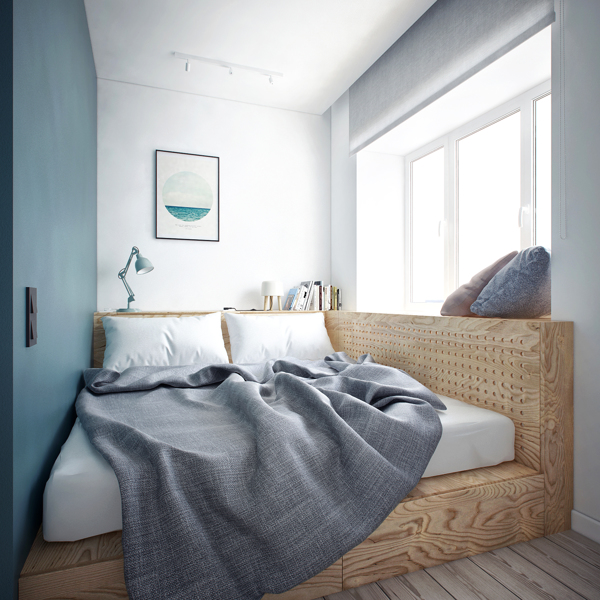 The bedrooms bed is just fitted in the space and is located near the window for a flooding of natural light.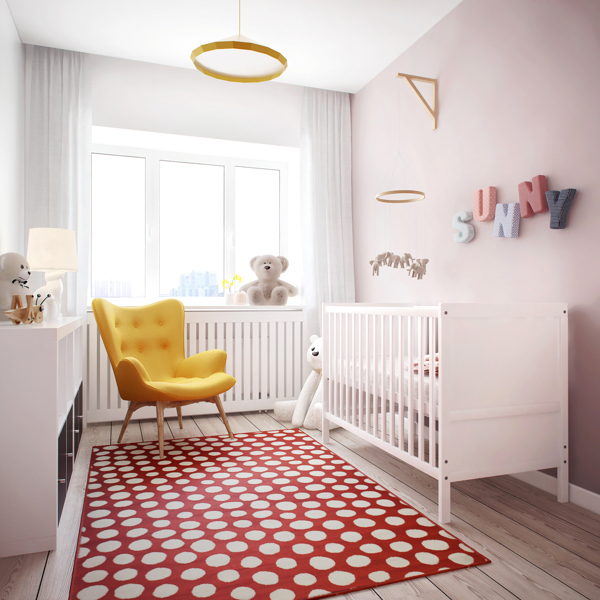 It also has a cute nursery with lovely furnishings and bears!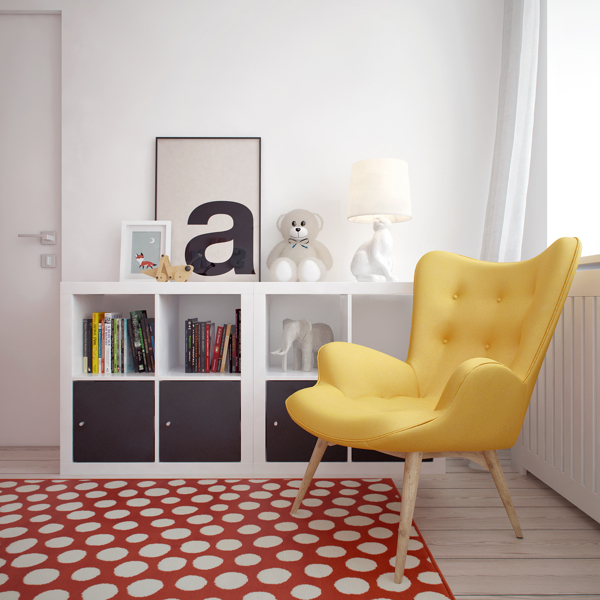 Note the neat cabinetry and pretty chair it used for this sweet space.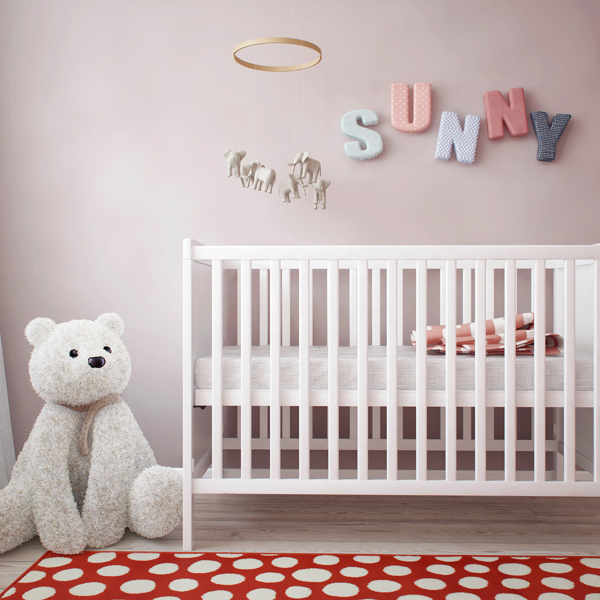 I like how this one is decorated- simple yet gorgeous!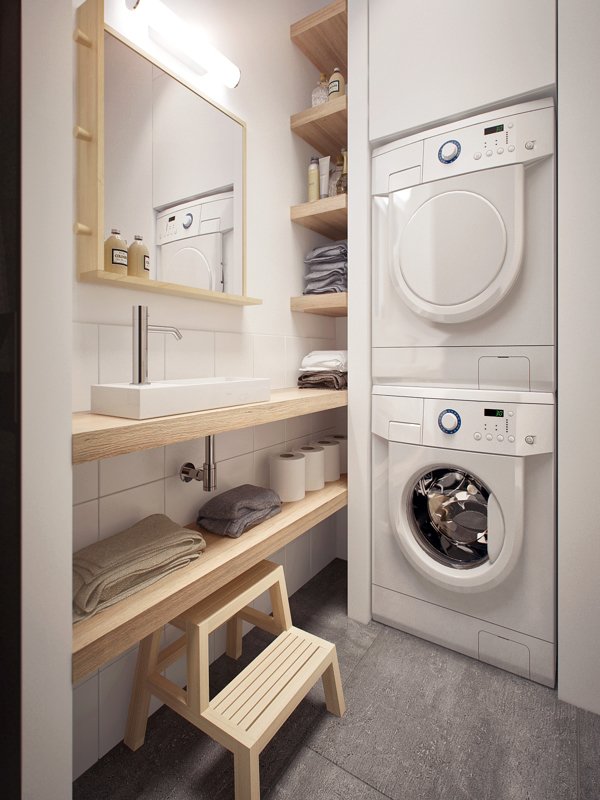 Despite being small, it also has a laundry area.
After seeing the apartment, I know you will agree with me that it is indeed an amazing design by INT2 Architecture especially that they were able to come up with a design that isn't just beautiful and functional but will make the space appear visually larger. This is one of my fave apartment interiors!