Get Tanned with 20 Glossy Glass-Roofed Solariums
In the early nineteenth century, solariums are considered as a conservatory rooms which displays tropical plants and flowers until at the end of the century some people considered this room for social gatherings just like tea-party. Solarium has a similar architectural composition to a sunroom where both are glass structures, but the main difference between the two is that solaria have a curved glass corners and glass roofs while the sun room is mostly made with glass walls only.
Solariums are designed that way to allow sunlight to go through the room. And also it is designed for picturesque views and for others it serves a purpose of getting tanned without direct exposure to sunlight. But not only that this design of structure has great benefit for tropical plants that are incorporated into your interior designs. Having a room designed with glass roof and walls would bring enough light to your homes. Take a look at these collections of designs that might inspire you to build one.
1. Darien Residence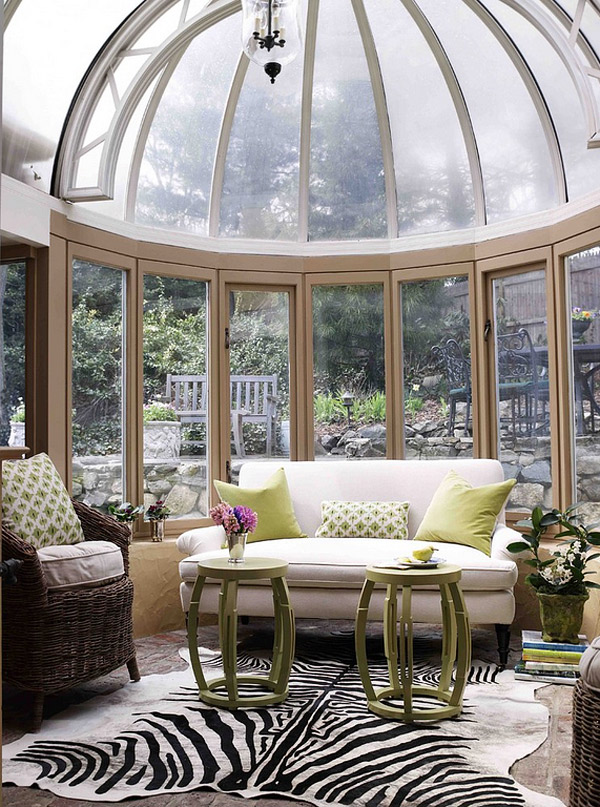 It would be a perfect idea when solarium would be decorated with less furniture and more plants.
2. Vibrant Surroundings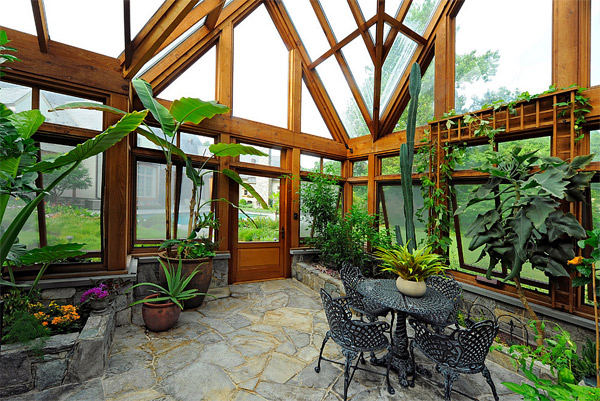 The exotic plants bring a different ambiance into a solarium where you can enjoy an earthy meal time.
3. Perfect Solarium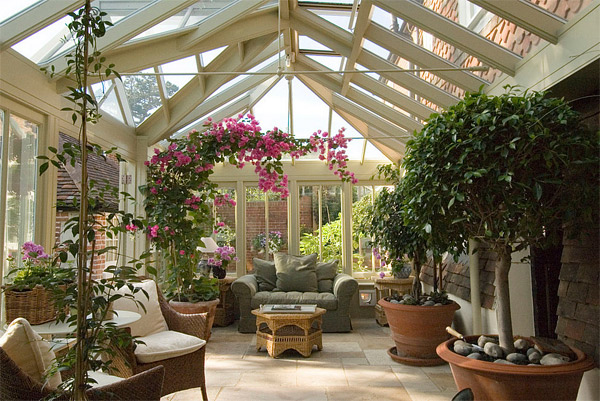 It would be a lovely environment when there is a transition between the indoor and outdoor elements.
4. Master Craft
This area provides an outdoor eating option and opens into the landscaped backyard that offers wonderful sceneries.
5. Birmingham Showhome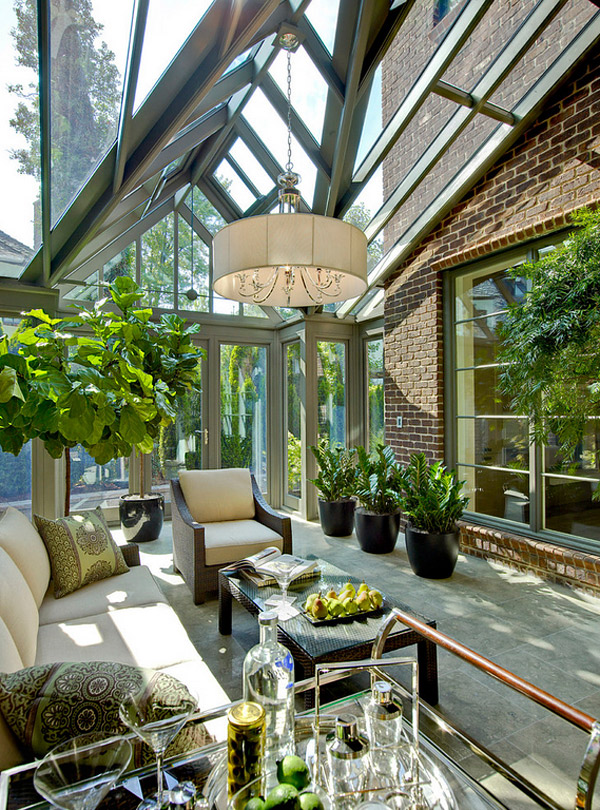 For sure you'll always experience a fresh atmosphere when you stay on this place.
6. Caledon Residence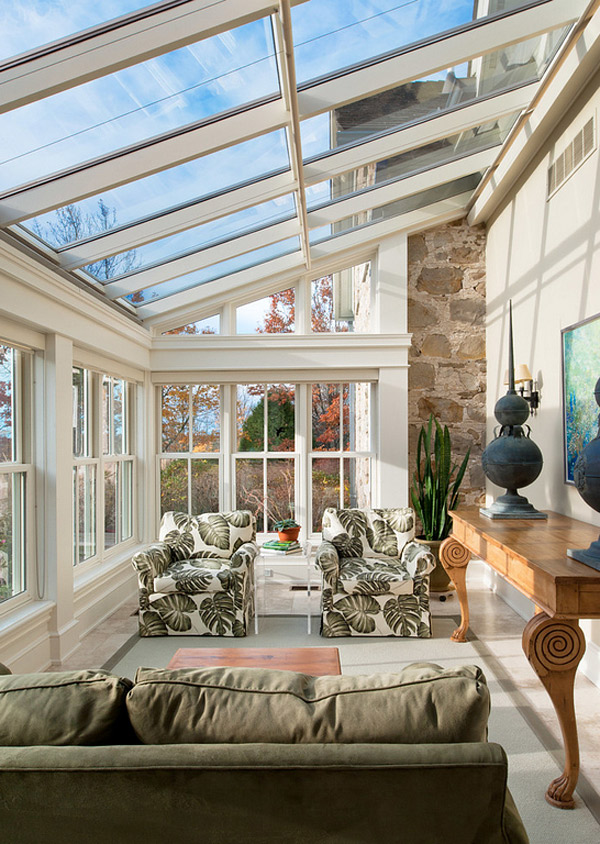 To witness the clear blue sky try to add a solarium into your homes, really a great place to spend spare time.
7. Solarium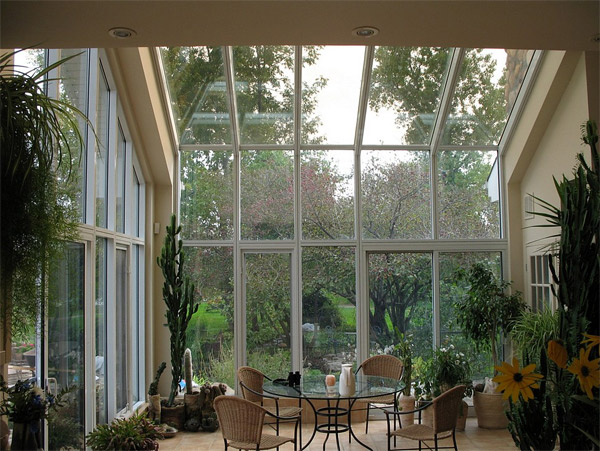 It would be a lovely evening for your family to have dinner in this space.
8. Carmel Residence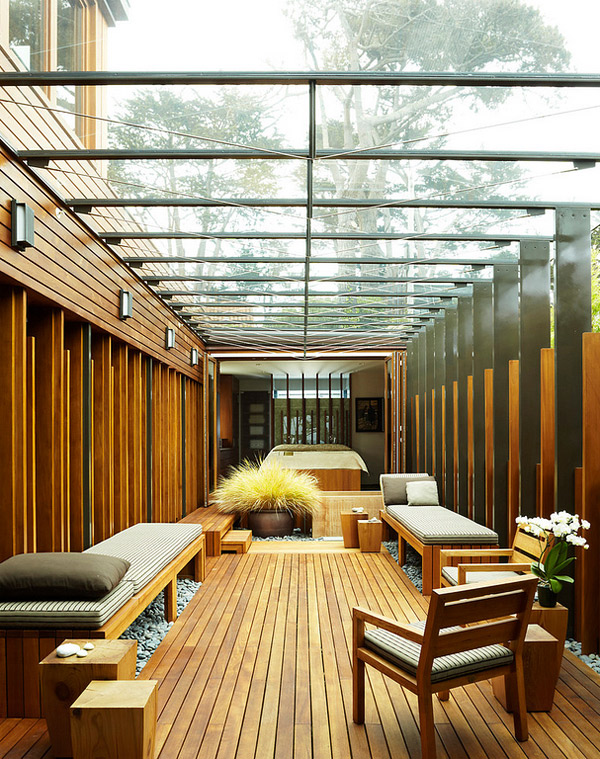 Wow! This design looks so good. The woods and the stone materials goes along accordingly.
9. Sequim Solarium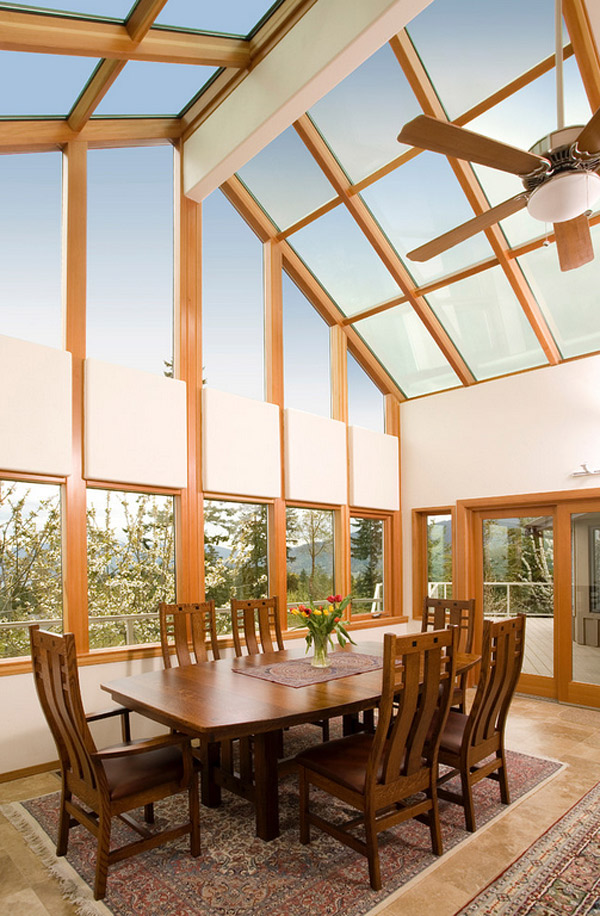 As you can see, woods and glass as a material are much of a compliment that gives a unified design.
10. Home in St. Louis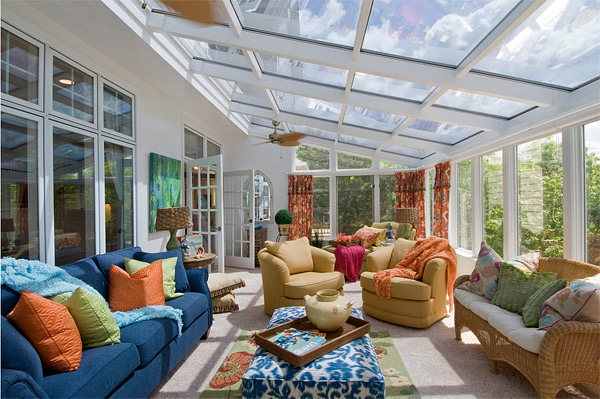 Can you just imagine how entertaining and comfortable having conversation in this area?
11. Montreal Escobar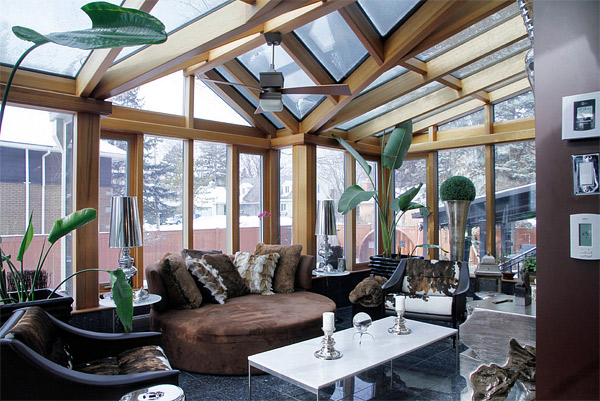 Those green plants give a tropical feel in this living room where it feels like you are sitting in a garden.
12. French Country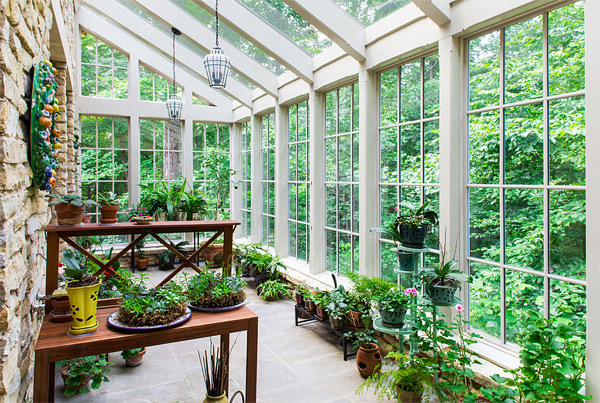 If you want to protect your plants from excessive rains but you want to provide enough source of sunlight then this must be a good idea.
13. Conservatory Room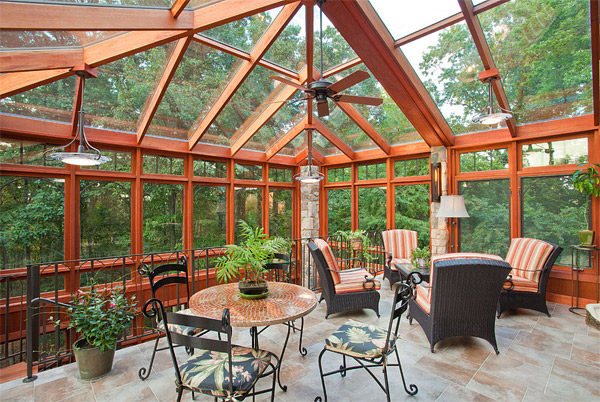 It would always be a nice feeling when your area is surrounded with trees that gives off fresh ambience.
14. North Street Barn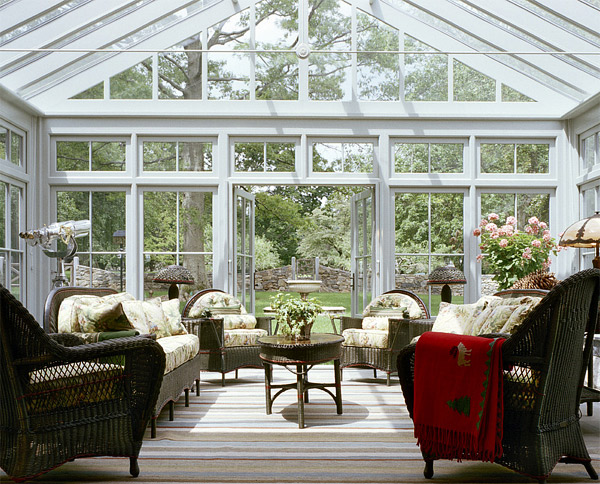 Gather your family in this area especially at night; you can enjoy star gazing directly from this spot.
15. Rollingwood Estate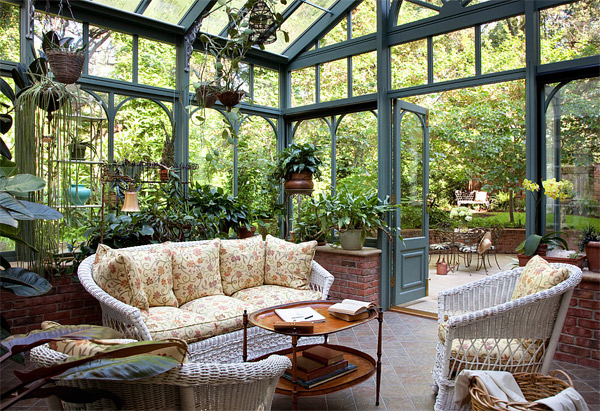 Don't you know that plants make your space look alive and attractive? So try to incorporate it into your interior.
16. Greenhouse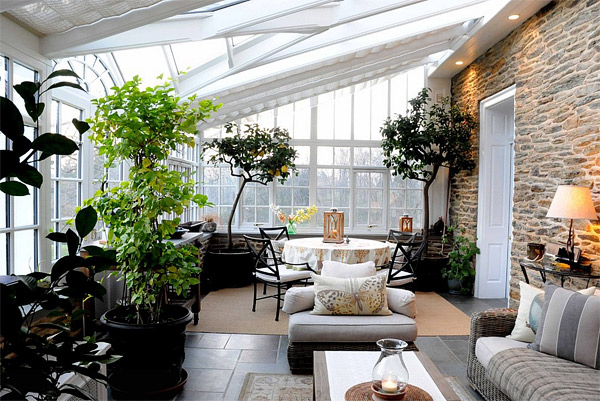 Having glass walls and roofs makes the area looks brighter and you'll get a visible view outside.
17. Silver Pines Residence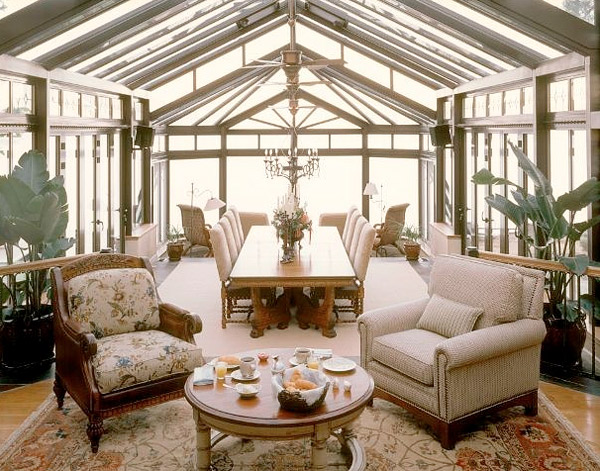 This design looks very elegant and luxurious, surely your guests would feel comfortable and accommodate appropriately.
18. Traditional Porch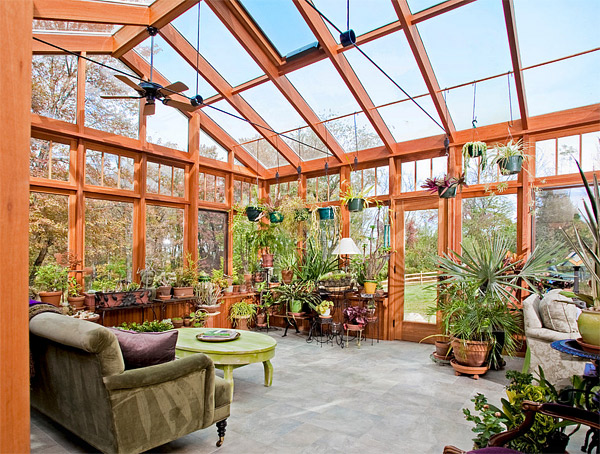 Although your plants are not placed outdoors it can still acquire ample amount of sunlight through the wide use of glass.
19. Colonel Mustard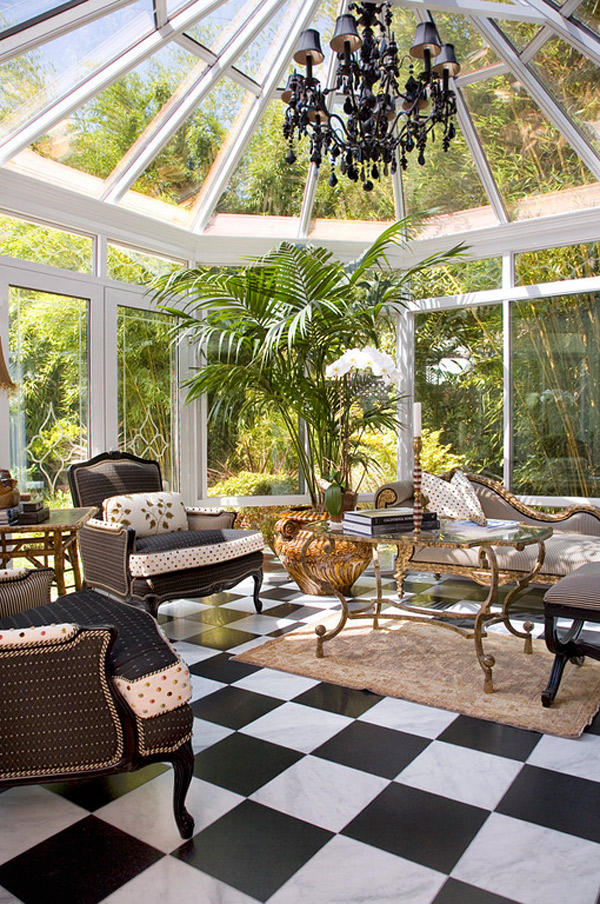 The ceiling/roof offers a dramatic feel to this area making it look glamorous.
20. Bay-end Conservatory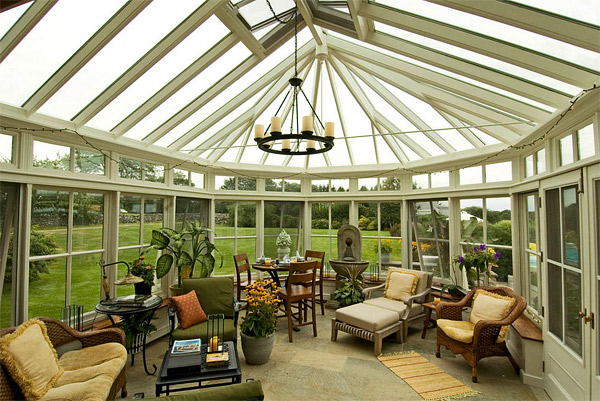 Even when you just stay indoors you can still have those tan lines by having a design like this.
For a more formal set up, you can also try to add some sunrooms as extensions to your homes extensions into your homes that will serve as a space where you and your family as well as your guests can enjoy the warmth of sun during leisure times and gatherings.