15 Ideas to Organize Your Garage
Well, as we all know, a garage is where we park our car to make sure that they are safe and will be kept in good condition. But aside from being a car-keeper, the garage is also a space in our home that has storage areas where tools and other items are being stored. There are times that even garden tools are placed in the garage or even fishing items.
Adding storage area to the garage is a smart way to maximize the space. But of course, we have to make sure that it doesn't look cluttered and that everything is well organized. There are different ways to organize stuffs in the garage and we will see that in the garage interiors that we will feature below.
Corvette Garage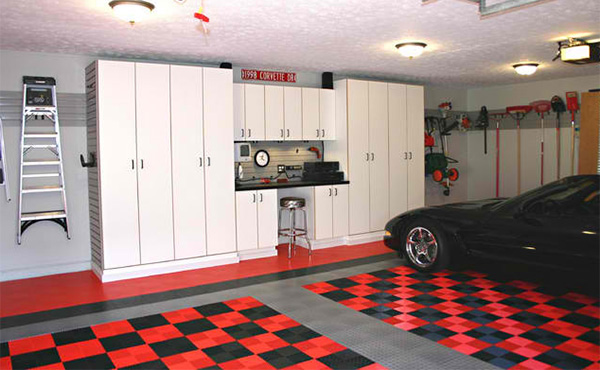 The product on the walls is called StoreWall which is a very versatile way to keep things in the garage. One of the features of this garage that impresses others is its red and black flooring.
Rail Garage Storage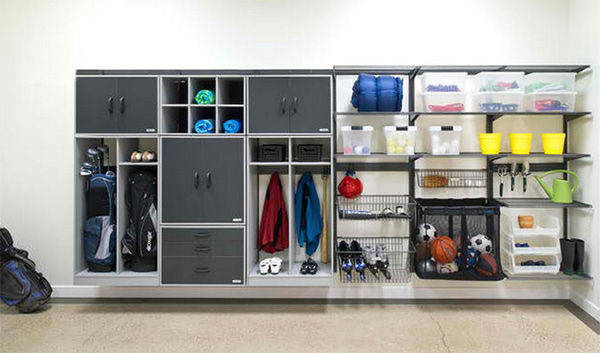 There are indeed so many ways to keep a garage organized just like this storage area where you can place many items on cabinets, drawers, plastic containers and racks.
Aluminum Melamine Garage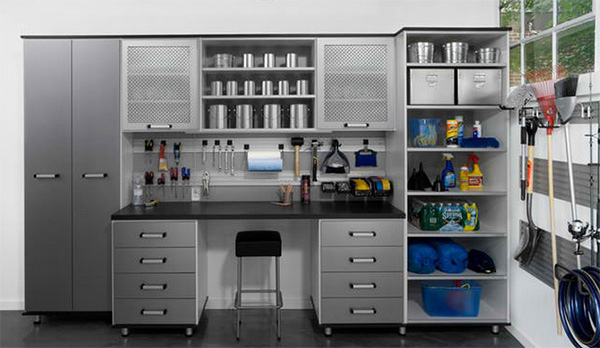 A garage work bench seen here is built in brushed aluminum and white melamine with plenty of drawer storage. The aluminum wall track has variety of storage hooks. It also features aluminum shelf edge protectors, aluminum grill inserts in cabinet doors for ventilation, leveling legs, under-mounted LED cabinet lighting, and a mica counter top.
Tuscany Project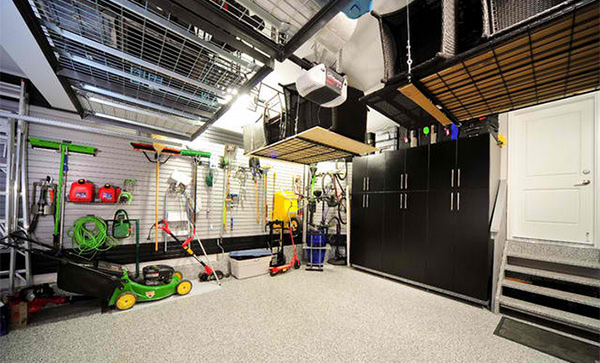 Aside from the black cabinet, you can also hang some stuff on one side of the wall. But it looks kind of busy when done that way yet it is preferred by some especially those who use the equipment regularly.
Contemporary Garage Phoenix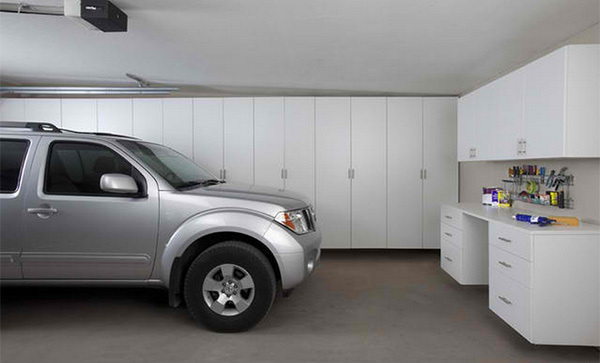 For a clean look, put up a working table with drawers, hanging cabinets and a floor to ceiling cabinets in white.
Highcroft Hunting Barn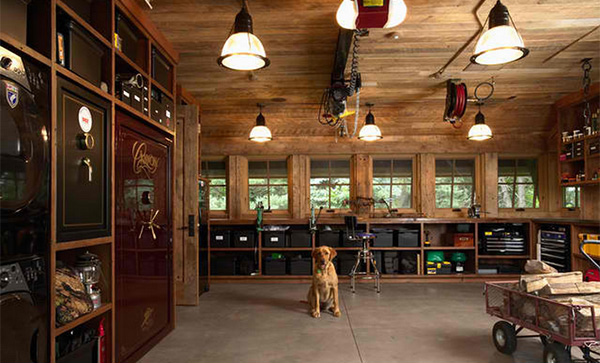 This garage have a traditional and rustic look since it used wood for the structure and was left exposed in the interior. Look at the dog, we mean at the open storage spaces with some plastic boxes in it. That can be a good way to store your things.
Garage Storage Minneapolis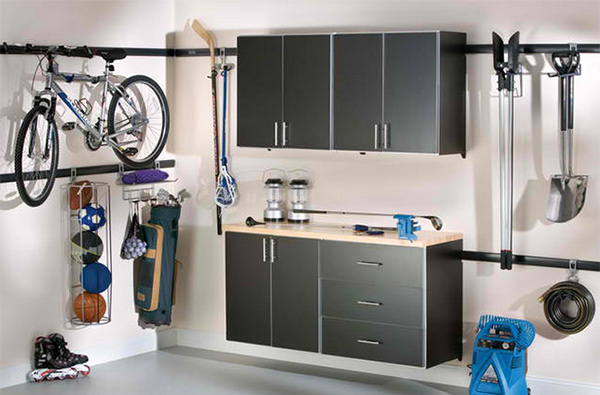 Hanging the bicycle could certainly save space. You can hang other things as well even sports equipment. Combine that with a hanging cabinet.
Garage Envy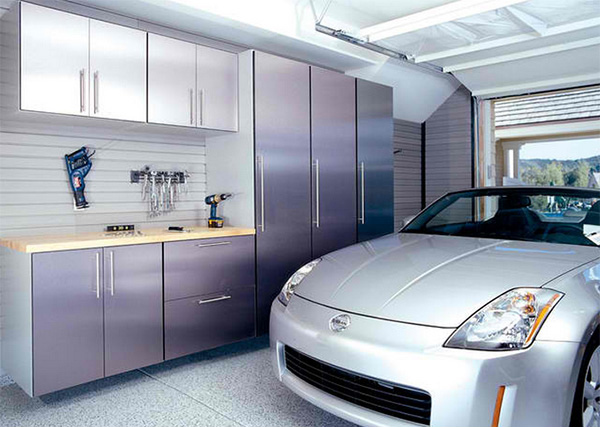 Everyone dreams to get a neat and modern garage just like this. Get a modular cabinet with glossy finish and you will acquire a sleek look.
Man Cave Columbia MO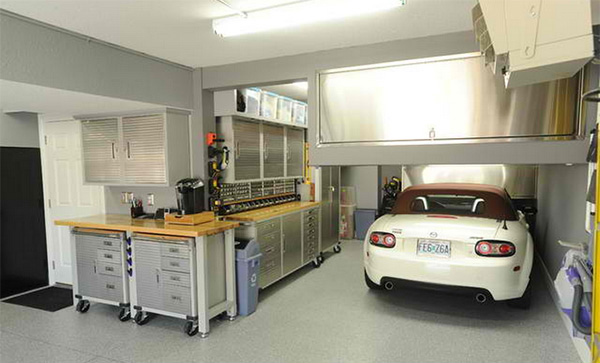 This could be a small garage and it would be a challenge to keep things organized but with rolling cabinets, things will be a lot easier!
Garage Storage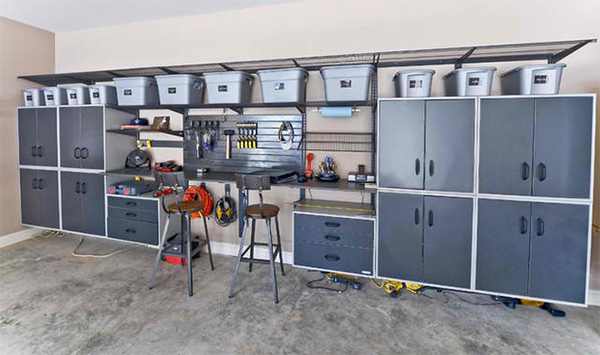 Used here is an adjustable garage storage system that changes without any tools to fit any changing need. It is also incredibly strong and can hold up to 150 pounds every 40″.
Toy Garage Orlando Florida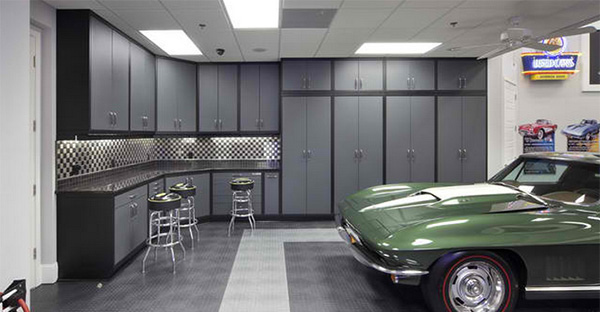 The cabinets in this garage are metal built by Baldhead Cabinets. Looks neat, right?
Newport Beach – Garage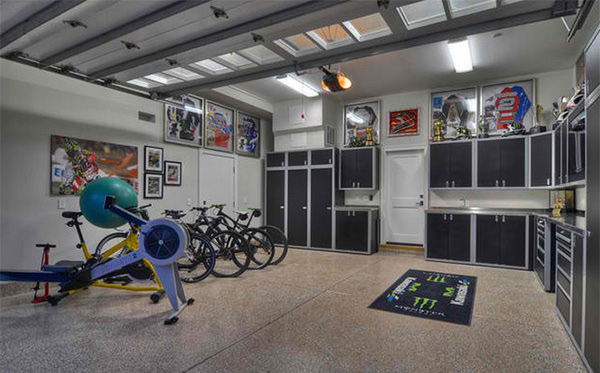 A fabulous attached garage with expansive cabinets that line the walls to allow for total organization and storage.
Modern Garage Chicago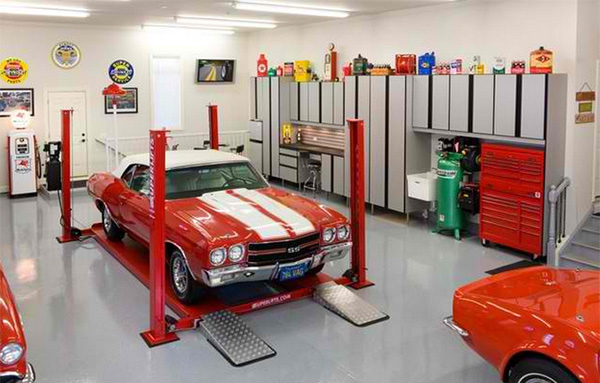 The cabinetry is this garage is made from brushed aluminum melamine, incorporates built-in j-pull door handles and a special Linex-coated liquid-resistant countertop for the workbench area.
Bronze Garages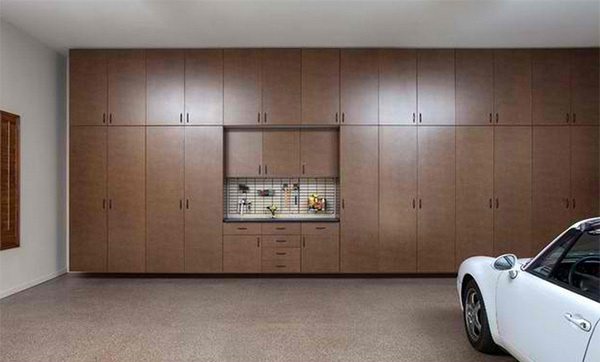 Extra storage is provided in this garage with its floor to ceiling cabinets in Bronze giving it a bit of a glamorous appeal.
Double Garage, Candiac, QC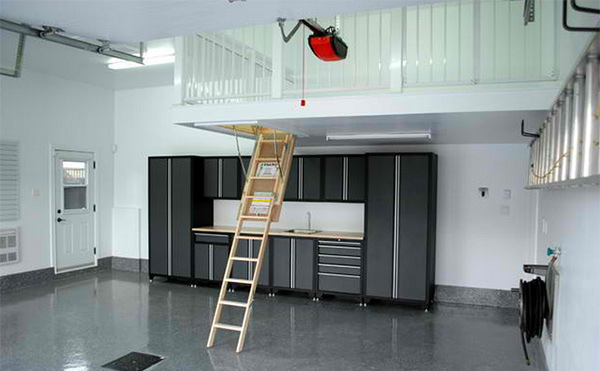 The double door cabinets and the drawers look beautiful in various gray tones.
So, if you have a cluttered garage, the above images will surely inspire you to start cleaning up and arranging stuffs. Anyway, there are more than one ways to keep your things from a tall cabinet to boxes. Want to see some garage designs? You can take a look at attached contemporary garage so you can also get ideas for a garage exterior design and not just its interior storage.