Warm and Inviting Before and After Interior Redesign by Amber Interior Design
Whenever you hear the word redesign, you would surely expect for something awesome in the end. Well, that is something we all look for in a project because without the wow factor, everything would look plain and just normal. But since designers aim for perfection, then we would get more than what we expect.
I came across the blog of Amber Interior Design where she share some before and after photos of some interiors she had done. But most of her posts would let the photos speak for itself and would keep the names of her clients private. For this before and after project, the blog post named it as Dr. Client Client. It does sound interesting but when you see what happened to the interior, you will be even more interested!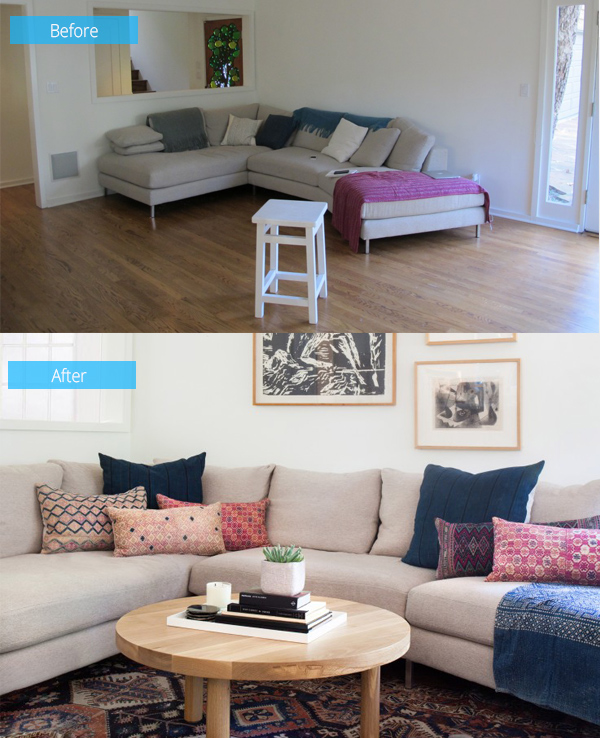 For the living room, the same old sofa was used by the designer. But you can notice a new coffee table, framed photos on the wall and throw pillows with different fabric prints for their covers.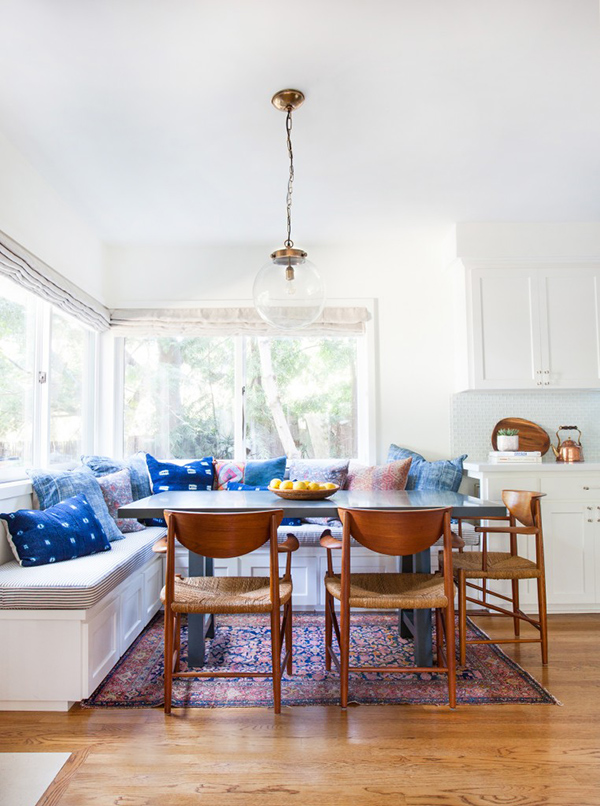 The dining area has various throw pillow covers too as they rest on an L-shaped bench.
Notice how the fireplace was redesigned here. Totally stunning indeed! And yes, the space really has a huge difference than the once boring home before.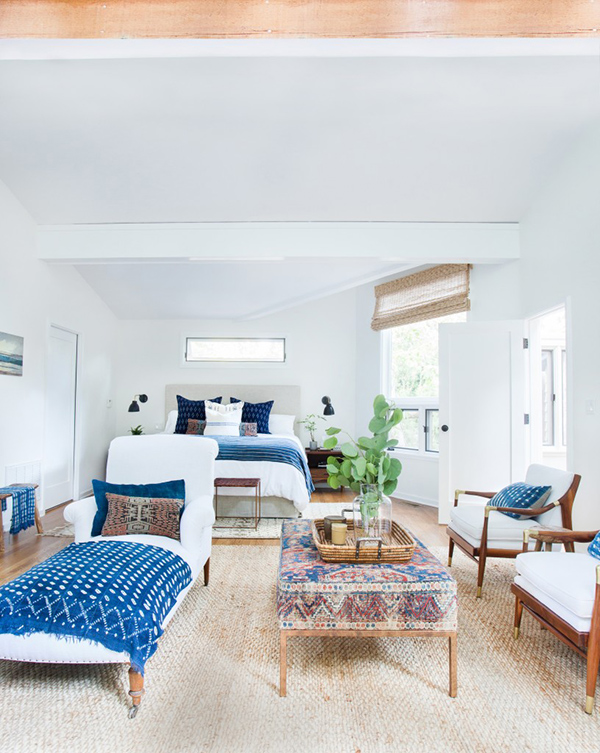 This is the bedroom with white and blue colors in it. I honestly love the airy and bright look.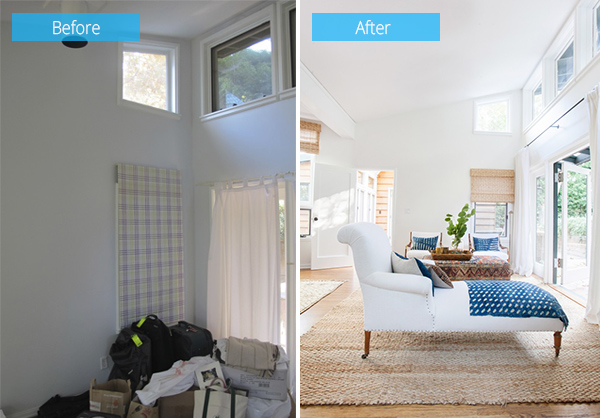 New window treatments were used for the bedroom. The clutter were all kept too.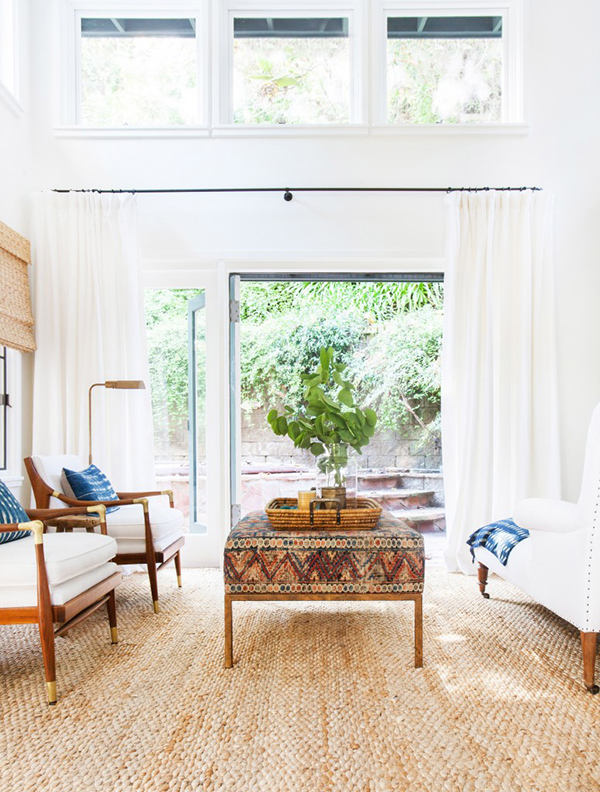 Don't you love that coffee table? I do like its print.
At the foot of the bed are these slim ottomans. The twin wall lights bring an industrial appeal to the bedroom.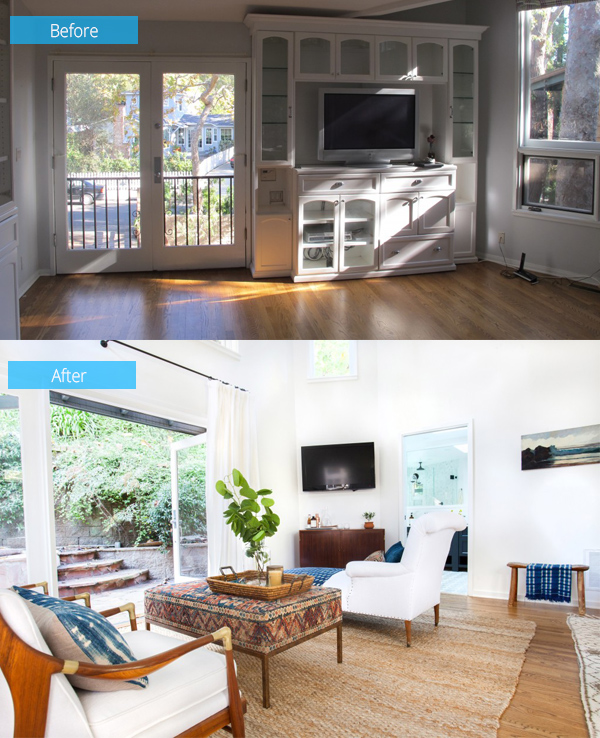 This traditional looking media wall system was removed to give the area more space to breath.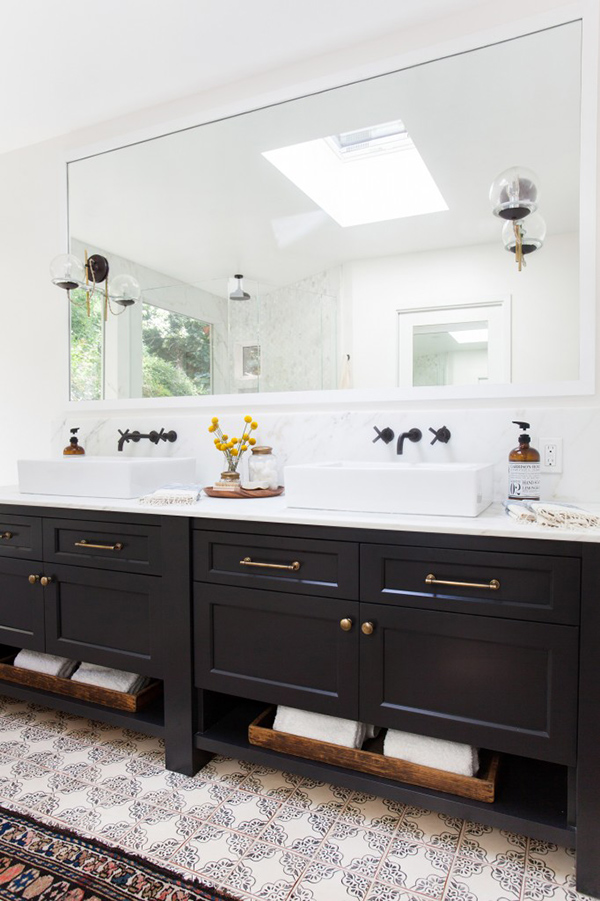 A black vanity with white countertop looks amazing in this bathroom.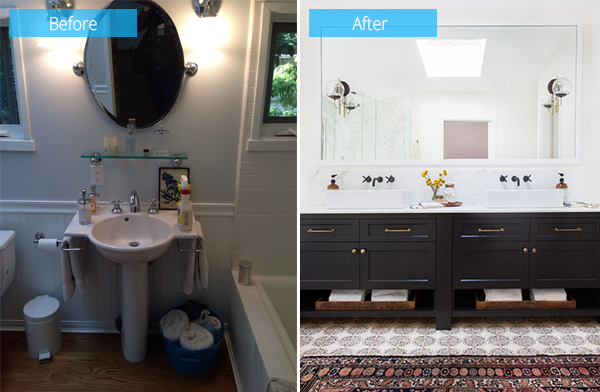 Well, you can clearly see the difference. It was merely an ordinary bathroom before.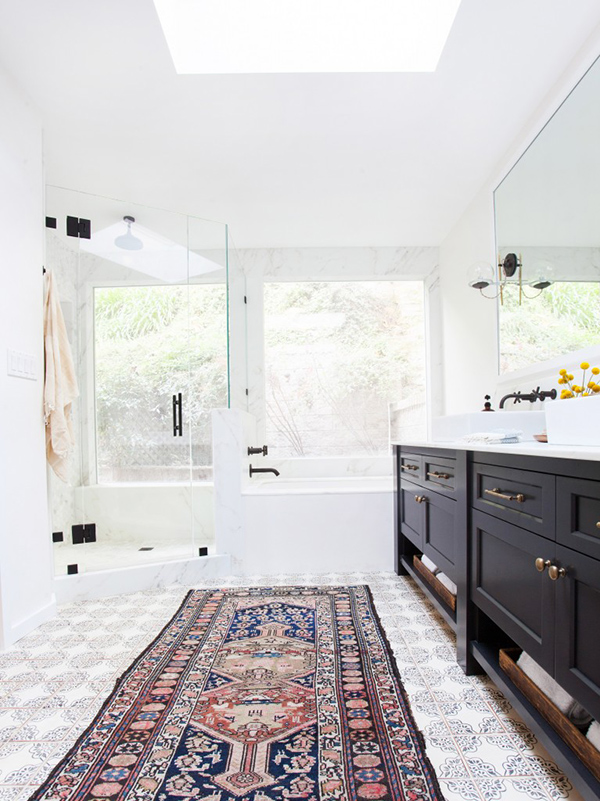 But now, it is a head turner especially with the patterns on the floor tiles and area rug.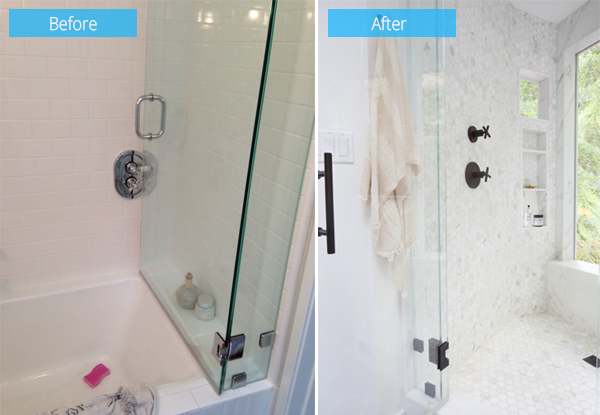 The shower was also upgraded with lovely mosaic tiles design.
And it has a small make-up vanity where some stuff can be kept in a black drawer.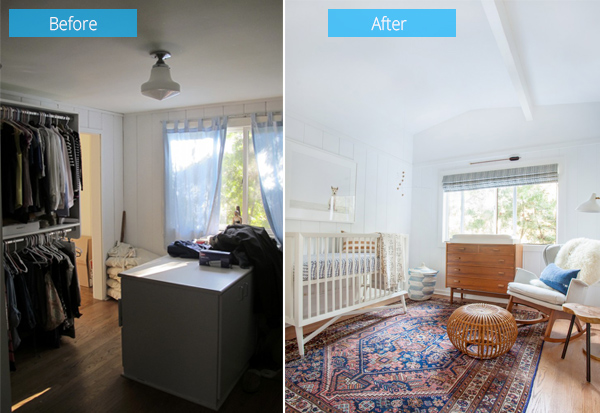 The wardrobe was transformed into a cute relaxing and serene nursery.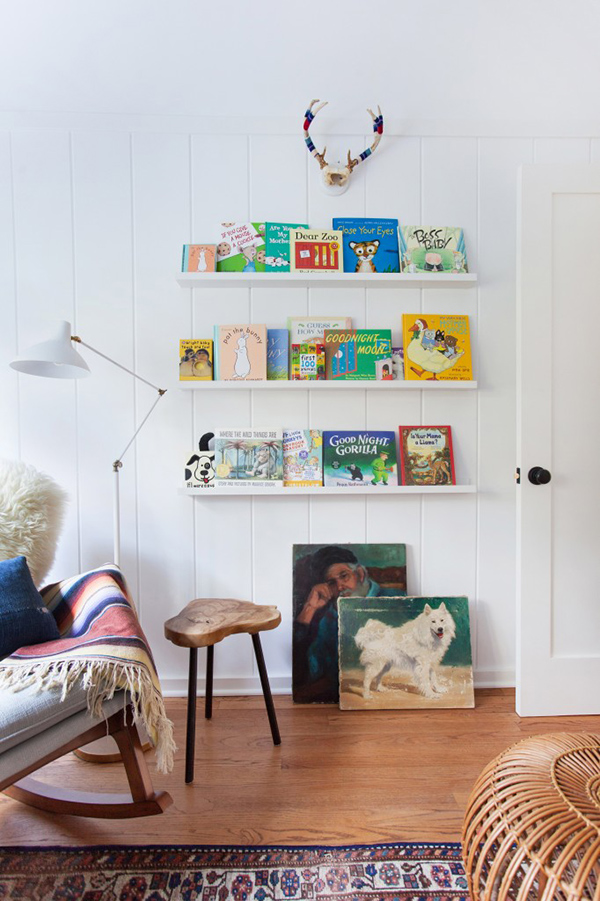 A lovely way to store the child's book! It actually doubles as a decoration too.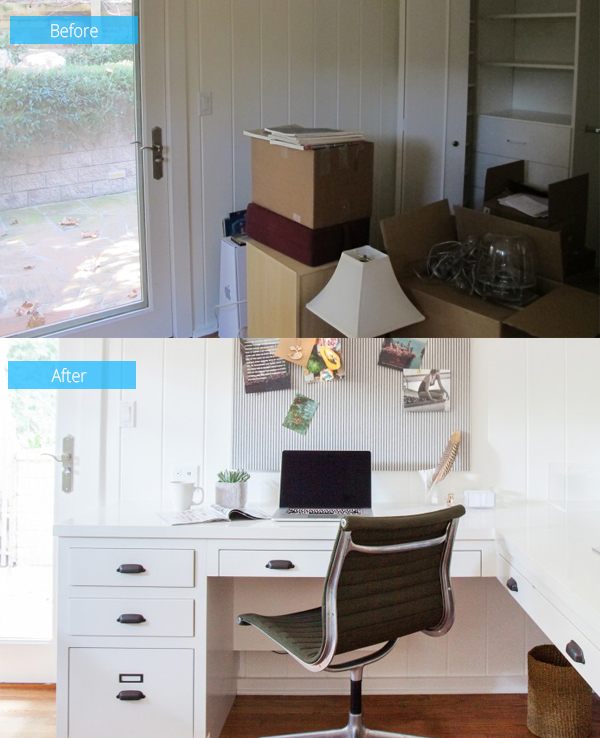 Before, the space was nothing but clutter. Now, it was turned into a very functional office space.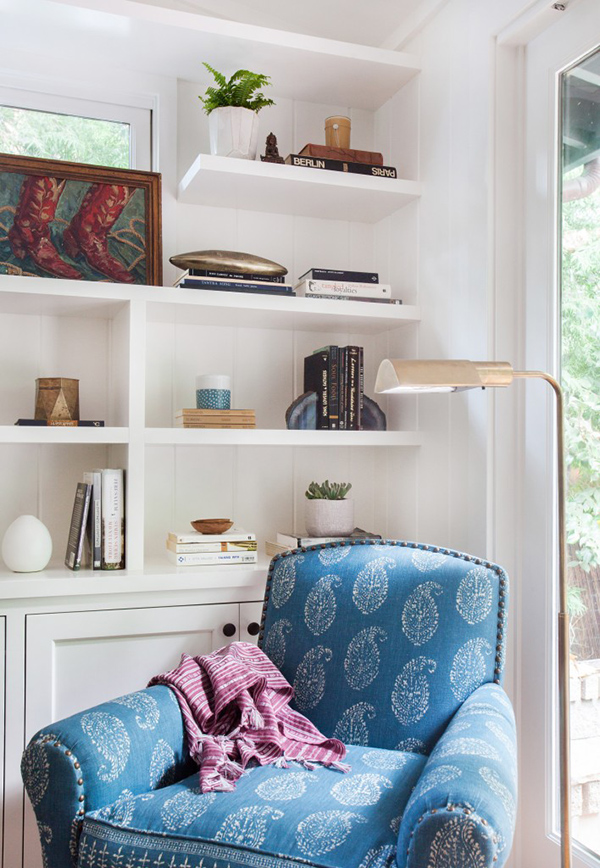 At the corner of the office space is this pretty paisley patterned seat.
Well, the photos speak that Amber Interior Design did an amazing job for the redesign of the home. It sure went from ordinary to extraordinary! And the home looks even more comfortable, inviting and totally cozier. In truth, it looked more of a home to me than its previous look. Do you agree?