Before and After: His-Her Home Office and Living Space Redesign
Interior designer Veerta Motiani is moving in together with her boyfriend, Dave Buck. It was an exciting time in their lives, but she feels that her workspace is boring and she feels uninspired. The room merely had light-colored walls, a bike and a big brown "man sectional". The office is used by Veerta as her full-time office and a part-time office for her boyfriend. At the same time, it is their main living room. That is why it needs to be redesigned to fit all three needs.
Veerta said that she would only have fights with her boyfriend when it comes to interior design. Dave is a whiz at putting Ikea furniture together while Veerta's strength is culling through their belongings and placing things that made them both happy. When they worked together, they found a way to make the space functional and beautiful with a budget of $5,000. This space is located in Marina del Rey, California.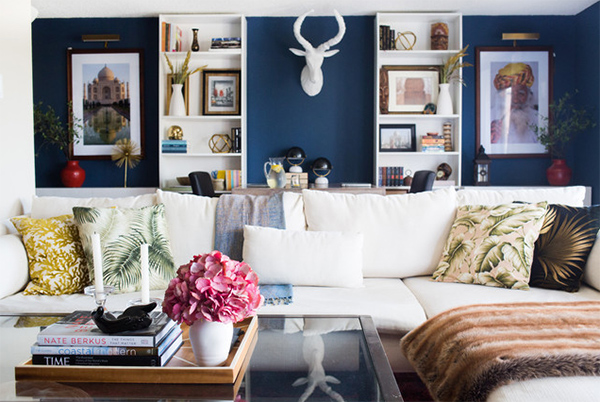 Such a lovely space isn't it? Note the blue walls, the throws in different prints, the wall shelves and all!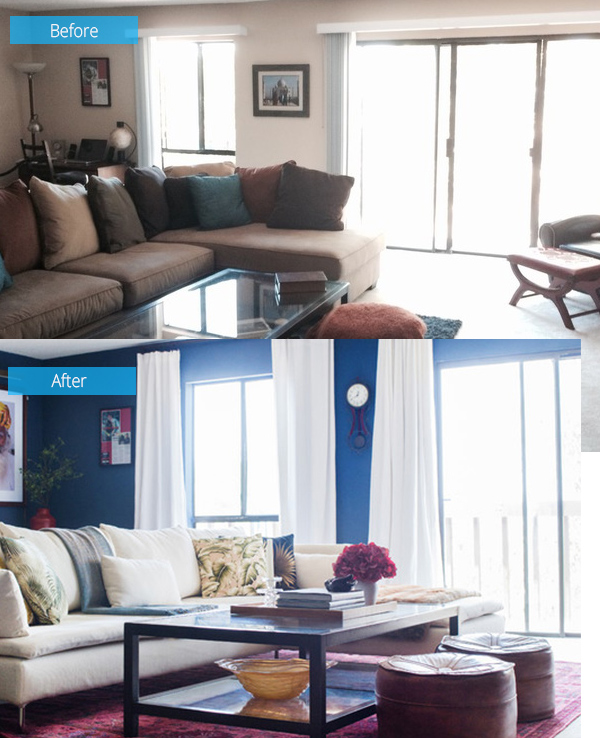 The living room was dominated by a big brown sectional sofa and an out-of-scale throw rug. The 1970s ottomans were a gift from Motiani's mother and was retained in the space just like the glass table. They bought a new sofa from Ikea and added white drapes to the window.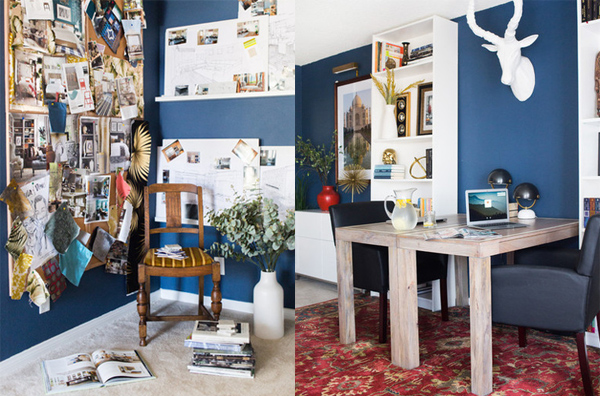 One side of the wall became a mood board for them. They also have a small dining area that sits on a Persian rug.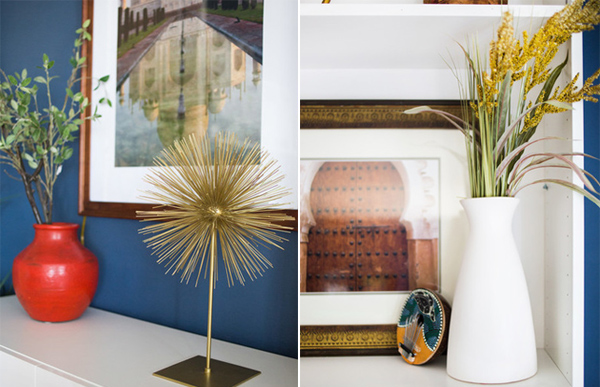 They added some lovely vases and artworks in the home. They also tucked wire behind them.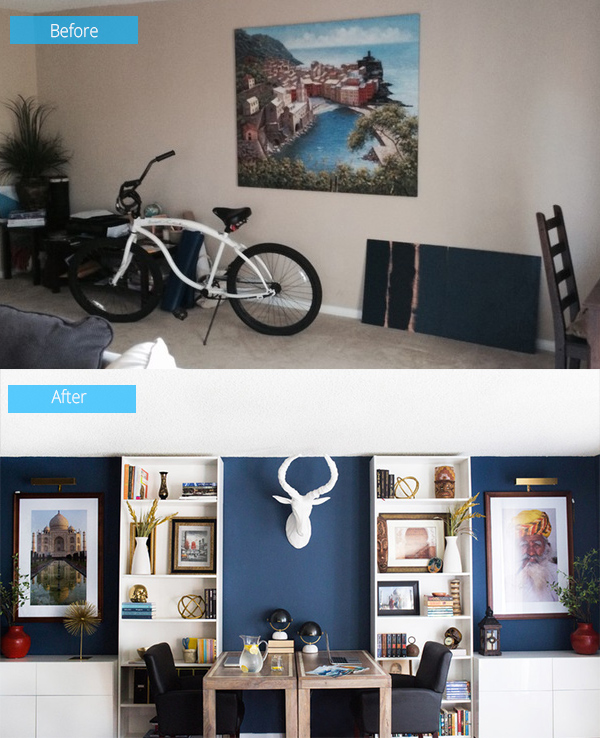 Because the home is a rental, the couple did not want to invest in anything they would have to leave behind. They did repainted the walls and then made sure that they can bring the rest with them if they leave. The space has a desk that also doubles as their dining area.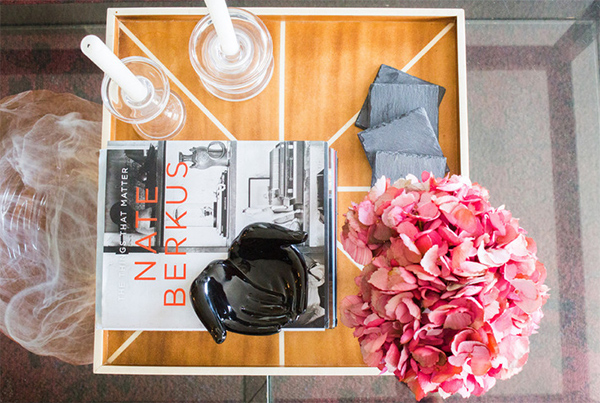 On the coffee table, you will find these items on a woodn tray which are Veertas favorite.
I can say they did an amazing team up. Their collaboration sure made this space look very beautiful. I like the blue walls, white shelves and furniture and how they pulled off the entire look of this office-living room area. The design that Veerta Motiani and her boyfriend did was indeed gorgeous and would fit both their taste. You can see that the space really has that his-her feel which is exactly what they needed.