Make Washing Easy in 15 Neat Home Laundry Areas
The home is divided into different activity zones, and each one is designed in a manner that would fit the type of task one would do in it. Just like how home libraries are designed with shelves, comfy reading area and a silent ambiance. Spaces like a home library, home theater, home gym and a laundry area are optional.
You can have one if you have enough space for them.
A home laundry area could be a separate room if your house could accommodate one. But it can also be integrated into a bathroom or kitchen as long as there is source of water and you could also drain water. You can ask help from professional plumbers to help you with this. But for today, we wouldn't be dealing with the technicalities. Instead, we will give you a showcase of some laundry areas that come in different designs. This could give you ideas on how to work on your own laundry area.
One Bedroom Apartment in Kiev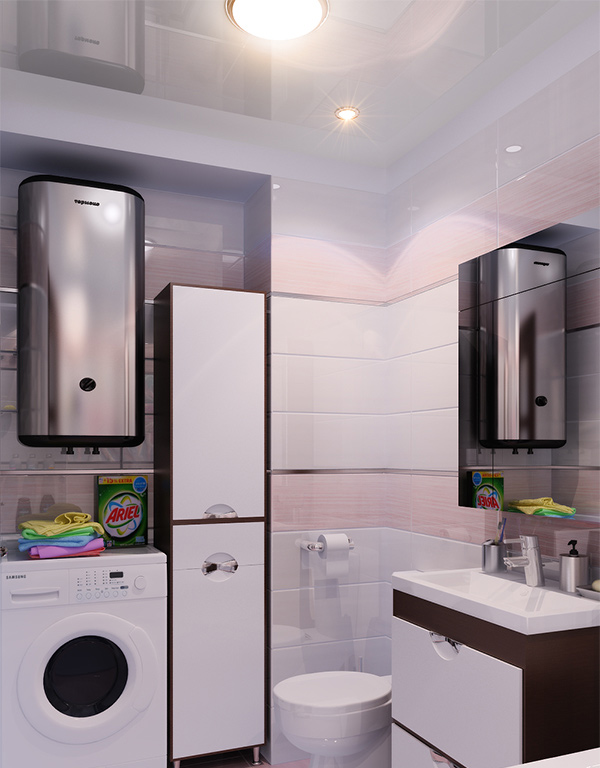 A modern bathroom was big enough to accommodate a laundry area with complete storage spaces too.
Laundry Green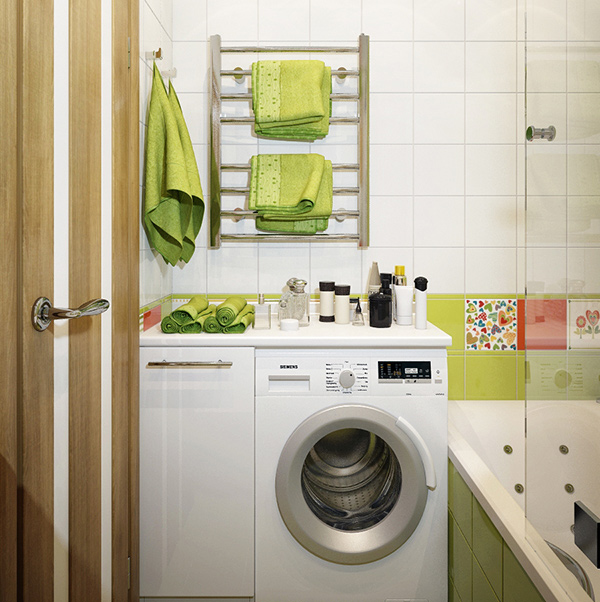 Check out the greens in this bathroom as it is used not just for the wall tiles but even for its accessories. A laundry area was incorporated beside the bathtub.
Laundry Room Idea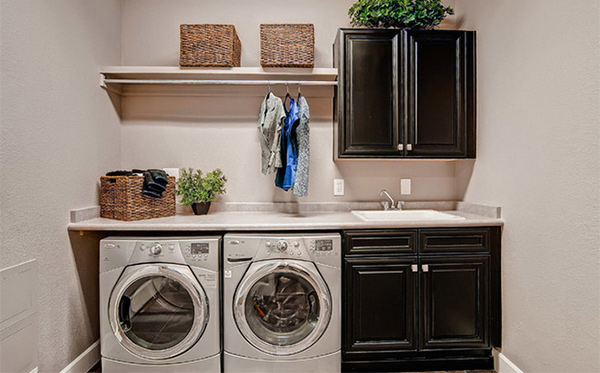 The black cabinets no doubt stand out in this small space where the homeowners take care of their laundry.
Laundry Visualization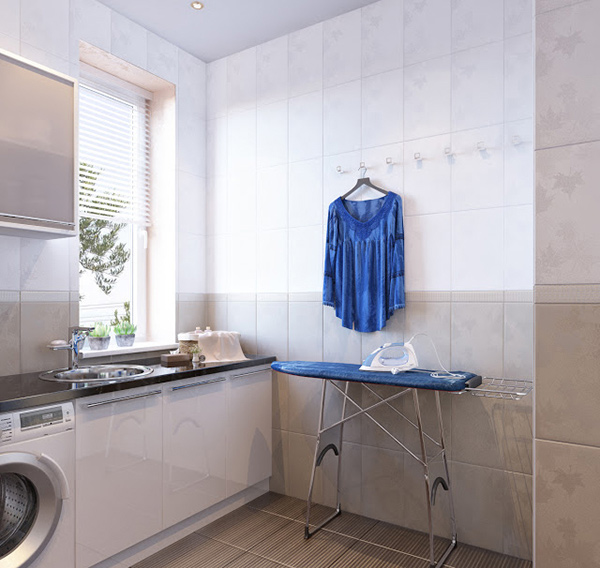 With a laundry area like this, you wouldn't get too tired at all because of the relaxing aura of the space.
Apartment in Feodosia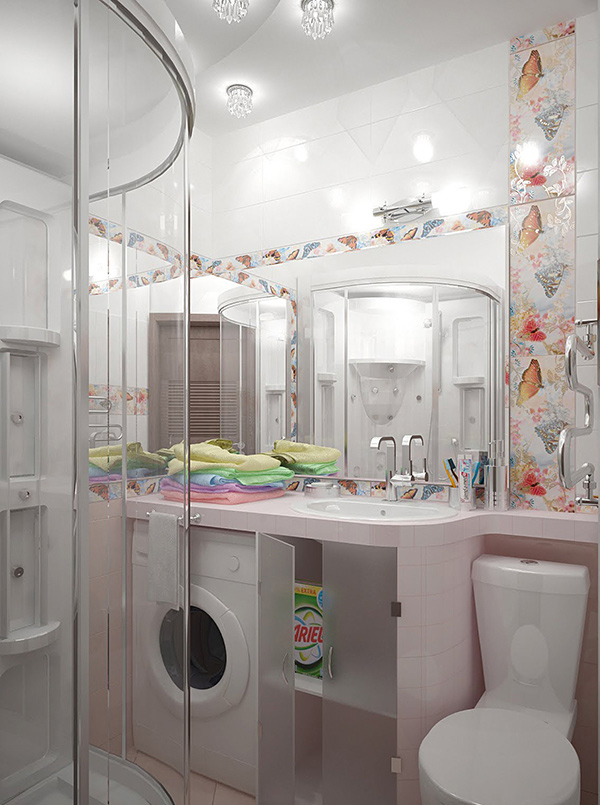 The decorative wall tiles of butterflies made this area look totally lovely despite is simple white touches. The washing machine as well as the cabinets was positioned well.
Rustic Canyon New Home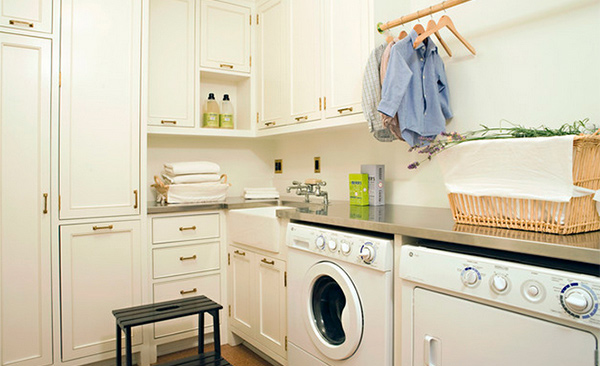 Laundry would be easy if you have complete appliances to use for your work like what you can see here.
The Ultimate Laundry Room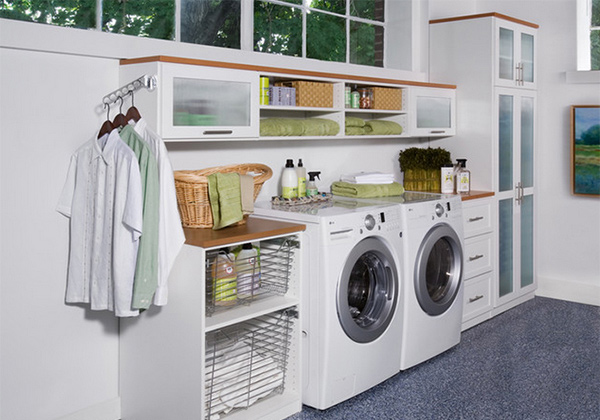 A laundry room that has so many good features to help you with your work. It has a floating unit with flip up doors and shelving, chrome slide-out baskets, a fold out ironing board hidden in a drawer, a handy chrome valet rod for hanging or drip drying.
Lido Isle Home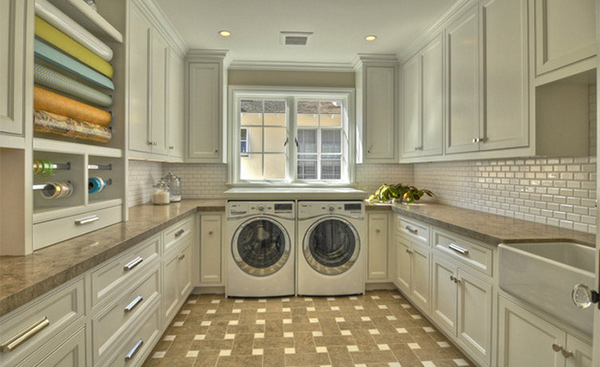 This is a craft room and laundry room in one with traditional style as seen in its cabinetry.
Bathroom Green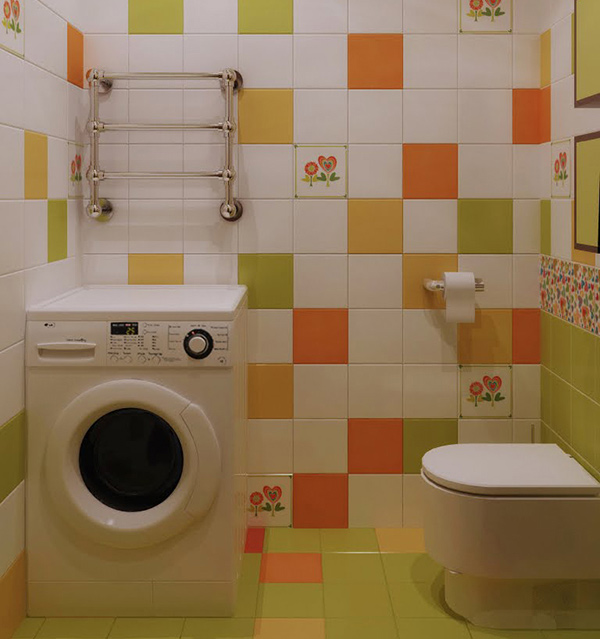 Have a great wash time with an environment as lively as this! Another laundry area incorporated in the bathroom.
Laundry Bath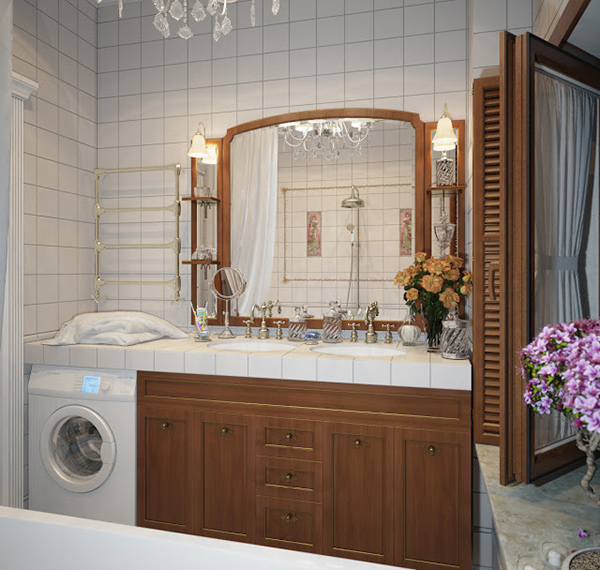 A gorgeous classical bathroom has this laundry area in it. Even it means working, you would still feel the area's sophistication.
Modern Laundry Room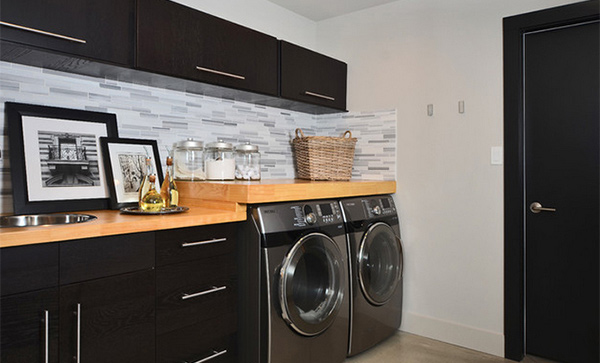 A black laundry area that also appears masculine because of the strong sleek lines in it.
Laundry Winchester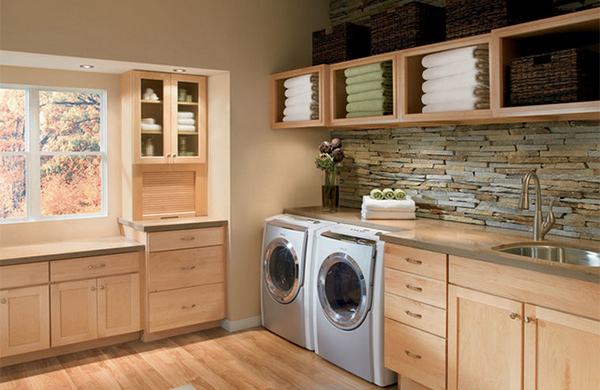 Wooden elements combined with the stones in the wall summed up to a contemporary look of this area.
Laundry Room Design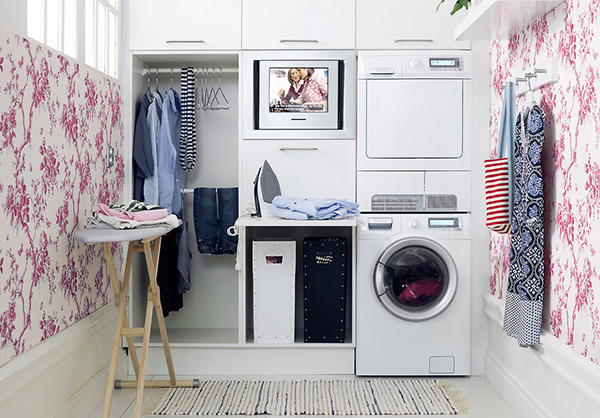 Anyone would love to do the wash in this kind of laundry area! Aside from the lovely floral wallpaper, the appliances in it are so up to date. You can even watch television while waiting for your laundry.
Laundry Room in a Brooklyn Brownstone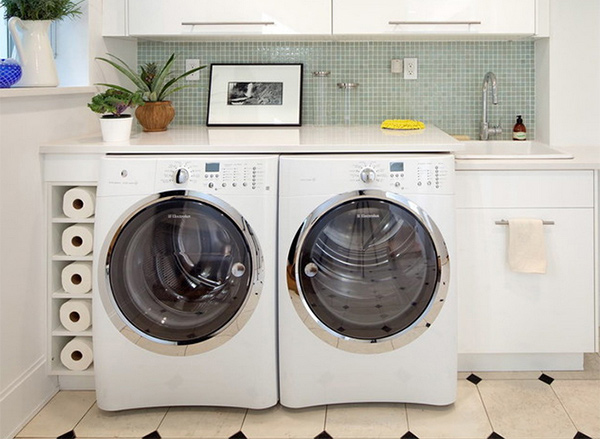 A clean laundry room with mosaic tiled wall accents. Isn't this space neat?
Traditional Laundry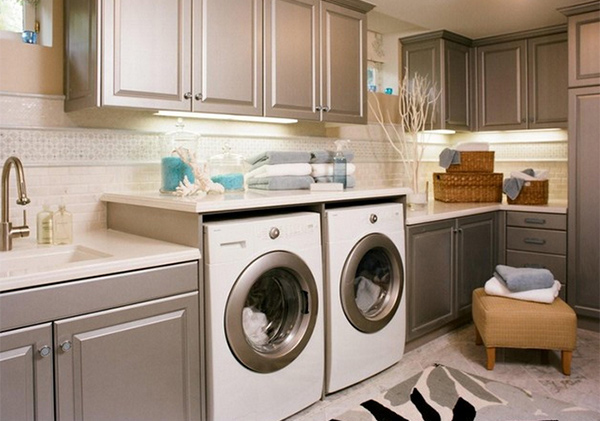 Gray cabinetry looked perfect in this laundry room. It sure gave this space enough storage areas as well as visual appeal.
If you have a laundry area as well-designed and as neat as the ones above, washing wouldn't be that stressing. You might even have a good time doing the laundry especially that it is complete with every single thing you need to get clean and dry clothes. We still have a lot of home design inspirations to show you. So keep on checking Home Design Lover for we always have something new to show you every day!