Light and Airy Beach Glam Bungalow in Santa Barbara, California
A beach glam bungalow located in Santa Barbara, California has a bright and airy interior that is designed for a family with three children. The beach house is a place where they family can spend their vacation. They wanted a California coastal vibe in the interior without spending too much. But the original home needs a major renovation because it was dark and very closed off.
With that, the designers made sure to lighten the space and create an airy appeal. The used a color scheme that has a beachy feel while selecting fabrics and hues with a beachy aesthetic as well as some splashes of modern glam. Walls are white with a hint of gray while the baseboards and cabinetry where painted a vibrant white and some contrasting dark hues. The 200 square feet living room area has low ceilings, hence, using a light color palette helped made the space more inviting. It also used airy fabrics and white tones on the walls creating an illusion of spaciousness. The new design isn't just beautiful but also functional and durable that would be perfect for a home with kids.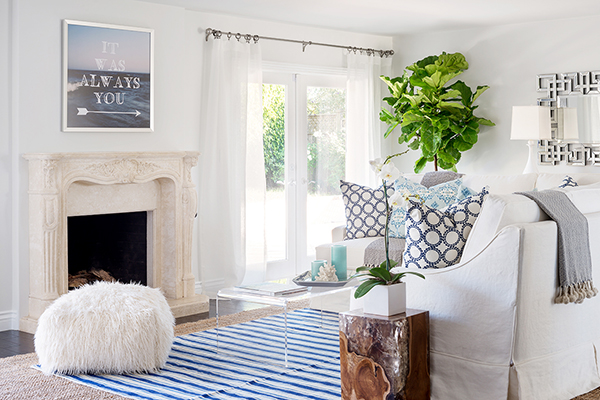 What a relaxing living area! I like the colors they used here as well as the natural elements found in the space.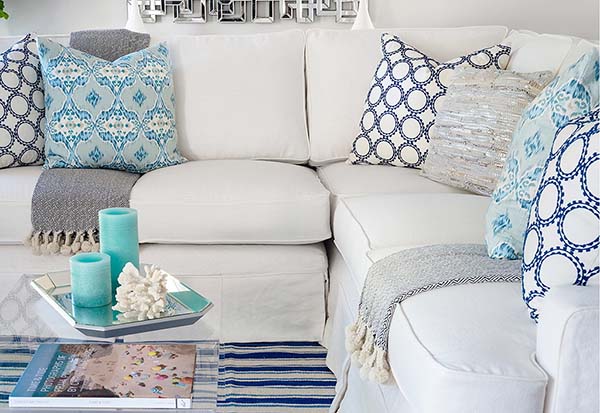 While sticking to the color palette, it added different patterns for the fabrics.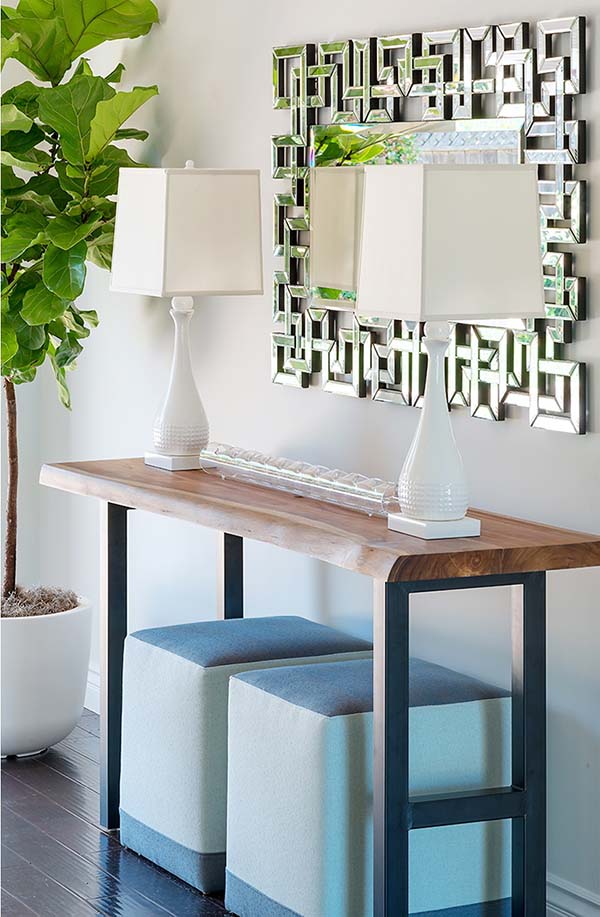 The foyer has this table with a lovely decorative mirror.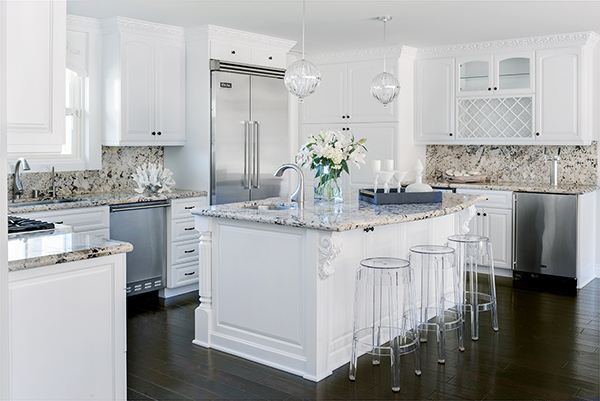 Meanwhile, the kitchen has some subtle traditional look while adding some modern items like the lights and transparent stools.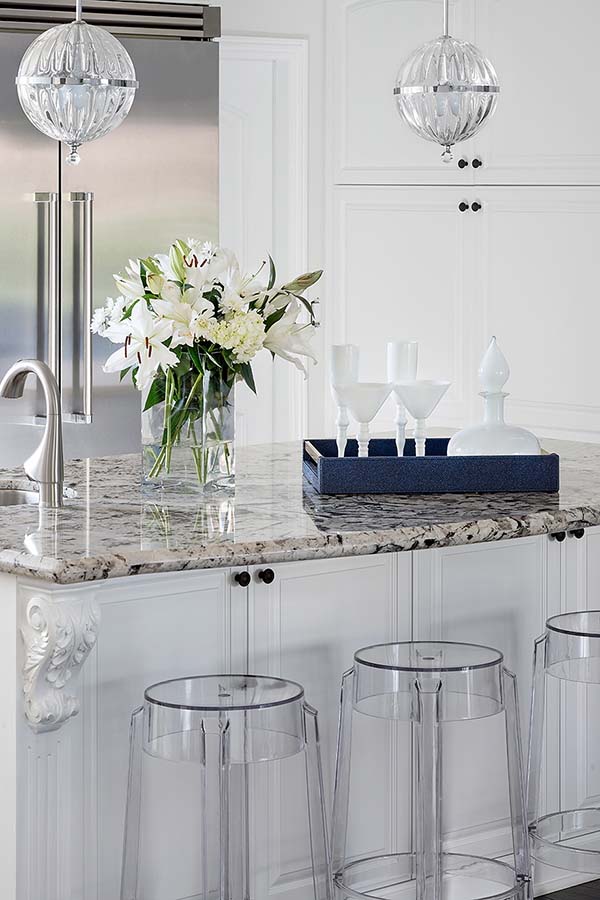 Everything in the space is blue and white with some stainless elements too.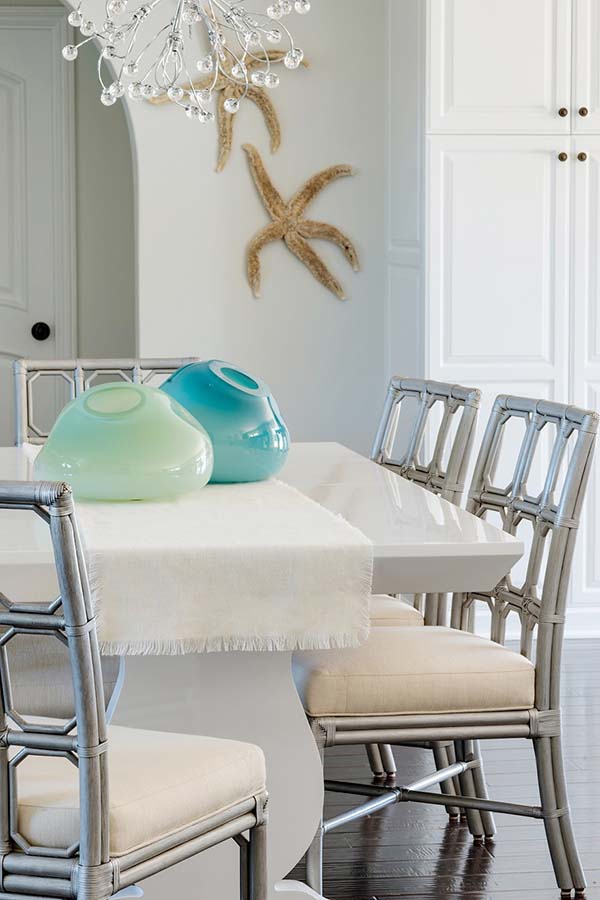 Aren't those starfish decors on the wall lovely? Even the glass centerpiece as beautiful too.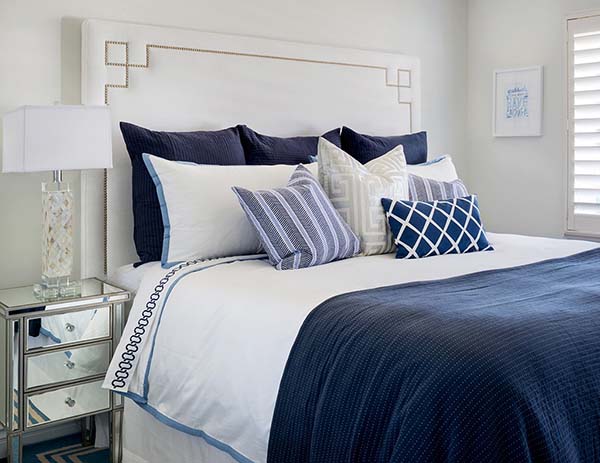 A mirrored side table was used for the bedroom as well as blue and white color palette.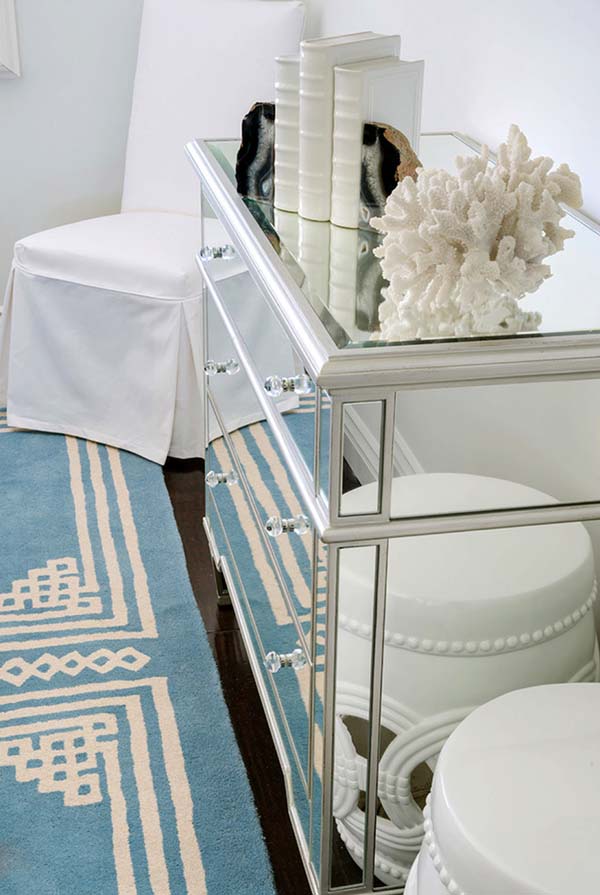 Take a look at the items on the side table. It sure is beach-themed!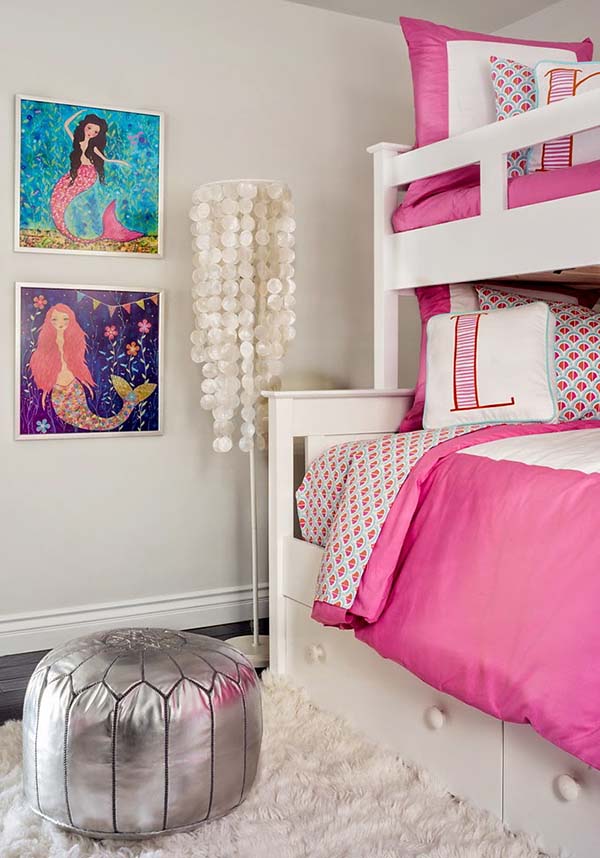 The teen's bedroom is gorgeous too with mermaid wall decors!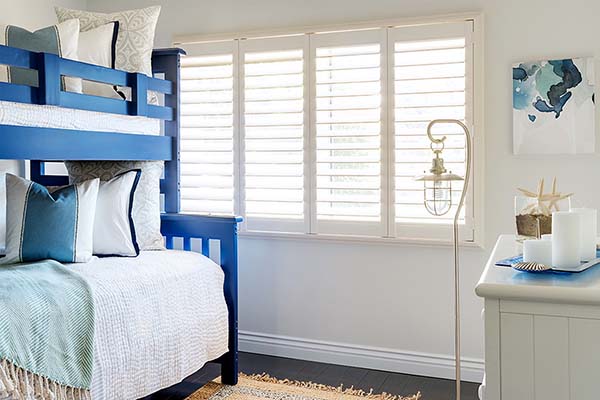 While this one is for the boy and yes, it was able to bring that nautical theme here too.
Most of the time, the homeowners spend time in the living area with a cozy sectional that is perfect for family gatherings. It also has a welcoming backyard that is a perfect place for the children's outside playing. Lauren Christine Henno did the design of this bright and airy interior with a beachy feel. Don't you just love the entire look of the space?