Stunning Renovation of the Contemporary TMR Residence in Canada
With the contemporary trend these days, an open layout is usually used. This gives the home an airy feel and a bright look. The spaces doesn't look boxed-in too because of this kind of design. That is why most homes we feature have open layouts just like the TMR Residence where the walls were removed to achieve a beautiful breezy interior.
The TMR Residence is a split-level contemporary home located in Mont Royal, a suburb of Montreal, Quebec, Canada. The original home had a dated interior and small inefficient rooms. That is why, the walls were taken down and it was also stripped back to the original finish of the materials. Doing that is like working from scratch again. The existing floors were refinished in a smoked grey matte palette that matched perfectly with the soft white walls.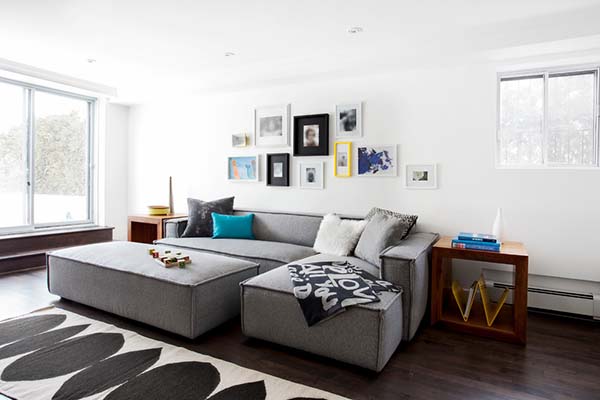 The living room is graced with this comfy gray sofa. Adorning the walls are variety of framed photos and artworks.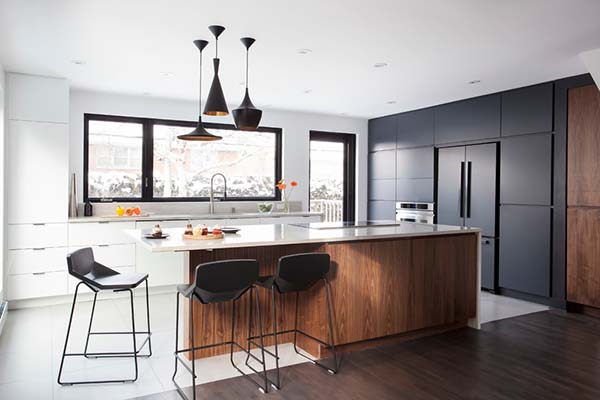 Offset the rich warm walnut accents in the kitchen are two different flooring materials that sets it apart from the rest of the house.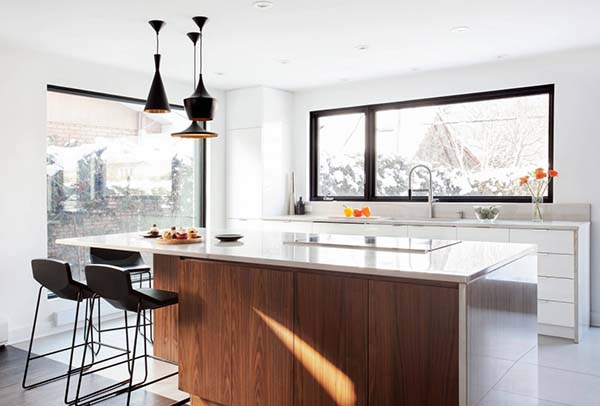 Huge glass windows are used here giving it an ample flooding of natural light.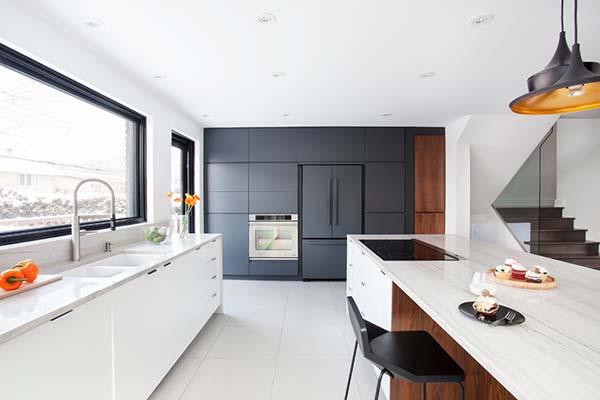 It also has a dark gray modular system that holds the oven, refrigerator and others.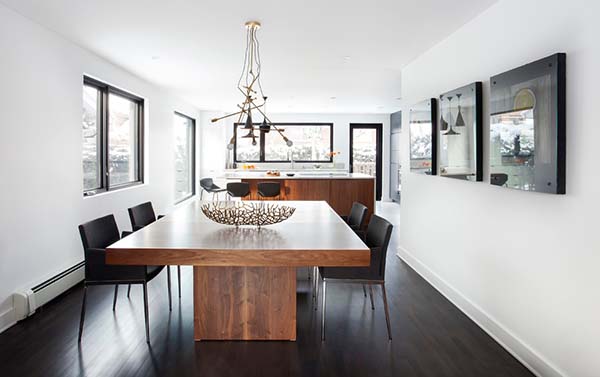 The dining area has that hardcore contemporary appeal using wooden dining table and black dining chairs.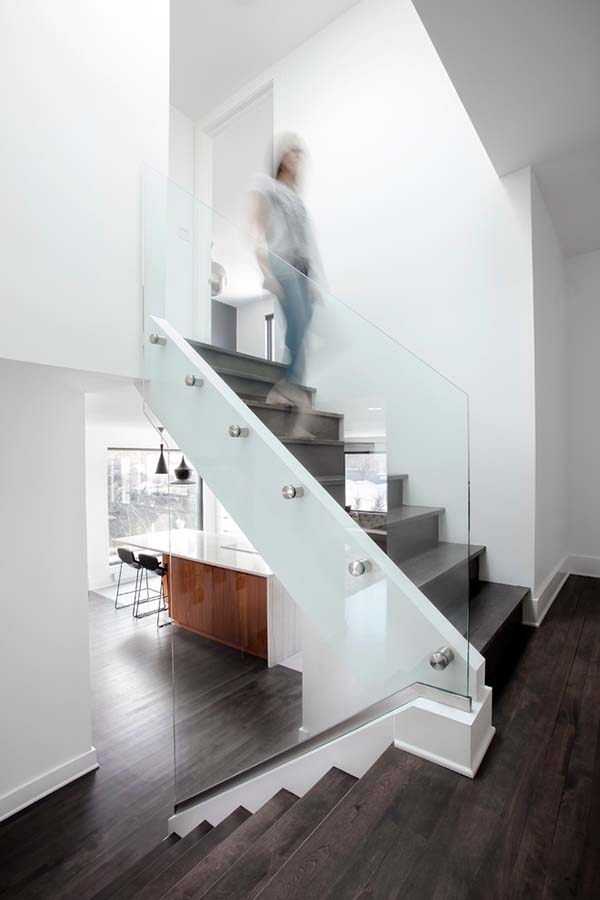 Leading up the home is a wooden staircase with glass railings.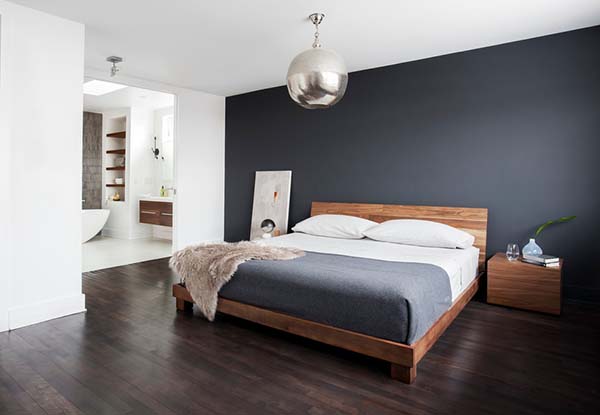 A dark gray wall is the backdrop of the wooden bedroom set in this minimalist space.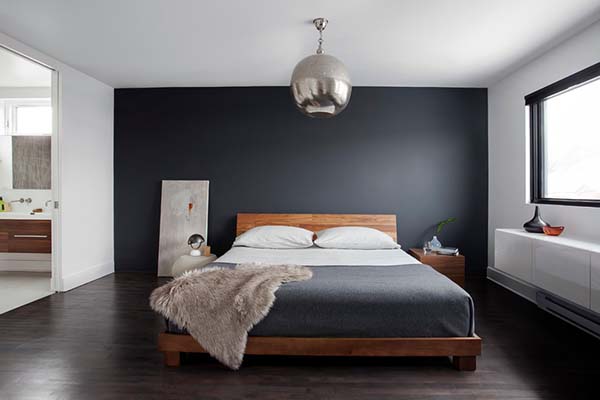 But despite being minimalist, it has beautiful decors too that did not over decorate the area.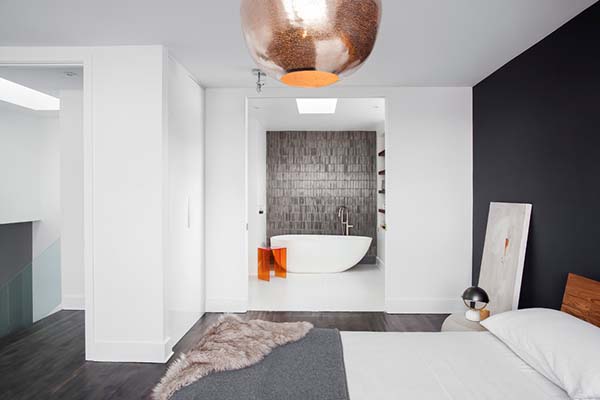 The bedroom has an en-suite with a captivating feature wall made of pewter ceramic tiles.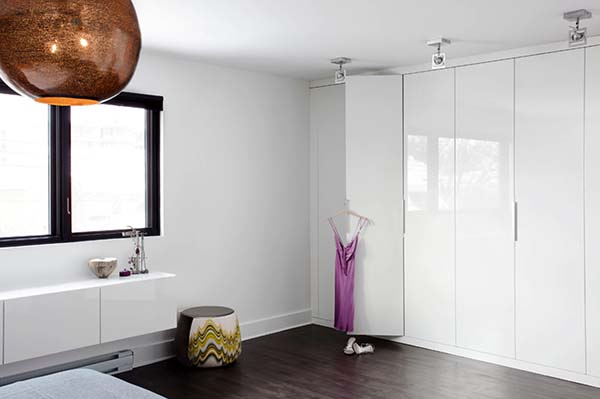 Glossy white wardrobe can be seen in the bedroom too.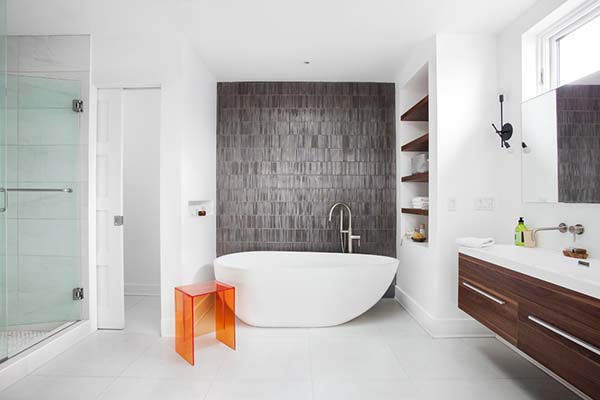 The wall can add texture and elegance to the simple space.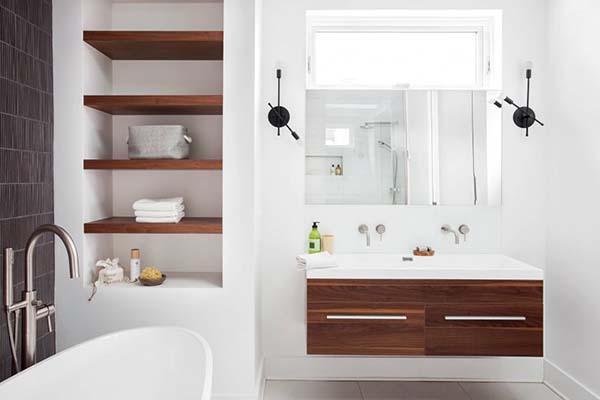 Wood was used for the floating shelves and vanity. Notice the interesting design of the wall sconces too.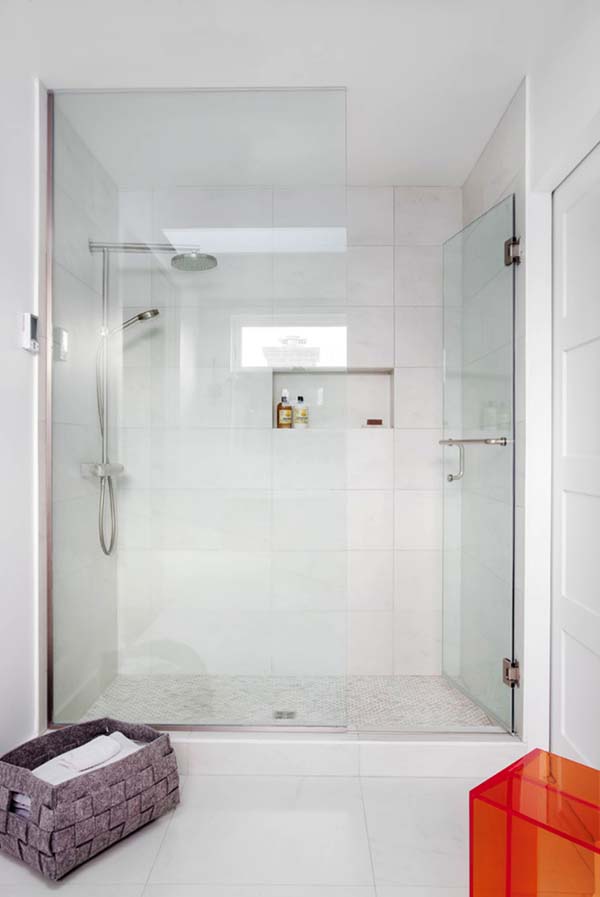 An glass enclosed shower can also be seen in the bathroom as well.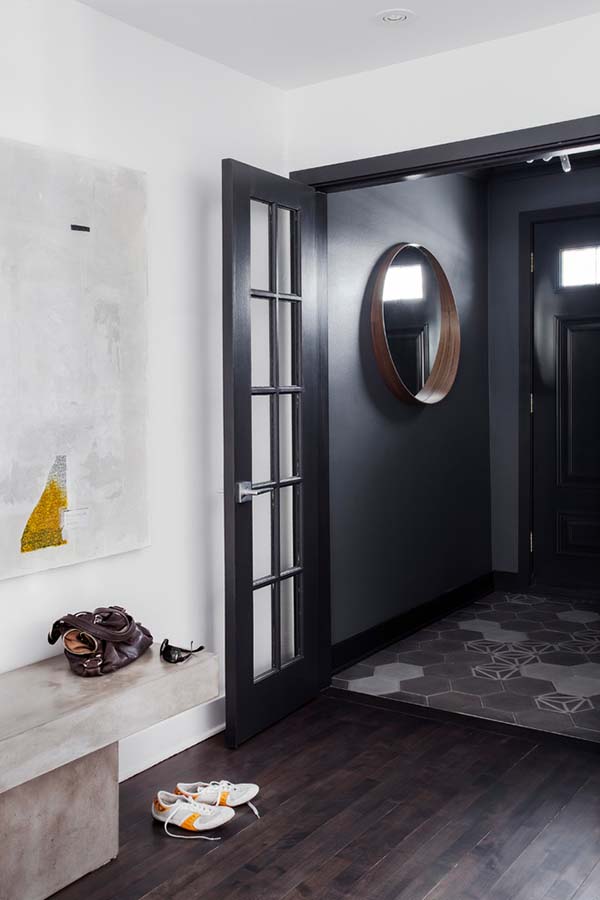 The foyer of the house is simple but beautiful carpeted with this geometric floor cover.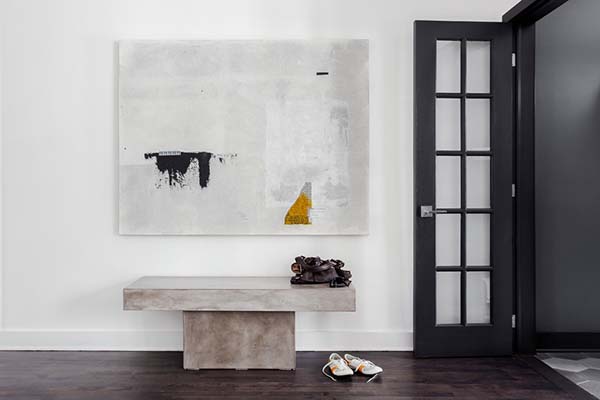 It has a bench too and a beautiful artwork on the wall!
So, what can you say about this house? Isn't it lovely despite being simple? Catlin Stothers Design were able to bring in beauty and sophistication despite the minimalist look of some areas. We can also clearly see the contemporary appeal of the spaces. Definitely wonderful!