15 Different Interior Double Door Design Idea
Having interior double doors in a home is a great and conventional design idea. Double doors allow more room to pass through since it is wide. But, of course, double doors are almost exclusively used on spacious homes only. They are mostly used as an entry door as well as an interior door. As an interior door, double doors can be used as room dividers. They are conventional since they allow more space and have certain elegance if compared to a single door divider. They also allow easy access, and you also have the option of using only one of the double doors for daily use. Interior double doors can be made with a variety of materials, from wood, glass or even veneer. It mostly depends on the homeowner on what type of material they prefer that would fit their home design and their taste.
For this article, we are showing you 15 Different Interior Double Door Design Ideas. These double doors ranges from traditional, contemporary to modern design ideas. They are also made from different materials like wood, glass or veneer that would surely fit your taste and preferences. So, check them out and pick what you like best.
Distinctive Entries- Private Residence in Muttontown, NY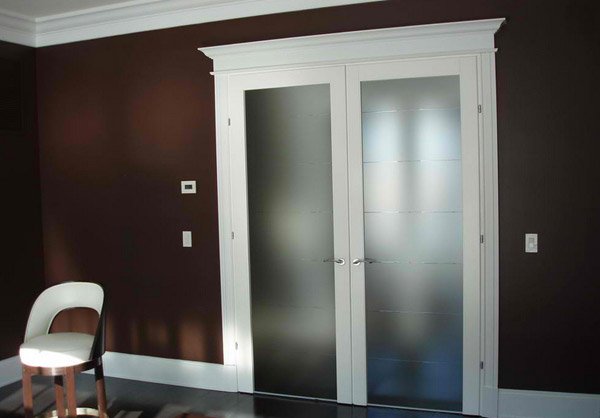 This interior eclectic double door with white finish and tempered frosted glass is just beautiful since it provides a sharp and attractive contrast to the brown wall background. Stunning, isn't it?
High- End Exterior, Interior Doors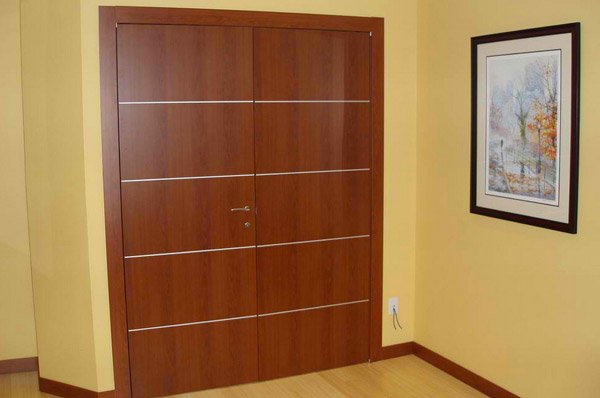 This cherry-finished interior double modern door has a cool and calming effect to the eyes, especially with the yellow paint on the background color scheme.
Greenwich French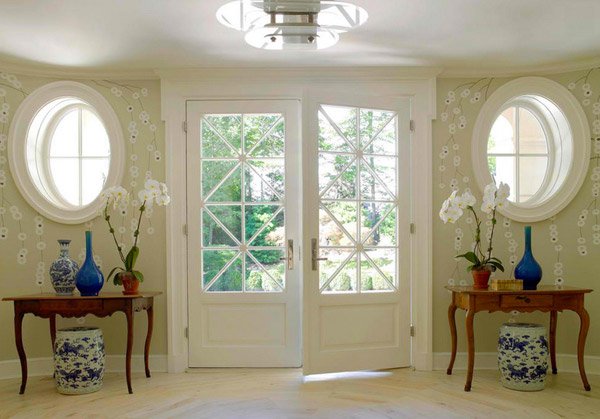 A double French door that is perfect as a patio door that allows light into the house. It is traditional, elegant and gives a clean feel to the home interior.
New European Door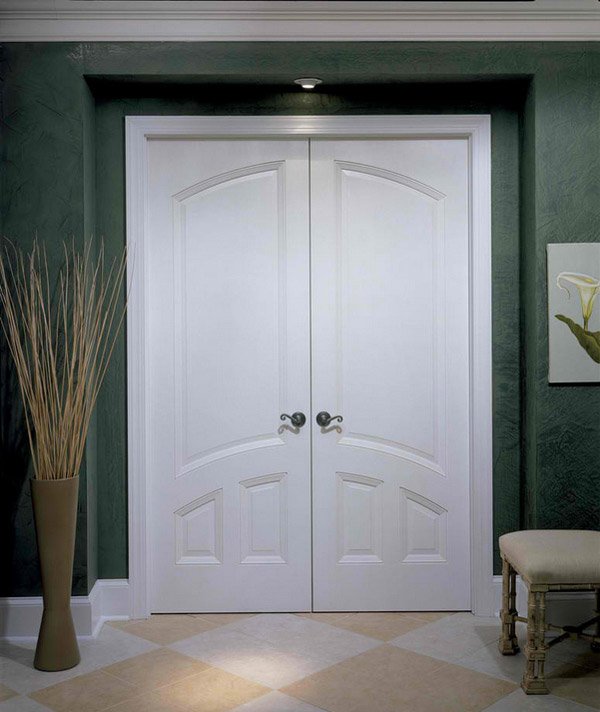 A contemporary inspired double interior door that is a perfect fit for a master bedroom door in elegant white and beautiful arched design finish.
Quaker Bluff Residence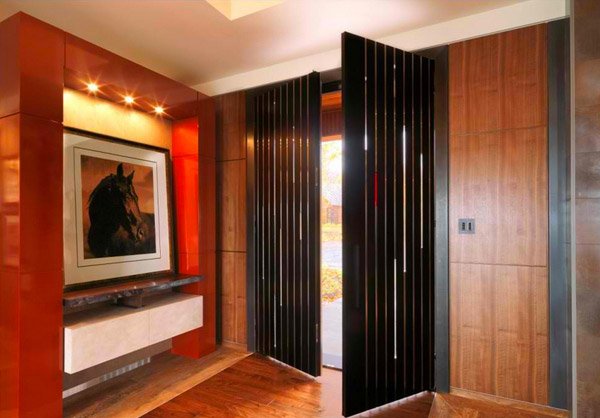 A unique contemporary double door with an artistic twist and translucent slots that allows light to stream into the interior.
Piano3 Italian Design Door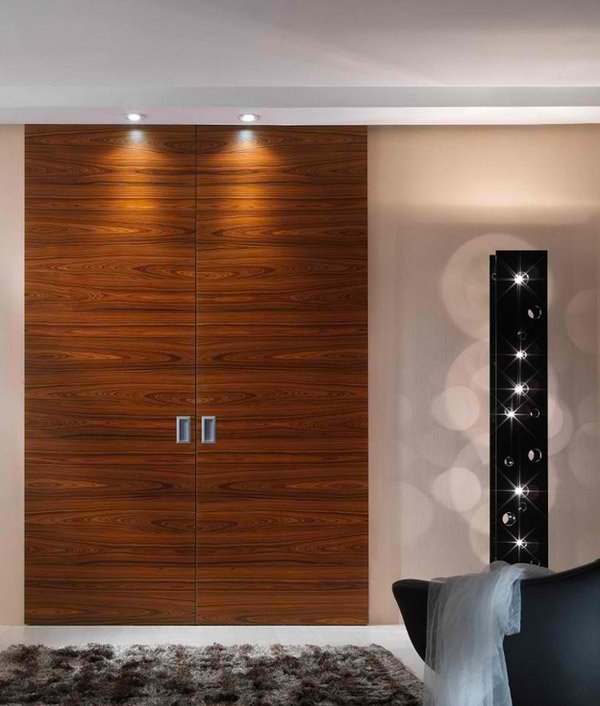 This swinging rosewood veneer door is simply stunning and is a great addition to a contemporary inspired home, elegant and simple.
Glass Doors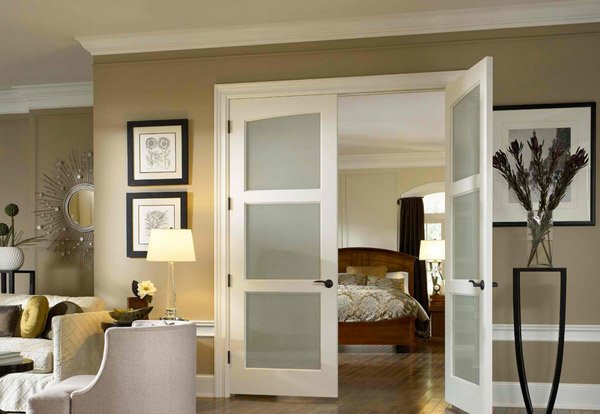 A traditional glass insert double door with white frame, a perfect fit for a bedroom door, since the frosted glass doors allows privacy and lets in a bit of light during day time.
Glazed Sliding Double Door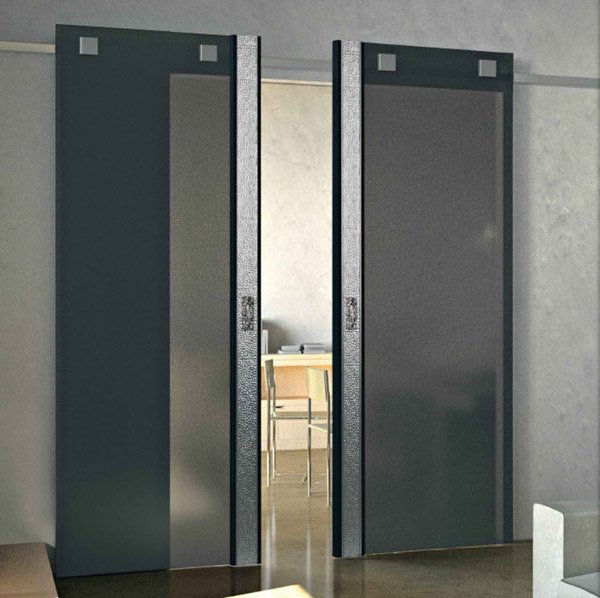 This elegant sliding modern glass double door is a great addition as a home office door, it provides a bit of privacy because it is painted in dark color while providing a clean and simple feel to the interior.
Double Doors Cherry Veneer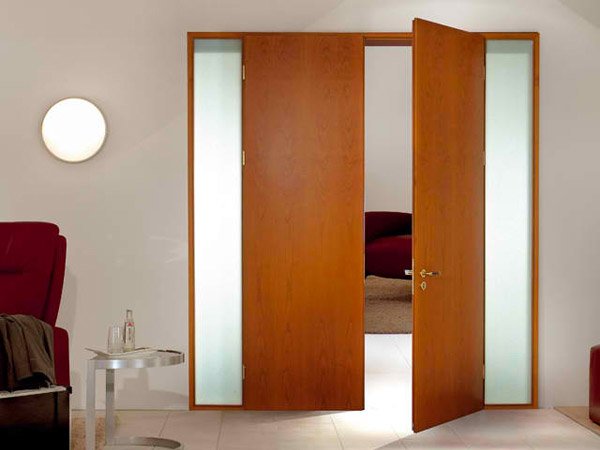 A beautiful lacquered cherry finish veneer double door that is sleek, simple and elegant, another great interior addition to a contemporary inspired home.
Glass Insert, Flush Wenge Double Door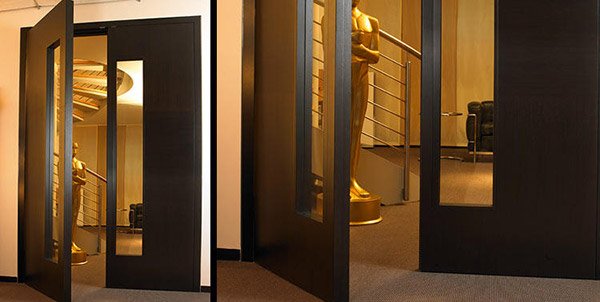 An interior double door with glass-insert which would lighten up the mood and interior of a modern or contemporary home design.
Wooden Pocket Double Doors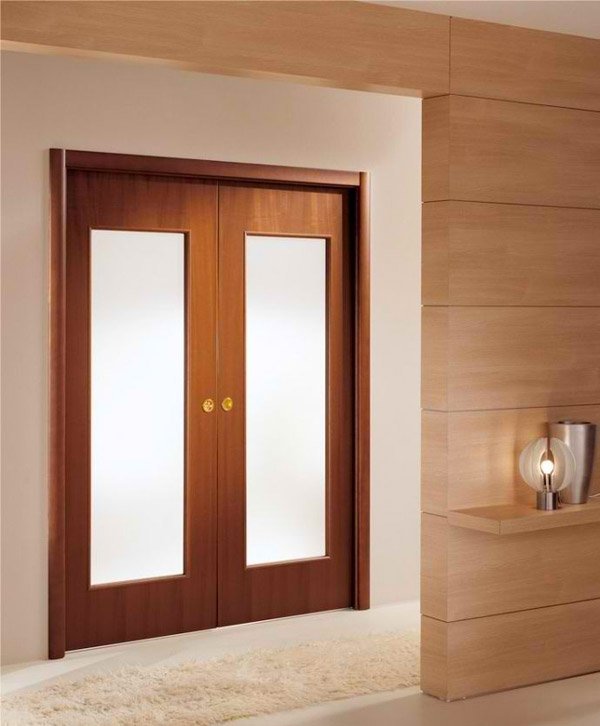 This wooden pocket double door is not just simple and elegant, it is a great addition to a home and a great divider among hallways since its frosted glass insert allows in light on a sunny day.
Double Swing Door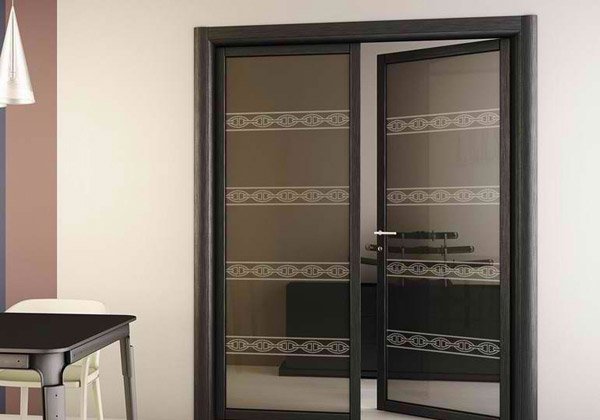 Modern, sleek and stylish is some of the best way to describe this glass double interior door. It is not just beautiful and elegant; it is also a perfect fit for a modern bedroom door or even an office door.
Modern Stainless Steel Door Swing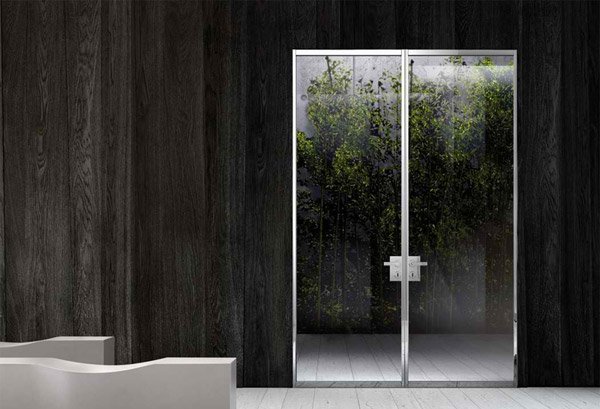 This case-less swing double door is another modern design that is sleek but simple, and the color scheme would be a great addition to a dark home interior to add contrast and light. Beautiful!
Curved custom Wood Door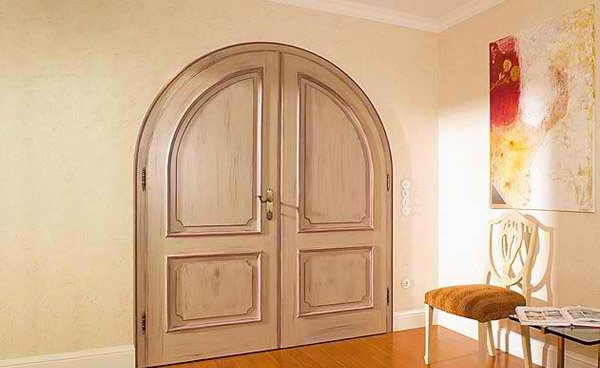 This posh looking interior double door with neutral color finish and a curved custom design is a perfect fit for a simple palette interior design.
Internal Doors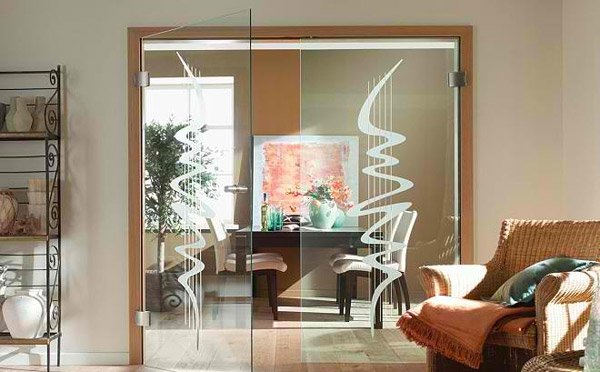 A clear glass interior double door is elegant and gives a clean appearance to a home interior, perfect design idea to act as a room divider while still allowing one to observe what is happening on the opposite side.
As you have seen, interior double doors have become a trend these days. A lot of people use them since they allow privacy and can be placed anywhere in the house. They are also great not just as room dividers, but can be utilized as a bedroom door or maybe even as a home office door as well. You can also check modern glass interior doors if you prefer them too.