Two Pavilions Comprise The Wahroonga House in Australia
There are times when a house is designed in a very unique manner. There are homes that are obviously distinct in design while there are others that would amaze us once we learn more about them. We have featured many homes like this and I am sure you want to see more. Today, we will feature a house with a little secret, it is made of pavilions!
In Australia is a beautiful house called The Wahroonga House. a home consisting of two connected pavilions. The home is located in Wahroonga which is a suburb on the upper north shore of Sydney, Australia. The interior is very relaxing while the exterior looks very beautiful and pleasing. It has a modern architecture that houses a calm and serene interior. Let us check the house below.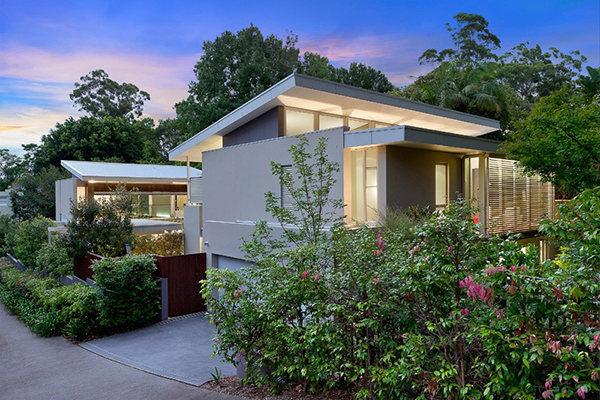 The exterior is pretty interesting and attractive. I love the way the lights add drama to the design!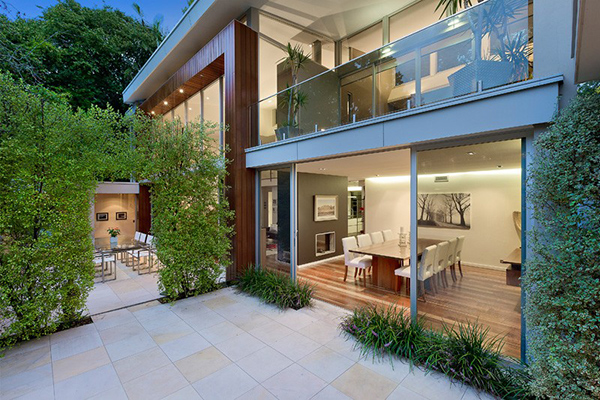 The front of the pavilion includes the entry, living spaces, formal dining and kitchen.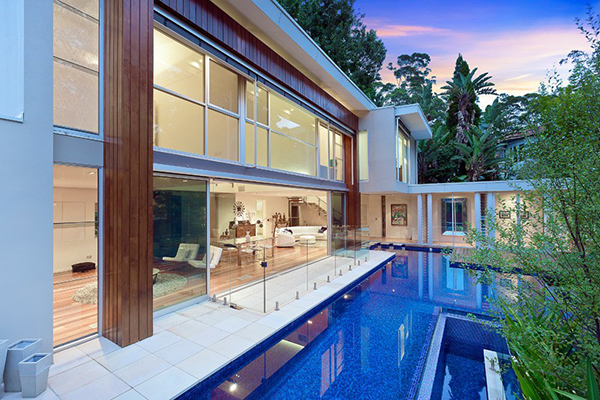 Seen here is the swimming pool that looks very inviting in cool blue floor tiles.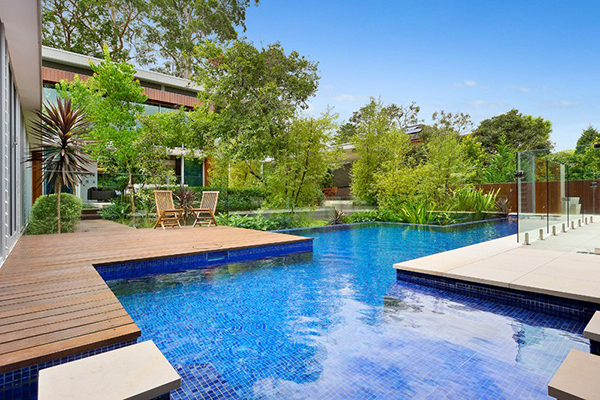 I like the way this pool is designed. I actually like pools that do away with the usual rectangular shape.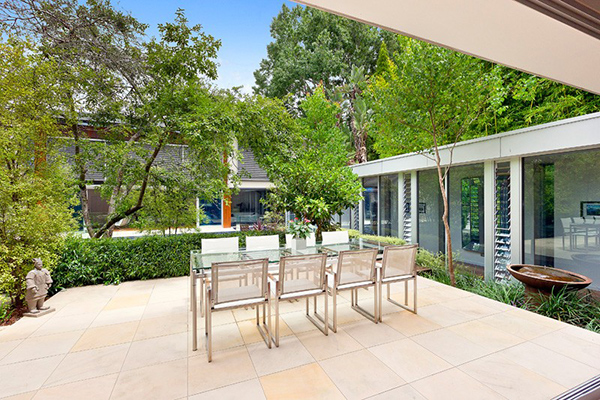 Outdoors is a dining space where they can dine with the beauty of nature around them.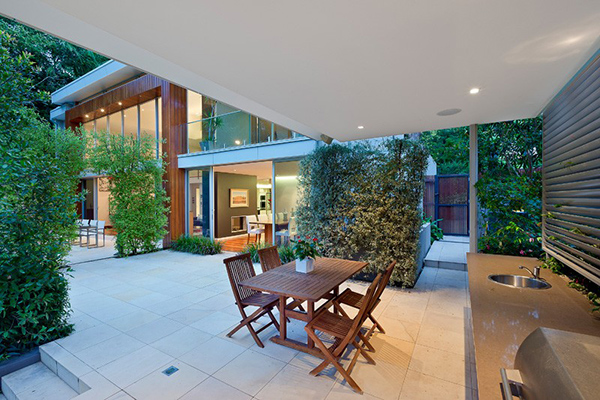 This part is under a roof with a washbasin and lovely landscaping.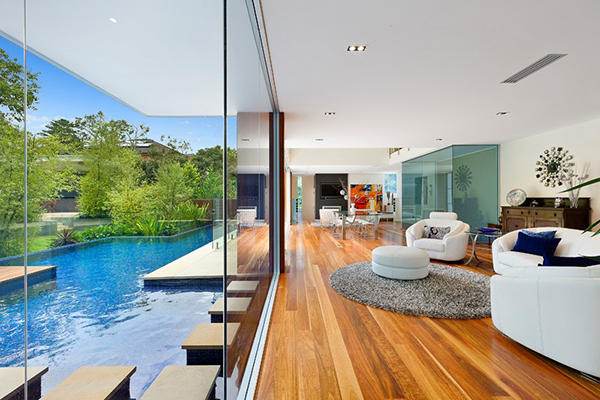 From this living room, one can see the beauty of the pool area. Isn't this a relaxing spot?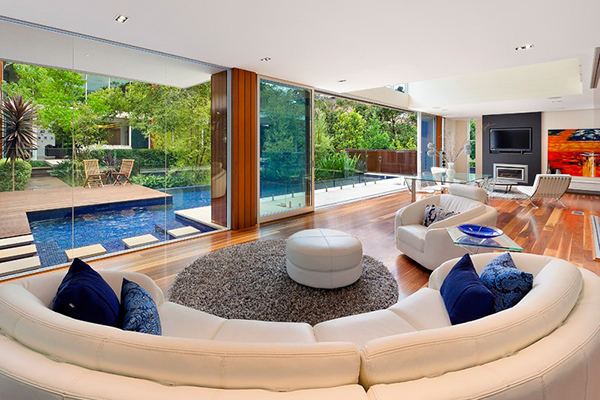 High-quality and beautiful furniture designs were added in the interior with wooden flooring.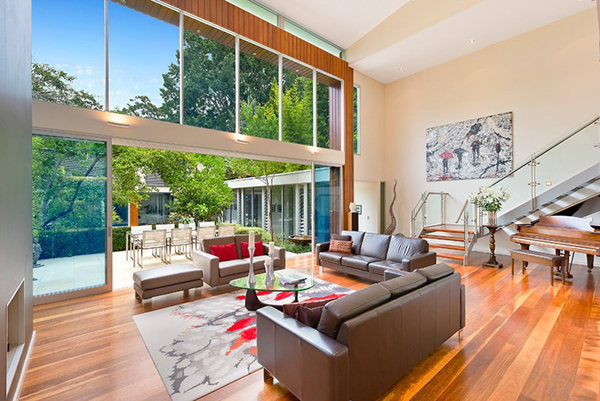 The double height ceiling of another living area make it look even more spacious. Note the use of glass for the walls and sliding doors.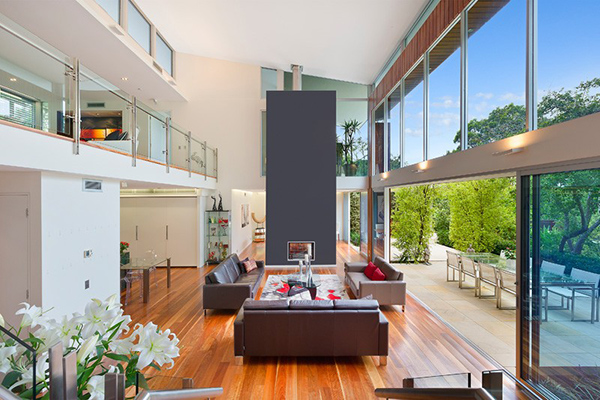 Just look at how gorgeous this space is! It is really calm and serene especially with the panoramic view from outside.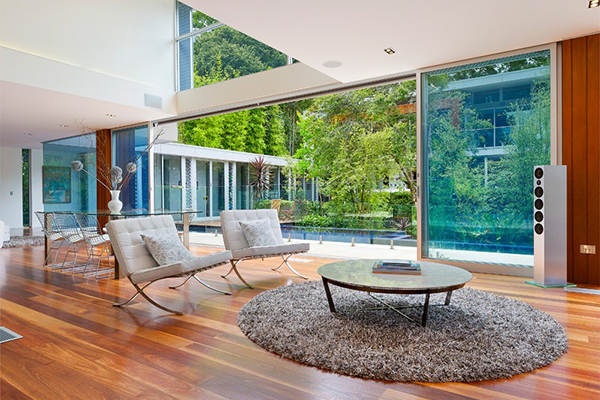 Another seating area with a comfy looking pair of lounge chairs and an a shaggy area rug where a round coffee table rests.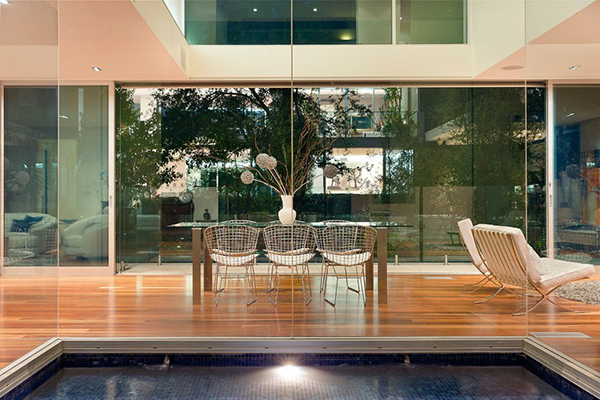 From the pool area, one can see the dining area as well as other parts of the interior.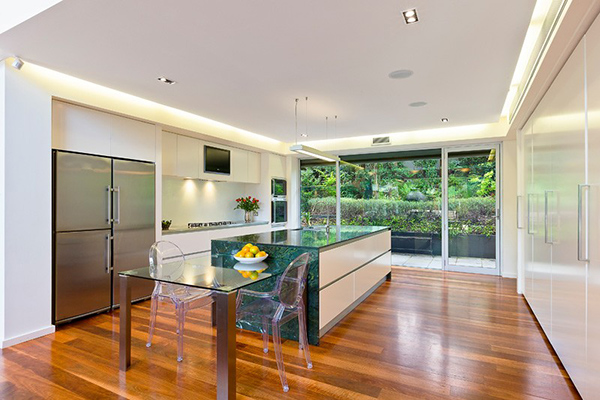 A table is attached from the green kitchen island. The transparency of the table and chairs is just astounding!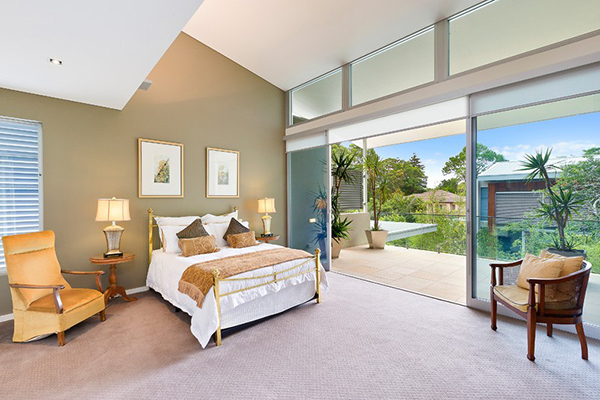 Oh look at this bedroom! Isn't is so relaxing? Anyone would love to sleep in here or even look outside through the balcony with a glass railing.
The brown ceramic tiles of this bathroom gives it a different appeal because of its texture too. The green accents add a refreshing touch to it.
Don't you find this lovely? This is indeed a gorgeous home. It looks bright and airy and so relaxing! I also like the way the exterior was designed. This house is a project by Darren Campbell and I am certain that the owner of this house is very thankful for the amazing design they did to their home. Which part of the house do you love most?