The Platform House in Tokyo Integrates a Train in the Design
We all find it interesting when a house has some features that are different from the usual house design. What is even more interesting is when something is turned into a dwelling just like how a church or a bus or just anything is being redesigned so it can fit for a home. Today, we will show you a house that has a beautiful and very intriguing design.
This Platform House may look like an ordinary modern home if you will not see the other side of the house. Because on the other side, you will see a train. According to the project developers, this car train has been on the site for years. Instead of removing it, they decided to integrate it in design of the house. When you look at it, the train seems like it is leaving the station. In the images below, you will see what they did to the train and how the designers was able to retain that minimalist and unique Japanese feel in this home in Takasago City, Japan.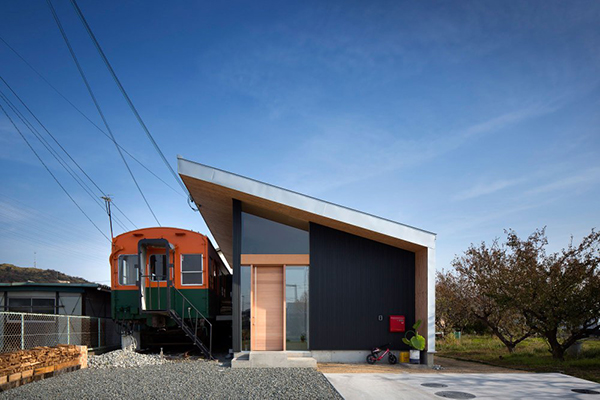 The new construction that was added to the area where there is an existing train features a metallic cantilevered roof that resembles a platform of a train station.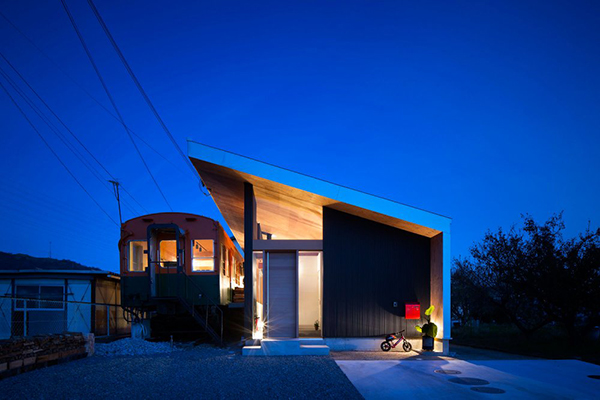 Look at the illusion this house design creates! That train looks like it is really ready to leave!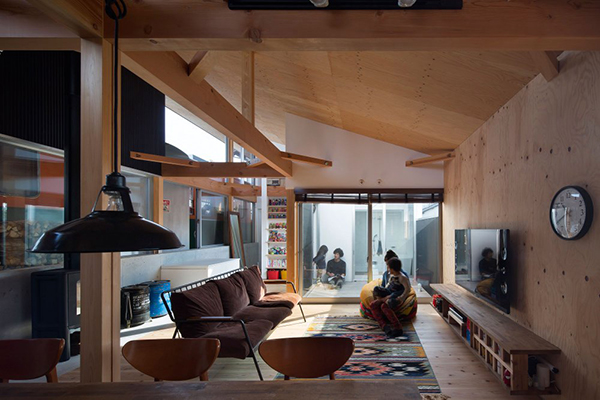 Like every Japanese home, this one has a minimalist design and used wood for most of its areas.
Seen here is the train part of the house where it is used to store firewood.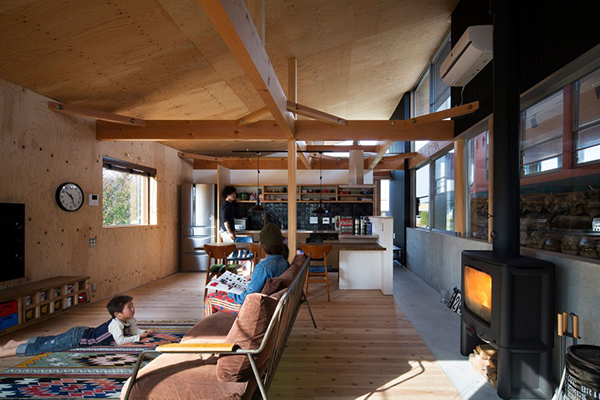 The extensive use of wood makes the interiors of this house comfortable, inviting and child-friendly.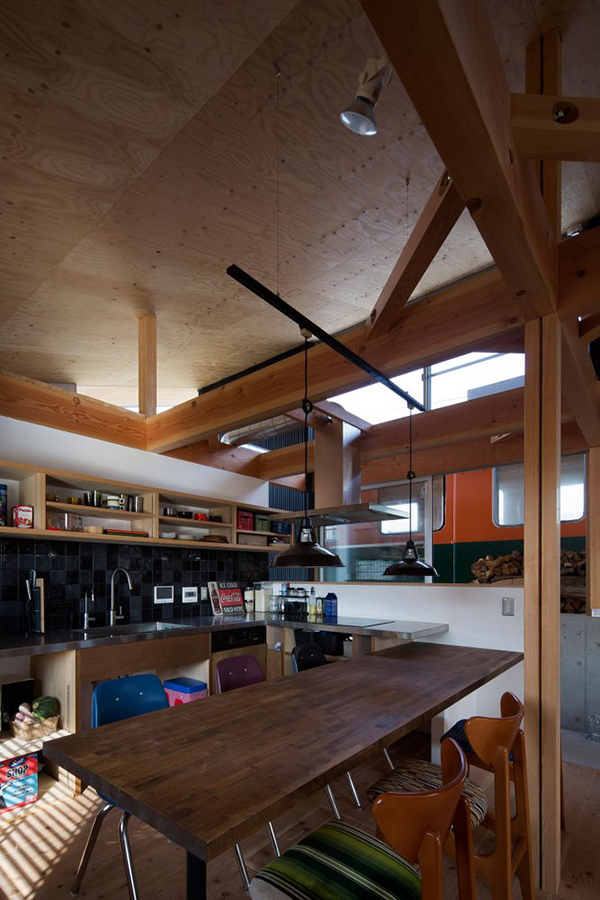 I can say that the house is really well-designed despite the small space and the designers made sure that every are is useful.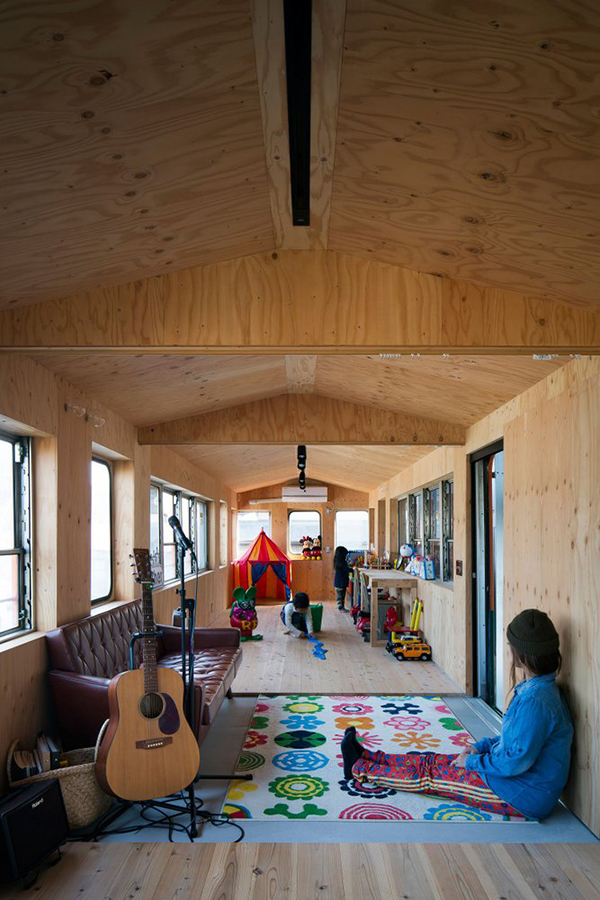 Aside from being a firewood storage, the train part of the house is also an additional living space. The kids also had their own play area.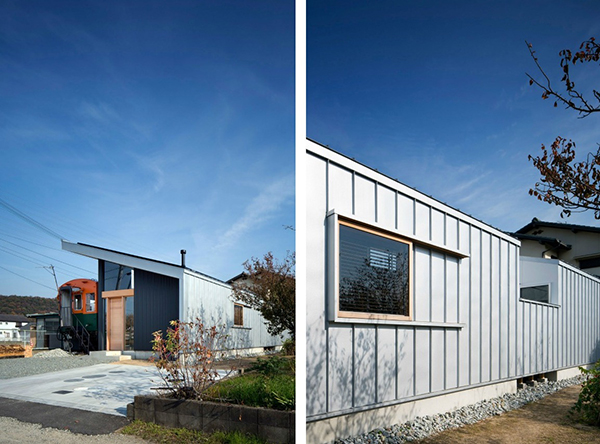 The exterior of the house extends the look of the train and this is indeed a duo that made the house stand out from the rest!
Very creative indeed! I like it that instead of removing the car train, they retained it and made it part of the overall design of the house. What I like about this house even more is that the look of the new structure is like a train station. Looking at it on the front area creates a believable "train station" feel. Such a creative job by Takanobu Kishimoto who was able to add modern, contemporary as well as Japanese elements into the home while making sure that everything is functional and cozy too. I would love to live in a house like this! How about you?