Enhanced Natural Views from the Rothesay Bay House in Auckland, New Zealand
A modern two-storey house was built on existing groundwork structure to save resources. The construction of the house made sure that nothing is harmed in the environment and they also focused on recycling. This Rothesay Bay House located in Auckland, New Zealand opens to a natural scenery from towering trees to a beautiful ocean. The house itself coined its natural beauty from its surroundings.
The primary material used in the house is wood seen from the exterior and into its interior. It has four bedrooms, an open plan living room and several lounge areas. The interior of the house doesn't merely have an open floor plan but it is also "embracing nature, light, warmth and natural ventilation." The ground floor is comprised of social areas including a kitchen while the private sleeping areas are at the top floor with a good view of the outdoor beauty.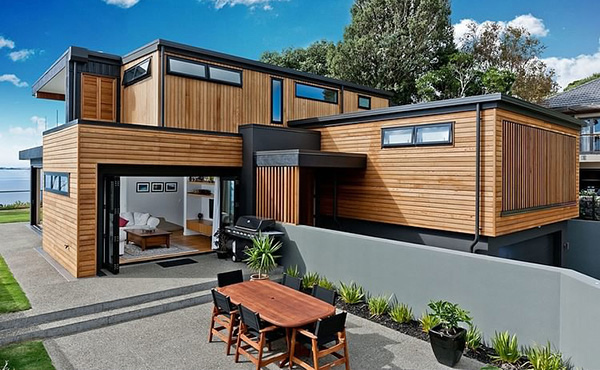 The low-lying roof of the house looks perfect with its wooden exterior and the volumes that make up its design.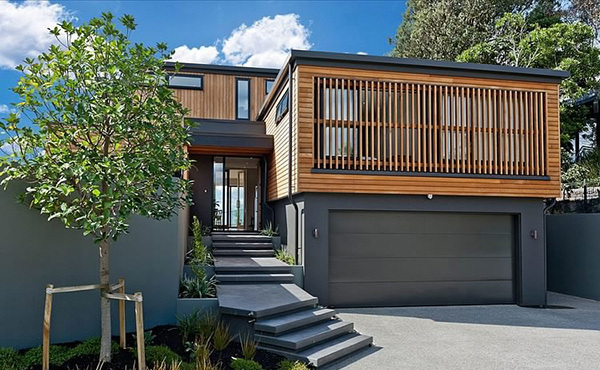 It used cedar shiplap vertical and horizontal, metal cladding and plaster for the exterior.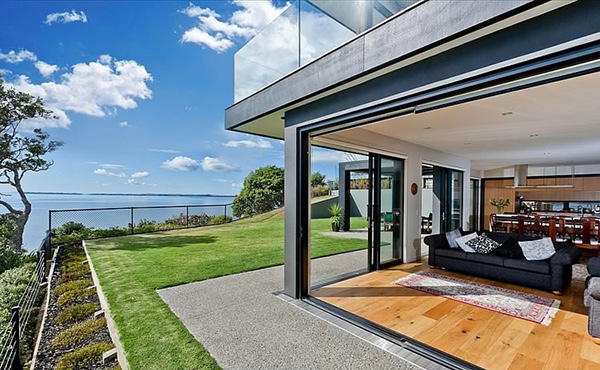 The house has that openness that connects it to the environment.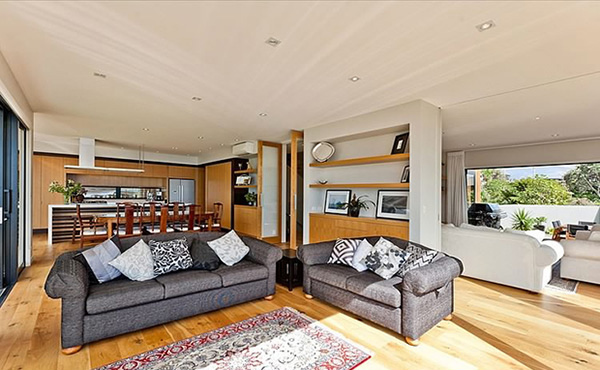 How lovely is the interior of this house with wooden flooring and furniture paired with soft comfy gray sofa and a Persian purple area rug.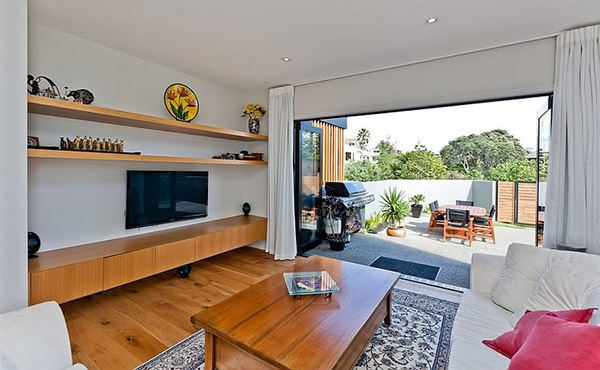 Seen here is another lounge area that leads to an airy balcony.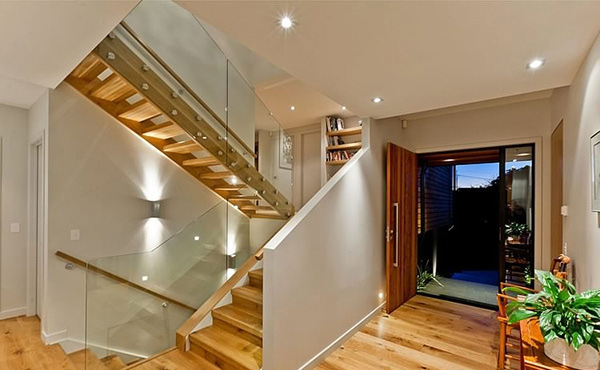 This is one beautiful staircase in indeed with a combination of wood and glass.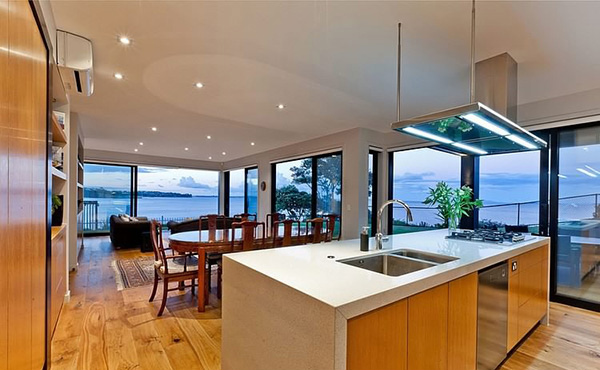 The kitchen is next to the dining area which both adapted the natural feel from around the house by using wood.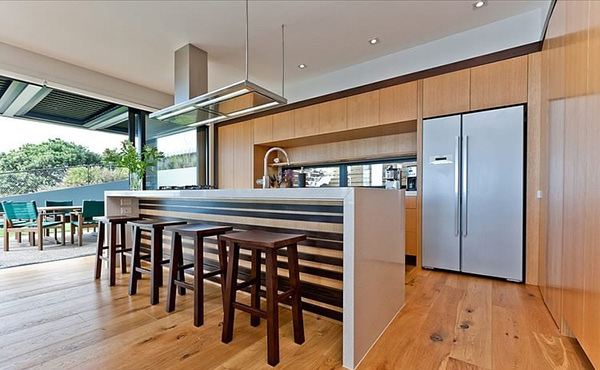 We like the black and white stripes in this kitchen island which adds a more lively modern touch to the space.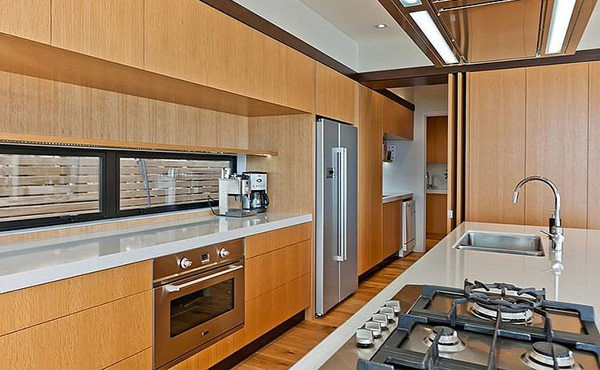 Wood indeed looks beautiful even for the kitchen area!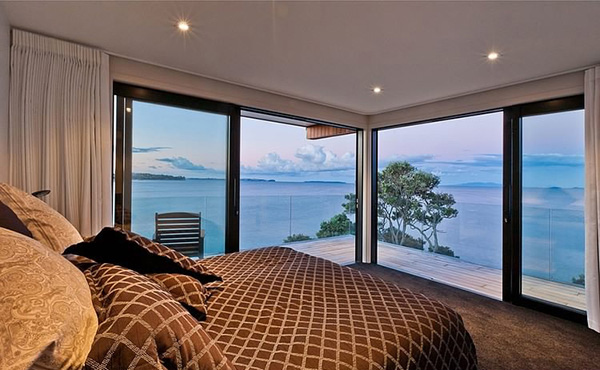 From the bedroom, one can get a lovely view of the outdoor scenery that would lullaby anyone to sleep.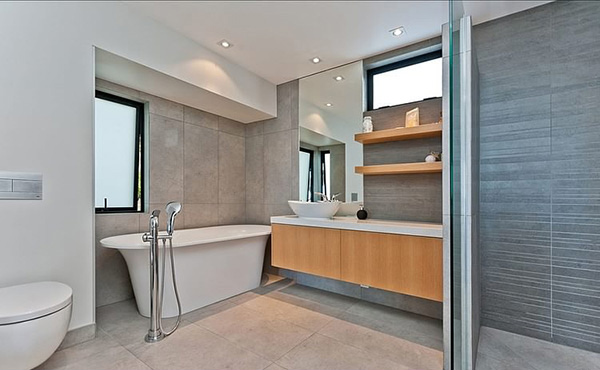 The bathroom is also lovely with grays and whites and some wooden elements in it too.
Creative Arch defined the project that "a combination of cedar shiplap vertical and horizontal, metal cladding and plaster, have been used combined with low lying roofs that help to break up the building's form. Working with the existing parameters and layered approach, has resulted in a modern home that rests comfortably between neighboring high and low properties on a cliff top site". No doubt, this house turned out to be stunning with the idea that the designers integrated into it.