Oban House in Australia Reflects Usage of Natural Materials in Modern Design
A modern house named Oban House located in South Yarra, a suburb of Melbourne, Australia showcases a lovely usage of natural and organic material pallet. With the client's desire for a low maintenance home with a slightly industrial feel, the look of the house was born. It has two living zones, study, kitchen with butler's pantry, four bedrooms with three bathrooms and a separate upstairs living zone. A lift is used to access the two levels of the house. It also features a two car off street garage.
The house sits on a 5,166 (square feet) 480 square meters of land while the floor area is at 3,982 square feet (370 square meters). The interior spaces are with the abundant use of glazing bring a huge amount of natural light into the home. Other than its exterior and interior design, we also fancy the 8 meter pool located in the garden. Want a glimpse of this lovely home? Come take the virtual tour with us!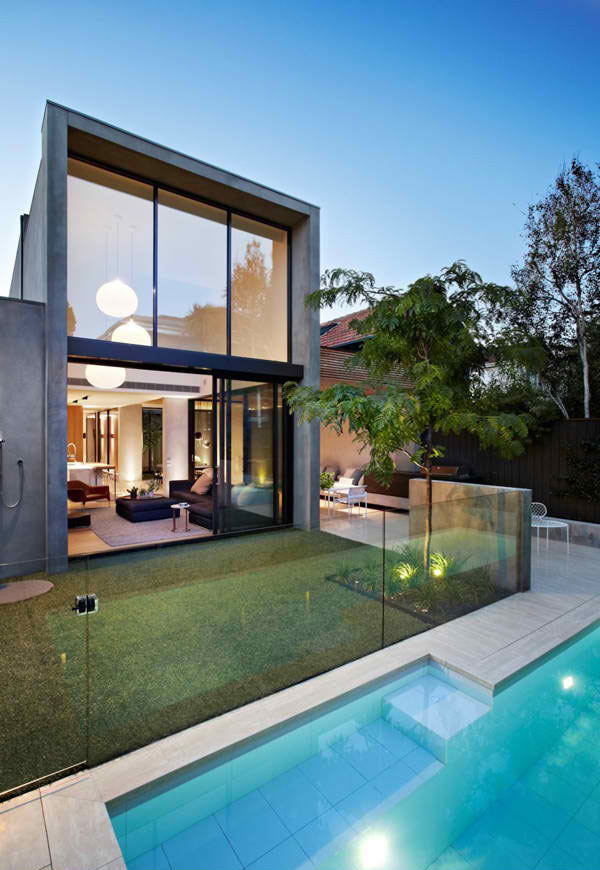 The design of the house is indeed gorgeous. Aside from its interesting lines, you can also find a tiled alfresco area for outdoor entertainment.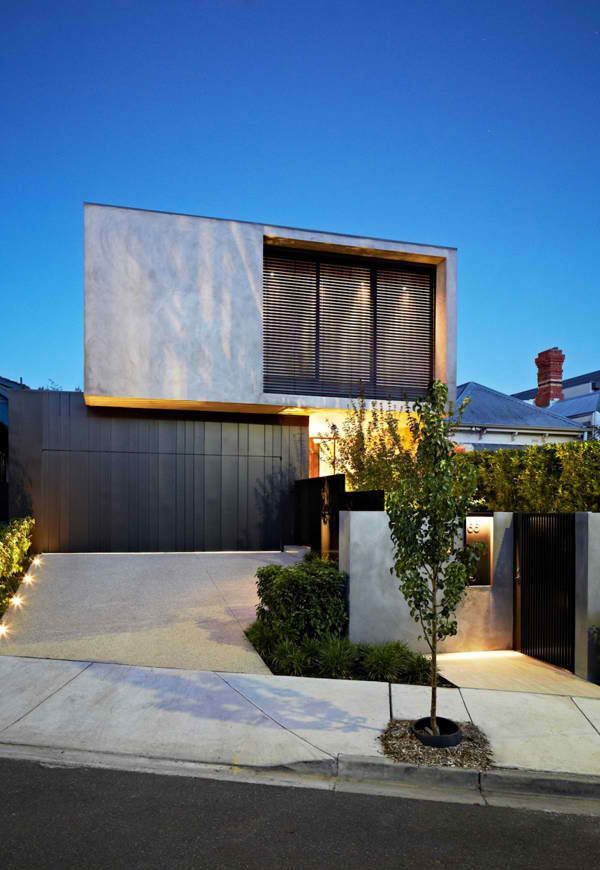 The garage area uses black zinc which adds more appeal to the exterior.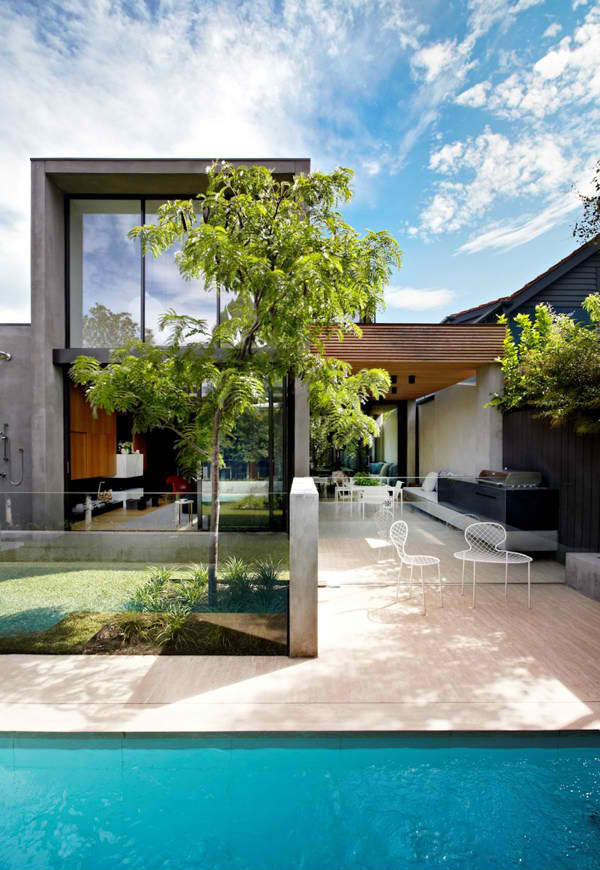 The house is orientated around a central courtyard providing northern light into the two living areas and a smaller north courtyard.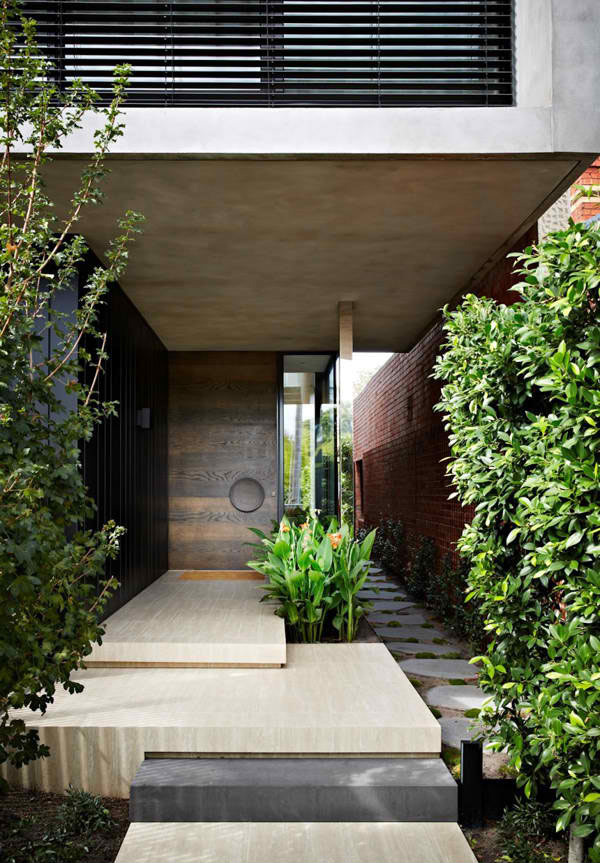 The entryway looks very welcoming and inviting especially with the plants all around. That main door is very lovely!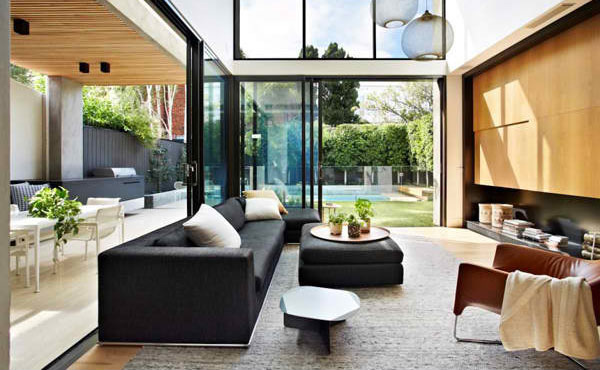 Natural light floods into the interior through the sliding glass doors and windows.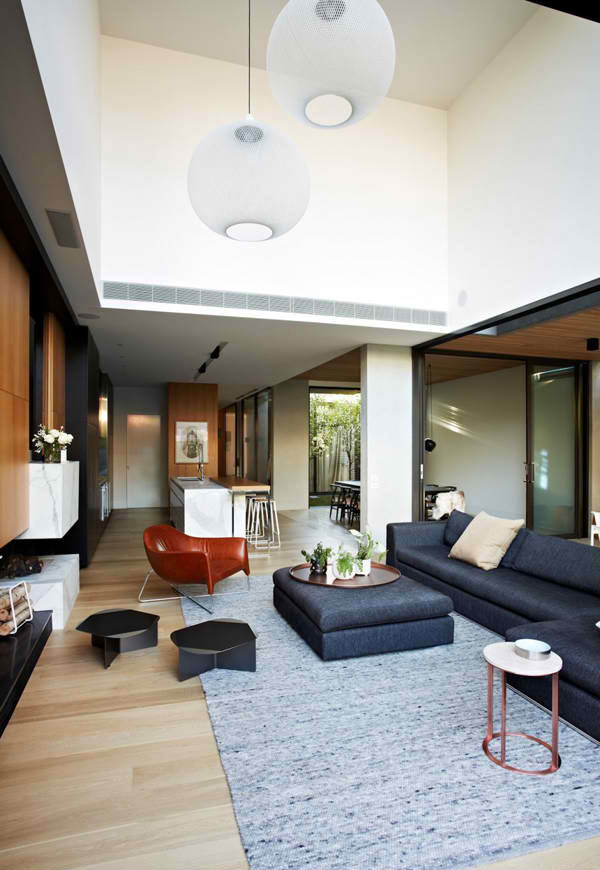 We love the natural colors used in this living room while still looking very sophisticated.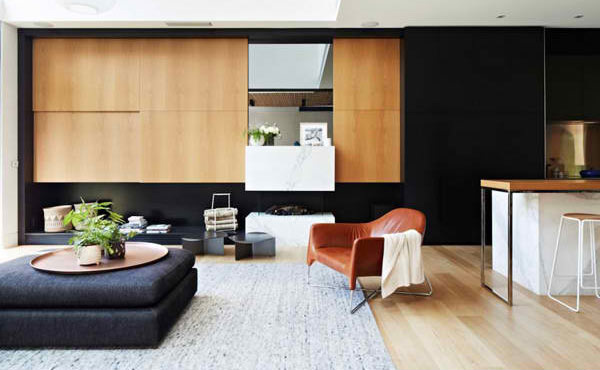 The wooden wall media system looks perfect for the space as it matches well with the walls and flooring.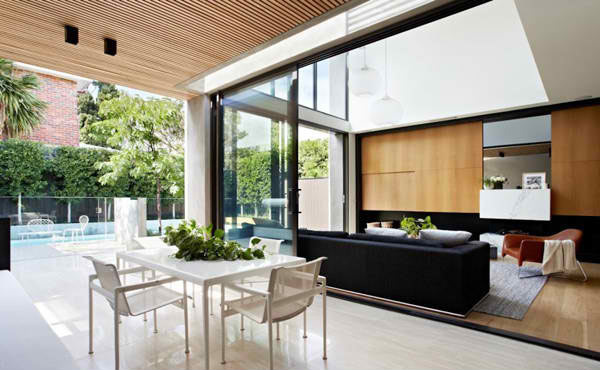 Look at how the dining area was separated from the living room. We'd guess that there is a sliding glass that can be closed when privacy is indeed on the other space.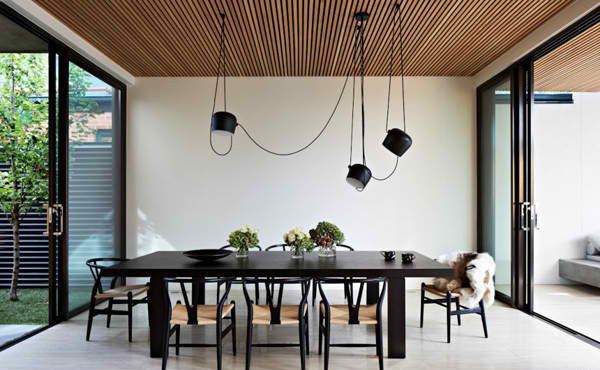 Aside from the white dining space above, here is another dining room with black dining set. What a beautiful modern space!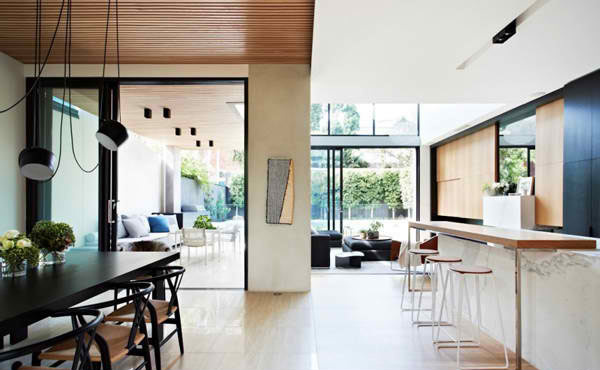 In the dining area lies this kitchen with a bar. We like the slim look of the high counter stools.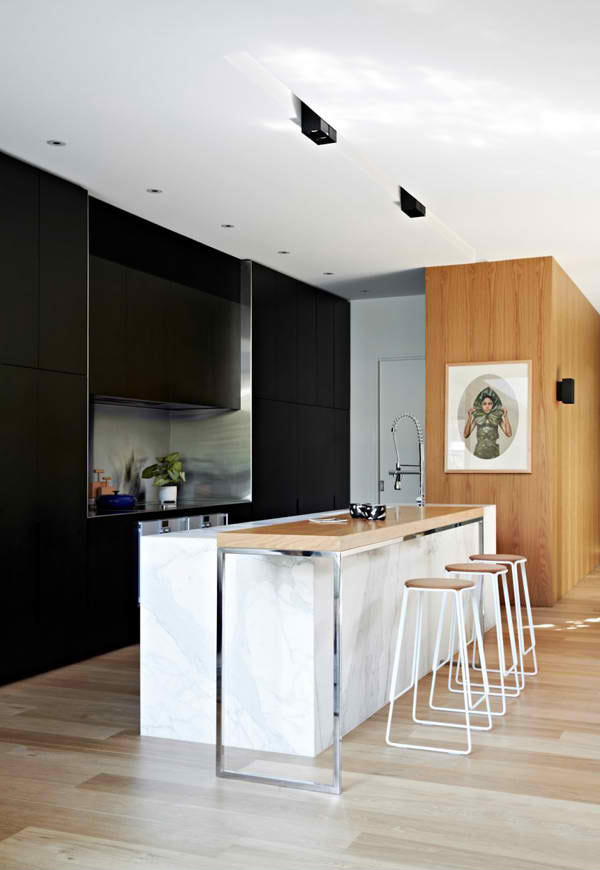 Now here is a closer look of the small black kitchen and the lovely island.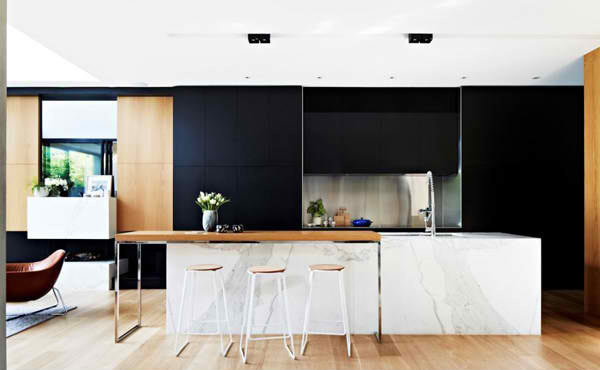 And another view of it to make you love it even more. The colors in it are very relaxing!
A study or work area in the house which has wooden desk and cabinets.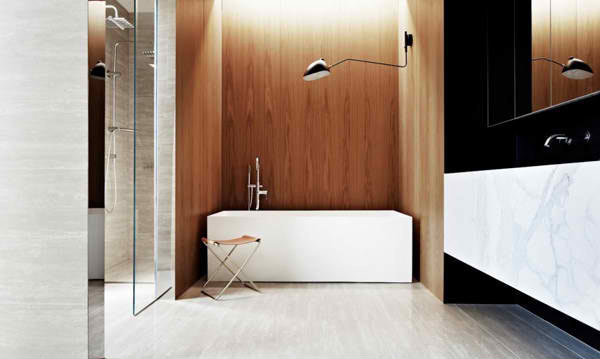 And yes, even the bathroom has that natural look too with wooden walls!
The house was a collaboration of AGUSHI building company and Workroom Design. In addition to the information we have given you above, they added: "Externally the house is largely rendered in a Roman finished render offering a crazed patina look and has a kind of fortress appeal with only one front facing window which is covered by operable louvered screen to protect the bedroom from the harsh afternoon sun. The lower section of the house is largely comprised of floor to ceiling windows and black Zinc cladding conceals the garage."