Lubelso Residence: Lovely Home Drawing Nature in Australia
Located in Malvern, a suburb of Melbourne, Australia, the Lubelso Residence is a contemporary home infused with natural light. This 5,920 square foot (550 square meters) is located near a primary school and beautiful park; the homeowners wanted the house to match the area. It has four bedrooms with an easy flow between living areas and a dissolved separation of the interior and exterior. It also has a backyard where a cantilevered roof overlooks a lovely landscaping and pool that has an outdoor entertainment space.
The house design features distinctive elegant lines and a strong modern facade that is adapted and refined to fit into the neighborhood. The goal of the owners was to have a home "with adaptable living spaces, generous transitions and a natural synergy between indoor and outdoor spaces." This luxury family home is a two story residence with a clean, minimalist design aesthetic and close attention to detail.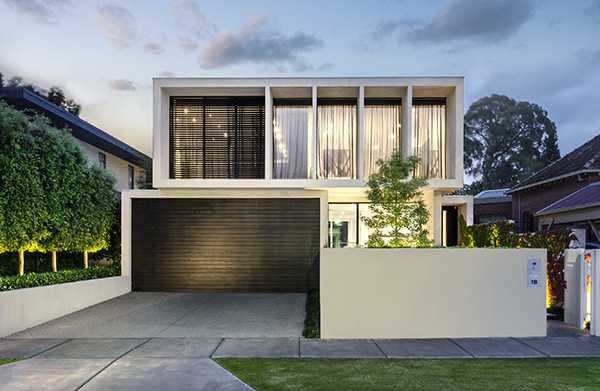 The exterior of the house has sleek modern lines. Its neat design gives it an inviting appeal.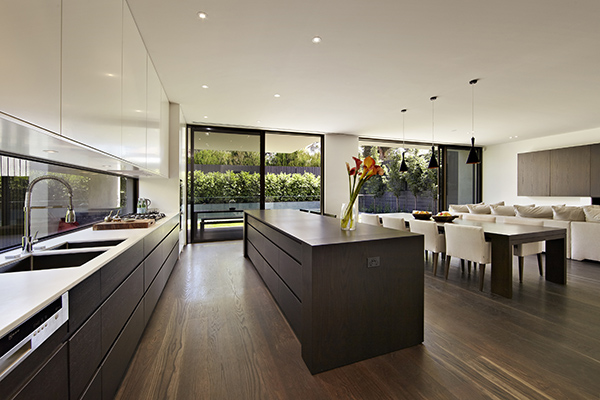 The dining and kitchen area are in one open space with wooden furniture and white colors.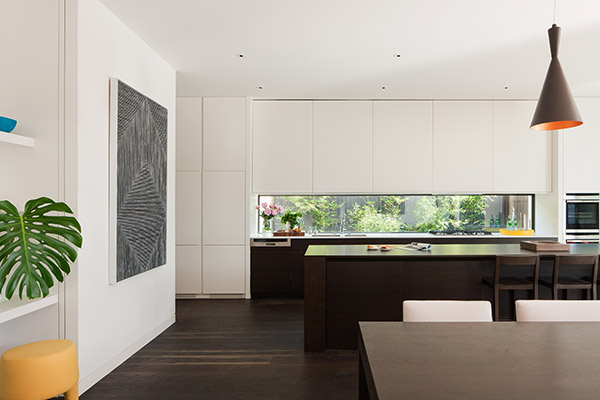 The interior is looks simple yet very beautiful too.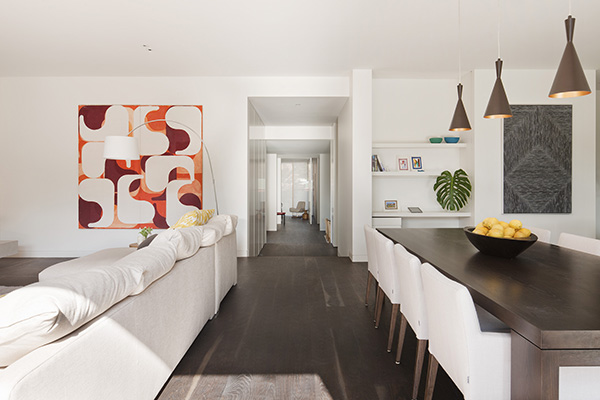 You could see some artworks on the wall that gave more creative twist to the home.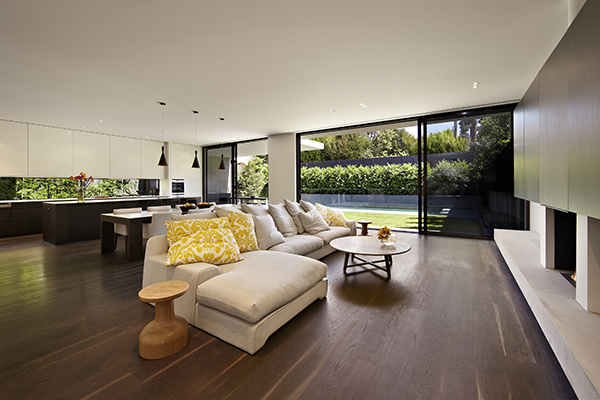 Those patterned yellow throws are eye candies for this living area.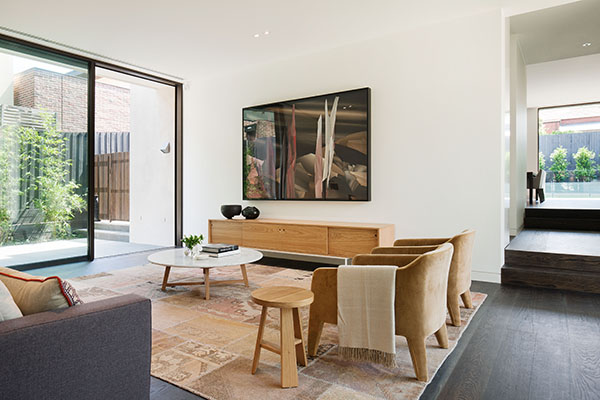 This seating area directly connects outdoors through a sliding glass door.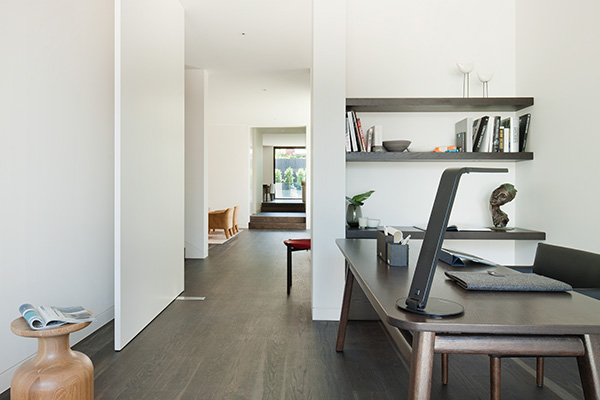 There is also a working area inside the house with gray and white tones.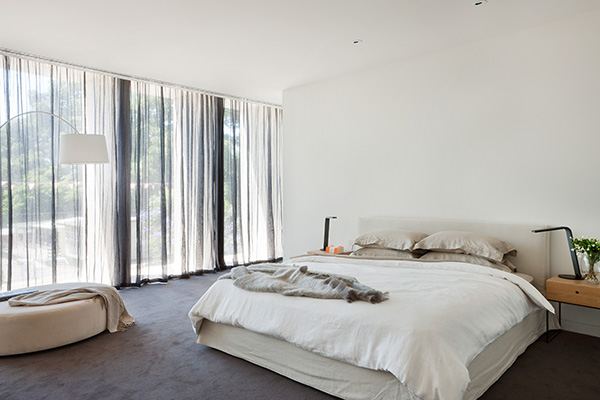 The bedroom has a simple design and is given privacy through the sheen drapes.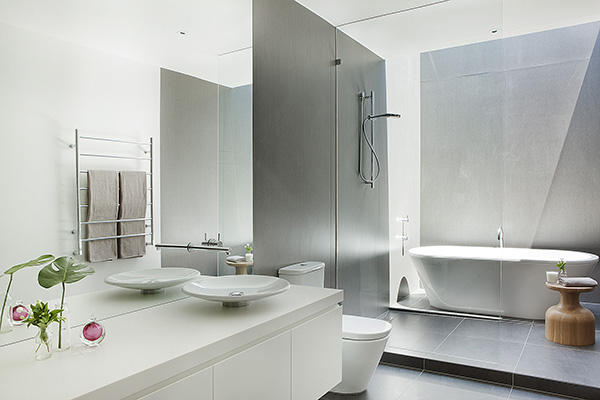 I like this design of the en-site. It has that hotel-like feel!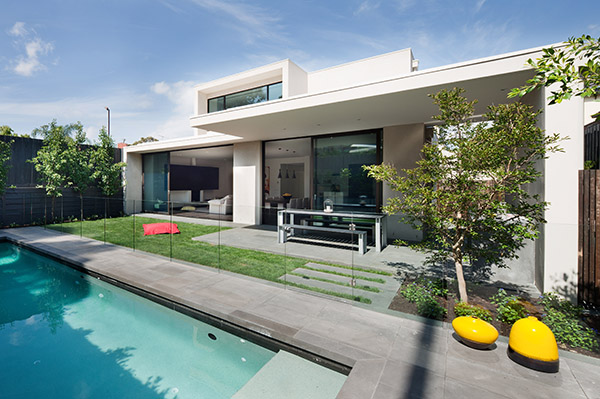 And of course the pool area, who wouldn't want to have an outdoor space like this?
This interior of this home overflows with natural lights and elegant lines. It has high ceiling as well as floor to ceiling glass windows. This house design by canny.com.au – Canny Architecture is no doubt stunning. I just wish there were more photos so we can get to see more of the house. But even with the ones we see above, it sure is a stunning home especially because of its connection to nature.